HEWC results: Hero Challenge qualification races win for Gomez
Alfredo Gomez wins the qualification races at the Hero Challenge round of the Hard Enduro World Championship in Poland – home hero Dominik Olszowy steals the show with an impressive overall fastest prologue time ahead of Billy Bolt and Wade Young.
2021 Hero Challenge qualification in a nutshell:
Day one of the Hero Challenge in Poland saw riders tackle two runs of a mixed prologue course before the top 30 riders qualified through to SuperEnduro evening races to settle start order for Sunday's main race.
The prologue course featured log matrices and rock gardens plus an MX track element while the night races landed in the nearby town centre on a man-made course in front of a large crowd.
It's not often (or ever) that we write the best Polish rider was NOT Taddy Balsuziak but Dominik Olszowy not only pipped his famous compatriot but every other HEWC rider in the prologue runs. Dominik was super-impressive setting the fastest time overall of 5:24 ahead of Billy Bolt and Wade Young. The Polish rider certainly took the home advantage to record his best ever result on the world stage.
Bolt was the best of the HEWC protagonists with 5:28 time, four seconds back with Wade Young in P3 and the first of the best of the rest with a 5:41 lap ahead of Mani Lettenbichler and Jonny Walker both in the 5:44s.
It was good to see the top 10 busy with a few names we haven't seen enough of in 2021 so far including Travis Teasdale and Will Hoare back in action (now back under the Eurotek umbrella).
Slightly confusingly the prologue then led to the fastest 30 riders battling out again in the evening races – confusing because it seemed to negate the prologue results for those in the top 30 and leaving a lot of hard work undone in the evening for some riders.
Riders went through a heat phase, then into finals where Alfredo Gomez stole the show with some fast starts ahead of Taddy keeping the home crowd very happy in second. Lettenbichler finished the Pro final in third and Bolt fourth.
Riders like Olszowy, Young and Walker missed out in this phase, which determines the start order for tomorrow's three-hour race, finishing in 9th, 10th and 11th places. We're sure it will all work out tomorrow...
Qualification day highlights
Hero Challenge SuperEnduro qualification race results (main race start order):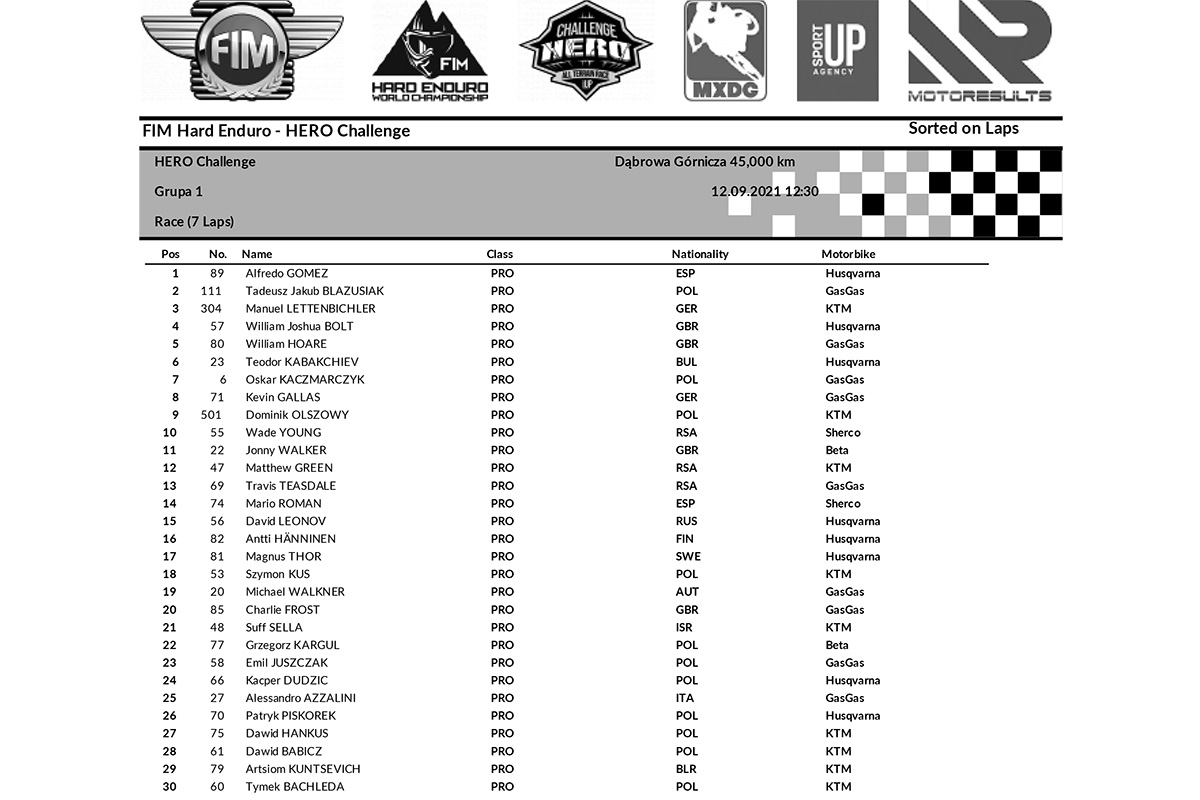 Hero Challenge Prologue results: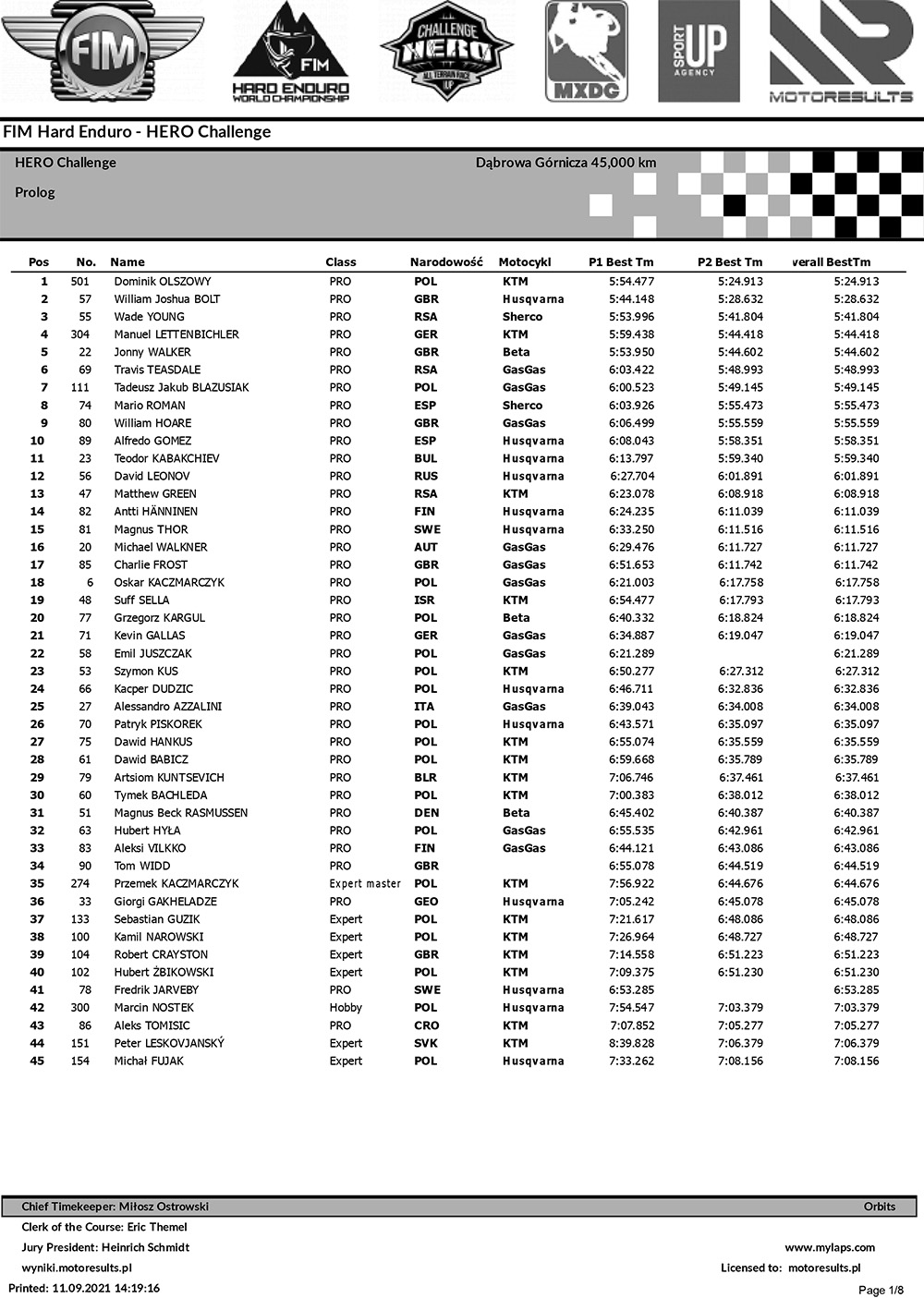 Photo Credit: Future7media | Andrea Belluschi