Mani versus Mario – Hixpania Hard Enduro showdown this weekend
It's title time for the 2022 FIM Hard Enduro World Championship as we land in Spain for the eighth and final round of the series, the 24MX Hixpania Hard Enduro for the title showdown between Manuel Lettenbichler and Mario Roman.
In what has been a topsy-turvy and at times very controversial season, the Hard Enduro World Championship all boils to a climax this weekend in the quiet medieval town of Aguilar de Campoo. Since the double-header trip to the USA and Canada in August, this final round has been a long time coming, hell, we'd almost forgotten about it.
After missing the start of the season due to recovery from injury, KTM Factory Racing's Manuel Lettenbichler holds a slender four-point lead heading into this final weekend having won five of the seven races he's contested.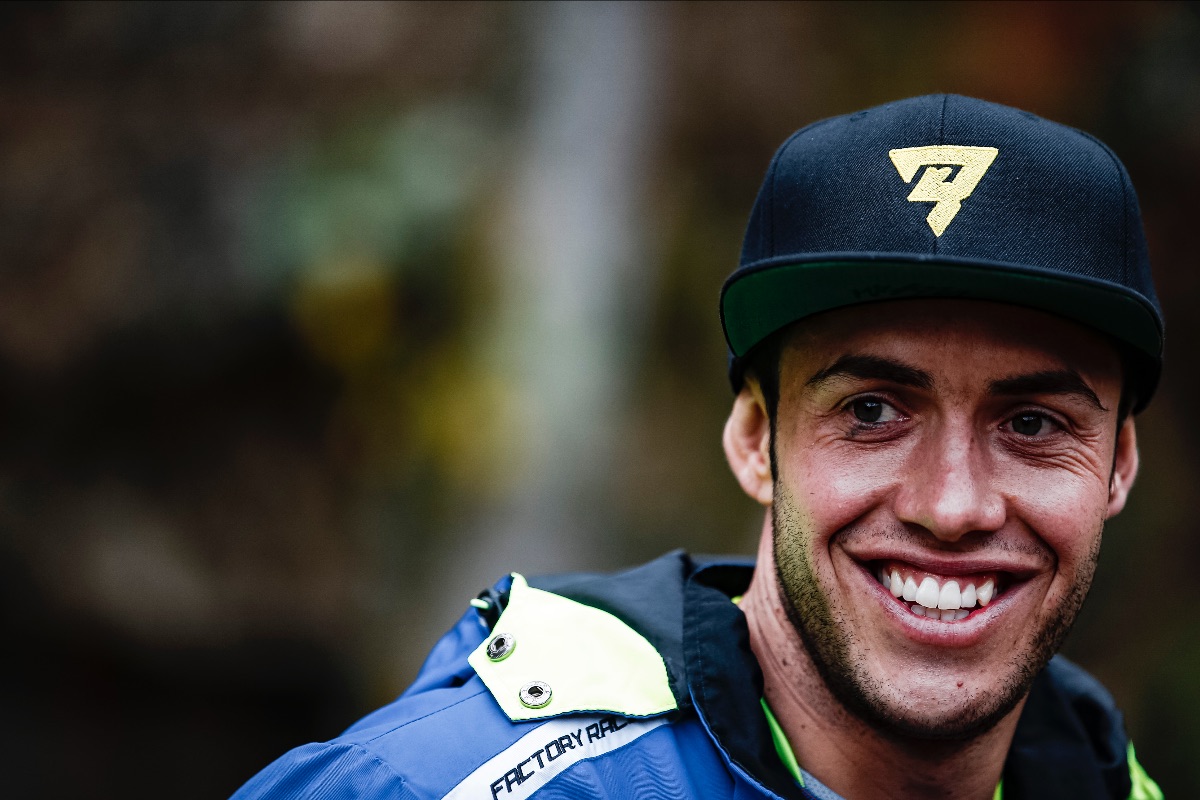 Sherco Factory Racing's Mario Roman by contrast won the opening round in Israel and has since landed on the podium five times for an equally consistent season.
It all comes down to Hixpania and if there's such a thing as home advantage then surely Roman has it this weekend on home soil. He knows the dirt, has won Hixpania in the past and will surely have the home crowd at his back.
Do the maths
The short story is if Mario wins Mani needs only finish second. The longer story is if anyone else gets in the way it will get complicated and there are plenty of contenders for that! For example last year's runaway winner Alfredo Gomez, Roman's teammate Wade Young who can easily play a role here having not taken a win in 2022 yet.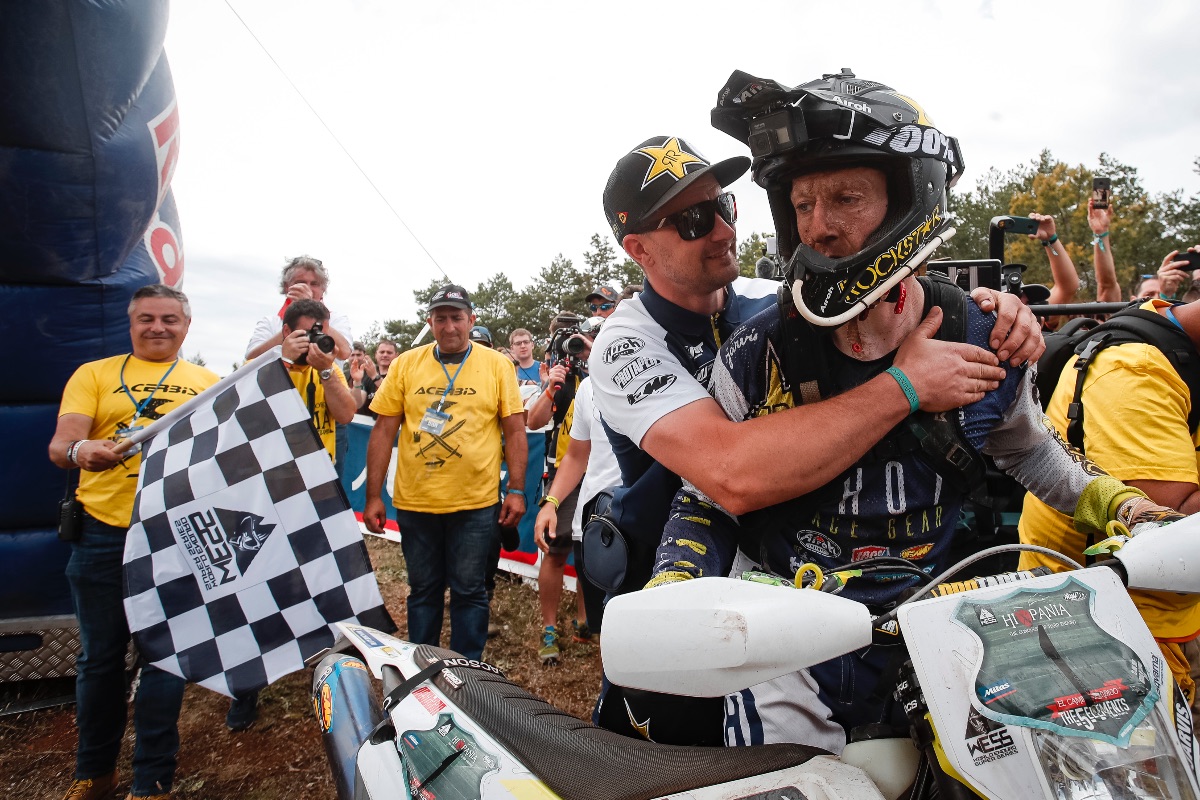 There's also Spanish resident and former multi-time Hixpania winner Graham Jarvis who will want to defend his third place in the series from Teodor Kabakchiev.
Lettenbichler has a habit of bursting out the blocks and running away with races but Mario's determination is equally legendary and he can always be relied upon to keep at it right to the flag. It will be an interesting fight to decide the title even if the actual results could depend on an FIM decision in a month's time...
More on that issue here: Hixpania Hard Enduro – HEWC title decider or not?
Three days of racing
The sixth edition of Hixpania Hard Enduro kick things off on Friday, October 7 with 350 competitors taking an easy practice lap of Saturday's Campoo Xtreme course (with a chance to walk and view, not ride some of the technical sections).
12pm Friday sees the SuperEncierro qualification races begin at the Hixpania Village Endurocross track with the fastest qualifiers going through to the night-time SuperEncierro prologue on the main square of Aguilar de Campoo. World championship points scorers are pre-qualified and will go head-to-head under floodlights for a place in the Friday finals.
Day 2
Saturday starts with Campo Extreme Race around the town's lakeside which rider pre-ran on Friday. The sections increase in difficulty and it be a tough day on the pegs. The top 50 riders (40 in the Knights class, five Archers and five Squires) on Saturday will qualify through to Sunday's ACERBIS Lost Roads finale.
Day 3, Acerbis Lost Roads final
It all boils down to a two and a half hour, multi-lap race again around the Campoo lake with some addition hard sections thrown in. It is relentless and one which sees the Pro riders quickly back and lapping gaggles of riders through the rocky sections, climbs and often as not one or two riders taking a swim.
When they reach the 2:30 mark the course opens up the main quarry and the final ascent of the infamous Hixpania Hill.
Green champion elect in Junior World Cup
The inaugural FIM Junior World Cup is also set to be decided at round eight. Rigo Racing's Matthew Green leads the way with an 11-point advantage over Rieju's Mitchell Brightmore. AG Racing Team 89's Suff Sella is a further two points behind in third. There's still plenty ot play for but the Green has been the standout rider and the ball is in his court.
Provisional Championship Standings (After round 7):
1. Manuel Lettenbichler (KTM) 107pts*
2. Mario Roman (Sherco) 103pts
3. Graham Jarvis (Husqvarna) 82pts
4. Teodor Kabakchiev (KTM) 72pts
5. Billy Bolt (Husqvarna) 62pts
6. Alfredo Gomez (GASGAS) 57pts
7. Michael Walkner (GASGAS) 57pts
8. David Cyprian (KTM) 57pts
9. Trystan Hart (KTM) 50pts
10. Wade Young (Sherco) 46pts
*Non-final points, pending the final decision on the FIM-protest
Provisional Junior World Cup Standings (After round 3):
1. Matthew Green (KTM) 60pts
2. Mitchell Brightmore (Rieju) 49pts
3. Suff Sella (KTM) 47pts
4. Kacper Dudzic (GASGS) 34pts
5. Robert Crayston (KTM) 24pts
6. Marc Fernandez (GASGAS) 23pts
7. Thomas Hecher (GASGAS) 19pts
8. Lenny Geretzky (KTM) 17pts
9. Ali Al Hiasat (KTM) 15pts
Enduro21 will be on the ground as ever to bring the news, results, videos and best images from the HEWC season decider.
Photo Credit: Future7Media