"My mechanic can stop googling 'how to waterproof a 2-stroke!'" Jonny Walker getting ready for HEWC Rnd1 at Lagares
With eyes focused on Extreme XL Lagares, the opening round in the new Hard Enduro World Championship on May 7-9, that first HEWC race will be a big test for everyone involved after so much time away from competition but not least for Jonny Walker who is facing the biggest challenge of his career.
The biggest off-season rider team switch in Extreme Enduro circles at least came from Jonny Walker. After almost a decade with KTM, they parted ways and, after trying out different machine options, Walker changed to a Beta RR 300 two-stroke with support from the manufacturer but now very much running his own show.
Having worked hard to build his own team during the off-season – Vision Track Beta – it won't just be a fresh start in the new HEWC series but arguably this will be the biggest test of his career. Jonny's performance at round one at next week's Extreme XL Lagares, along with so many of his rivals who have missed so much racing over the last 12 months, is going to be fascinating to watch.
One thing is clear, Jonny's got a spring back in his step on the two-stroke Beta and is ready for it…
With the opening HEWC round nearly here, have all the pieces of the puzzle, the building of Vision Track Beta, come together?
Jonny Walker: "I think we're there now with everything. As ready as we can be for round one. All the brands and partners I've spoken with have come onboard to support me.
"We've put a lot of testing in and plenty of track laps. I'd like to have done a couple more races, but it's not been possible. I'm just looking forward to getting started now."
Has building your own team been a challenging and enjoyable process?
"Yes! I've always raced for a factory team, so as a professional rider I've never really seen it from the other side.
"The factory life is an 'arrive and race' sort of thing, but now I'm more hands on. I've total say in what I'm doing and the products I'm using on my bike.
"I've enjoyed the process of speaking with companies and brands directly too. There's been lots of phone calls, lots of emailing, but it's come together really well."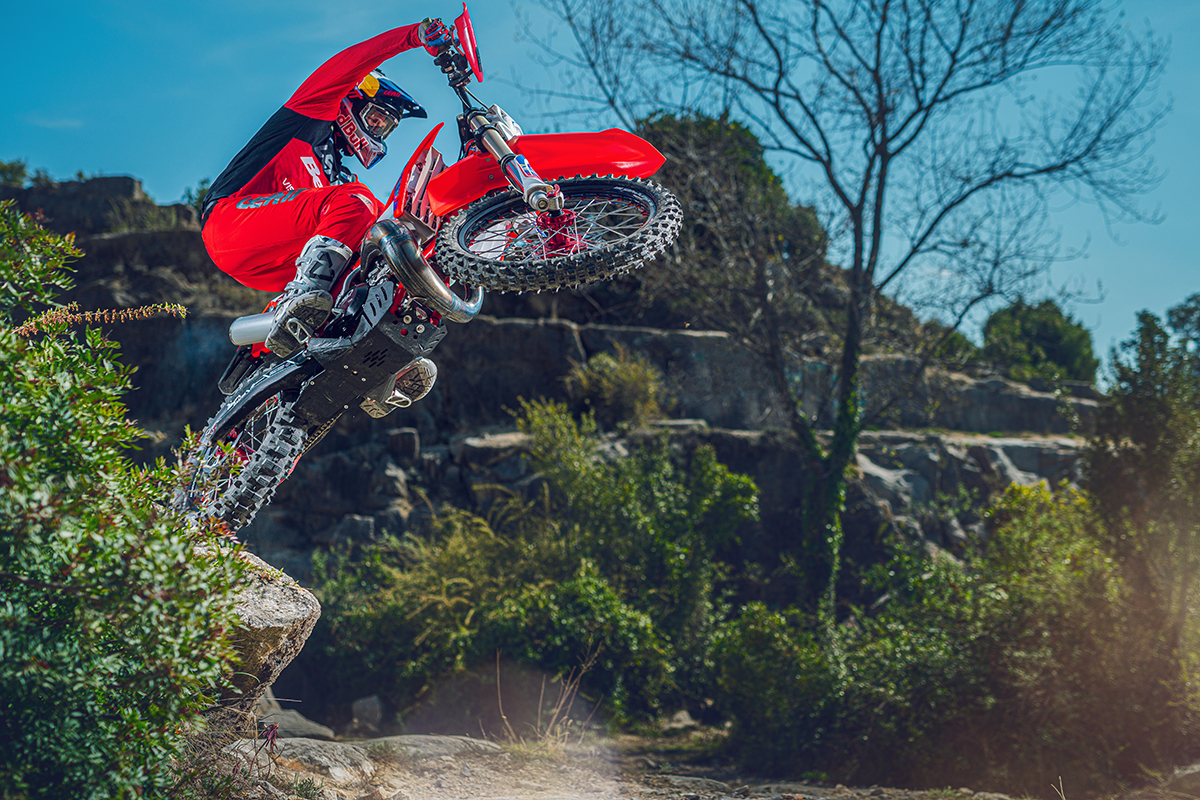 You won the Endurocross race at Extreme XL Lagares in 2019. It would be pretty cool if you could win it again, first time out on the Beta…
"Yeah, that would be cool, but being successful in the main event is the priority. I do enjoy the multi-race format aspect of Extreme XL Lagares though. If you can win an individual event, it gives good exposure. It would be awesome to put Beta on the top step of the podium and a great way to start off the weekend!"
Unfortunately, there is no city prologue in Porto this year. That must be a bit of a relief after taking a swim there in 2019! But in all seriousness, will you miss that part of race?
"Yes, it is a shame not to have the prologue in Porto this year, but understandable too. It's super cool and not just a highlight of Extreme XL Lagares, but of our sport because it's so unique.
"I think my mechanic is the most relieved about it not taking place this year. He can stop googling 'how to waterproof a 2-stroke!'. Like everyone, I hope the city prologue will be back for 2022."
Looking ahead to the entire season, what races will play to your strengths?
"There's been a lot of changes this off-season and so naturally Extreme XL Lagares is the biggest test to see how things have come together. Once those round one nerves and jitters are out of the way and we're up and racing, I'll settle into it better.
"Red Bull Erzbergrodeo and Red Bull Romaniacs are big favourites for me. I'm looking forward to them."
Is it good to finally have an FIM Hard Enduro World Championship to race for, a series that brings all the iconic races together?
"It's cool to be under the FIM umbrella. Hard Enduro is such a big scene now, so it's good to be properly recognised with every other motorcycle championship out there.
"But Hard Enduro is different too. It's special, unique and successful because amateur and hobby riders are such a big part of what we do. We're all in it together, if you know what I mean. That's why it's become so popular.
"So as long as that element remains unchanged - it doesn't become too elite, the tracks stay as they are, and the atmosphere stays cool - then who knows how much bigger things will get!"
Past form shows you know how to race for a championship title - leading WESS in 2018 and third in 2019. What is the key to maintaining that sort of consistency across a full season?
"Trying to be at the sharp end of the results every time you race is key for sure. As a rider I feel like I've got a strong all-round skill set. My speed is good and I've been trying to improve on the technical side of my riding as this championship is 100 per cent Hard Enduro focused.
"The goal is to win the title and become world champion. That's what I'd love to do and what I'm aiming for. I feel like we can do it too if everything goes well and we get a little bit of luck along the way."
Round 1 of the 2021 FIM Hard Enduro World Championship is Extreme XL Lagares, Portugal on May 7-9.
Photo credit: Sebas Romero | Red Bull Content Pool