New FIM Hard Enduro Junior World Cup launched – four European races in 2022
The FIM and Hard Enduro World Championship promoters have announced a new under-22 Junior World Cup to race side-by-side with Pro riders and to help promote young talent within the series.
The goal for the new FIM Hard Enduro Junior World Cup is to "provide a professional platform on which upcoming talent can compete in Hard Enduro at the highest level". Now in its second season, the HEWC will see this new Junior World Cup separating under-22 riders with a separate points scoring series but not at the races or in the overall positions at each of the rounds.
There will be no separate races or start positions, the new Junior class will be fully integrated into each event, on the same tracks at the same time as Bolt, Lettenbichler and the rest of the boys.
That means chance is there to fight for their own points and series title while learning from the Pro riders plus they'll still fight for position in the overall championship.
Four European rounds in 2022
For the 2022 season, Junior riders will be awarded points at the four European events, the second, third, fourth and final round: Xross Challenge in Serbia, Red Bull Erzbergrodeo in Austria, the Italian Abestone Hard Enduro, and Hixpania Hard Enduro in Spain.
That cuts out the North American rounds but it's true to say the riders contesting the full series are based in European riders and this will help to keep costs down. With those two rounds at the Tennessee Knockout and Red Bull Outliers the aim is to encourage more global participation.
"It is good news that the Junior World Cup is now confirmed as part of the FIM Hard Enduro World Championship in 2022 and I have every confidence that it will progress to become a Junior World Championship." Says FIM Enduro Commission Director John Collins.
"I am also pleased that it is actually integrated into the main championship, which should give the Junior riders the challenge they seek while still being able to compare their performance with those of the established stars."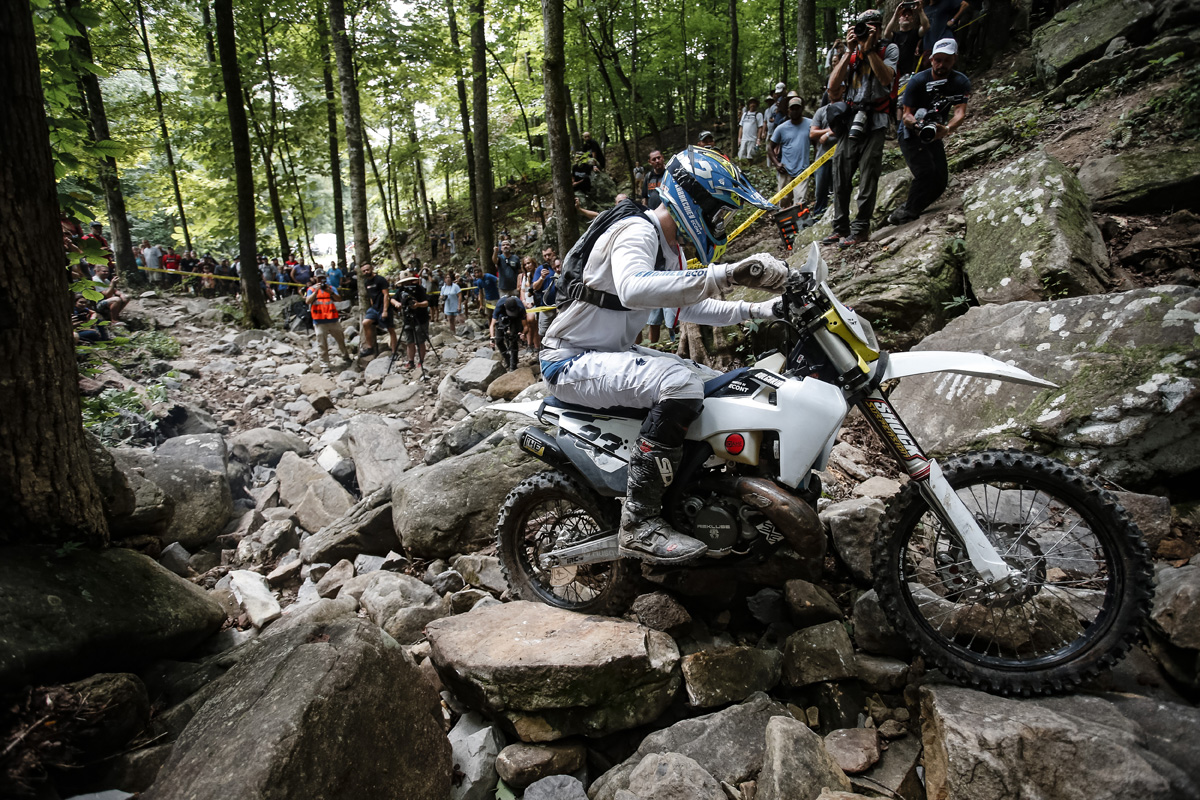 "The objective for the Junior World Cup is to support and motivate upcoming talents, providing a platform that allows younger riders to showcase their talents, and also helps their teams to better market their efforts." Says Winfried Kerschhaggl, FIM Hard Enduro World Championship Manager.
"Hopefully we can encourage teams to support and assist young competitors and in return raise their profile too. We firmly believe in our future world champions and the FIM Hard Enduro Junior World Cup will help propel them in their journey to the pinnacle of Hard Enduro."
New 2022 FIM Hard Enduro World Championship calendar:
April 5-7 Minus 400 - Israel
May 18-21 Xross – Serbia *
June 16-19 Red Bull Erzbergrodeo – Austria *
July 9-10 Abestone Hard Enduro – Italy *
July 26-30 Red Bull Romaniacs - Romania
August 13-14 Red Bull TKO - USA
August 27-28 Red Bull Outliers - Canada
October 7-9 Hixpania Hard Enduro – Spain *
* Junior World Cup points scoring rounds
Photo Credit: Future7Media