Pol Tarres to race Yamaha Tenere 700 at 2021 Red Bull Romaniacs
Extreme enduro racer, and lately adventure bike internet sensation, Pol Tarres will race a Yamaha Tenere 700 at the 2021 Red Bull Romaniacs.
As Tarres points out, it has not been the best kept secret but the news is official, the 27-year-old Spaniard will take on one of the toughest tests of the FIM World Hard Enduro Championship and in doing so aim to be the first rider to finish Romaniacs in the Bronze category on an adventure motorcycle.
He won't be the first to compete four days of "the world's toughest Hard Enduro Rallye" on a big adventure bike, Gerhard Forster and Quinn Cody successfully finished Romaniacs in 2017 on modified BMW RnineT and a KTM 1190 Adventure R respectively, but Tarres is breaking new ground.
Those two had a tough time making the finish on their big capacity ADV bikes in the Iron class. Tarres will have an "easier" time on his Yamaha Tenere T700, a bike that is more suited (just about) to the challenge, but the Spaniard has upped the stakes by going up a class to race with the Bronze boys and girls this year.
Take a closer look at the Yamaha Tenere 700 Pol will race in Romania here Pro Bike: Pol Tarres' Yamaha Ténéré 700 – the best adventure bike on the planet?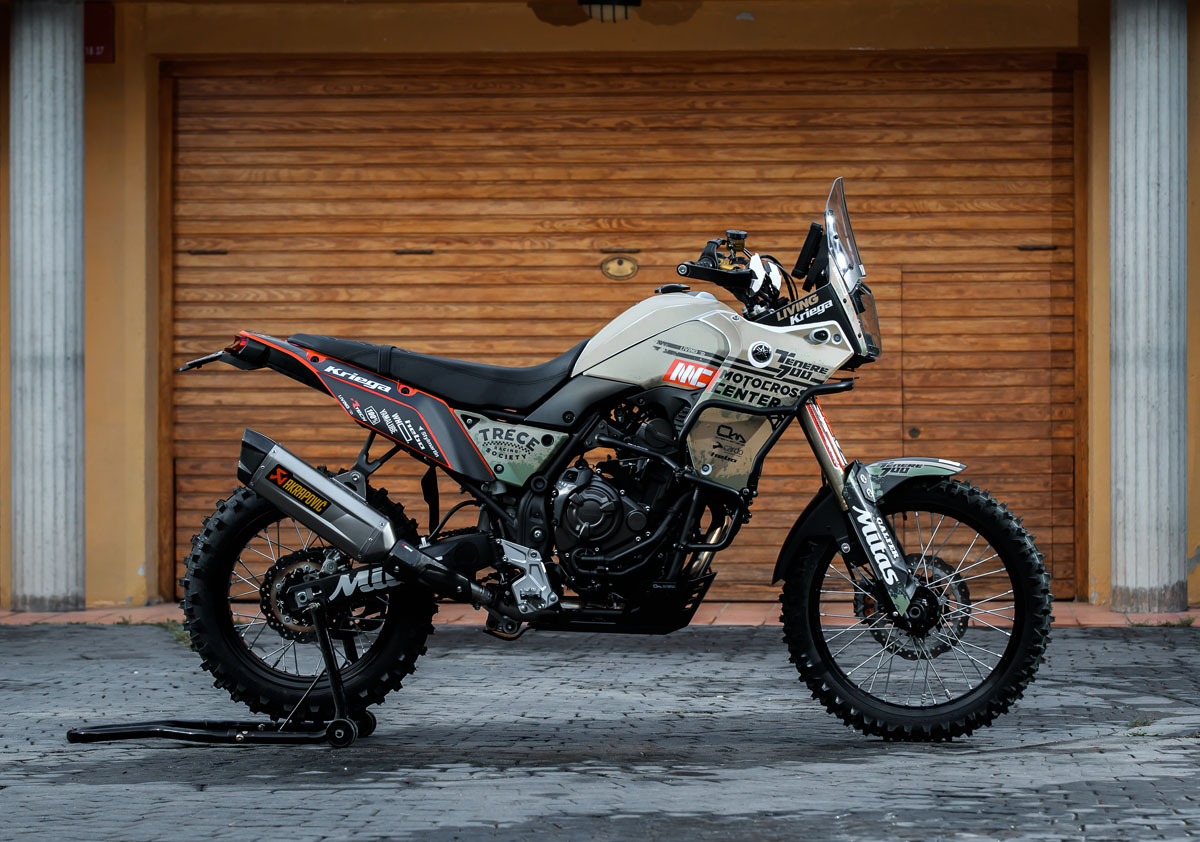 Class act
The severity of the daily routes at Romaniacs drops down a gear with each class but the Bronze is no walk in the park even on a 110kg enduro bike. Add another 100kg and life will get serious.
Tarres has the talent and it's not like he doesn't know what he is getting into, plus he's been upping his training to cope with the challenge.
"I've been waiting all year for this moment." Pol says. "On a physical and technical level I have no fear. We have been preparing physically and mentally for many weeks, I am stronger than ever. We have taken a big step forward in preparing the bike thanks to the help of Boano in Italy with the new fork and rear suspension.
"It is true that we do not know very well what we are facing because there are many days of racing, taking care of the mechanics and riding clean without mistakes will be the keys to reaching the finish without the bike in pieces.
"But races are races and anything can happen. Reaching the finish line is the main objective but who knows, if I have podium options compared to enduro bikes, even if I am at a disadvantage, I will push and I will not make it easy for them." Pol adds.
Check the video of Pol setting his Yamaha T7 up with the Boano Racing (in Italian).
Photo Credit: Nicki Martinez + Javi Echevarria