Cody Webb and Trystan Hart to race 2021 Red Bull Romaniacs
Just one week away from the start of the 2021 Red Bull Romaniacs, the USA's top-two extreme riders Cody Webb and Trystan Hart have announced they will make their rookie appearances at the epic round of the FIM Hard Enduro World Championship.
The AMA Extreme season is nearing a close, just one round remains at Battle of Goats the weekend after Romaniacs on August 6-7. The Hard Enduro World Championship season however has only really just got going in Europe after two cancelled rounds and just Abestone Hard Enduro on the cards.
Both Hart and surprisingly Webb will start the 2021 Red Bull Romaniacs as rookies but it is not like they won't be on the front foot with a very competitive season of racing each other under their belts. The top two riders in teh American Extreme Enduro series heading across the Atlantic this week could well steal some thunder from the regular HEWC boys.
"The rocks and the dirt will be the same at least" Cody Webb explains to Enduro21 as we catch up to find out what he expects from his first-ever Romaniacs, how a night camping mid-race sounds and why the growth of the AMA Extreme series means there are less reasons to race internationally than there used to be..
"At the end of the day you only have so many chances, right?" Says Cody. "It's one of those things I feel like I've got to do and I don't know if I'm going to be like Jarvis and keep going till I'm 50.
"Actually, I went in 2018 but it was right after Erzberg where I broke my foot so I did commentary and that was it. I've always wanted to do it but there's always something else going on. So I thought I'd take that opportunity to go over and race those guys, the best hard enduro riders in the world.
It's been a long time since I've raced with those guys after hurting my foot, then Covid and with everything shutting down – it feels like you're missing out on chances to go compete with the best guys."
Webb will be supported by the Sherco factory and will join Mario Roman and Wade Young at Romaniacs, something which is going to help when it comes to this complex, multi-day event. "I kind of have a mixture of support from Sherco in Europe and my team FactoryONE Sherco." Explains Cody. "My mechanic is flying over with a big bag of all my stuff a little bit early into France. They will build the bike at the factory and I will arrive the next day, meet everyone and then drive with my mechanic to Sibiu.
"So it'll be a long journey but I want to get there early, rest and recover to be ready for the time change. That is always a problem with SuperEnduro. You land, race the next day and you don't know where you are so I wanted to avoid that."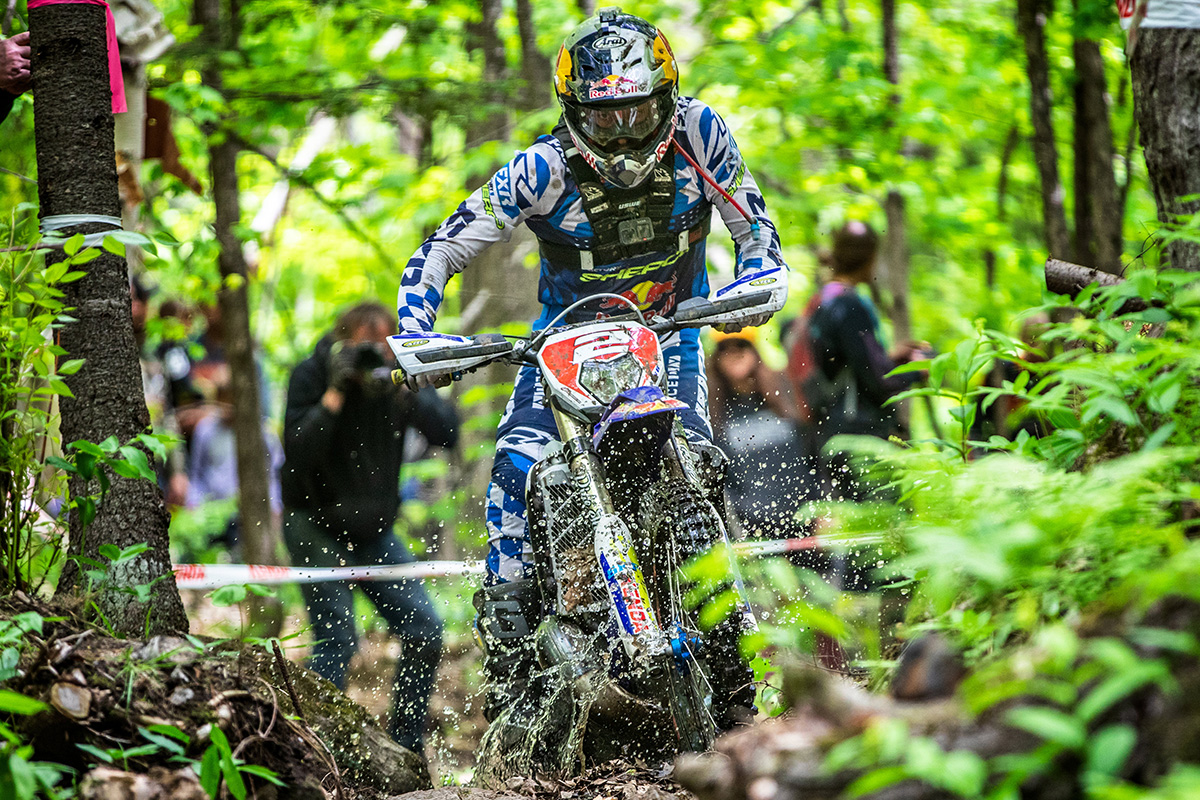 As for what to expect from the event itself, Cody says the rocks and the logs will be the same but it is the logistics which he'll need to learn – that and the marathon stage night camping…
"The riding parts the same but the team will help us with the whole thing because that will be all new. Where the mechanic needs to be each day and all that, we can draw on their experience.
"The whole camping thing is going to be something new. It's not like the event isn't hard enough, right? We'll need to work a bit on tyre preservation too because you can't change tyres at the end of that day. It's basically one of those things, if you tough that out then you deserve to be there at the end."
As for whether Cody would look to do more international events or even consider a whole HEWC season, he points at how much his life and the extreme enduro in America has changed in the last five years.
"I'm in a different place now than I was five years ago when I came over for Erzberg. I have a kid now and there definitely are less reasons to travel because we have so many of our own races, things have been growing, the events keep growing and the riders keep getting better and better.
"In the States we're still not at the level of the European events in terms of spectators and the calibre of riders in the field but from where we were five years ago it is a huge improvement."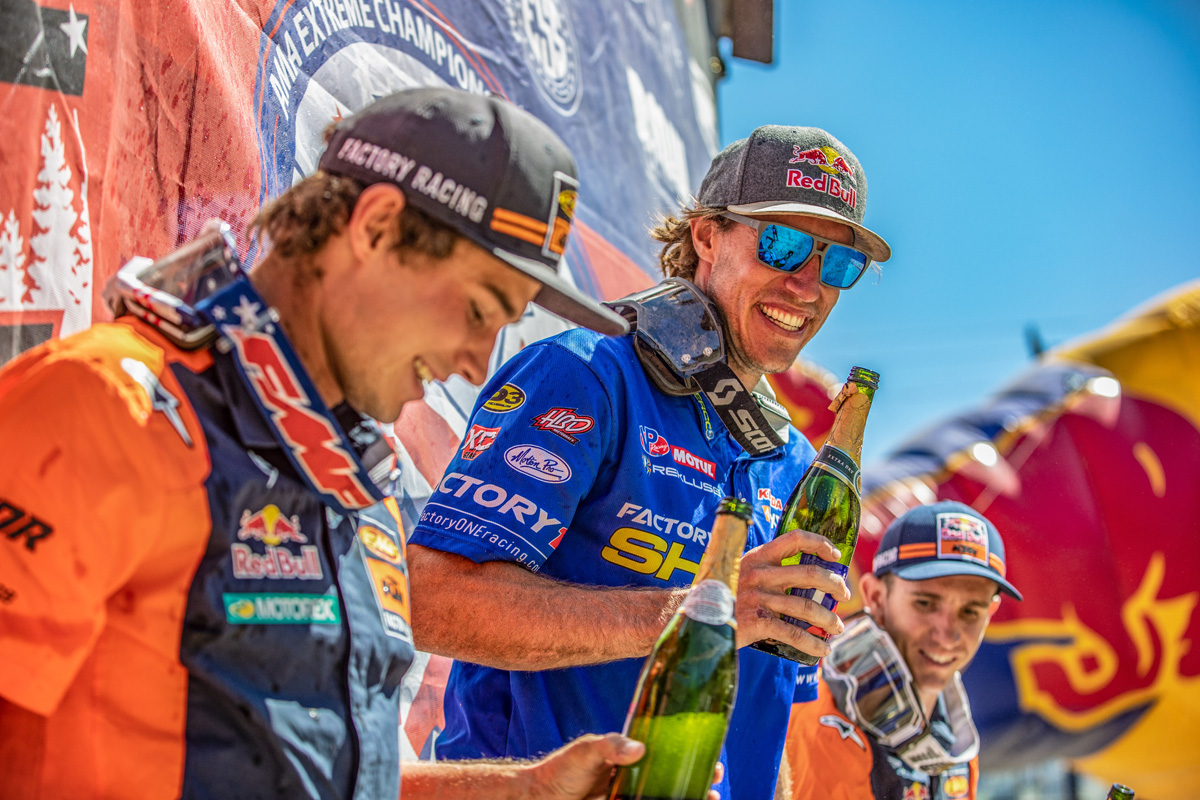 "With all our events here, plus the EnduroCross season it is hard because you have to think what do I want to do? Stop practising and become a travelling, racing gypsy or what? I love representing my country on an international level but you have to think professionally and personally."
"Right now it is a pretty crazy schedule, it's been like this since mid-June. We had AMA Extreme races each weekend on the bounce, I go to Romania, then to North Carolina for the last AMA round then to TKO. I'm not even training and riding in the week right now. I'm just a racing gypsy."
Can they beat the European riders?
The points went the way of Billy Bolt at the opening scoring round of the HEWC at Abestone Hard Enduro. Bolt and Manuel Lettenbichler have been training together a lot this year and were on a different level across the three days in Italy, catching their rivals and race organisers out with how fast they covered the ground.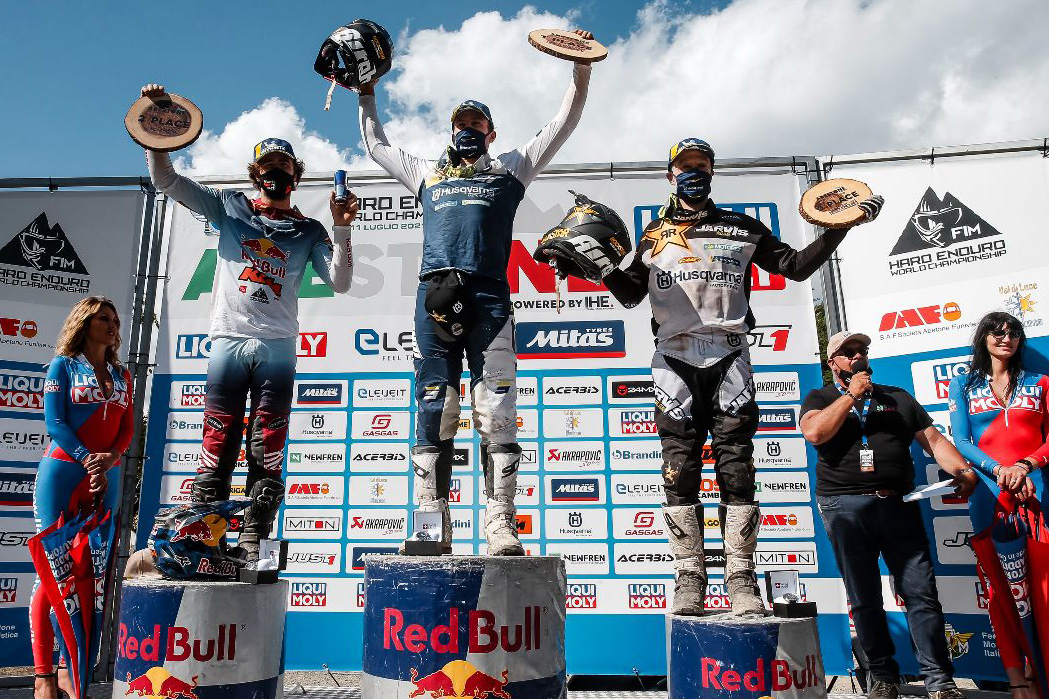 Lettenbichler is the reigning Romaniacs champion too and with Bolt on a roll and back to full fitness, they start as favourites given their form this year.
But the Romaniacs multi-day race format is a different kettle of fish and the list of potential winners, recent winners and podium challengers is a long one. Jarvis, Walker, Young, Roman, Gomez…having Hart and Webb in the mix will certainly raise the game.
The 2021 Red Bull Romaniacs begins with time trial qualification runs (no city prologue again this year due to restrictions) on Tuesday, July 27 followed by four days of hard enduro concluding Saturday 31.
Photo Credit: MJSMotoPhotos | Mary Rinell + Future7Media | Andrea Belluschi