2021 ISDE Notebook – home advantages, USA's downfall and ISDE 2022
The 2021 International Six Days of Enduro digested for one final time in our ISDE Notebook direct from the Rivanazzano paddock – talking to the three fastest riders, asking why it wasn't just about home advantage, analysing Team USA's downfall and where the Six Days will be in 2022.
Let's start at the top and talk about the Italians. It is tempting to labour on the fact they are on home soil, have home advantage with the fans, know the terrain and all that jazz. After all, no matter what sport you're talking, home advantage always helps a little.
But if you think that is why Italy were so succesful here at ISDE 2021 there are some undeniable facts shouting otherwise. Two arguements to start with are the fastest rider is Spanish and the third fastest is Swedish.
Home soil? Well you could easily make the case for the conditions being more suited to the Spanish: very hard-packed, sun-baked ground and the few berms which formed in tests were silty which you can't push against, if anything it suited Garcia and his Iberian colleagues more.
As for the Swedish riders, you couldn't get further from their usual terrain back home. Persson in third scratch, Elowson P10, the Swedish Juniors third overall…it's down to riding talent not the dirt.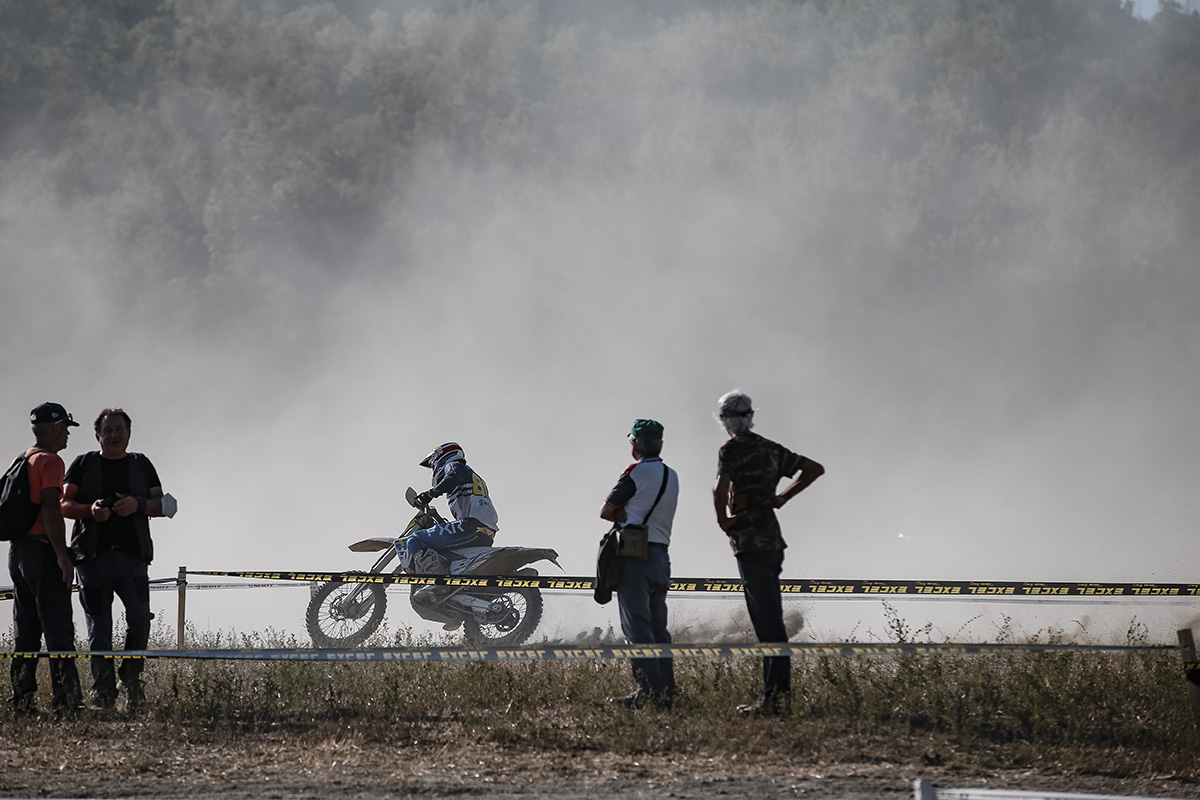 The simple fact is Italian enduro riders are among the very best in the world right now and that is reflected in their dominance of the 2021 Six Days of Enduro. Whether you're a club rider or an ISDE Trophy holder, everybody likes riding on home soil. But the recipe for success here was the collective speed of the team not that they were in Italy.
Verona, Cavallo, Guarneri and Oldrati in the World Trophy squad plus Pavoni, Macoritto and Morettini in the Juniors made a formidable force no other nation could match.
The three fastest riders speak: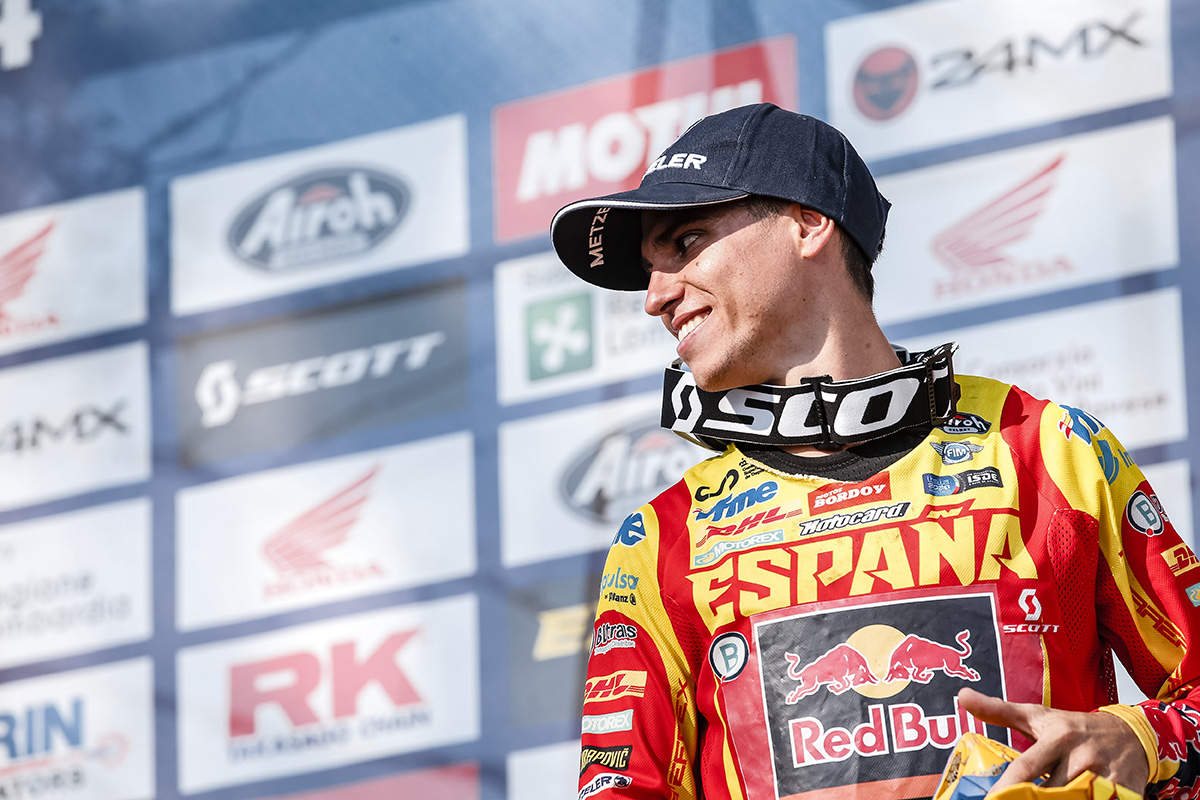 Josep Garcia: "It's a dream come true to win the Six Days overall. I don't have words to describe how that feels. It was an awesome job from the Spanish team to finish second overall, we had a really good week. I was dreaming of this all my life. I finished second two-times and now I did it, it's incredible." Did we detect a tear in his eye? Must have been the light...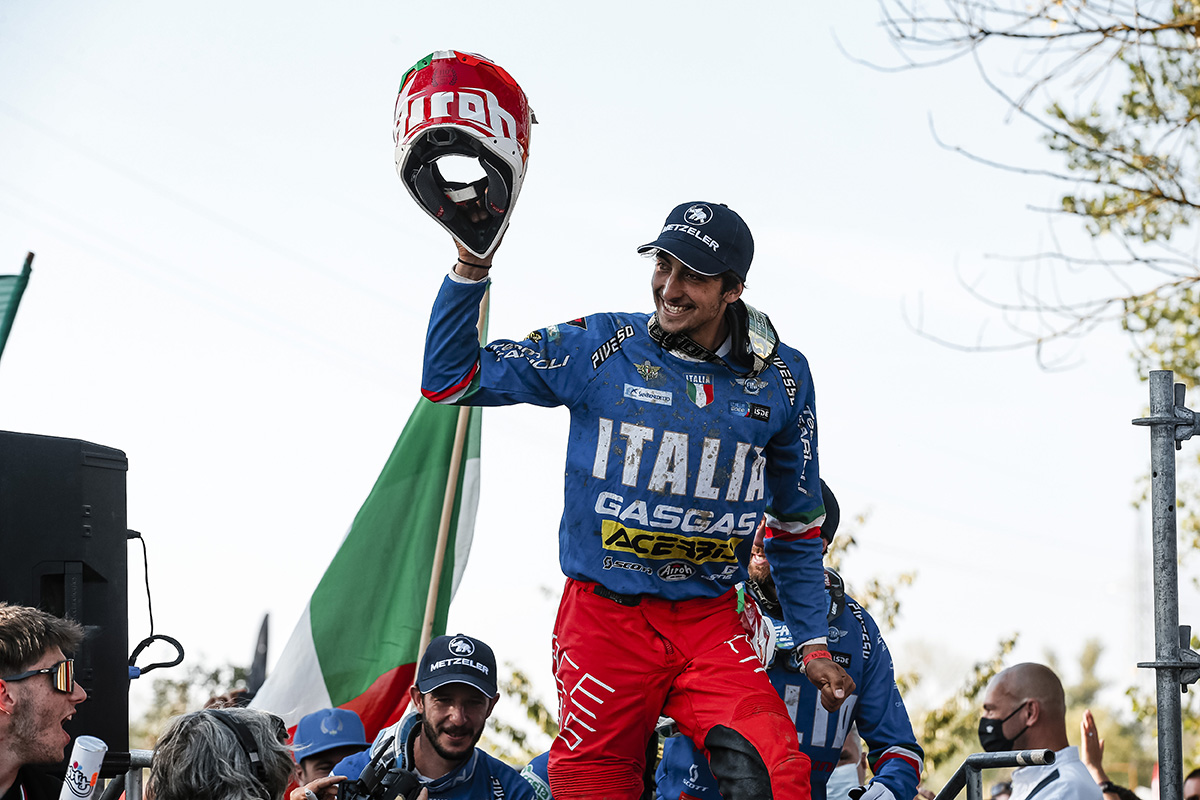 Andrea Verona: "Actually I got a shit start, the engine bogged off the line and I had a lot of work to do in the final race. I tried to stay calm but in a race it is difficult with a world trophy on the line!
"But I had a really good week. I fought every day with Josep for the win and we had a really good battle. We pushed each other and improved our riding here and for the world championship.
"In the end we are ISDE World Champions in front of this home crowd, it is an amazing feeling."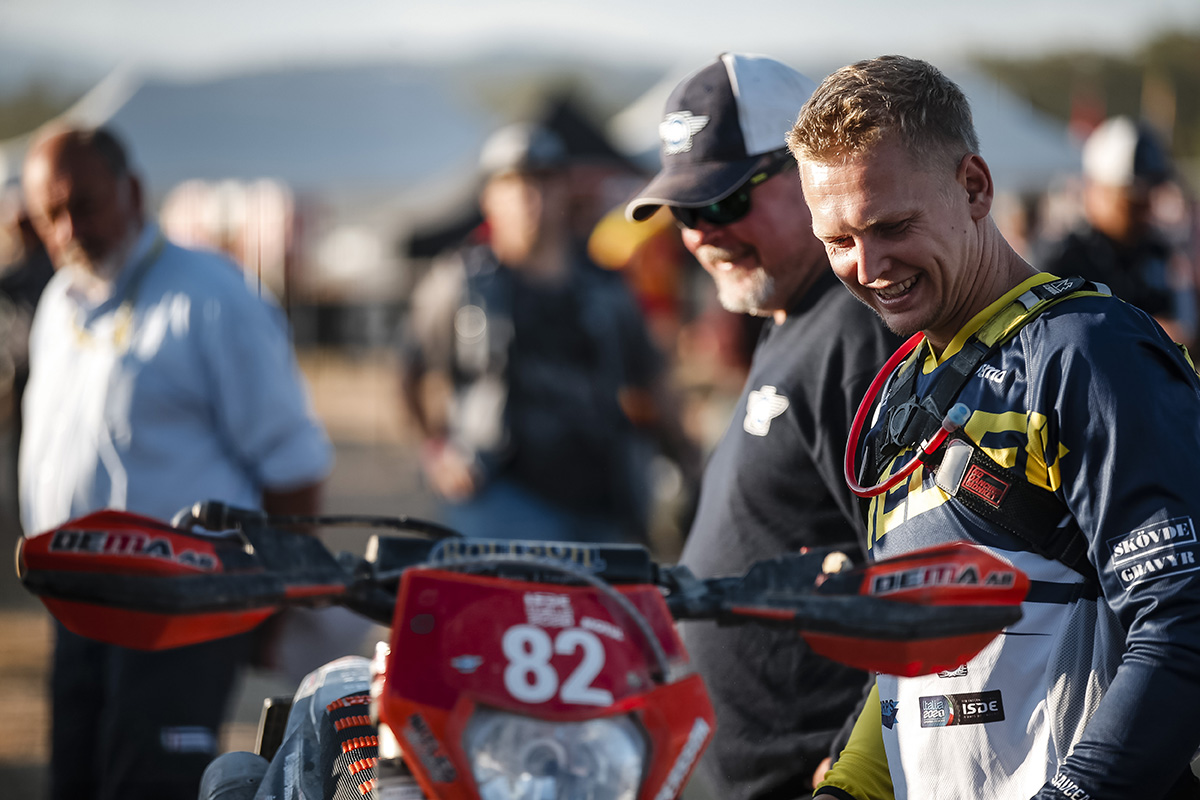 Mikael Persson: "I never expected it. It is the best thing I have ever accomplished in my career. For sure I am a little step behind those two guys but if you look at how much they train and how much I can train, I'm probably not even half way there, so it's unbelievable."
We can't ignore the 'what ifs?'
There is a question mark which has been raised a few times during the ISDE week by riders and team managers, and not just the media. What if the Australian and British male riders were here?
"It's a shame the Aussie girls aren't here." Brandy Richards told Enduro21 at the start of the week, before she went on to claim every single test win all week. She is mindful of the record number of times Tayla Jones and the gang have been victorious at ISDE. In recent years, the men's teams have also won, or been second, in World and Junior Trophy classes too.
That the Australians were not able to arrive in Italy was down to Covid but a serious lack of racing down under would also have made the World and Junior team's chances of challenging here difficult. With Daniel Sanders defecting to Rally last year, it is hard to think their team would have been the same force to be reckoned with in Italy.
The question of Team GB
One team who could easily have been challengers is Great Britain and there-in lies a real question mark. Brad Freeman, Steve Holcombe, Daniel and Jamie McCanney, Jack and Harry Edmondson, Joe Wootton, Dan Mundell, Jed Etchells…have we forgotten anyone? This is a list of riders who could collectively have delivered the strength in numbers to challenge Italy, Spain, USA, France and Sweden on the men's podium.
The GB Women's World Trophy team made it and look where they ended up: second.
As Enduro21 reported in early August, Beta decided to withdraw Brad Freeman from racing at the ISDE after his teammate and compatriot Steve Holcombe withdrew through injury. That was the final nail in the coffin for their manager Daryl Bolter who reluctantly declared it unviable.
We understand the reasons: Beta want Brad to win the EnduroGP World Championship and racing Six Days brings risks during a GP season.
But almost all the other 2021 EnduroGP contenders are here in Rivanazzano and there can be no doubt each of them and their teams (KTM, GASGAS, TM, Honda...) also want world crowns.
Plus, this is Italy, Beta's home country, and the ISDE is the biggest showcase for enduro on the planet. Manufacturers go racing to sell bikes so what better shop window could you imagine than this? The chance for a manufacturer like Beta to win in their home country only comes around once a decade at best, so why wouldn't they want to win the ISDE?
Team USA: team manager debrief
The other 'huh?' hanging over the overall contest in Italy was the lack of competitiveness from the American men. Third in the Trophy class is no mean achievement and Auston Walton injuring himself was bad luck for the Juniors but Enduro21 is not alone in expecting more of a challenge for the top step.
"Some of the guys have a lot to learn still," says Taylor Robert. "It's easy for these guys who all race each other back home to come in maybe a little over-confident. It's easy to forget there are a lot of other fast guys all-over the world.
"We have a lot of work to do to get these guys up to speed and minimise all the mistakes. Even myself, I wasn't as prepared as I needed to be and not on par with Josep and Andrea. I didn't really ride enough before coming here because I broke my collarbone.
"But we got a good group of guys who all want to do better and I think we'll use this are a wake-up call and turn it in to motivation to do better."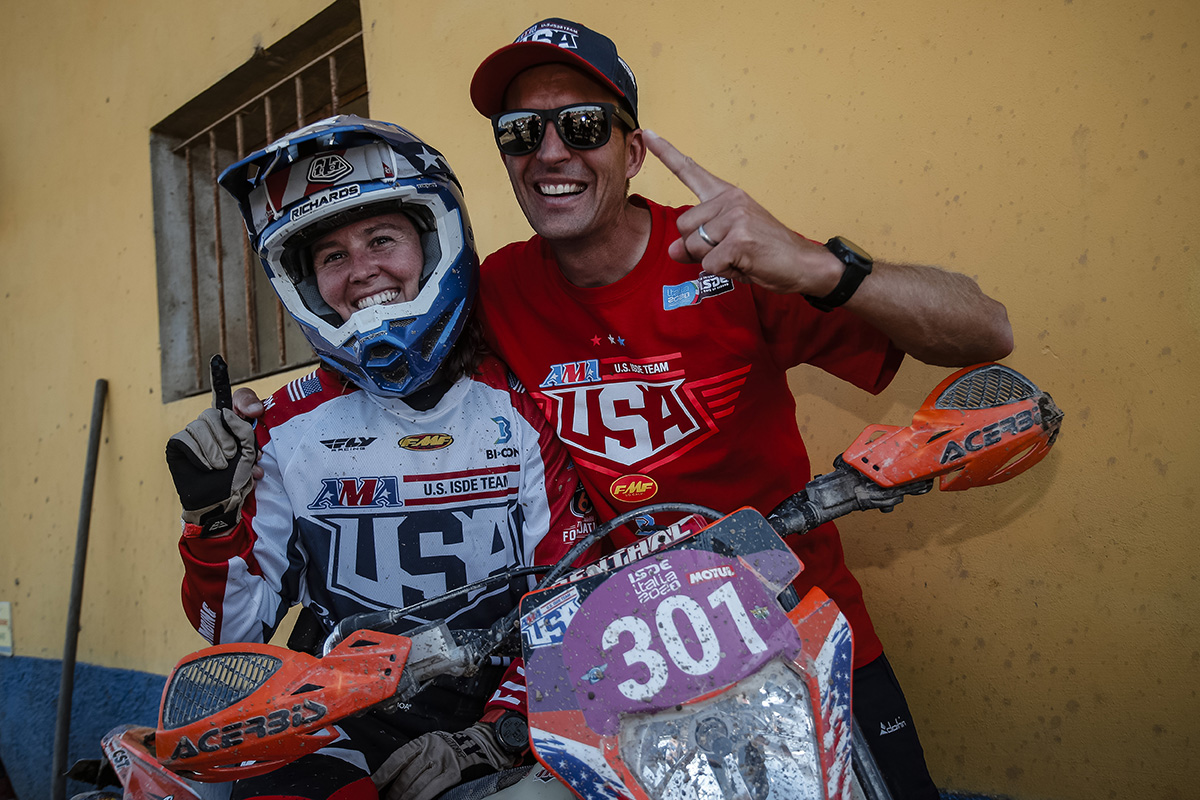 "We believe we did our homework." Says the USA overall team manager Antii Kallonen after what was not a bad week, the Women ran out easy winner don't forget.
They had one new Trophy rider to ISDE (Johnny Girroir who looked about as wide-eyed on the opening morning as you will ever see a rider before a race) and this was a learning year for him, but the other three points scoring riders – Taylor Robert, Ryan Sipes and Layne Michael – all know the score but weren't getting the scores on the doors.
"It started from day one that we were missing the times a little bit." Continues Kallonen. "Taylor crashed and that was very unusual for him, normally if he is a little off the pace he picks it up slowly. But he had a few crashes and that really set the tone.
"The thing is, when you're here you've got to be on top of your game. All these things contributes to a few seconds in every test and that adds up. At the end of the day you're 30 seconds down. It is as simple as that. It's been tough to take as defending champions."
Sipes not himself on the 300 2T
Each World Trophy team must have a rider in each class: E1, E2 and E3. In previous years the USA have opted for a big guy like Baylor on a 500 4T but this year it made sense for the rider in the squad in E3 to be Ryan Sipes on the 300 2T GASGAS. That left the other three (Robert, Michael and Girroir) on the bikes they normally race back home.
"Coming here I thought he would be really good in that class." Kallonen says. "He races some Hard Enduro on the 300 and he had adequate time to prepare but he's not been racing the bike full-time so we've been missing a few set-up choices.
"Luckily being here in Italy, with the Farioli team and the Factory GASGAS race team, we've been able to use their experience to help and fine tune the bike."
"I still believe he was our best rider to put on the 300," concludes Kallonen of Sipes who clawed his way back up to 12th scratch in the end.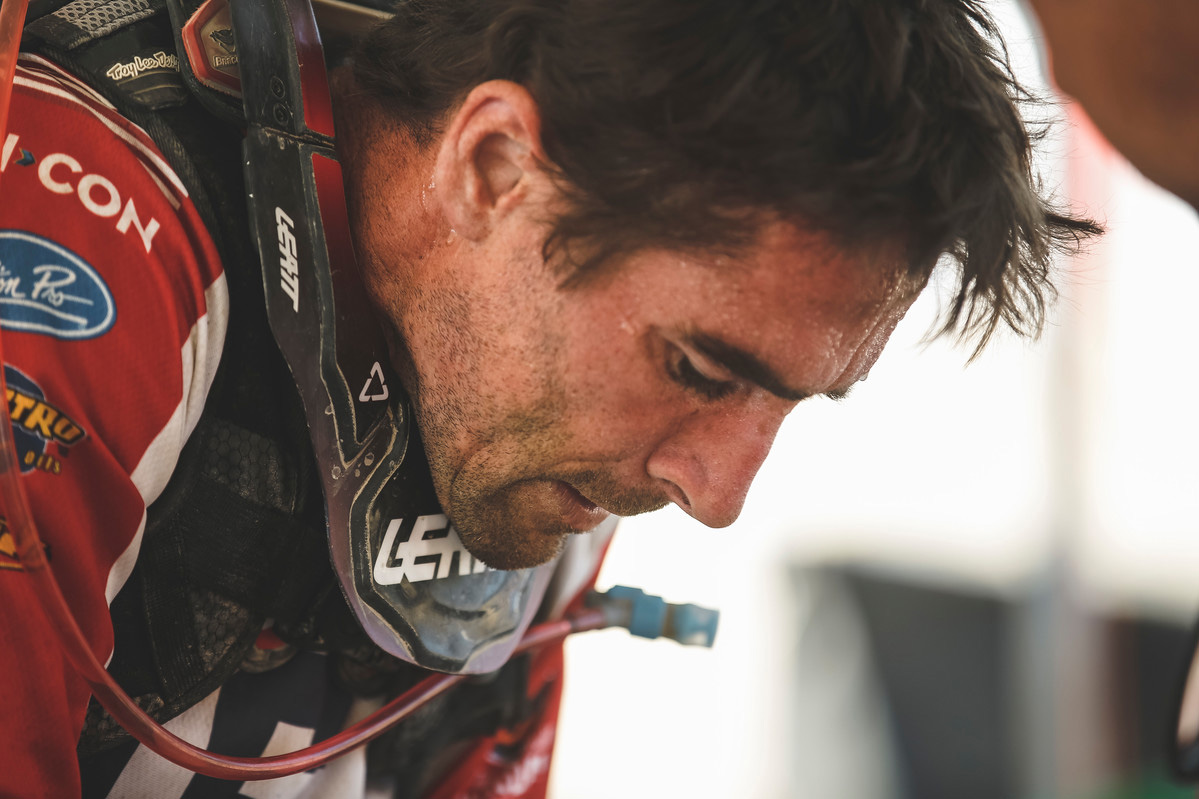 Ryan himself says: "I was just a little bit scatterbrained, not in it at the start of the week. Day one was ok, day two wasn't so good, I struggled with the bike a little bit, and then day three was really bad. I had a bunch of crashes.
"The rougher the tests got the harder it was for me to go fast on the two-stroke. It's not the bike, it's just me being comfortable on it. I was not riding great because I'm not used to the bike, then I get frustrated with that so I ride worse.
"By day four we made some bike changes that worked and I treated it like a new day, put everything we've got into it and it worked. I felt a lot more confident then and that's what you need – you can't take on these tests without feeling confident."
France 2022?
That's a wrap on ISDE 2021. As ever it was a long-hard week for everyone involved but awesome all the same. The Italian organisers put on a good show and the winning teams matched that ten-fold.
All that remains is to look forward to ISDE 2022 which, rumour has it, will be in France and likely after the EnduroGP season so October or early November time.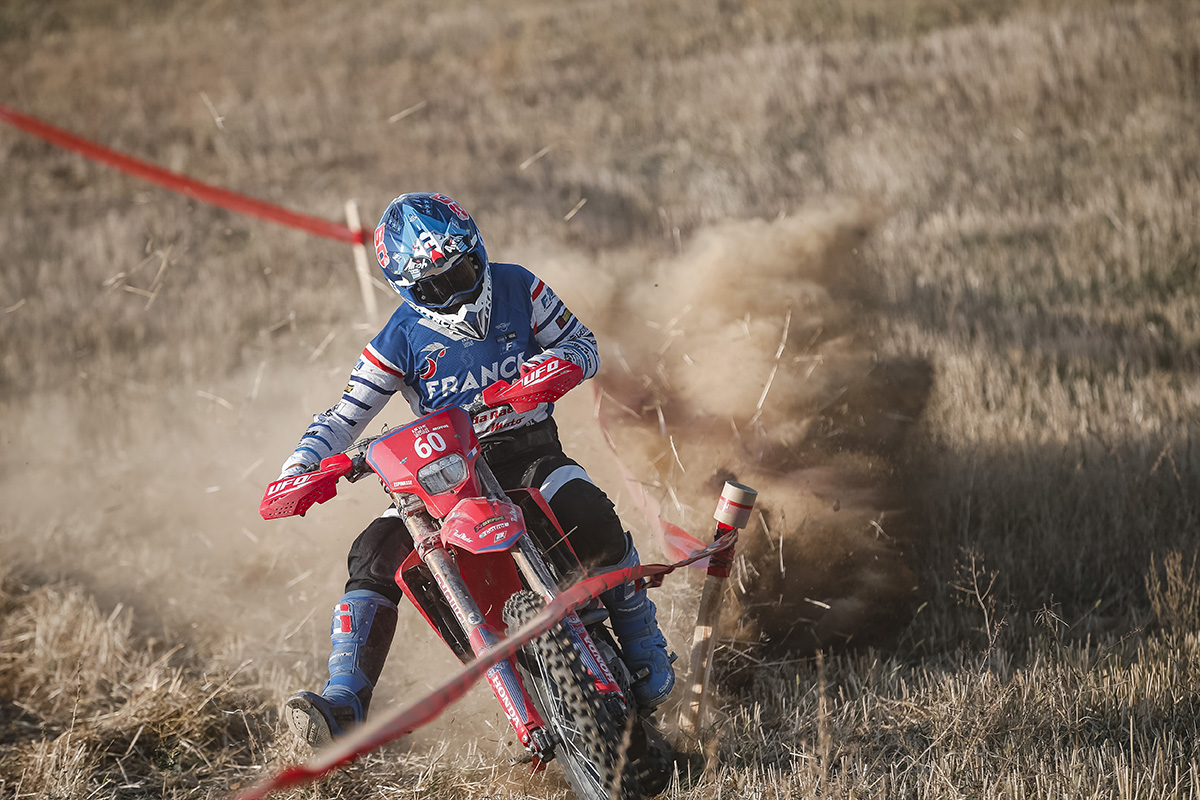 Till next time…
We need your support
If you've enjoyed this article, if you've found it informative, interesting, entertaining even, please support us.
We want to continue doing what we do, to the best of our ability, serving the enduro and off-road community.
Please consider a donation, every little helps…
Thank you.
Photo Credit: Enduro21 | Andrea Belluschi