2022 ISDE France results: Day 4 Team GB now aiming for two World Trophies after Richards crashes out
Results from a dramatic day four of the 2022 FIM International Six Days of Enduro where the Great Britain now counts two Trophy teams leading the way as the GB Women join the boys after USA's Brandy Richards crashes out – Josep Garcia takes another scratch win.
2022 ISDE Day four in a nutshell:
Josep García was on it today. From the first test he looked in determined mood to make up for losing the scratch day won to Andrea Verona yesterday. It's stalemate at the top of the individual scoresheets with Garcia, Verona, Nathan Watson and Steve Holcombe.
French boys Hugo Blanjoue and Zach Pichon also had solid days for fifth and sixth with Mikael Persson, Jaume Betriu, Jamie McCanney and Albin Elowson completing the top 10 individual times.
That's ignoring all the drama going on behind after a huge shift or two in the team standings. The biggest news is the Women's World Trophy lead has changed hands to Great Britain after USA's Brandy Richards has been forced to pull out of the ISDE.
Enduro21 happened to be in the right place at the wrong time and witnessed the standout female rider hit the ground hard on one of the steep descents in test one. She got trapped under the bike but continued and actually finished that test third in class.
Brandy continued but she basically kept blacking out, fell off in the transfer and tests a few times and it was clear she was not in any shape to continue USA's Trophy Team Manager Antii Kallonen told us.
So the net result is GB now hold the lead by 11 minutes 30 over France with Australia still in the hunt. With rain predicted tomorrow and some more technical tests, things could change depending on how the women rider cope.
The World Trophy result still remains in GB's hands and they have an extended lead today, now up to four minutes. But it is Spain who are now second after Garcia (obviously nailing it) but also Jaume Betriu taking a solid top 10 scratch. They leap four seconds ahead of Italy who have a wounded rider, Samuele Bernadini, who broke his hand after hitting a tree square on.
Team France seniors are a further four minutes back with USA dropping out the podium fight after Dante Oliveira lost four minutes with bike troubles at the start of the day.
Team Australia men joined six other World Trophy Teams who have now retired after Todd Waters hit the deck in ST2, dislocating his shoulder Enduro21 understands.
The Junior World Trophy contest then is the tightest competition still with just 2:33.21 separating the Italians from Finland with the Australians third and led by Kyron Bacon having a stand-out ride.

The titanic battle in the Club Team competition is nothing short of epic with KBS Team CZ featuring Kristof Kouble, Jakub Hrones and Jaromir Romancik, just 27 seconds ahead of XC Gear USA team's Craig Delong, Kai Aiello and Tyler Vore. These guys are hauling in the tests and keeping the French legends Nambotin, Meo and Renet in third.
ISDE day 4 results – World Trophy: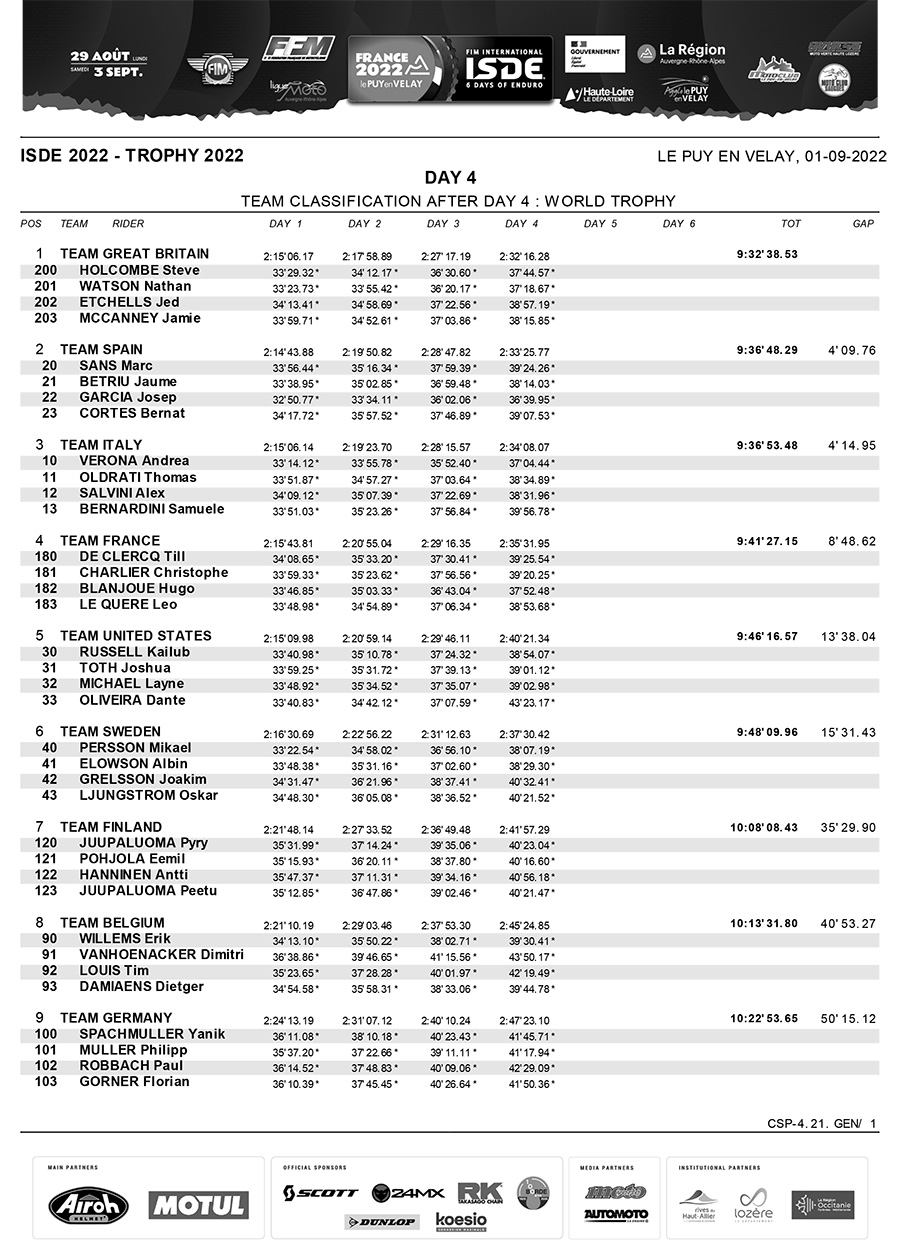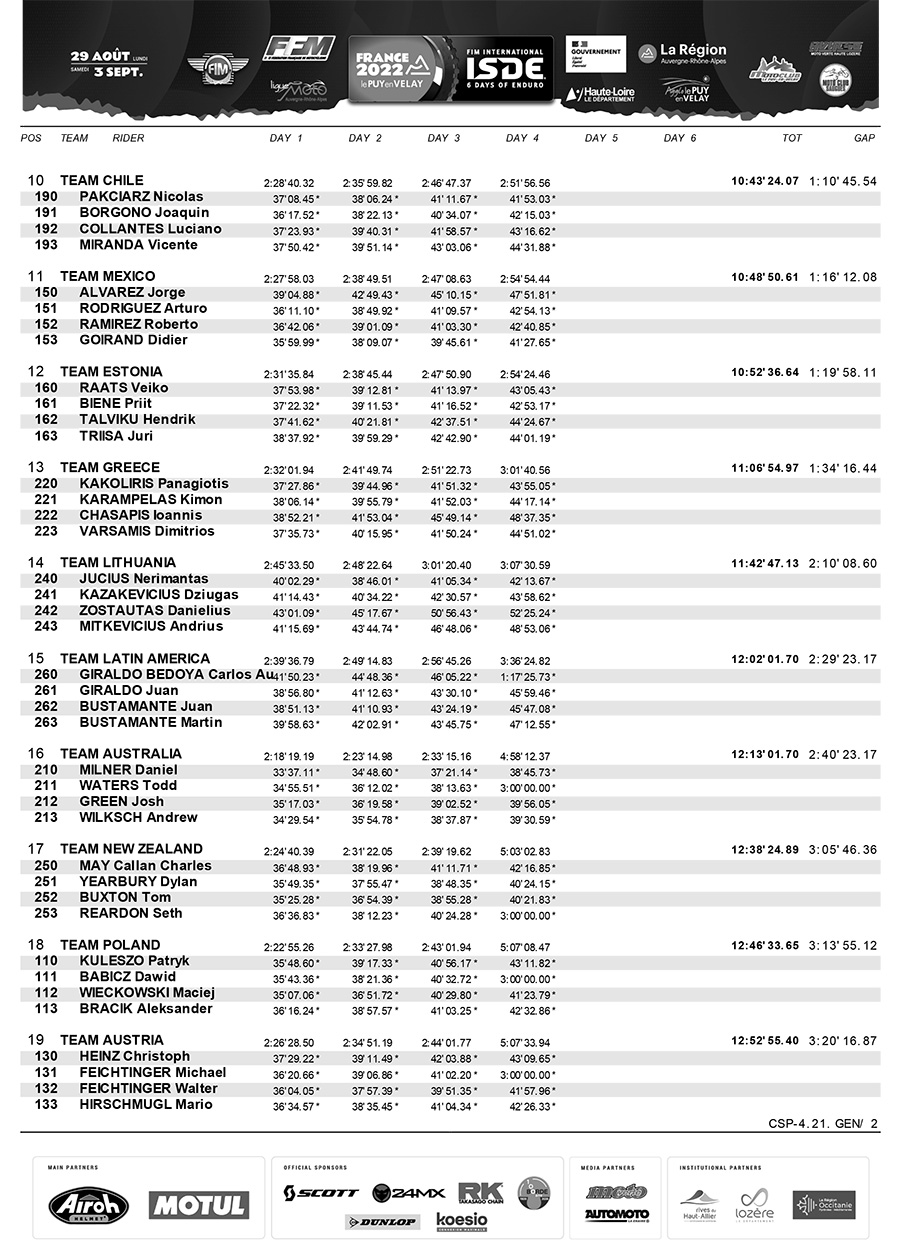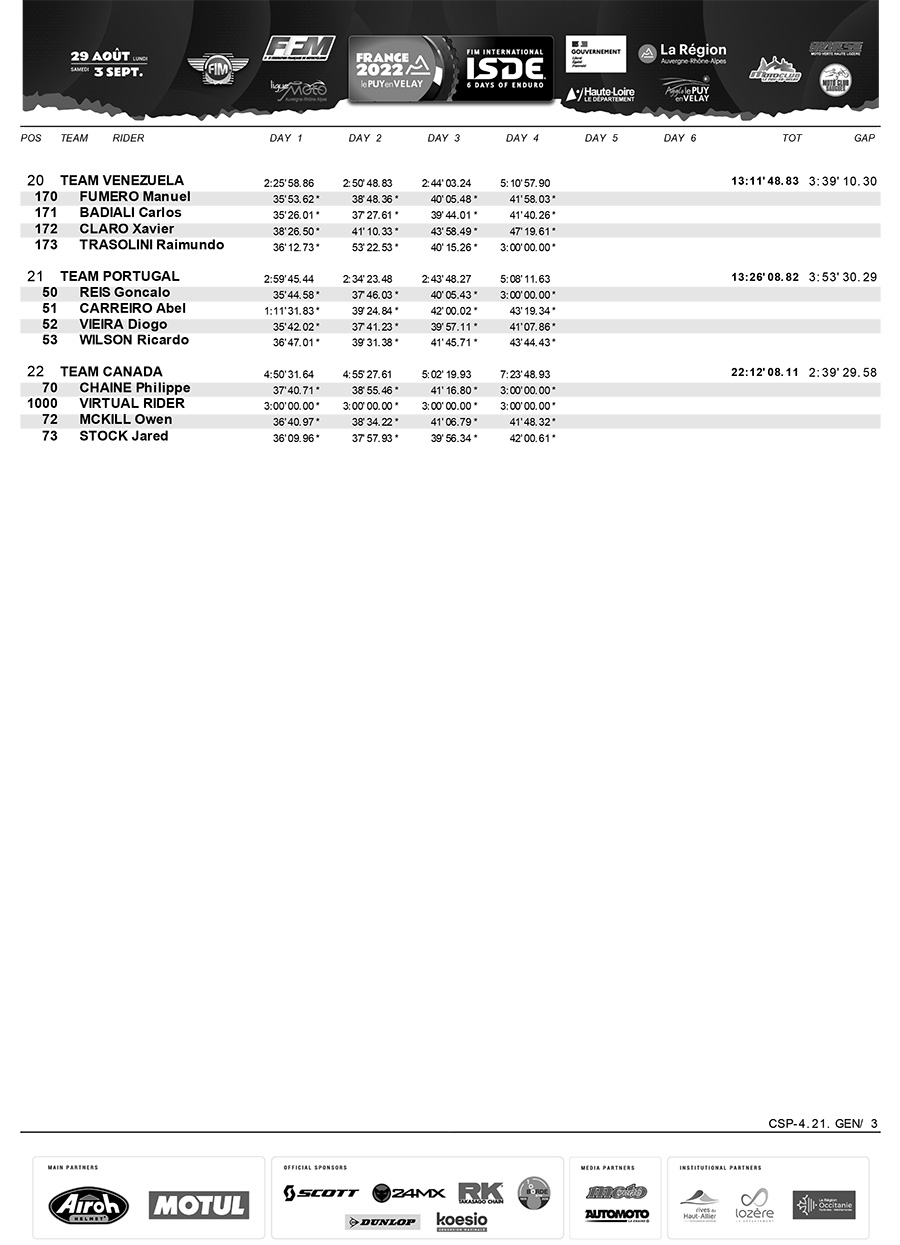 ISDE day 4 scratch result (top 20):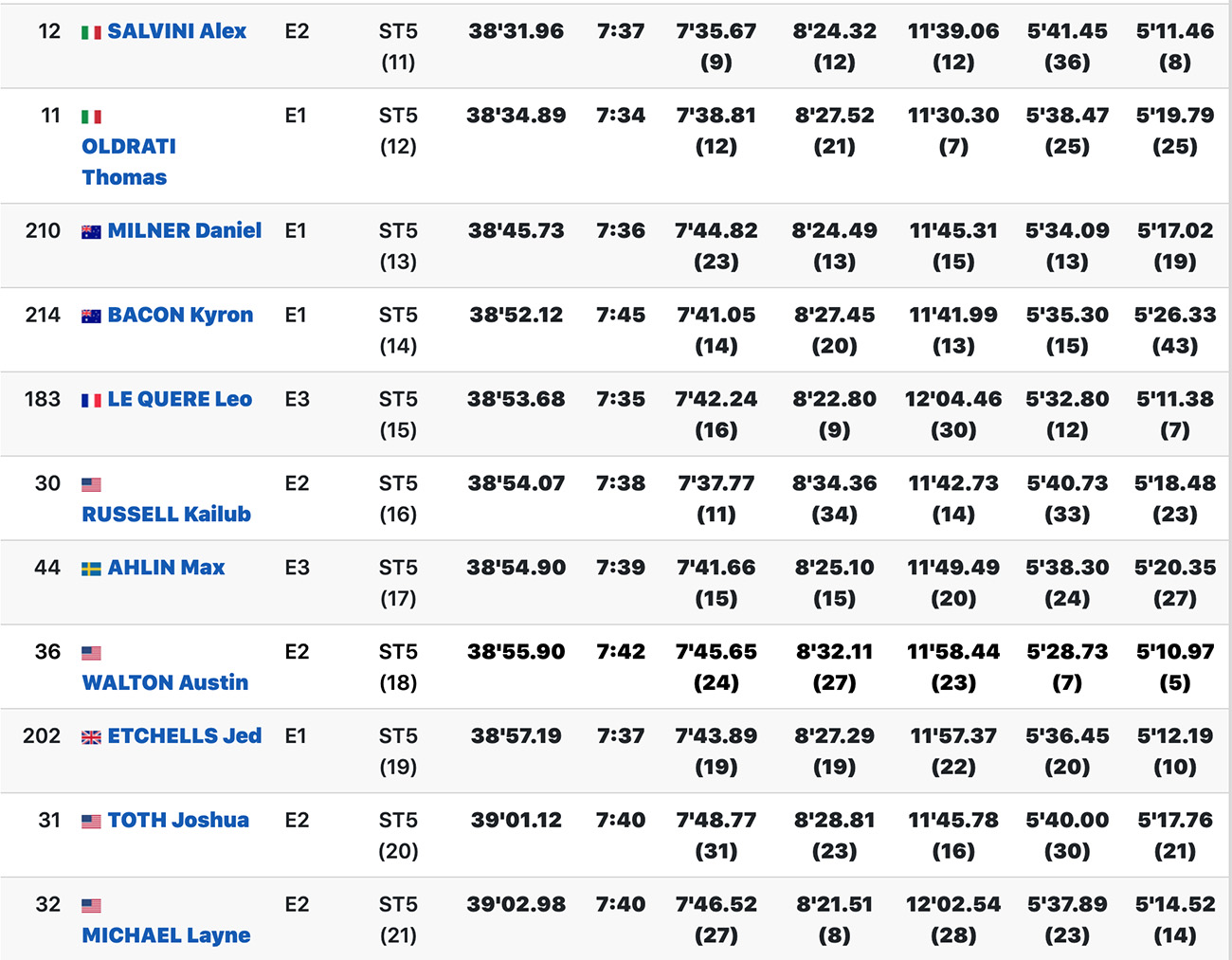 ISDE day 4 results – Junior World Trophy: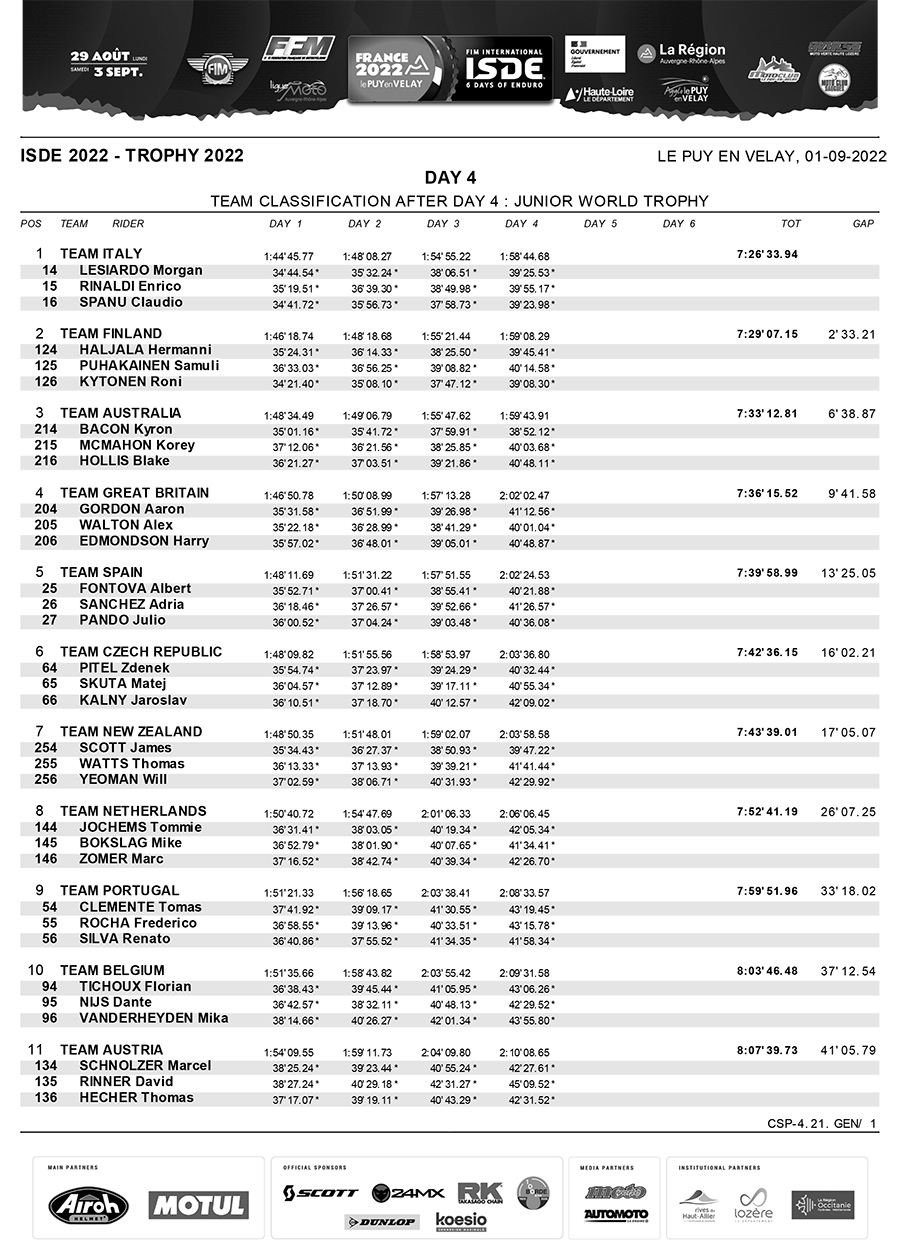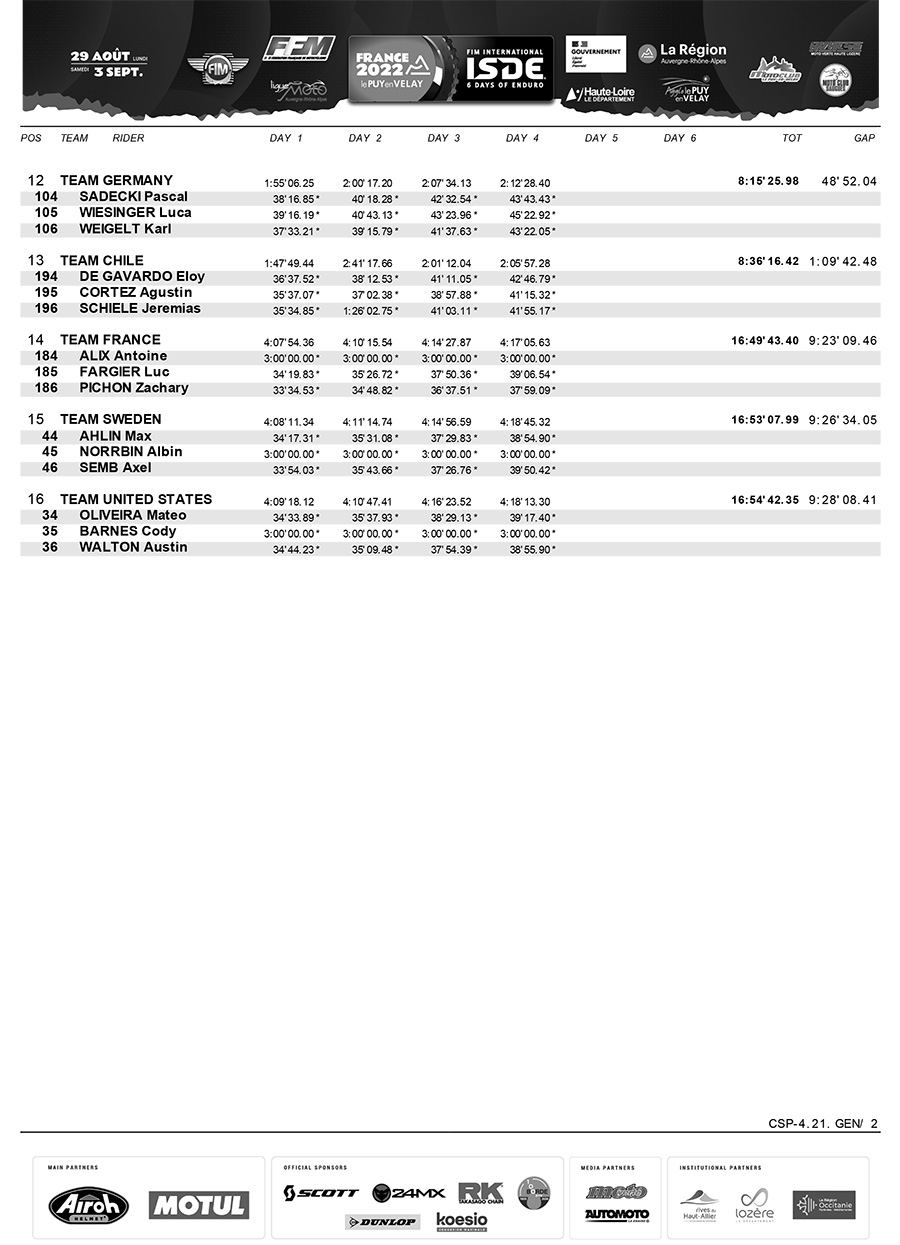 ISDE day 4 results – Women's World Trophy: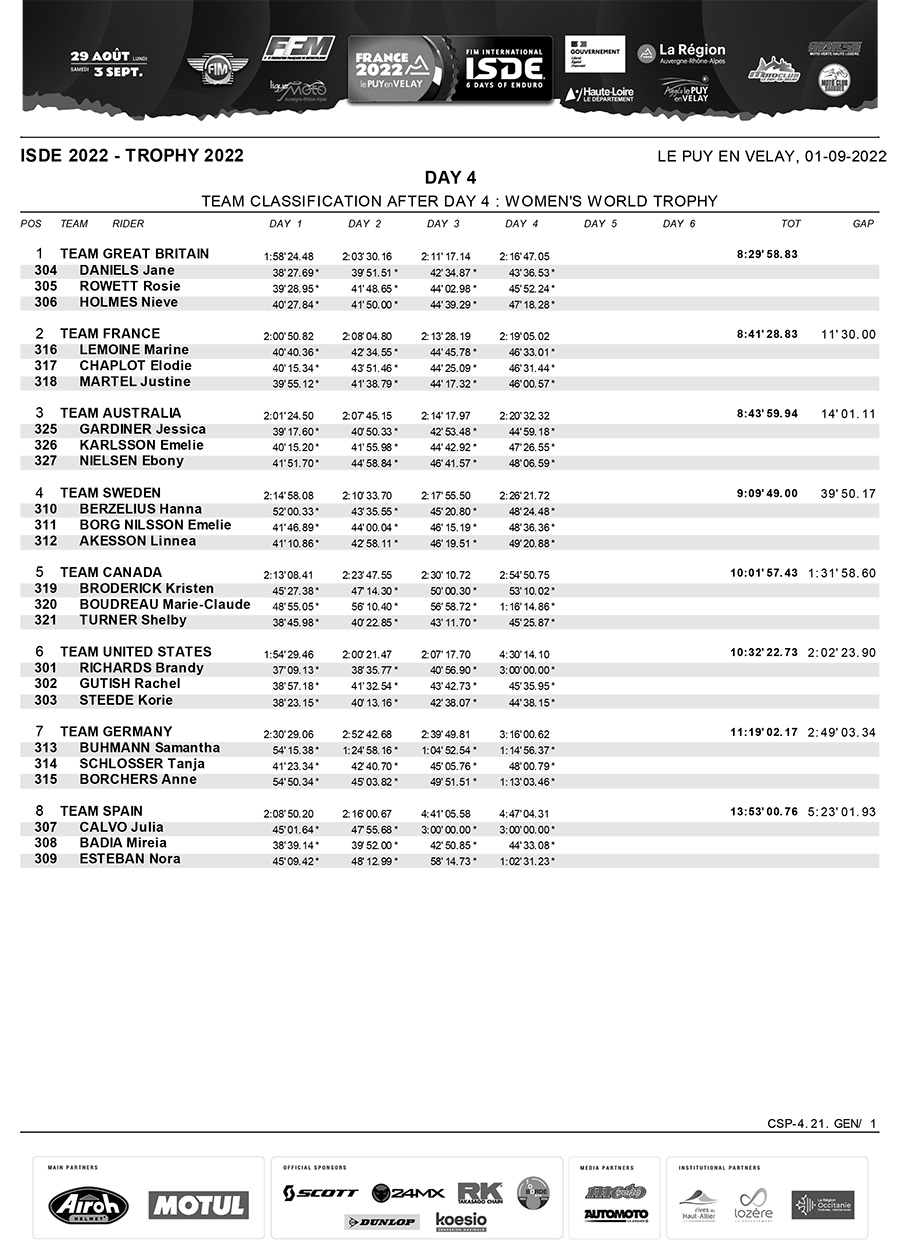 ISDE day 4 results – Club Team Trophy (top 20):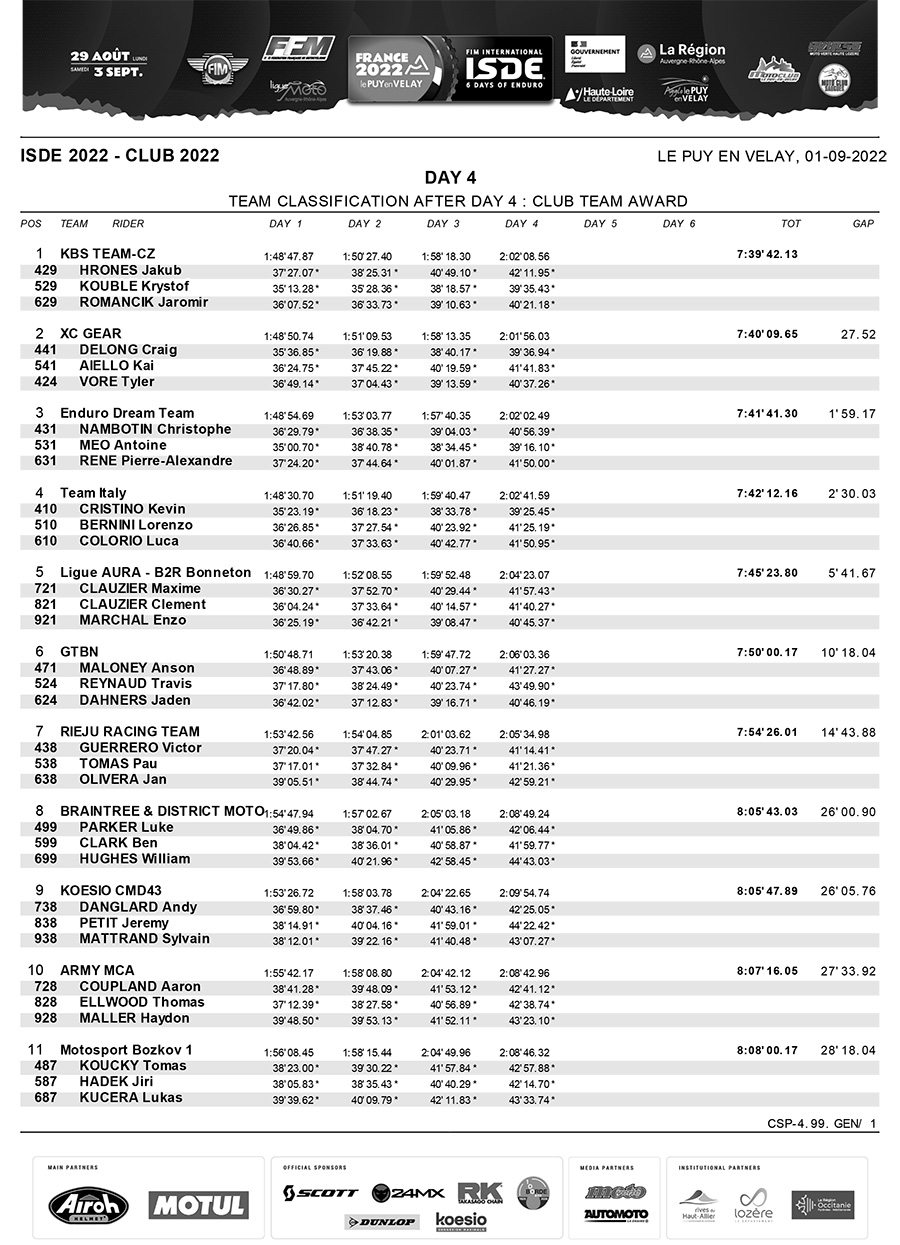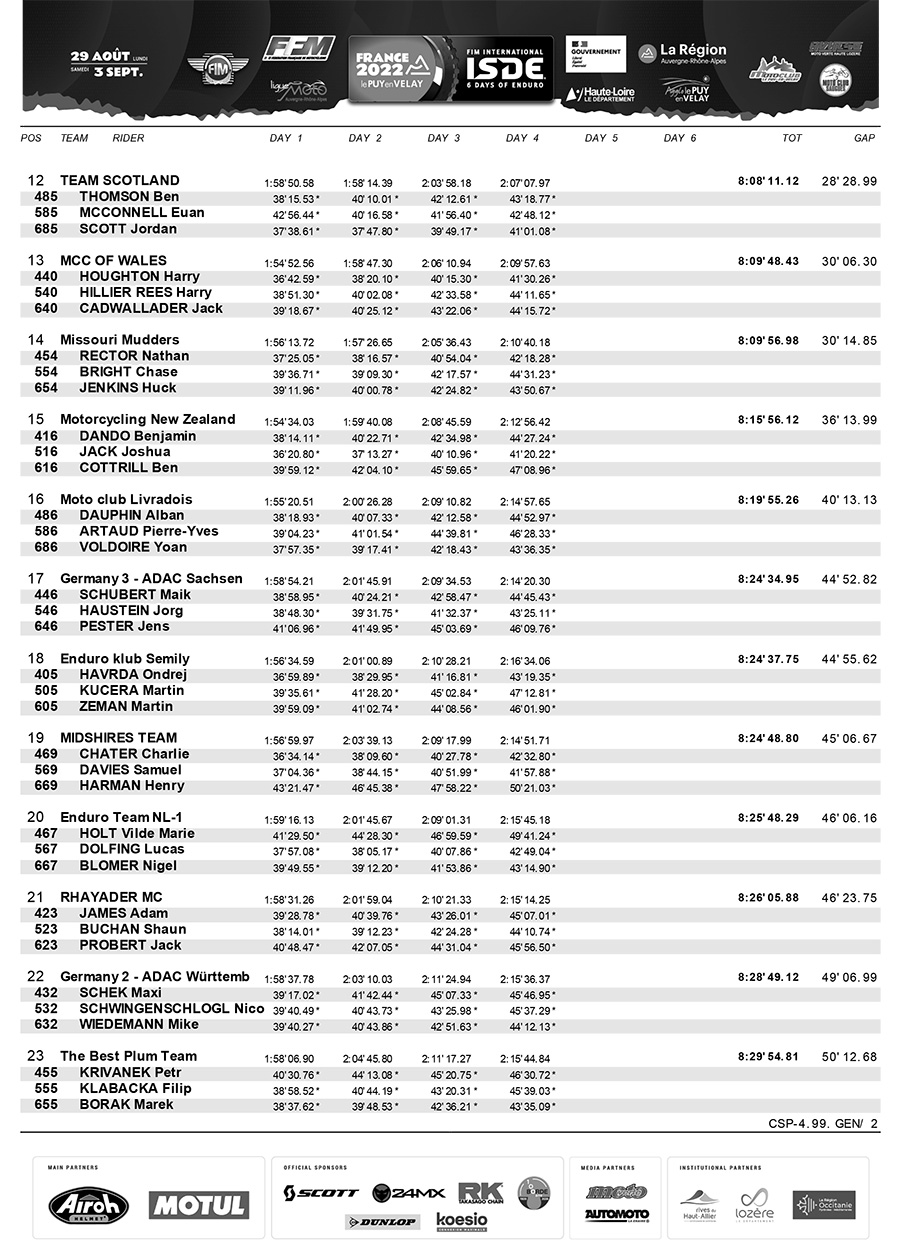 Photo Credit: Future7Media | Andrea Belluschi + Nicki Martinez