Meo, Nambotin and Aubert form a dream team at ISDE 2022
French enduro legends Antoine Meo, Christophe Nambotin and Johnny Aubert are set to race the 2022 International Six Days of Enduro in a "dream team" in Le Puy en Velay this August.
With multiple Enduro World Championships and membership of Team France's dominant ISDE years between 2008 and 2017, this is one club to keep an eye on at the 96th running of the event.
Come August 29 – September 3 look out for twice Enduro World Champion Aubert, five-times champion Antoine Meo and three-times champion, plus twice scratch winner of the ISDE, Christophe Nambotin – or maybe just follow the noise of the French partisan crowd.
The announcement by Johnny Aubert, pictured below with his new and old bike, shows the Enduro Dream Team for ISDE France is complete. Aubert actually only recently joined the squad having been drafted in as a super-sub for Pela Renet who cannot ride due to a shoulder injury – Pela will step up to be team manager however.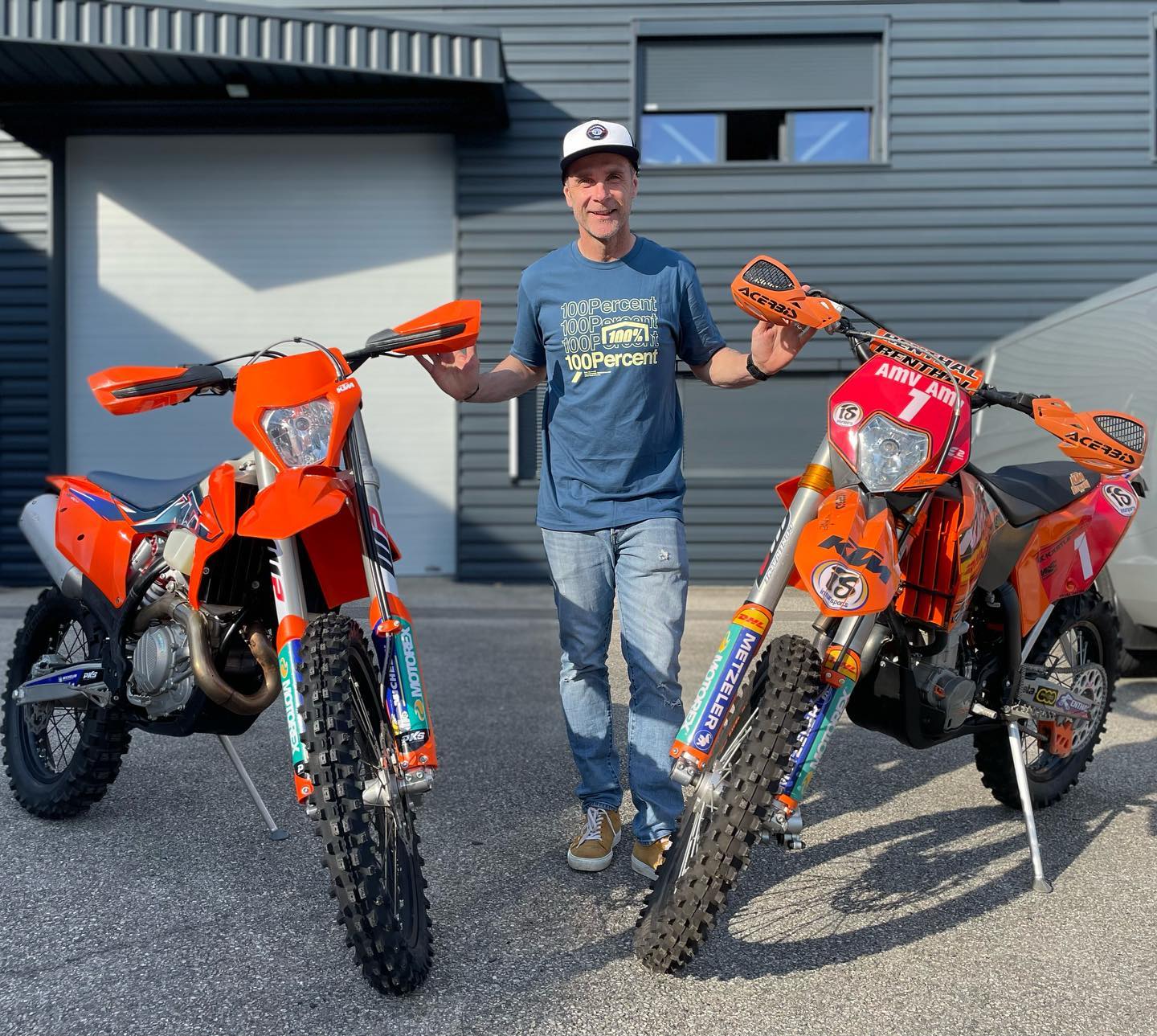 Meo was the most recent of the three to compete in the ISDE as a club team member in Portugal 2019. Nambot was the most recent Trophy team member to have won in 2017 but if you look back to their collective heydays to discover this super succesful trio together in the French squad during the 2000s and 2010s.
A young Nambotin was in the World Trophy team which took the win in 2008, with Antoine joining and helping the French take consecutive victories in 2009 and 2010. After Finland stole the show on home soil in 2011, France then took another three World Trophies from 2012 through to 2014.
It was a rich spell of world domination for French riders and each ISDE squad featured one or more of this dream team heading to Le Puy. However, only once have the three actually competed the ISDE on the same team at the same time, Germany in 2012.
The club competition just got a whole lot more interesting! Follow their exploits on the Enduro Dream Team Facebook page (en français).
Photo Credit: Enduro21 + Johnny Aubert