Team GB Trophy squad forced to withdraw from 2021 ISDE
The British ISDE World Trophy and Junior Trophy teams have withdrawn from the 2021 International Six Days Enduro in Italy – kingpin riders pulled out through injury and EnduroGP commitments forces team manager's hand.
Team GB ISDE effort for the 94th ISDE in Italy is no more after first Steve Holcombe and then Brad Freeman have been withdrawn from the event which in turn has had a domino effect for the whole squad.
In Holcombe's case that is due to an injury but the knock-on effect means his teammate and EnduroGP World Championship leader Freeman has been withdrawn from ISDE duties by Beta Racing to concentrate on winning that all-important world crown.
"Basically it all fell apart when I got a phone call from the Beta team manager, Fabrizio Dini." Explains Team GB's ISDE Manager, Daryl Bolter. "He was very apologetic but explained that with Steve [Holcombe] injured they have one rider capable of winning the world title this season and that has to be their priority."
The net result is the squad lost two of the best riders in the world and with other members not fully committed as the August 1 dead line arrived to name riders, Bolter had to make a very tough decision.
"I respect what Beta have done and understand the decision on their part, as a rider and former ISDE team member I know how that works. They had to sit down as a race team and decide themselves what was important for them in 2021 and in the end the world championship is more important."
The decision to withdraw wasn't something Bolter or the people behind him including the UK governing body, the ACU, took lightly. Even though things changed last month when Steve Holcombe ruled himself out after sustaining a foot injury at the EnduroGP of Estonia, it was still all systems go. This was despite some headaches trying to get GP teams to agree to let their riders take part in the ISDE – it causes issues when the Six Days falls mid-season.
As Bolter points out, the commitment is worth it if you can send the best possible squad and for Team GB right now that means the best riders in the world. Crucially the financial backing to get the people, bikes and logistics there is based on having the strongest possible squad and when that unravels in a big way "difficult decisions" have to be taken.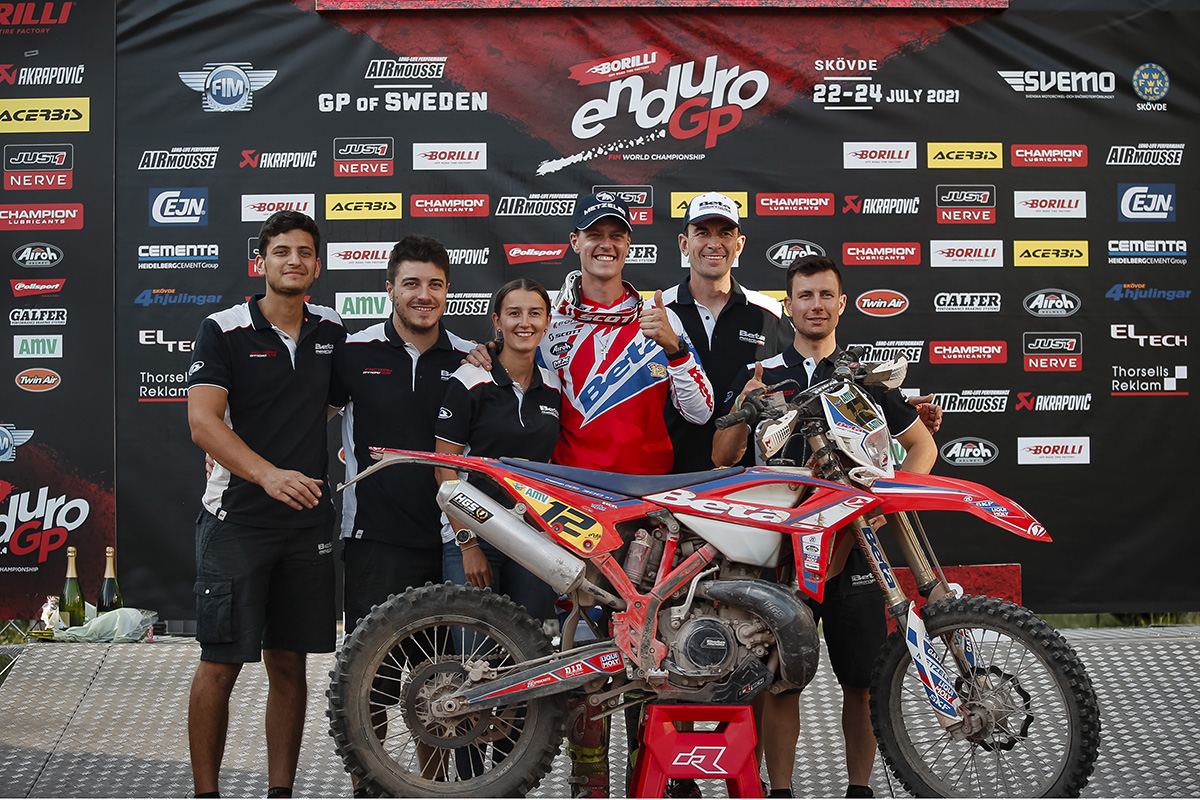 "I said all along that if we cannot have a strong and committed team then we would have to make some serious decisions." Says Daryl. "Basically at some point you have to draw a line under it. When Steve pulled out that wasn't the end of it but once Beta called and Brad wasn't in it really did fall apart.
"None of this is any reflection on the riders." Adds Bolter. "Once Steve pulled out we still had a plan in place and I was working hard with Brad, Jamie (McCanney), Jack (Edmondson) and the most committed of all, Joe Wootton."
That line-up of world-class riders stood every chance of a podium at least but without those names and a full World Trophy team, the proposition is more difficult for sponsors and people behind the whole squad – sadly that has meant the withdrawal of the Junior team also.
"It is a sad reality of the financial side of the ISDE," explains Bolter. "We had the Junior team in place but without the Trophy team capable of winning it becomes financially difficult to justify.
"No one is more gutted than I am, but I feel bad for all the people who I have behind me and who are supporting the team.
"I have put two years into the planning, really it begins as soon as the last ISDE finishes and that was in Portugal 2019. Lots of people put a lot of effort in and the ACU were fully behind us all the way including this decision."
Women's Trophy team left to fly the flag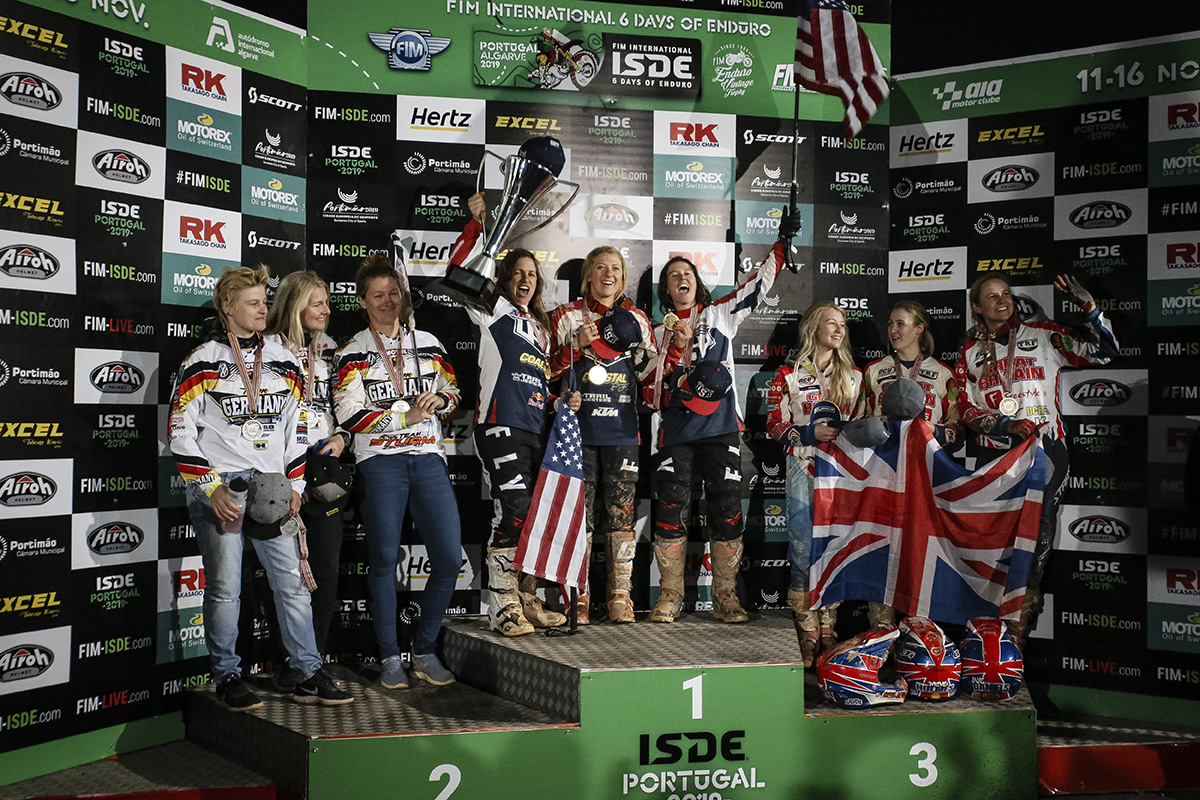 The only light left turned on in the Team GB camp is a bright one however, the Women's Trophy squad are still on course to be at the start line in Italy later this month.
The Women's team Jane Daniels, Rosie Rowett and Nieve Holmes, who stood on the podium in Portugal 2019, is the same and will be again led by team manager Mick Seward.
Photo Credit: Enduro21 | Andrea Belluschi + Nicki Martinez