2020 Japanese Enduro Championship: Kugimura sails to Round 3 victory
One month after the Hokkaido Enduro, the 2020 Japanese Enduro Championship (JEC) again set riders very different and challenging two-days racing for round three in Central Japan at the Inabe Motorsport Complex.
The race format for JEC round three was a real mixture of elements from world enduro beginning with two timed special tests before riders then faced each other in a dual-lane Supertest. That was Saturday's work. Sunday saw riders switch right over to an ISDE final day-style cross test and some full gas racing.
In the A class competition, Tadashi Kugimura showed strong performance throughout both days to take the win. The Beta Japan rider is a former top-level MX rider and was more than comfortable sailing to the win on Sunday's cross test. "I felt racing was actually a bit easy for me because my Beta worked very well across the two days, especially KYB suspension." Explained Tadashi.
Second place went Taka Maehashi on a KTM and final step of podium for Husqvarna mounted Ryosuke Enokida in his A class rookie season. Championship points leader Kenji Suzuki meanwhile went out of the race on day one due to a mechanical problem with his Yamaha.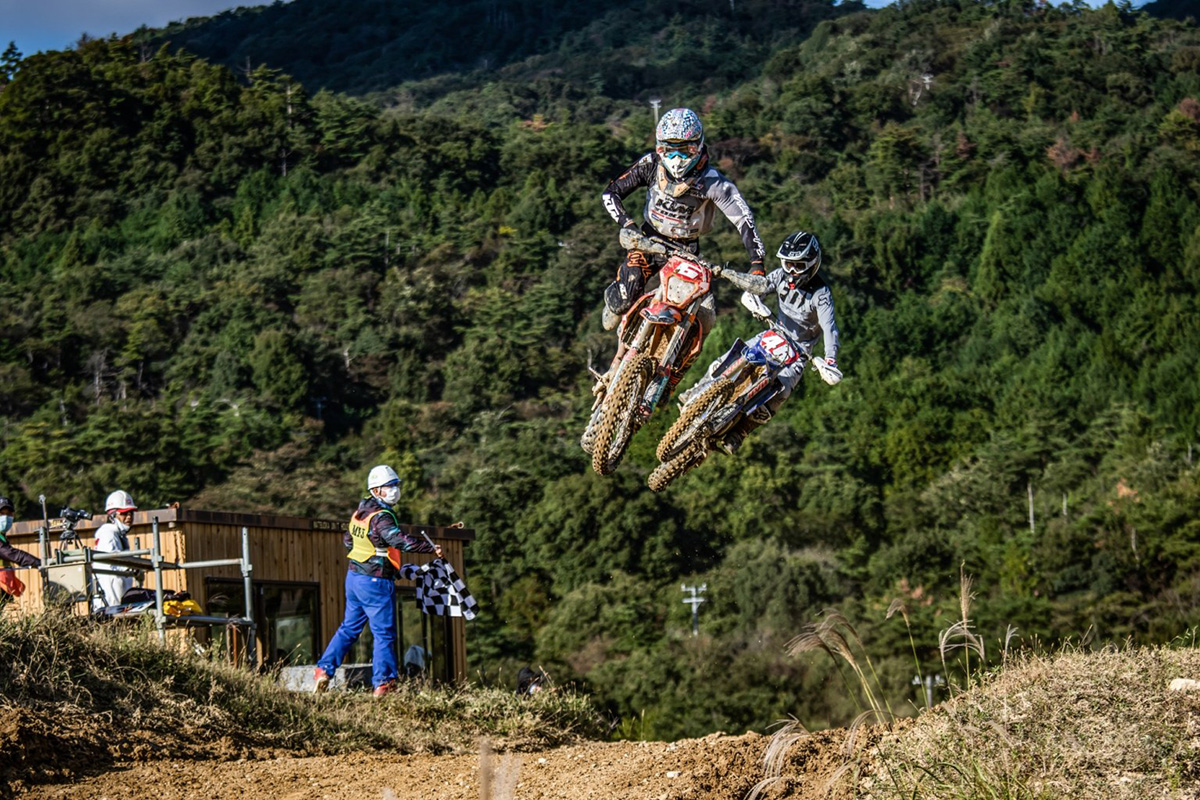 In the B class, Homare Watanabe and Ginga Ohashi battled both days. Full time JNCC racer Ohashi pushing his limit for the win but Watanabe showed constant performance throughout both days to finally win the class.
JEC Round 3 results:
A class
1. Tadashi KUGIMURA, Beta
2. Taka MAEHASHI, KTM
3. Ryosuke ENOKIDA, Husqvarna
4. Yoshikazu HOSAKA, GASGAS
5. Yuya OZAKI, Yamaha
6. Tsubasa IIZUKA, Sherco
B class
1. Homare WATANABE, Yamaha
2. Ginga OHASHI, Yamaha
3. Takahiro NAKAJIMA, KTM
4. Toshiyasu YAMANISHI, Yamaha
5. Yasuyuki KONNO, Husqvarna
6. Gen HASHIGUCHI, Yamaha
Women
1. Harumi OTA, Beta
2. Akiko MATSUMOTO, Husqvarna
Word Credit: Hisashi Haruki | BIG TANK
Image Credit: Masanori Inagaki | off1.jp