Japan Enduro Championship 2020: Rusutsu 2 Days Enduro, Hokkaido
Kenji Suzuki took the new, 2021 Yamaha YZ250 to a perfect 1-1 scorecard and 2020 JEC title at the Hokkaido two-day enduro, the long-awaited round two of the 2020 Japan Enduro Championship.
After a long gap since the opening round held in March, the 2020 Japanese Enduro Championship (JEC) finally saw round two of the series hitting Hidaka on the north island of Hokkaido.
Normally, the Hokkaido round is held under "Classic Enduro" format on public roads and stretching around the Hidaka area. But this year the venue was changed due to the influence of the coronavirus and the Rusutsu Village, also famous as a ski resort, hosted a race closer to the sprint enduro format.
Riders faced a route of about 15 kilometres per lap with one time check and which included a 3.5km cross test and a 3.6km enduro test for the two days.
Day 1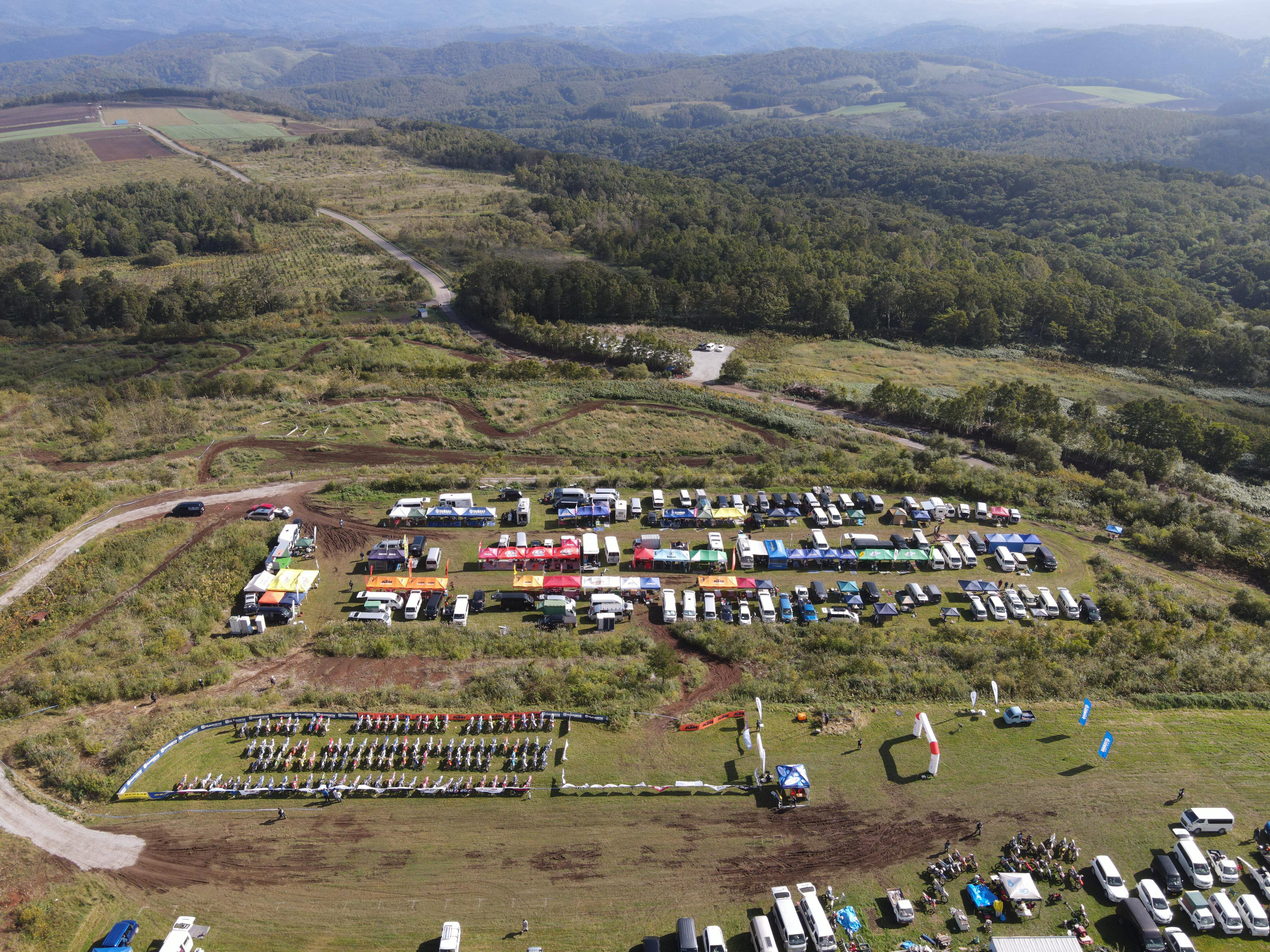 The track was in good condition, although the effects of the rain leading up to the event made the riders cautious. As expected, the A class was a battle between Kenji Suzuki riding a 2021 Yamaha YZ250F and Tadashi Kugimura, who transferred to the Beta Japan team from this year. Kenji Suzuki skipped through a special test which is relatively high speed for a Japanese course and won the first day outright.
Kugimura, Japan's first gold medalist at ISDE last year in Portugal came home in second place with 18-year-old Yoshikazu Hosaka third.
Day 2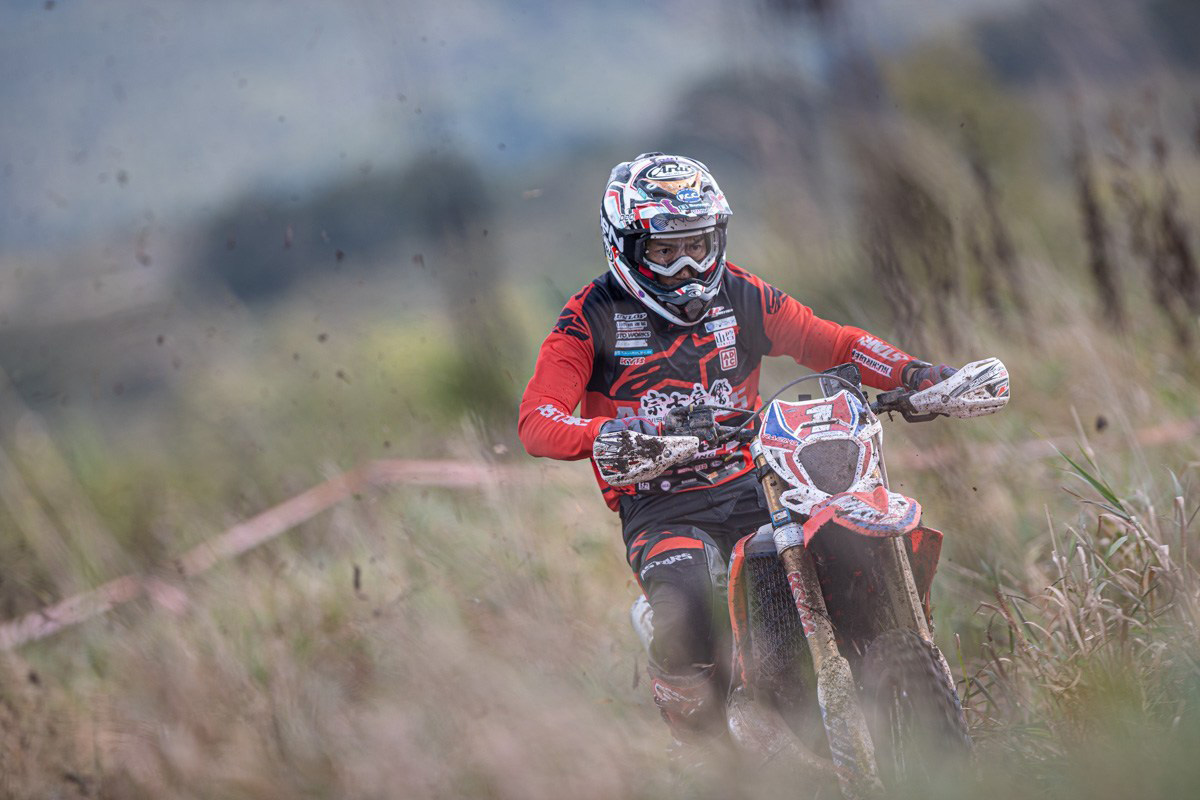 Although it was sunny in the morning, heavy rain arrived during the day and the track conditions changed completely. The condition was terrible in fact and and the organizer decided to reduce the number of laps.
Kenji Suzuki did not lose his concentration on the slippery tests, took the day two win and with it the 2020 championship on this day as well. Tadashi Kugimura was again second with Hosaka again following in third place.
Kenji Suzuki explained the conditions made riding difficult and it, "depended on luck if I would fall or not. In the cross test, I concentrated on running on the grass as much as possible and it paid with fast times."
In the B class, Homare Watanabe won overwhelmingly for both days while in the women's class, Tomoyo Takami on her home Hokkaido soil won the championship.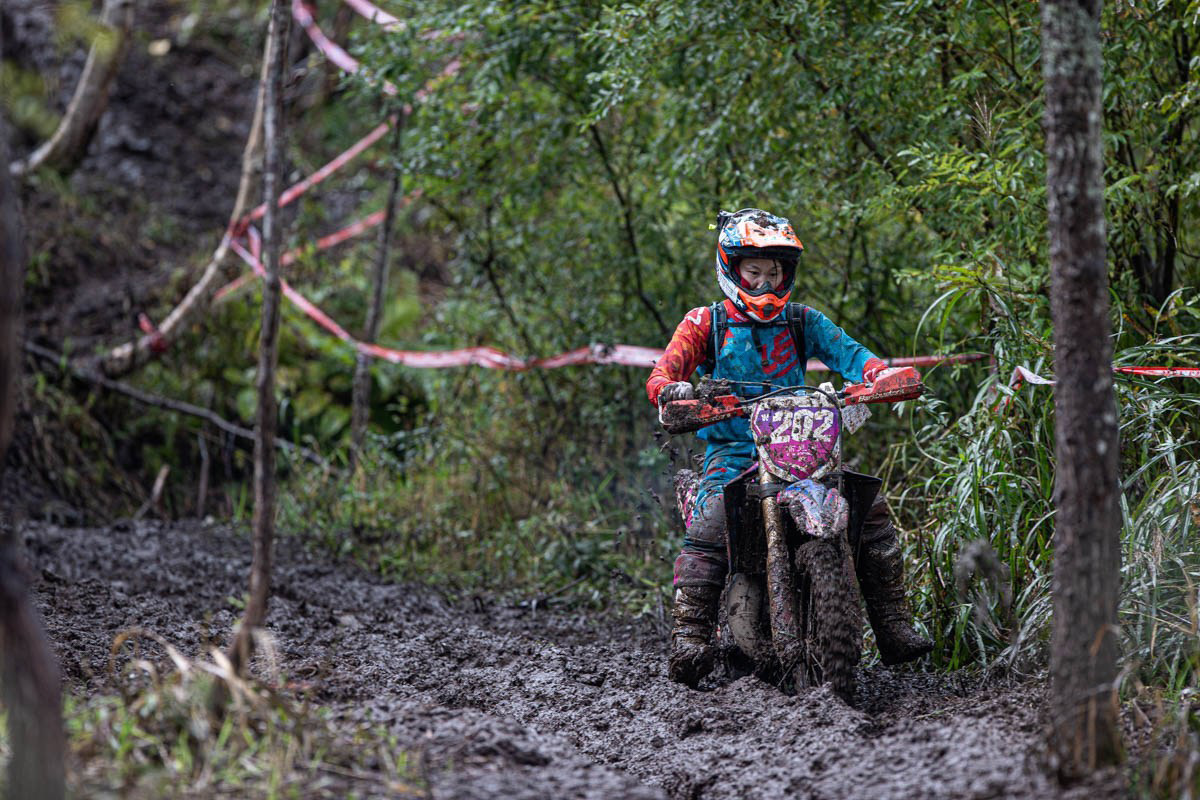 JEC Rusutsu Two Day Enduro 2020 results:
Day 1
A class
1. Kenji Suzuki, Yamaha YZ250F
2. Tadashi Kugimura, Beta RR2T300
3. Yoshikazu Hosaka, GASGAS EC250
4. Tsubasa Iizuka, Sherco 250 SE-R
5. Yutaro Uchiyama, Yamaha YZ450FX
6. Yutaro Saito, Beta RR2T 250
B class
1. Homare Watanabe, Yamaha YZ250X
2. Yusuke Nakae, Yamaha YZ250X
3. Tomoya Ito, Yamaha YZ250F
4. Toshiyasu Yamanishi, Yamaha YZ120X
5. Takahiro Nakashima, KTM300EXC
6. Gen Hashiguchi, Yamaha YZ125X
Women's class
1. Tomoyo Takami, Yamaha YZ125X
2. Harumi Ota, Beta RR2T 200
3. Akiko Matsumoto, Husqvarna TE150
Day 2
A class
1. Kenji Suzuki, Yamaha YZ250F
2. Tadashi Kugimura, Beta RR2T300
3. Yoshikazu Hosaka, GASGAS EC250
4. Tsubasa Iizuka, Sherco 250 SE-R
5. Takahiro Maehashi, KTM250EXC-F
6. Yutaro Saito, Beta RR2T 250
B class
1. Homare Watanabe, Yamaha YZ250X
2. Yusuke Nakae, Yamaha YZ250X
3. Gen Hashiguchi, Yamaha YZ125X
4. Yoshiji Agui, Sherco 250SEF-R
5. Takahiro Nakashima, KTM300EXC
6. Masanari Yamaguchi, Yamaha YZ250X
Women's class
1. Tomoyo Takami, Yamaha YZ125X
2. Akiko Matsumoto, Husqvarna TE150
3. Harumi Ota, Beta RR2T 200
Words Credit: Hisashi Hartuki | BIG TANK
Image Credit: Masanori Inagaki | off1.jp