Josep Garcia and Carlos Checa tackle Vintage Enduro
Josep Garcia and former World Superbike Champion Carlos Checa made guest appearances at the second round of the Spanish Classic TT Cup, part of a Vintage Enduro festival at Les Comes.
Like most readers of Enduro21, modern enduro is where it's at for us most of the time but who doesn't love a bit of vintage enduro as well? Red Bull Factory Racing rider Josep Garcia and 2011 World Superbike Champion Carlos Checa can count themselves among those fans after topping the timesheets in the Les Comes Vintage Enduro this past weekend.
Garcia's bike was a real gem, his mother Salome's 1990 KTM 125 which has been lovingly restored before Josep blew out the carbon deposits from inside the exhaust.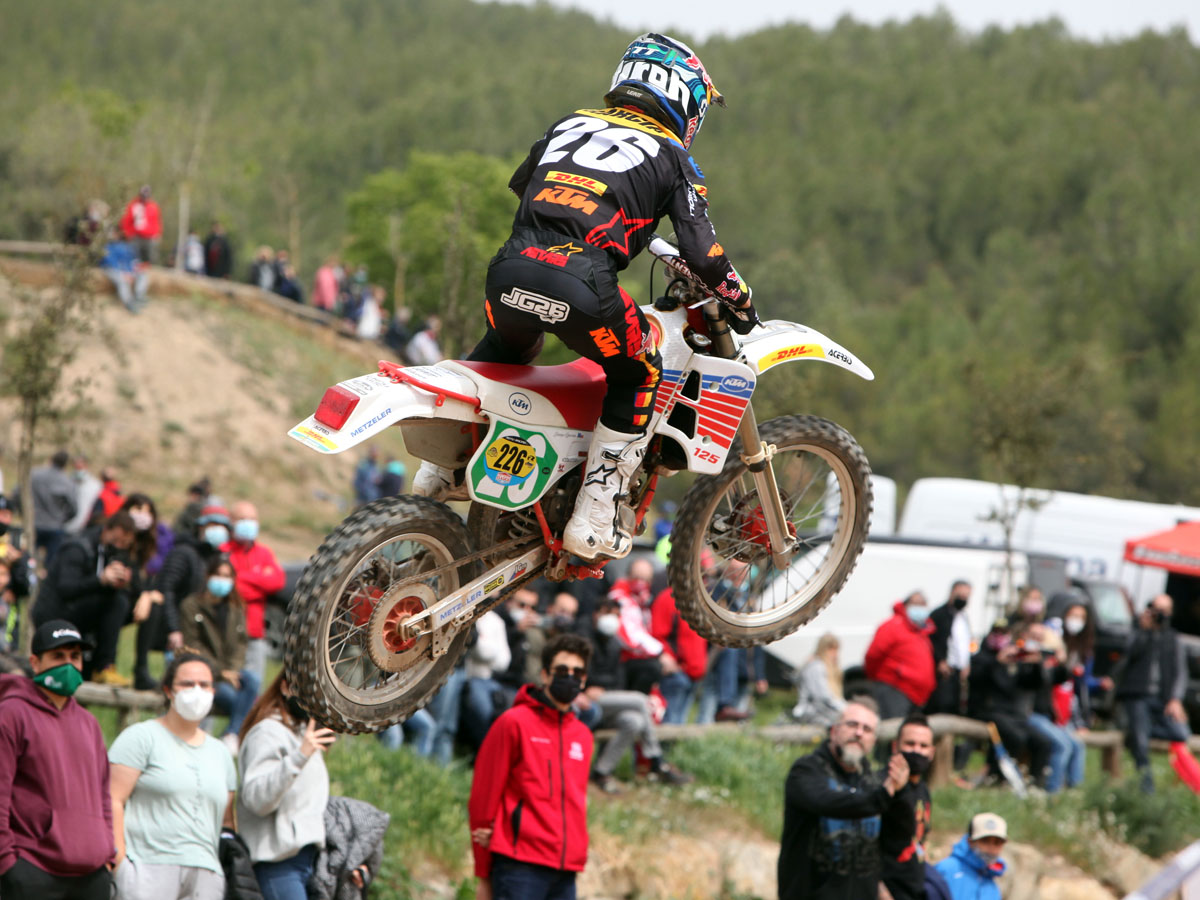 As expected, Garcia proved the fastest rider on the day but was penalised one hour for not being old enough! Rules are rules and Josep does not meet the over-35 required to participate in this contest.
Carlos Checa did meet the age requirements though at 48 and ended up winning the Open category on a Montesa (pictured below). The former WSBK champ is a fan of enduro and this event is close to his house, plus he is friends with the organisers Pep Vila from the Hardtech team. Checa has history on dirt having raced in the 2015 Sardinia Rally scoring points in the FIM Cross Country Rally World Championship.
Checa, Casas, Castey and Vila winners of the Classic TT categories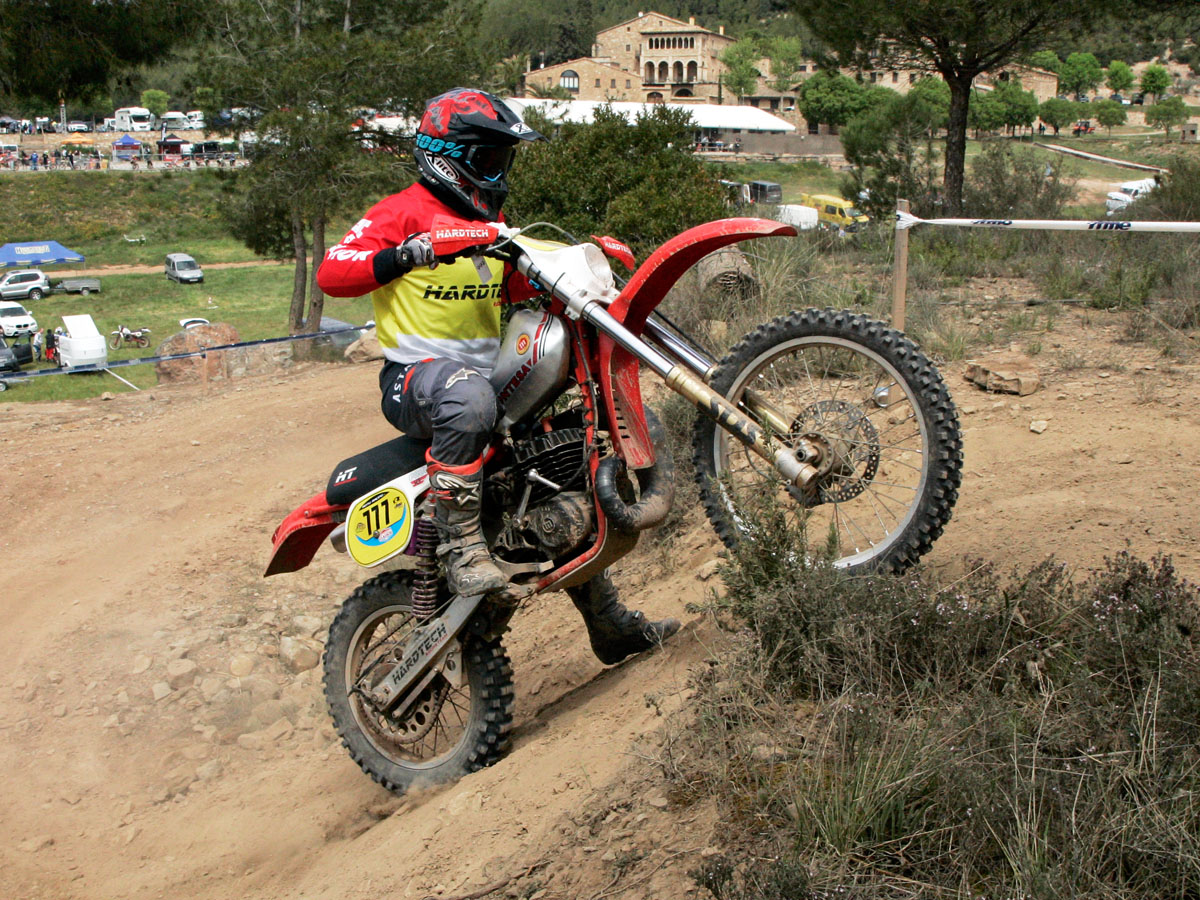 Garcia and Checa commanded the times in the Open category that, finally, had the Carlos as the winner on the podium with Gerard Pera riding his SWM and Lluis Aroux on a TM.
Jordi Casas and his Rieju won in the Enduro 89 category and David Gómez did the same with a Montesa in the Superior TT class. Xavi Castey took his Bultaco to victory in the TT 76 and the host of the test, Pep Vila, led his little Fantic to victory in TT 125 and 80 cc classes.
The new generations of Spanish enduro riders
The Spanish Cup for Children's Enduro shares the events with the classic riders and at Les Comes Aleix Saumell achieved victory in the 125s after an intense head-to-head with Yago Dominguez. Pol Guerrero climbed to the top of the podium in the 85cc category, Oriol García did the same in 65cc class – where EnduroGP rider Sergio Navarro accompanying his brother Jesus who took third place. Mireia Rabionet closed the list of winners with victory in the Female class.
Complete results:
Classic TT and Children's Enduro
Photos: Miquel Rovira & Roger Sala | Fotoesport.cat