Josep Garcia wins 2020 Spanish Enduro Championship
The fourth and last round of the 2020 Spanish Enduro Championship took place this weekend in the Barcelona town of Calders, with an impressive result for the KTM Spain riders who topped each senior category and swarmed the scratch podium with Josep Garcia topping the overall results.
Despite the mixed riding conditions which have met every round of the 2020 Spanish enduro season, at this final weekend that meant harsh and low temperatures, Josep Garcia has proved to be the fastest. The Súria rider dominated the final round from start to finish, winning eight of the nine special tests to take his third Champion of Spain scratch title and first E2 category win in the process – that makes nine Spanish titles in total for Josep since winning the Juniors in 2014.
"This last event was for a single day, near Manresa, next to home," says Garcia. "I really liked the specials, with two flat cross-tests where I crossed the line first and a very fast enduro test.
"From the beginning I felt very good and comfortable on the bike, the times up front were very tight and I really enjoyed myself, giving my best, as always. And in the end, we won E2 and Scratch. I am very happy to have won with the 350, in my first year with it. So next year we will have to defend these Scratch and E2 titles."
In E1 Sergio Navarro arrived at this last round occupying second place in the provisional classification, two points behind Kirian Mirabet on the Honda. A resounding win in the final round brings Navarro the title to add to his Enduro World Championship Youth crown this season.
Jaume Betriu dominated the E3 class all season, a season in which he was the only rider to take a scratch win away from the all-conquering Garcia. Marc Sans was also on the E3 podium at the final round which brings him the runner-up in class overall and closes an impressive 2020 for KTM Spain.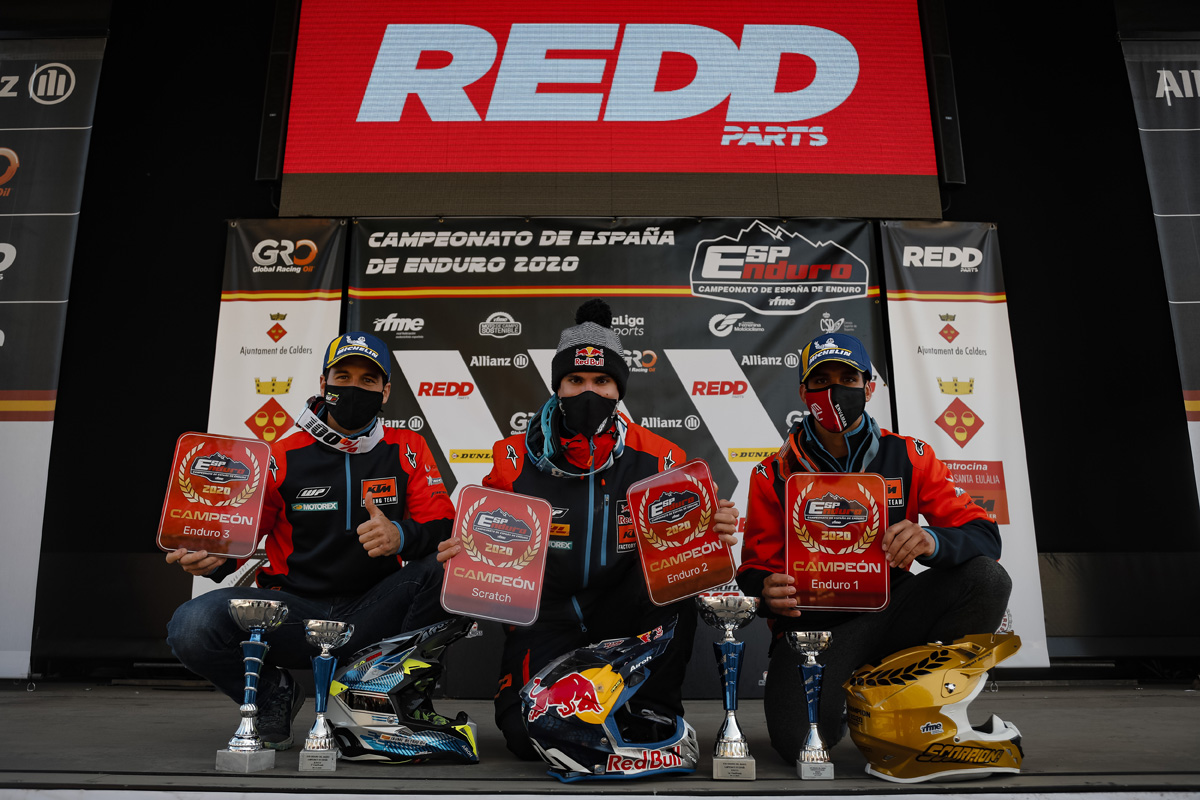 Spanish enduro Championship 2020, Scratch result:
1. Josep García (KTM)
2. Jaume Betriu (KTM)
3. Sergio Navarro (KTM)
E1 championship:
1. Sergio Navarro (KTM)
2. Kirian Mirabet (Honda)
3. Jordi Quer (Husqvarna)
E2:
1. Josep García (KTM)
2. Víctor Guerrero (Husqvarna)
3. Nicolas Kutulas (KTM)
E3:
1. Jaume Betriu (KTM)
2. Bernat Cortés (KTM)
3. Marc Sans (KTM)
Final round test times & results, E1: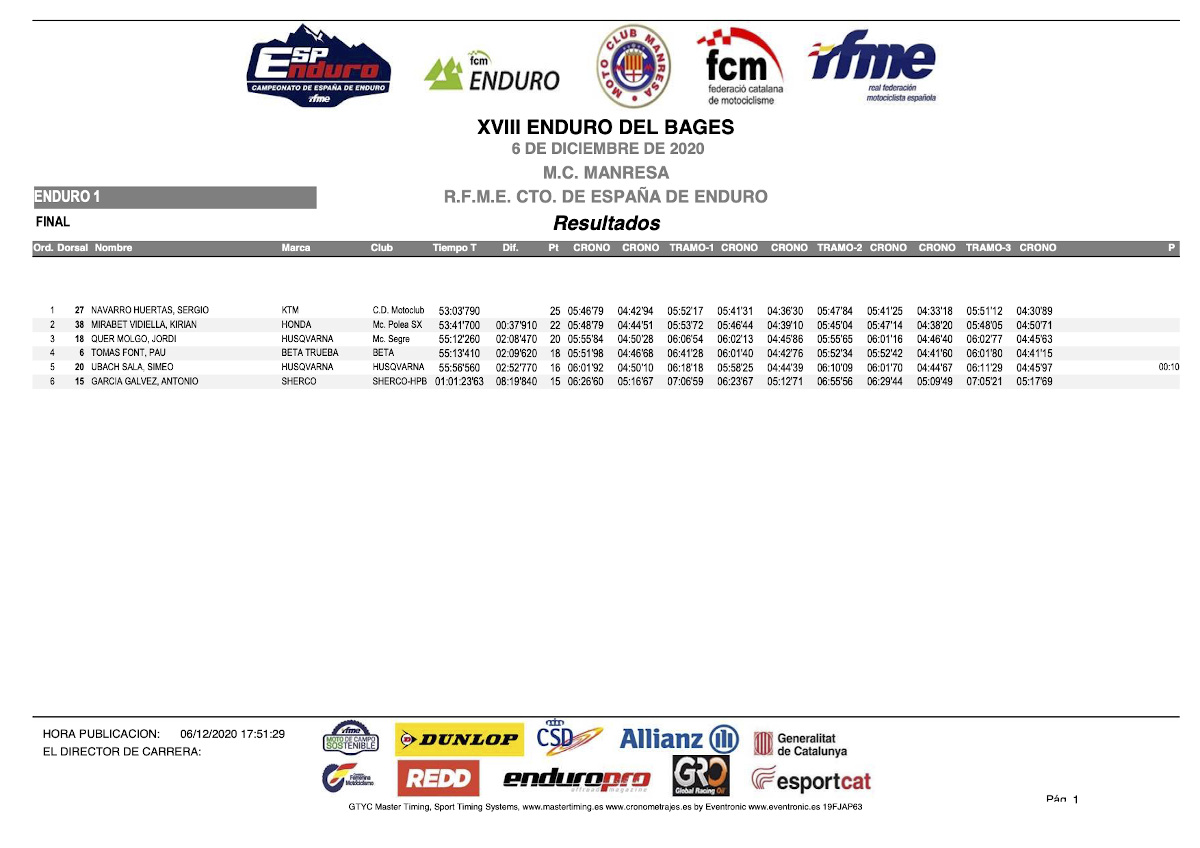 E2: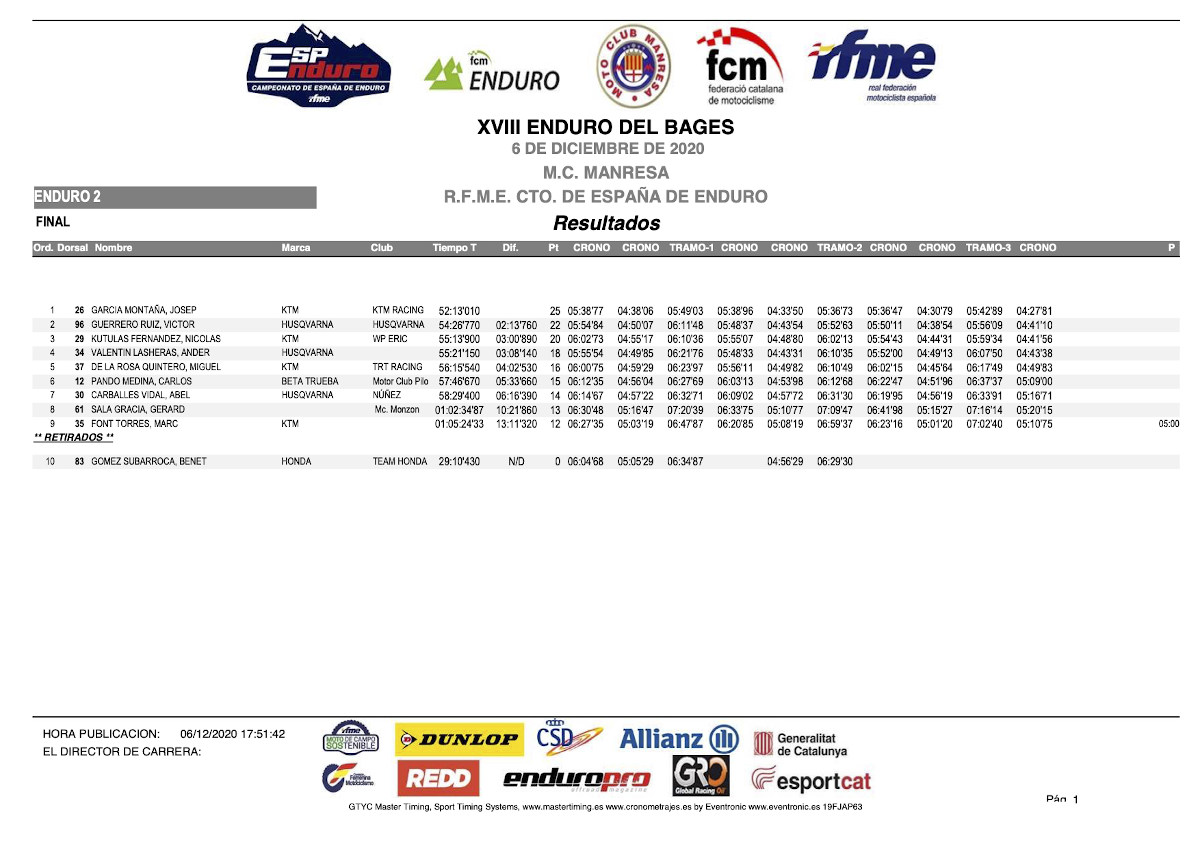 E3:
Women: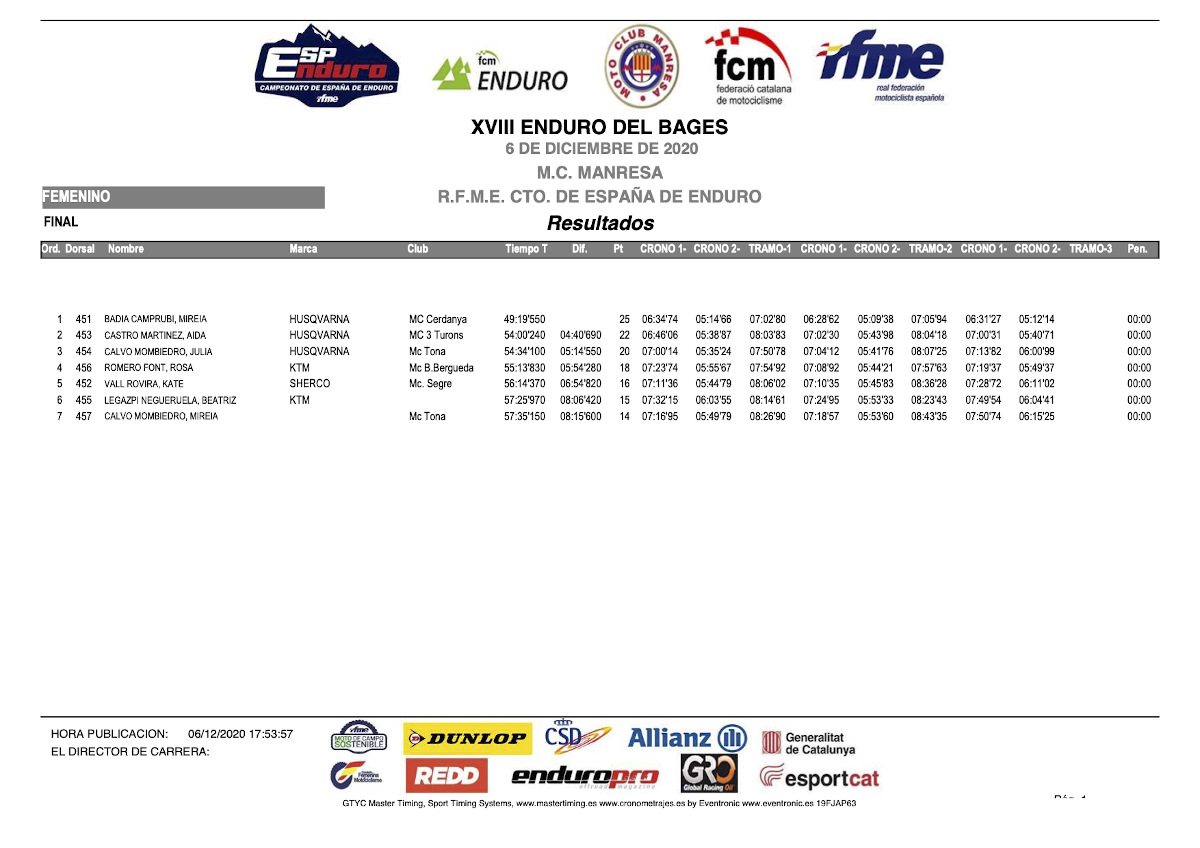 Photo Credit: Nicki Martinez