Cross-Country Rallies World Championship: Ross Branch in charge of Rally Kazakhstan Stage 1
Round one of the 2021 Cross-Country Rallies World Championship season at the Rally Kazakhstan saw Yamaha Racing's Ross Branch setting the fastest time on the first of five stages and heading home three Yamaha Racing riders inside the top five.
Branch, who also posted the fastest in yesterday's very short prologue, opened the 515 kilometre stage one today which featured 280km of timed special. Barring a few small mistakes, the Botswanan rider built up a comfortable lead to complete the stage with a two-minute gap over second-placed Matthias Walkner. The victory marks Ross' first ever stage win in the FIM Cross-Country Rallies World Championship.
"A really good first day here in Kazakhstan." Said Branch who headed home three Yamaha riders inside the top five (Adrien van Beveren and Andrew Short are fourth and fifth). "It was great to open the stage and my navigation was pretty good. A few mistakes here and there but overall it was on point. It was a pretty fast stage and the bike was on the limit for most of the day, so it was a good test and it's just great to be back racing.
"I can't wait for tomorrow. I'll open the stage again but I'm confident with my navigation, myself, and the bike, so I'm really excited to get going again."
Second place on the stage went to Red Bull KTM Racing's Matthias Walkner over two minutes down on the leader and eight minutes ahead of his World Champion teammate Sam Sunderland. "It's cool to finish the first day here in Kazakhstan with a result like this." Says Walkner. "It was really fast in the beginning and generally the navigation was quite straightforward. Over the whole day there were a few notes that were quite tricky, and you really had to pay attention to make sure you didn't make any mistakes."
One minute and a half further back on the timing sheets was Rockstar Husqvarna's newest recruit, American Skyler Howes. "I started off eighth, so I had a lot of bikes to chase down, but actually the colour of the dirt here in Kazakhstan makes it really difficult to see the tracks, so you have to stay on your navigation really well." Explained Howes. "I made a couple of really small mistakes early on – I didn't get lost, just blowing corners.
"The terrain was quite fun, even though it was open, the tracks were really twisty and with a lot of sand, you could really rail the corners, so that felt good. I had a lot of fun."
The second stage of the 2021 Rally Kazakhstan on Thursday will see riders take on a 279km special looping out to the south-east of the city of Aktau.
2021 Rally Kazakhstan – stage one results (280km):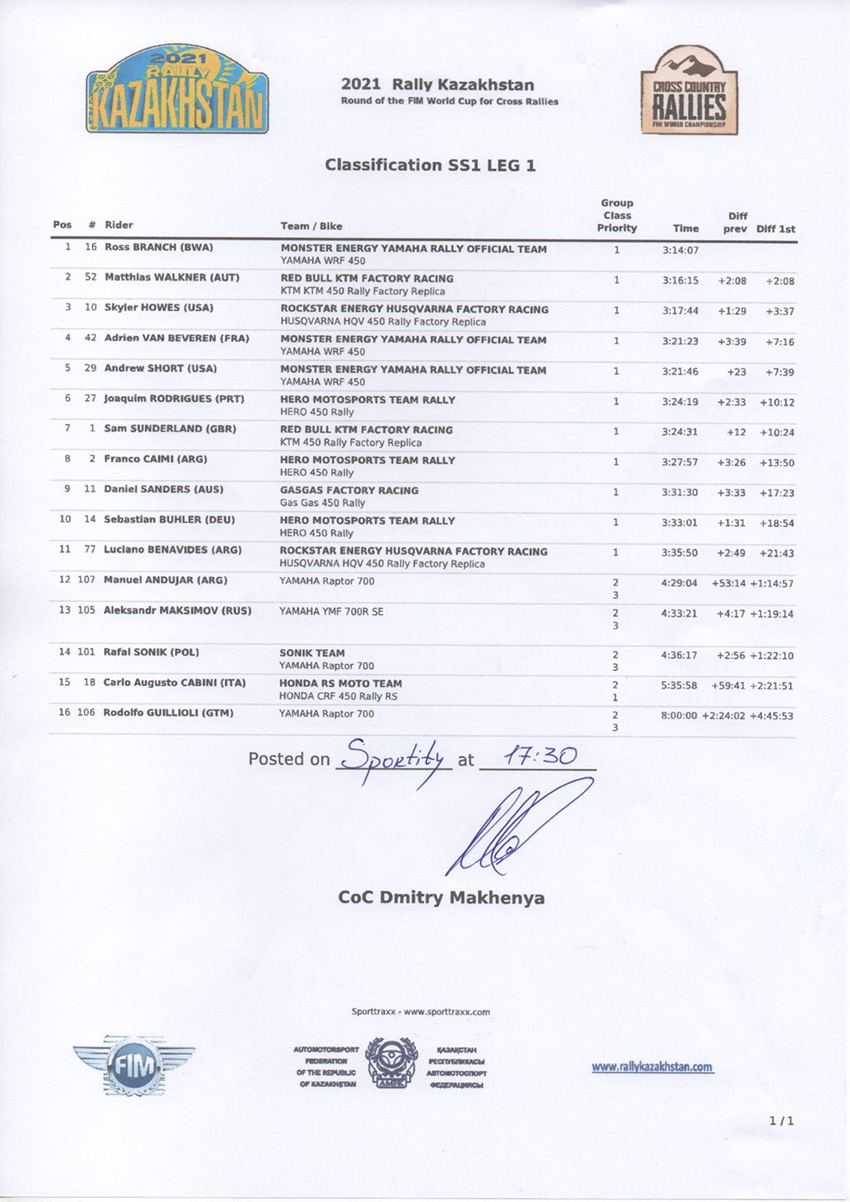 2021 Rally Kazakhstan – general classification after stage one: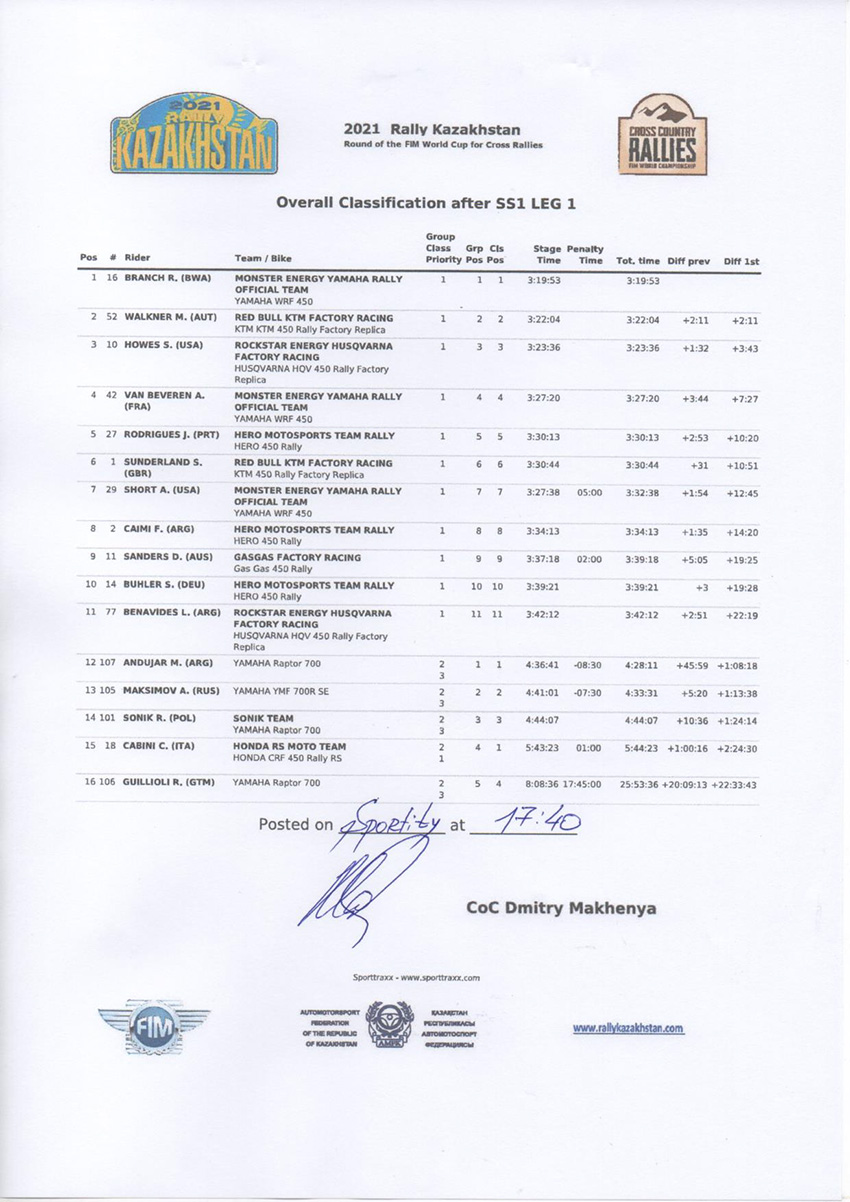 Photo Credit: Rally Zone