2021 Rally Kazakhstan: Ross Branch fastest in prologue
The 2021 Cross-Country Rallies World Championship season officially kicked off with the short prologue run at the Rally Kazakhstan with Yamaha Racing's Ross Branch setting the fastest time.
Branch posted the fastest in opening prologue which was a very short 2.2 kilometre test and took the Botswanan 1:26.6s to complete. Three seconds covered the top seven positions with Daniel Sanders second 0.4 behind.
The prologue results determine the start order for the five stage rally beginning tomorrow, Wednesday June 9.
2021 Rally Kazakhstan – prologue results (2.2km):
1. Ross Branch (BWA) Yamaha 1min 26.6sec
2. Daniel Sanders (AUS) KTM 1min 27.0sec
3. Matthias Walkner (AUT) KTM 1min 27.3sec
4. Andrew Short (USA) Yamaha 1min 28.0sec
5. Skyler Howes (USA) Husqvarna 1min 28.0sec
6. Joaquim Rodrigues (PRT) Hero 1min 28.6sec
7. Adrien van Beveren (FRA) Yamaha 1min 29.3sec
8. Sam Sunderland (ARE) KTM 1min 33.4sec
9. Franco Caimi (ARG) Hero 1min 34.0sec
10. Sebastien Bühler (DEU) Hero 1min 35.0sec
11. Luciano Benavides (ARG) Husqvarna 1min 35.5sec
12. Augusto Cabini (ITA) Honda 1min 51.4sec
Competitors tackle the first of five specials stages tomorrow through Kazakhstan's south-western deserts. After a liaison of 191.79km to the town of Senek, the first motorcycle will start at 08:00 and face 280km timed special before a liaison link of 42.86km taking entrants back to the bivouac in Aktau.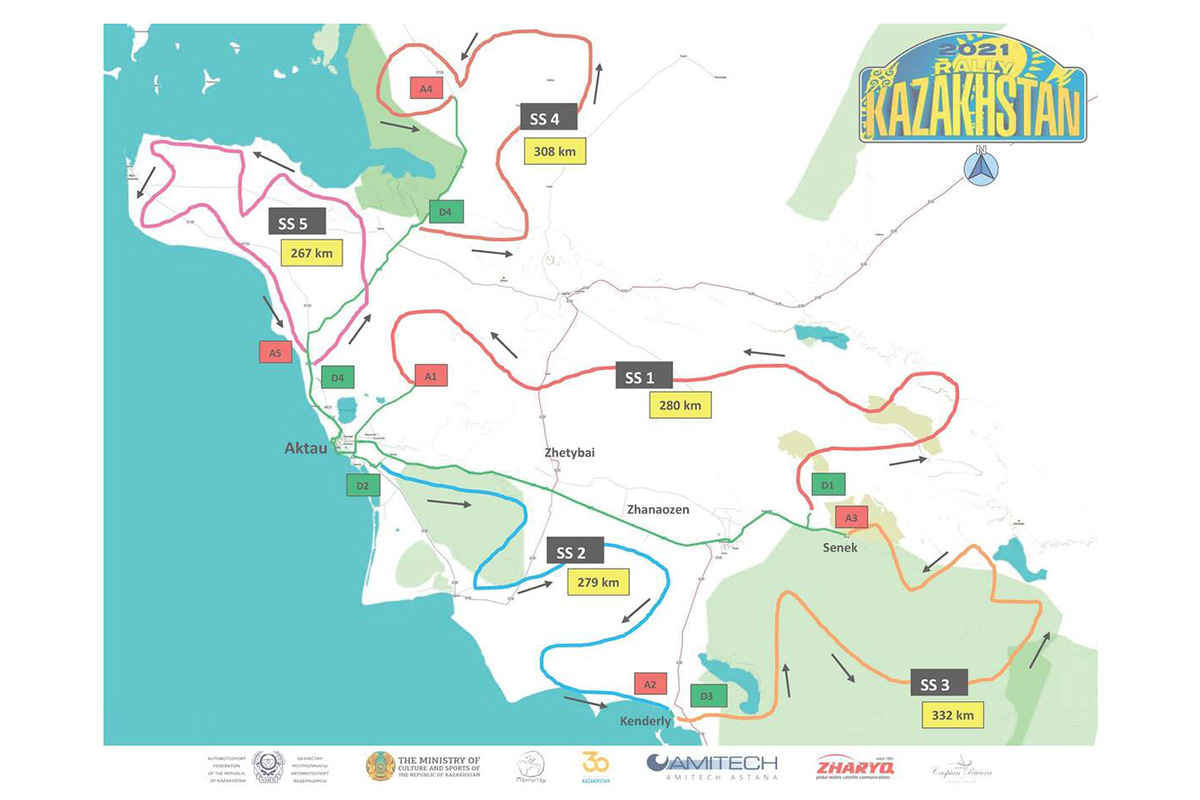 Photo Credit: Rally Zone