Ivan Cervantes to race Baja Aragon on a Triumph Tiger 900 Rally
Five-time Enduro World Champion, Ivan Cervantes will put Triumph's Tiger 900 Rally Pro to the test in the Baja Espana Aragon Rally Raid this weekend, July 22-24.
Riding in the new Trail category, Cervantes will put the specially built Tiger 900 through three days of timed stages in the Aragon region of Spain alongside 450 rally race machines. Triumph has given Ivan's Tiger a unique 'Baja Aragon' race livery: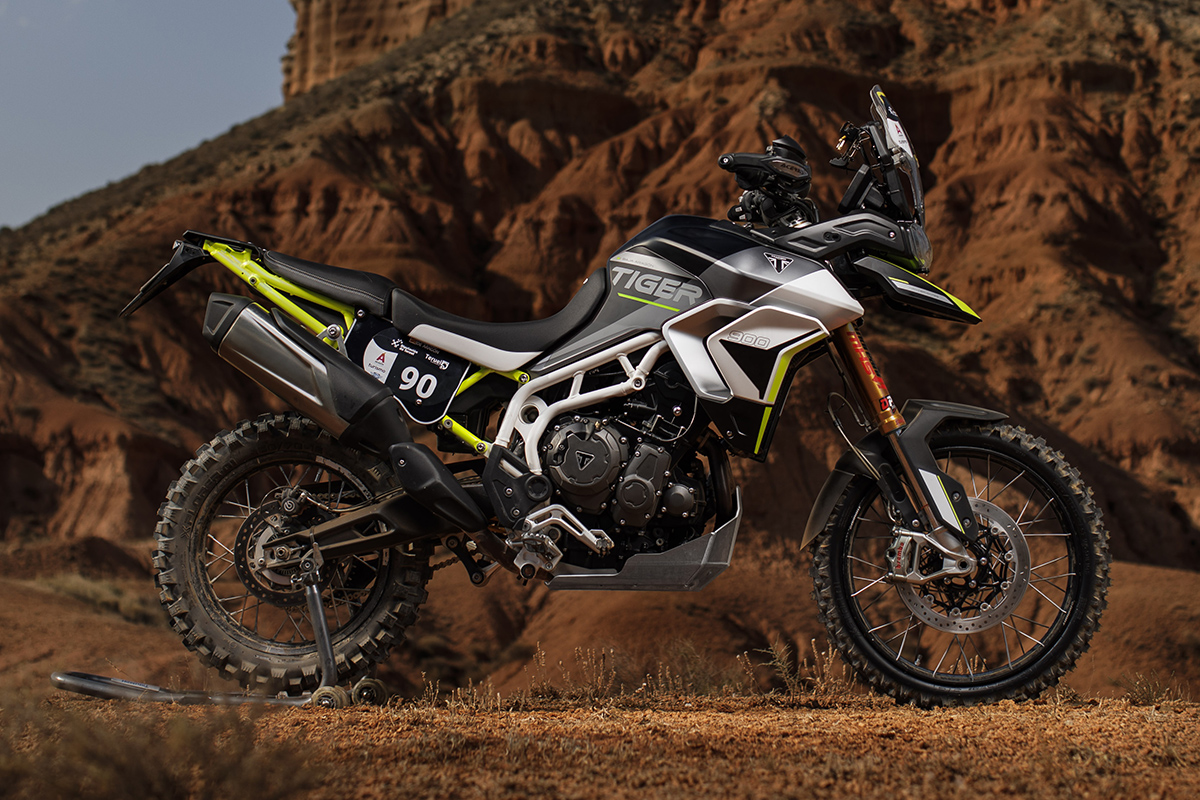 Ivan has been working with Triumph for a while and is part of the development team for the proposed enduro and motocross models believed to be in the final stages of development. He's also taken to the big bikes before, winning the Maxi-Trail class at the Bassella Race earlier this year.
Enduro21 interview Ivan about the Triumph off-road motorcycle project: Triumph Motorcycles Enduro project: "Triumph's commitment is truly serious" – Ivan Cervantes
"I am discovering a whole new world for me as a result of starting to collaborate with Triumph." Says Ivan. "After years riding in high-end enduro competition, new challenges arise for me, and when I heard about the new Trail category in the Baja I thought: let's go for it!"
The Baja Aragon entry list is headed up by Lorenzo Santolino on the factory Sherco TVS Rally team along with Rui Goncalves and a host of big rally raid event regulars. The new trial class for adventure bikes included Joan Pedrero on a Harley Davidson. Check the entry list here.
Racing at the Baja Aragon begins tonight, Friday July 22 with a Super Special Prologue stage from 17:30 local time. Follow the race and live timing: www.atodomotor.com