Results: Freeman and Oldrati share wins in Italian Championship
Results from opening two rounds of the 2020 Italian Enduro Championship this weekend as the season in Europe finally gets underway with Bradley Freeman and Thomas Oldrati sharing the overall wins across two days racing.
One thing's for sure as the 2020 season in Europe finally saw GP riders and teams fire into life this weekend at the Italian Championships in Carpineti, the rest of the year is going to be a stormer! As Bradley Freeman and Thomas Oldrati shared the overall wins across two days in the Apennine mountains, across the paddock we got our first chance to see a new dynamic of riders racing in different teams, on fresh bikes and in new classes. Crucially, it was ours and their first chance to see how fast everybody is this season...
Freeman lays down a marker
Brad Freeman was buoyant on day one in Italy after taking victory by 26 seconds ahead of his new Beta Factory Racing teammate, Steve Holcombe. It was Freeman at his best as he burst through the first timing gate to win the opening test and never let the ball drop throughout the 11 tests.
"I'm happy to be back at the races," said freeman after day one. "It's been nine months since we raced which is unbelievable really. The day wasn't the smoothest – we had some problems with the brake in the first test but the team came together really well and we got the job done. I'm happy to mark my first race with the Beta team with a win."
Though the timing sheets show the gaps were tight, day two was a different story for the reigning EnduroGP and Italian Assoluti champion who dropped to ninth overall. "I started out ok but couldn't really get comfortable all day with the bike, had a crash and was just slow." Said a deflated Brad at the day two finish, despite taking the fastest combined time across the weekend for the podium (above). "No excuses I was just slow. Yesterday was good but today was a disaster and if you want to win championships you can't have days like that."
Italian Championship round 1, Carpineti results:
Oldrati owns day two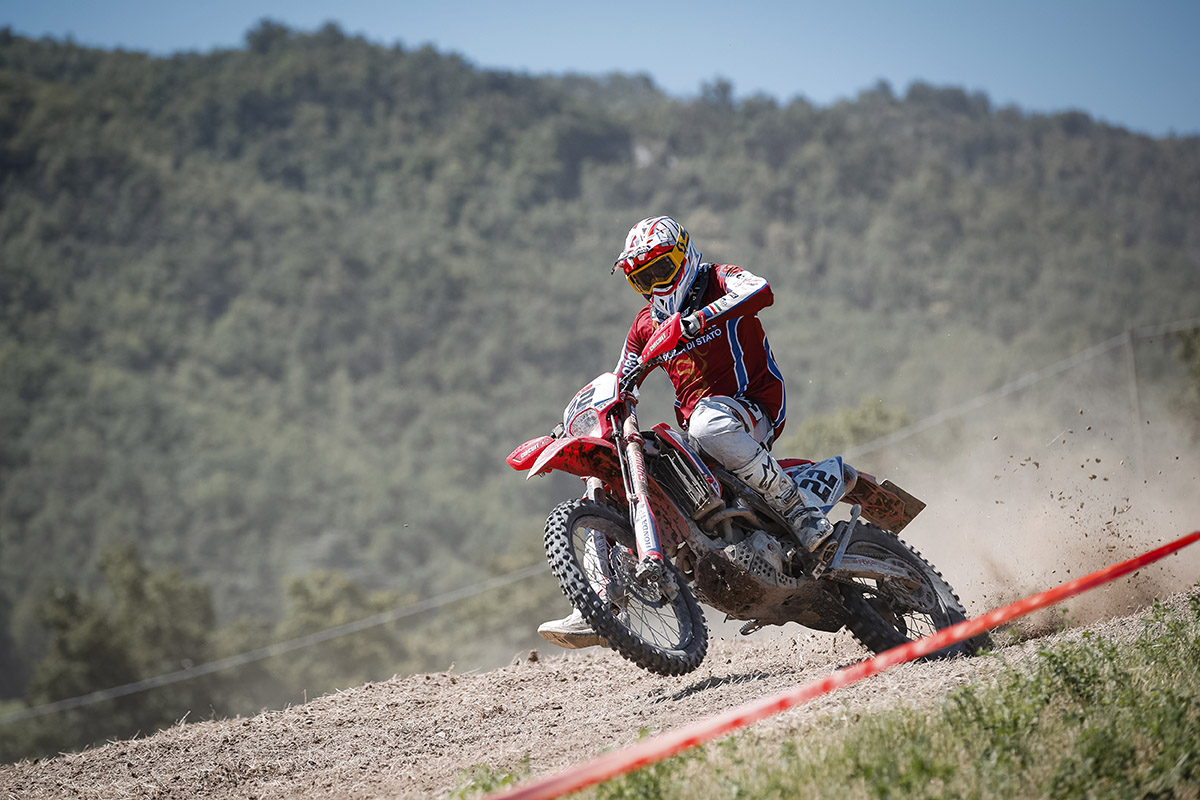 After Matteo Cavallo took an early day two lead on the factory Sherco, Steve Holcombe then led for a large chunk of the day until Thomas Oldrati stepped it up on the final lap. The RedMoto Honda rider was always there or thereabouts and seized the opportunity late on as tight overall times saw the top 10 seperated by less than 40 seconds.
No mistakes was the key explains Oldrati, "Day one was good and I was happy with my result (third overall, E1 winner) in the conditions which were better than I expected after the rain on Friday."
"I started the second day much more aggressively and rode well but I knew the times were tight and one mistake could lose you so much so I tried to stay fast but consistent." The Bergamo resident dedicated his victory to his local area and people who have been so badly affected by Covid-19, "I feel proud to win this round after such difficult times for everybody in Italy but especially my region and Bergamo."
Italian Championship round 2 (day 2), Carpineti results:
Fast four stroke debut for Holcombe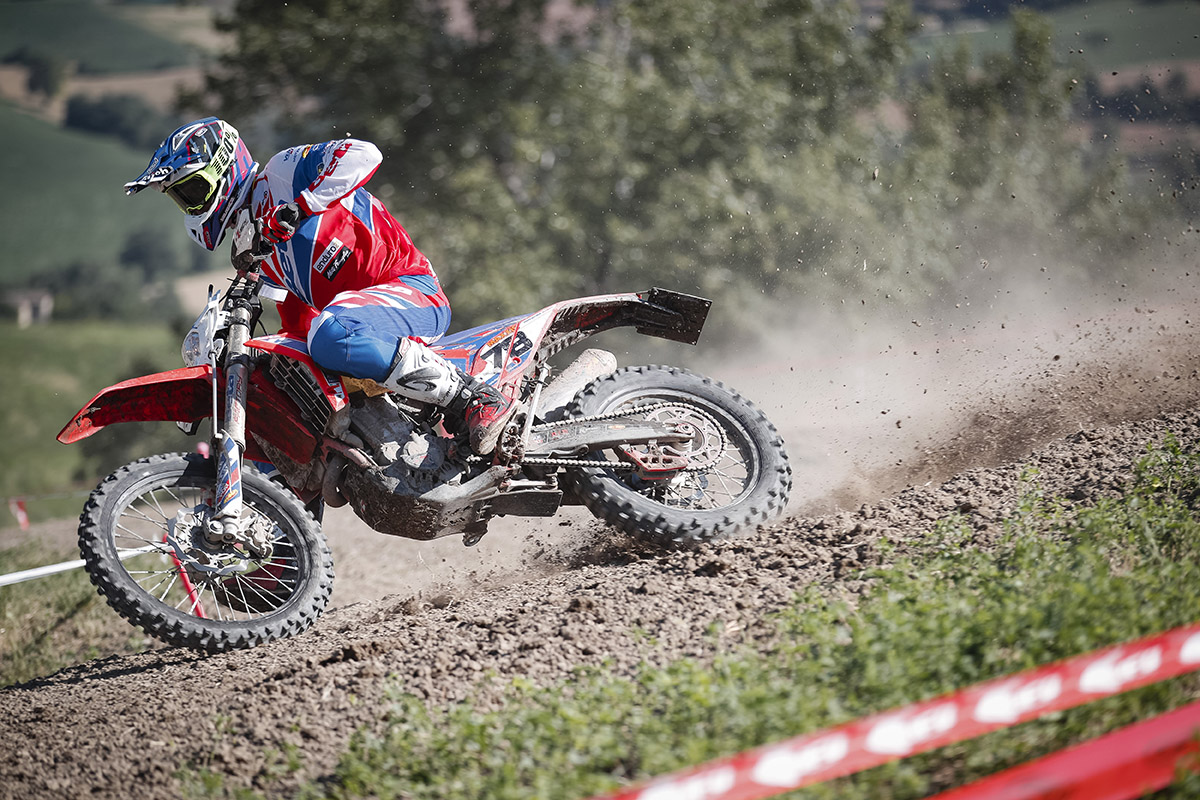 Consistency was also the key across two days for Steve Holcombe who walks away from the opening Italian Championship weekend with two second place results and the overall championship lead. It was a solid start to Holcombe's fresher year on a four stroke – the reigning Enduro 3 World Champion has switched to the Beta 350 four stroke for 2020. This was also his first race since the last round of 2019, the French GP in September which ended a tough season where he suffered from Epstein-Barr virus.
"It's good to be back racing and feeling good." Said Holcombe. "We prepared pretty well but didn't really know where we fitted in on the new bike so I'm happy to get in amongst it across both days and today to get in the lead for a while.
"I struggled a bit with consistency in some parts but I'm very happy overall with where we are at. It gives us a chance to look at where we are and keep working and develop further and get better. It's not where I want to be for the GPs yet but that's why I'm excited to work – I'm really looking forward to it."
Mixed conditions offer chances
The conditions across the two days were varied in the Apennine mountains for the opening Italiano Enduro rounds of the season. Rain fell on the Friday as riders made their final test walks before drying to hard pack by day two bringing the test times closer.
The list of riders topping the test time sheets was a varied one as a consequence, which was good to see.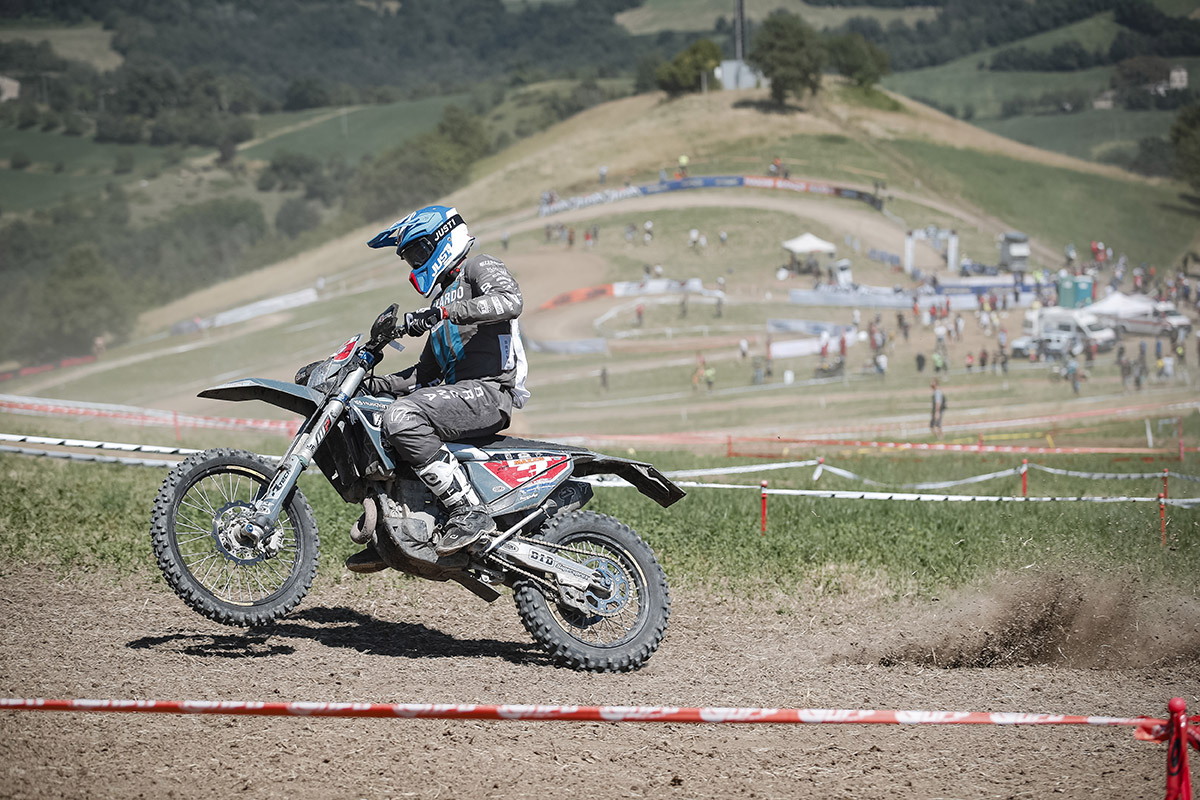 Matteo Cavallo, Joe Wootton, Davide Guarneri and Andrea Verona joined Freeman, Holcombe and Oldrati with consistent speed but Erik Willems and Manolo Morettini also popped in there showing their pace on the slicker day one Cross tests.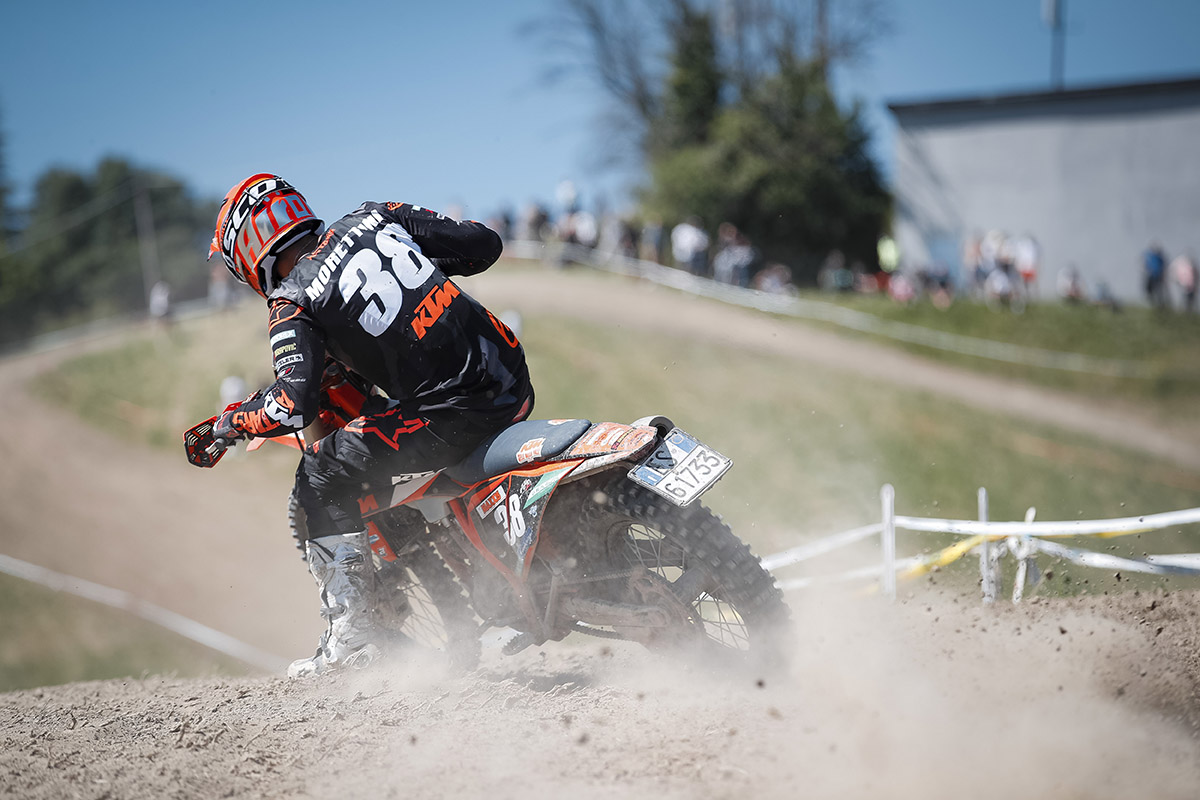 More information: ItalianoEnduro.com
Full results from both days: live.italianoenduro.com
Photo Credit: Enduro21/Andrea Belluschi