Steve Holcombe rules Hawkstone Park Fast Eddy after epic battle with Bolt and Edmondson
Steve Holcombe ruled the roost at the 2021 Fast Eddy Hawkstone Park 'festival' – the EnduroGP World Champion took victory across two days of Sprint and Cross-Country racing ahead of Billy Bolt and Jack Edmondson.
To say the bumper weekend of racing at the historic UK circuit of Hawkstone Park was a release for all who attended would be an understatement. After so many restrictions, lack of events, limited entries, little or no international riders to watch live and not least no spectators, the Fast Eddy organised late May holiday weekend at last brought back a feeling of normality – hell, the sun even came out.
The event was split into two days racing with a day one doubled-up as round three of the 2021 British Sprint Enduro Championship followed by the legendary XC event on the Sunday with kids and support races alongside.
Sprint shootout
Across four each of Enduro and Cross test it was nip and tuck as Holcombe and Bolt traded test wins.
The fastest four consistently were Steve, Billy followed by Jack Edmondson and Alex Snow also making a rare UK race appearance.
The fastest pair were never more than a second or so apart until test six when Holcombe hooked three in a row fastest times to finish just over a second ahead of Bolt who's racing CV goes up a notch with results like this.
Jack Edmondson brought his Sherco home third in the Sprint races ahead of Snow with super-fast Expert Jack Rowland setting the fifth quickest combined time.
"The Sprint went really," explained Holcombe. "I was trying but at this stage of the season, and with no real reward this weekend, I would say my level was down a little on where it would be if it was a World Championship race. But that said I was trying and it was good battle with Billy. I had a couple of moments and burnt my arse cheek which wasn't nice!"
"The Sprint races were very good for me, almost very, very good!" Commented Billy. "I was just a second behind Steve and I can't complain about that overall. It was pretty much whoever beat who in the last test and in an eight test day against Steve Holcombe that is pretty impressive and I've got to be happy with that."
Fast Eddy Hawkstone Park day 1, British Sprint Enduro Rnd3 top 20 results:

Day two: a different game to play
The second day's racing at Hawkstone dawned hot and sunny and gave riders the chance to stretch their legs at "The Original Fast Eddy Cross-Country" which loops up and around the steep-sided sand venue made famous by motocross Grand Prix races over many decades.
The rough-as-hell course presents a different type of race for the front runners like Holcombe and both Edmondson boys (Harry and Jack were competing) who are used to hard days in the saddle but not the extended XC race time.
Holcombe again won but this time it was Jack Eddie his closest challenger with Bolt salvaging third after an eventful race.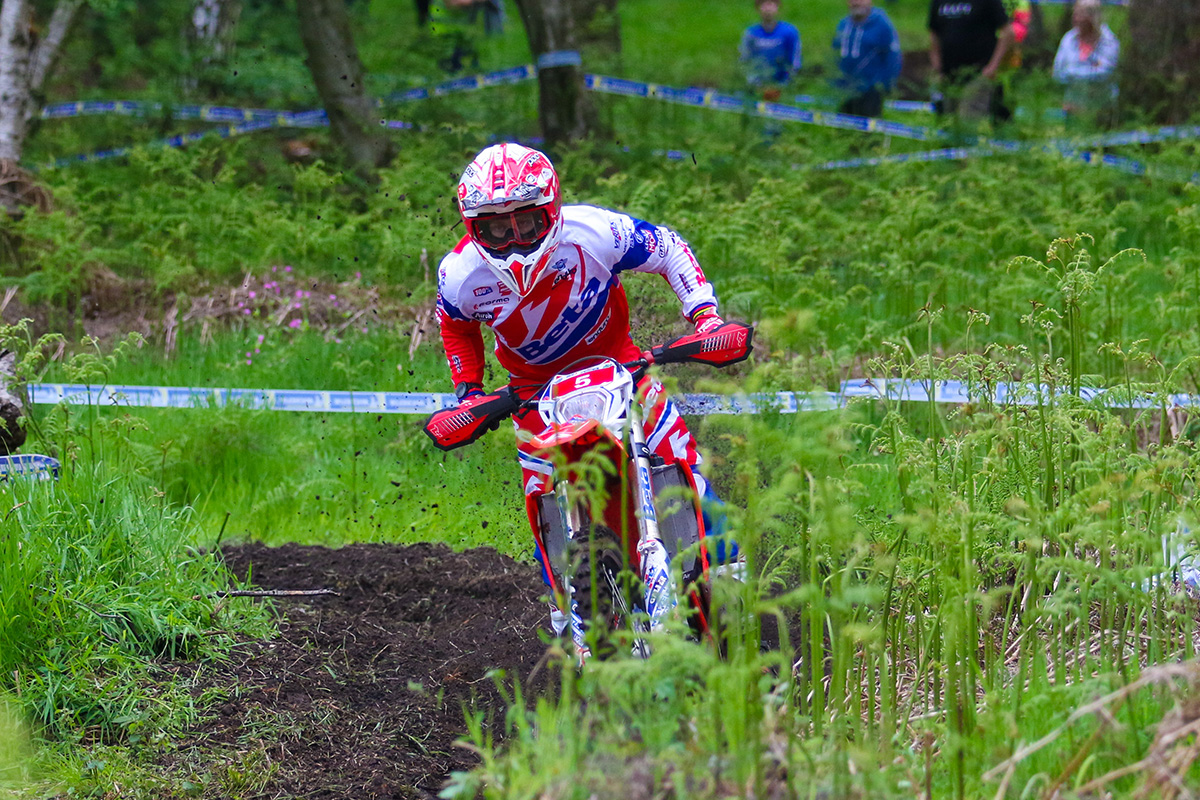 "I always really like coming here and the last time we came was in 2017 with EnduroGP." Said Holcombe. "I have some bittersweet memories of that weekend so it was nice to revisit and put that to bed so to speak.
"It is well-known for being a really difficult race. I had a few issues along the way – I got caught in a queue but the boys were good and let me have the time back. A stick locked my rear brake on and I thought the race was done as well but I rode through the two hours and tried to run my own race and control it.
"It is always good to race back on home soil, this place is special and Paul [Edmondson] put on a great event. To come up here with the camper van with my family and do what everybody else does and have a laugh in the paddock and enjoy a race is nice."
23 seconds separate first and second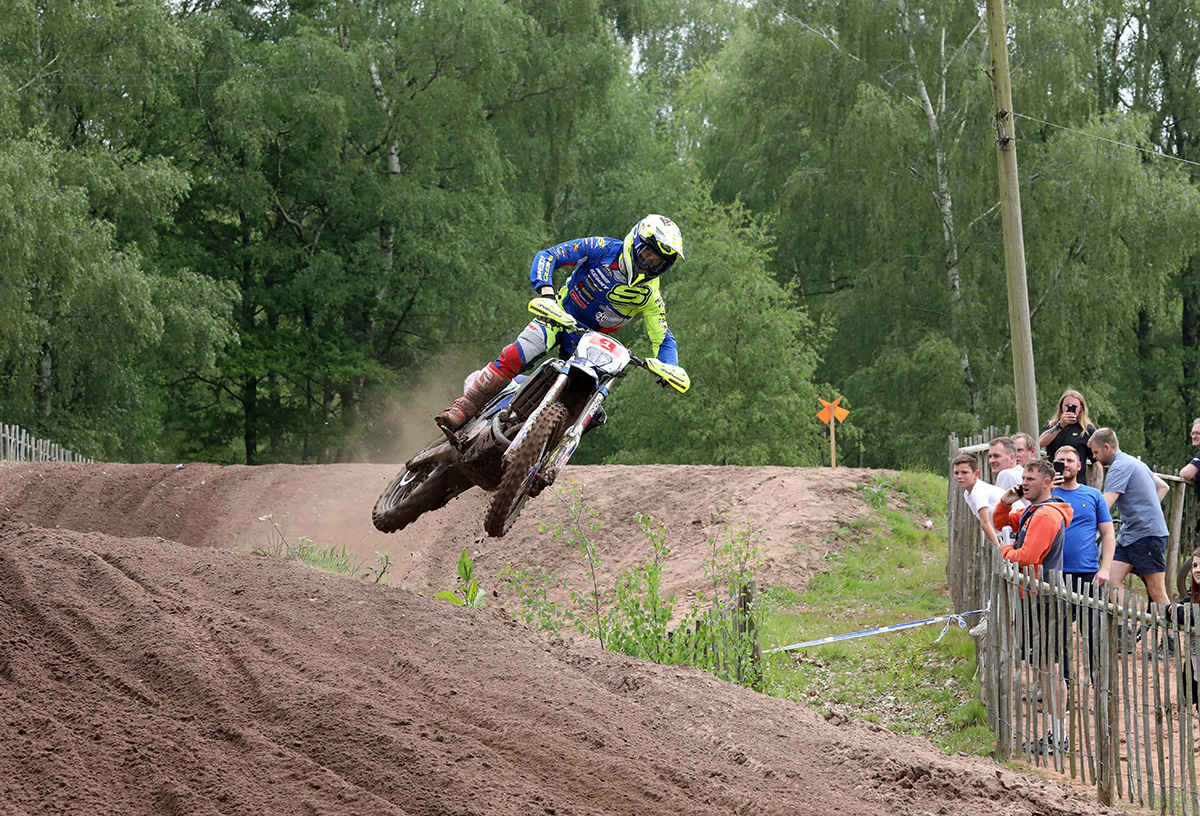 For Jack Edmondson it was a close call and he proved he is not just a tapes and timed tests specialist. "I am pleased with my result overall across the two days although day two was something different for me, my hands are shot!" Said Jack.
"I'm happy enough with the Sprint results I just didn't quite have the speed of Steve and Billy overall but I was top three in most of the tests which is good.
"On day two I was happy again with my speed across the two hours racing in this heat. I was right with Steve and always there or thereabouts all race. We pitted and then after that he was within sight but I could never close the gap and in the last couple of laps he just hooked another gear."
Although Bolt is certainly accustomed to the multi-hour race format, things were more eventful for the Hard Enduro World Championship contender. "The first two laps were a little bit of carnage from my own mistakes really. I twisted the bike up a bit, got dirt down my throttle tube so the throttle was stiff and stuff like that, it was all my own making." Billy explained.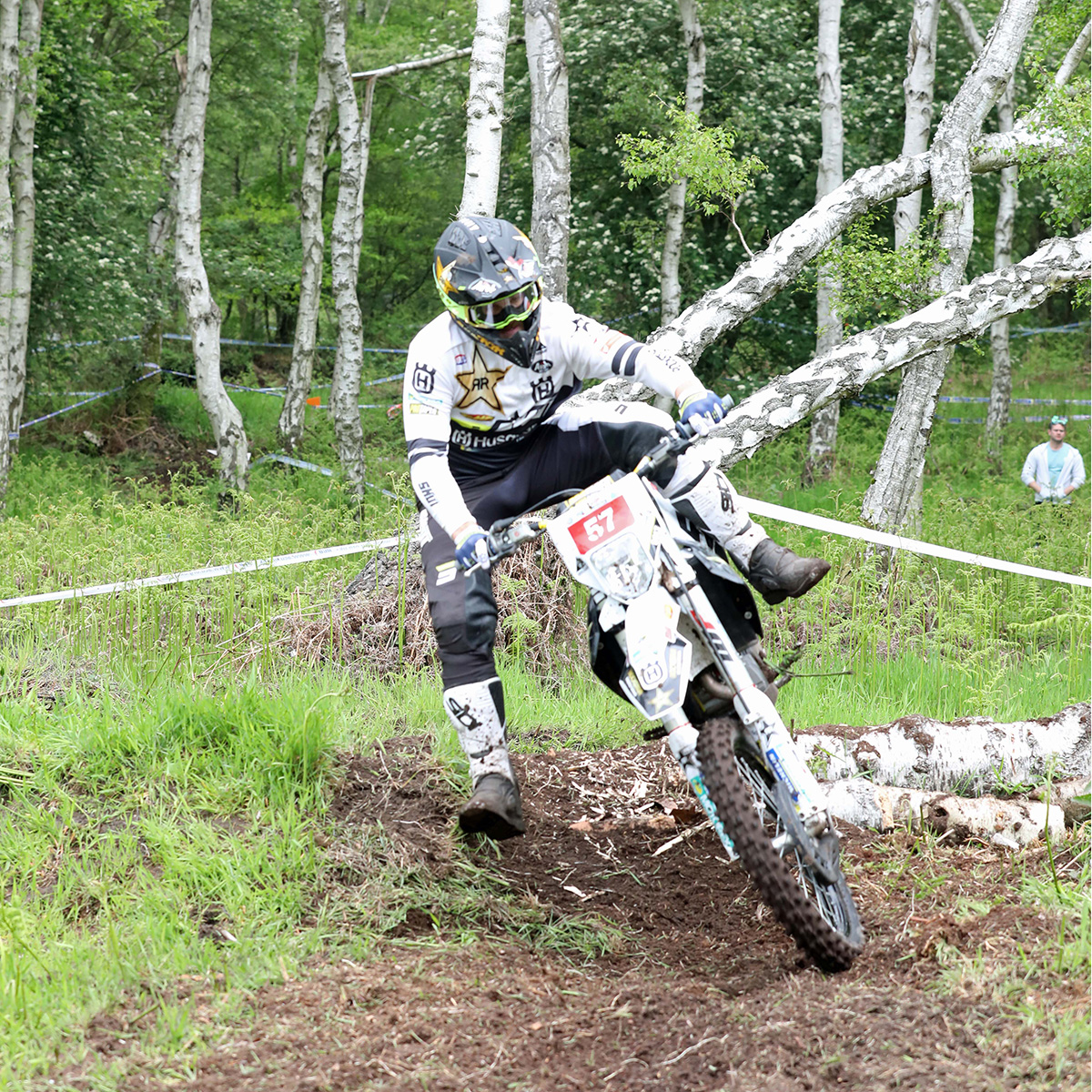 "I was getting through the traffic pretty good and pitted with Steve and then the lap after that I completely lost my back brake. I was debating whether to try and ride without it but the track is so rough and there were so many other riders which you close right into fast it was impossible with just the front. It wasn't worth the risk.
"We bled the brake and I was fourth when I went back out and managed to get back to third and get on the podium. Not the result I hoped for, I felt I could have challenged the two fast boys over the longer race distance but it was a nice weekend. The sun was shining, the fans have been allowed back in and it was two good days of racing so I'm happy."
Original Hawkstone Park Fast Eddy top 30 results: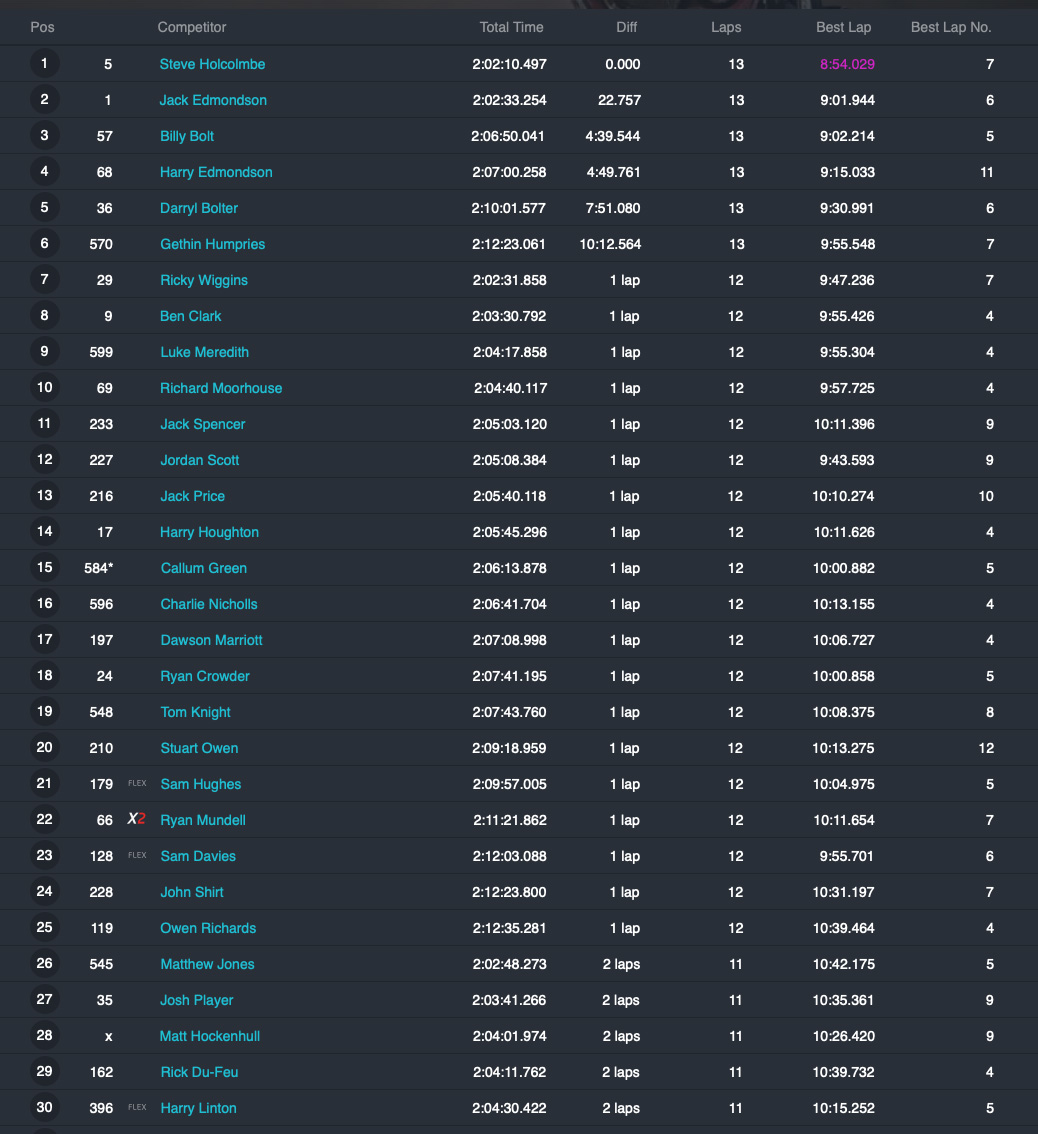 Photo Credit: Phil Hodges + Tilde Tighe