2022 SuperEnduro World Championship: results from a wild Rnd 2 in Budapest
Results from round two of the 2022 SuperEnduro World Championship in Budapest, Hungary where an intense track created plenty of drama but Billy Bolt remains in charge on the podium ahead of Blazusiak and Walker.
SuperEnduro GP of Hungary, round two in a nutshell:
Just nine prestige class riders lined up for 2022 SuperEnduro round two and they were met by a fiercely tight and dry track. A 40 seconds lap was intense and it proved a recipe for arm pump with one matrix, rock garden, concrete block or tree-based trials section after another.
The evening kicked off with the top seven from qualifying shooting hot laps and it was Billy Bolt who took his second Superpole result and another three points in the process.
The feature races began with a scrappy heat one which was initially red flagged when Taddy Blazusiak and Jonny Walker locked bikes – burning Jonny's leg in the process.
On the restart Taddy was the early leader before Bolt took over. Most riders complained of arm pump and Billy was not alone in making mistakes which allowed Taddy through for his first moto win of the season. Bolt was second ahead of Walker who in turn won a scrap for third with Colton Haaker and Cody Webb.
Race two didn't let up with the madness and Webb initially lead after the dust settled on the reverse grid start but as Bolt took the lead, Cody crashed and got his leg tangled dramatically in Billy's back wheel.
Jonny Walker of old then appeared and turned it into a three-rider fight with Taddy. With Bolt keeping mistakes to a minimum he took the flag first with Taddy just getting the better of Walker third.
Race three was almost (almost!) a calmer one but Taddy did his best to liven it up with a first turn crash and then a classic crowd-pleasing comeback through the field.
Bolt was out front and in charge again though and kept things relaxed ahead of another scrap for the podium behind between Haaker, Walker and eventually Blazusiak. Haaker finally made it a Husky one-two and Walker fought off the Polish onslaught for third.
The overall podium was Bolt, Blazusiak and Walker with Billy now a clear points leader.
Dominik Olszowy picked right back up where he left the Junior World Championship class at round one with a dominant set of victories. Taddy's Polish protégé was streets ahead of the field almost lapping everyone in heat one but Suff Sella stole some of the limelight by becoming the first Israeli rider in SuperEnduro history to win a race but he was later penalised 10 seconds, allowing Olszowy another perfect result.
Sonny Goggia was again in charge of the European class taking comfortable wins in both the Budapest races ahead of Aurelien Adesso with local boy Roland Liske keeping the Hungarian fans happy in third overall.
2022 SuperEnduro round 2 results – Prestige class
Heat 1: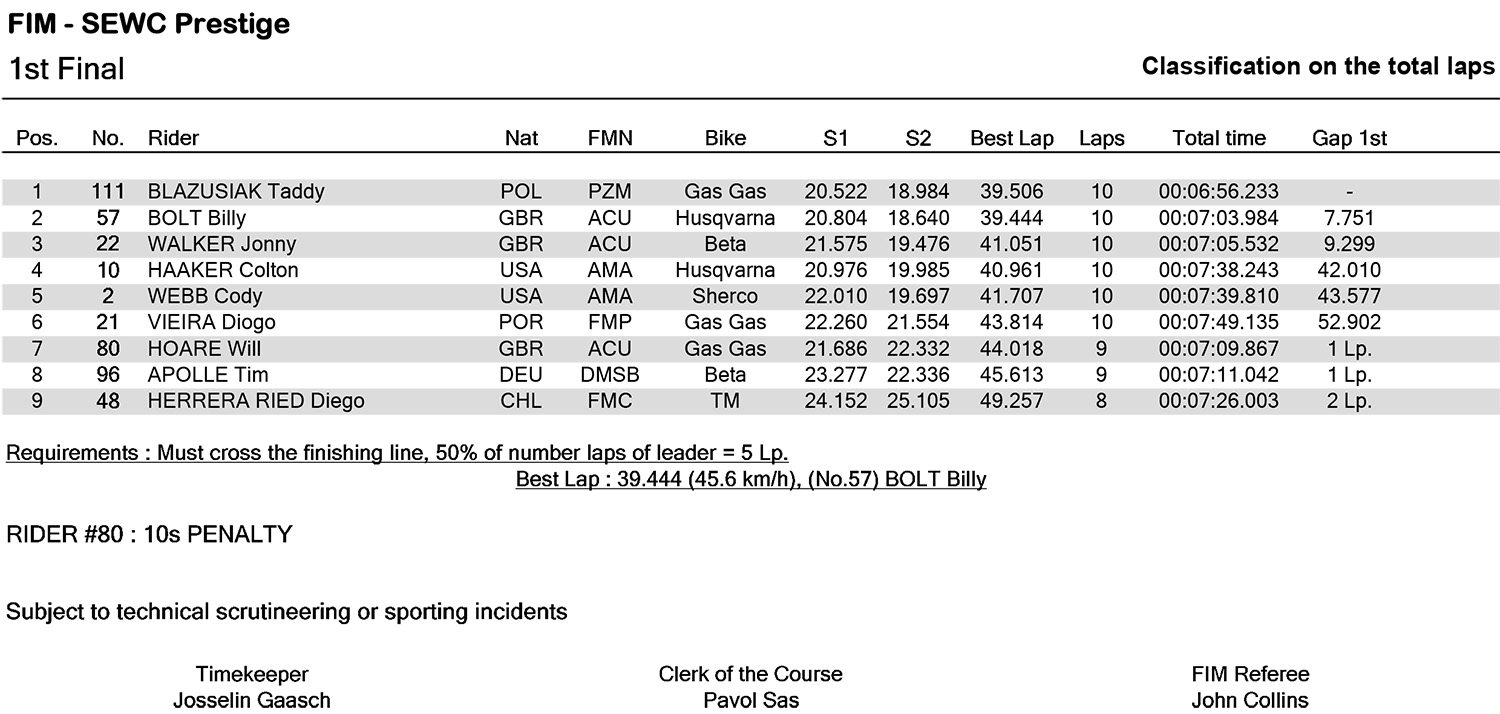 Heat 2: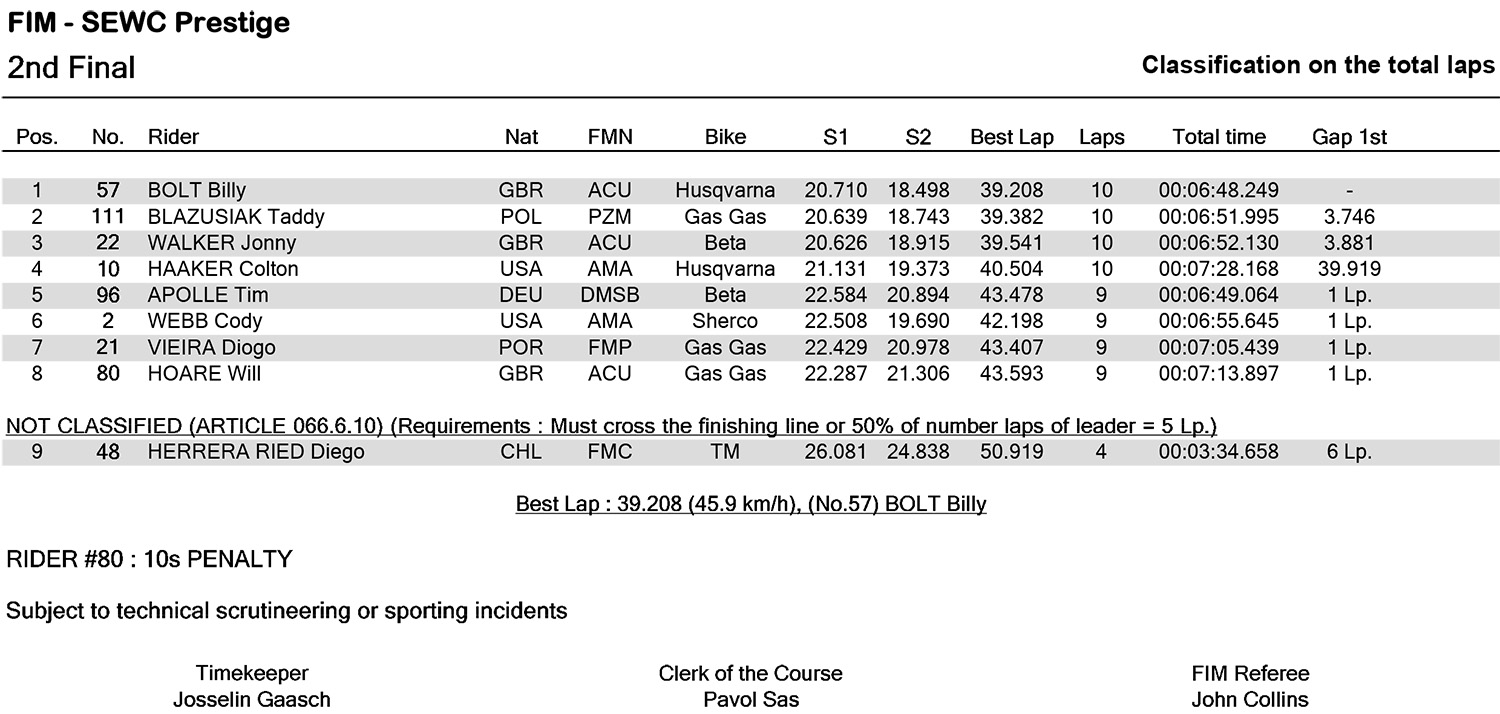 Heat 3: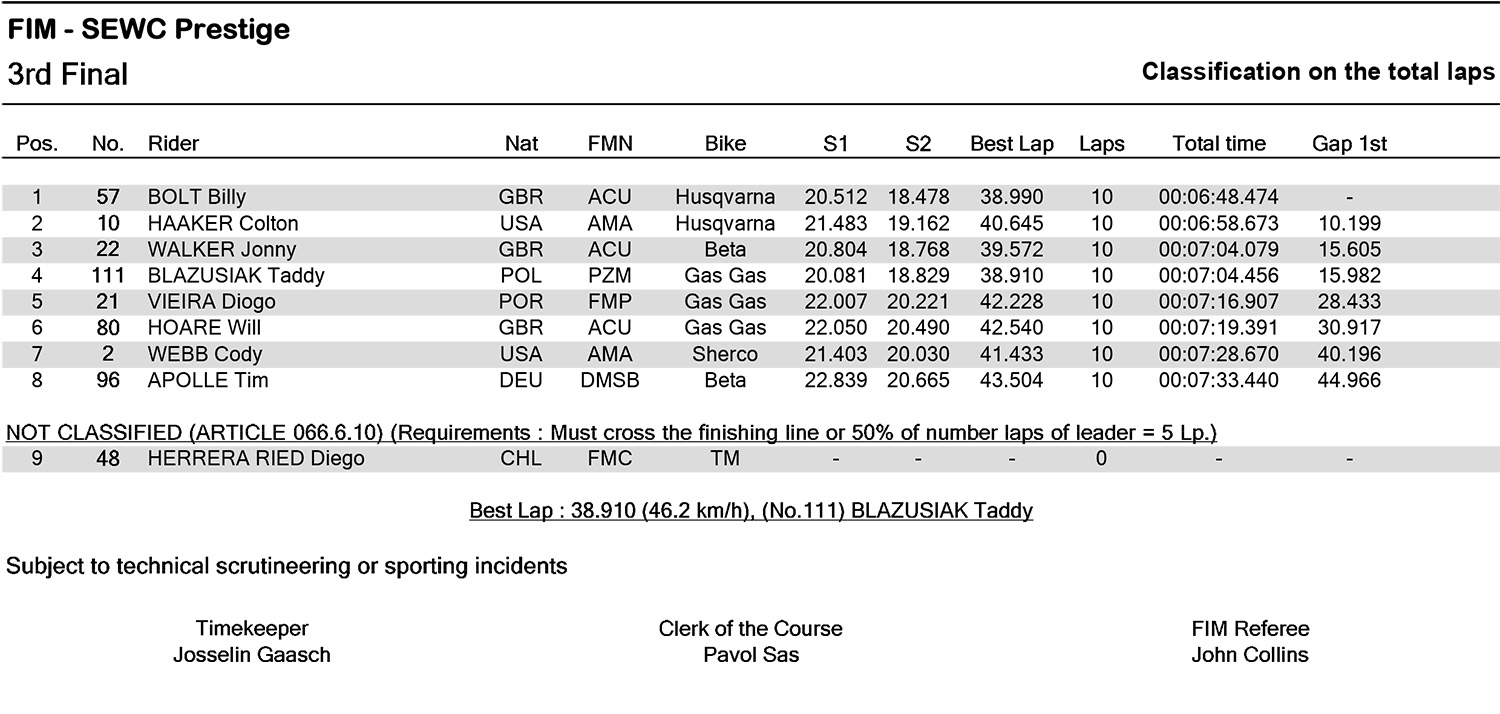 Overall result: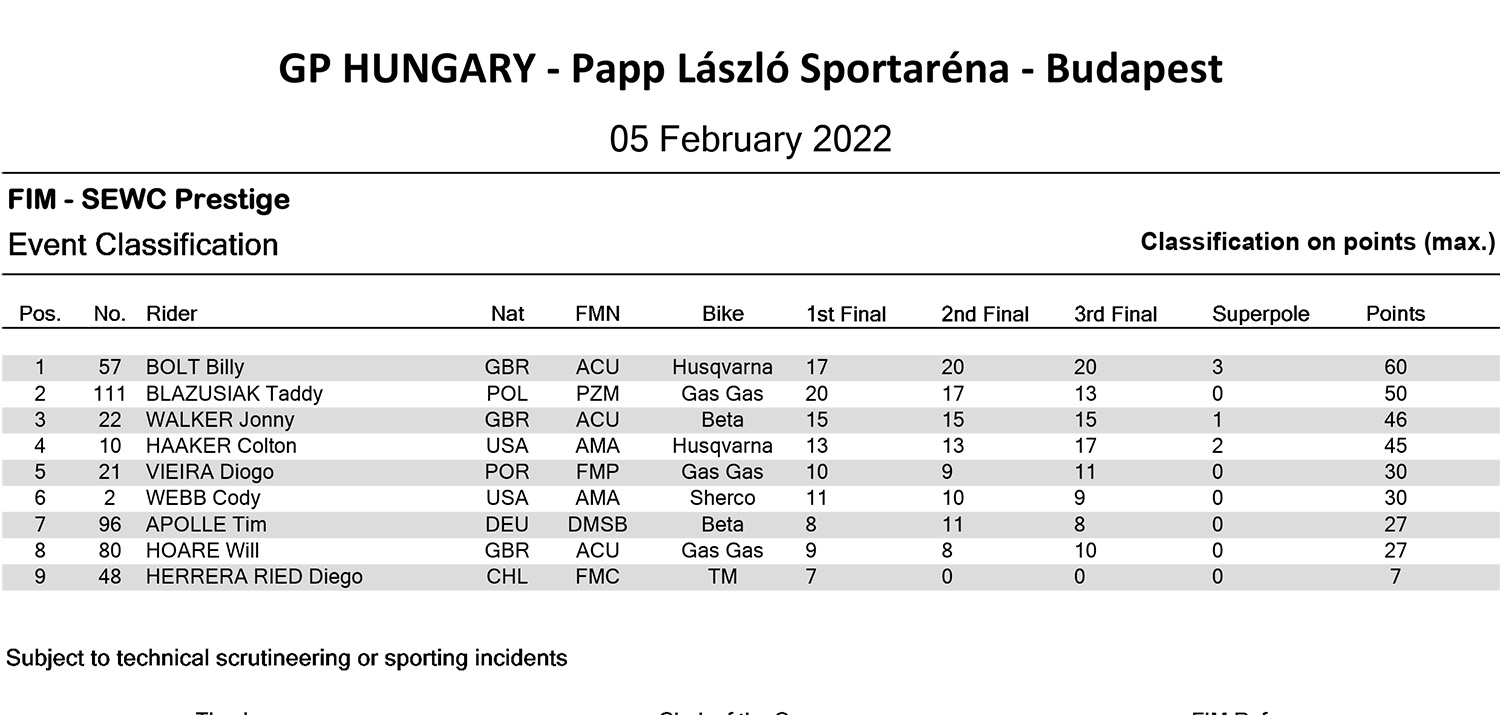 Superpole result: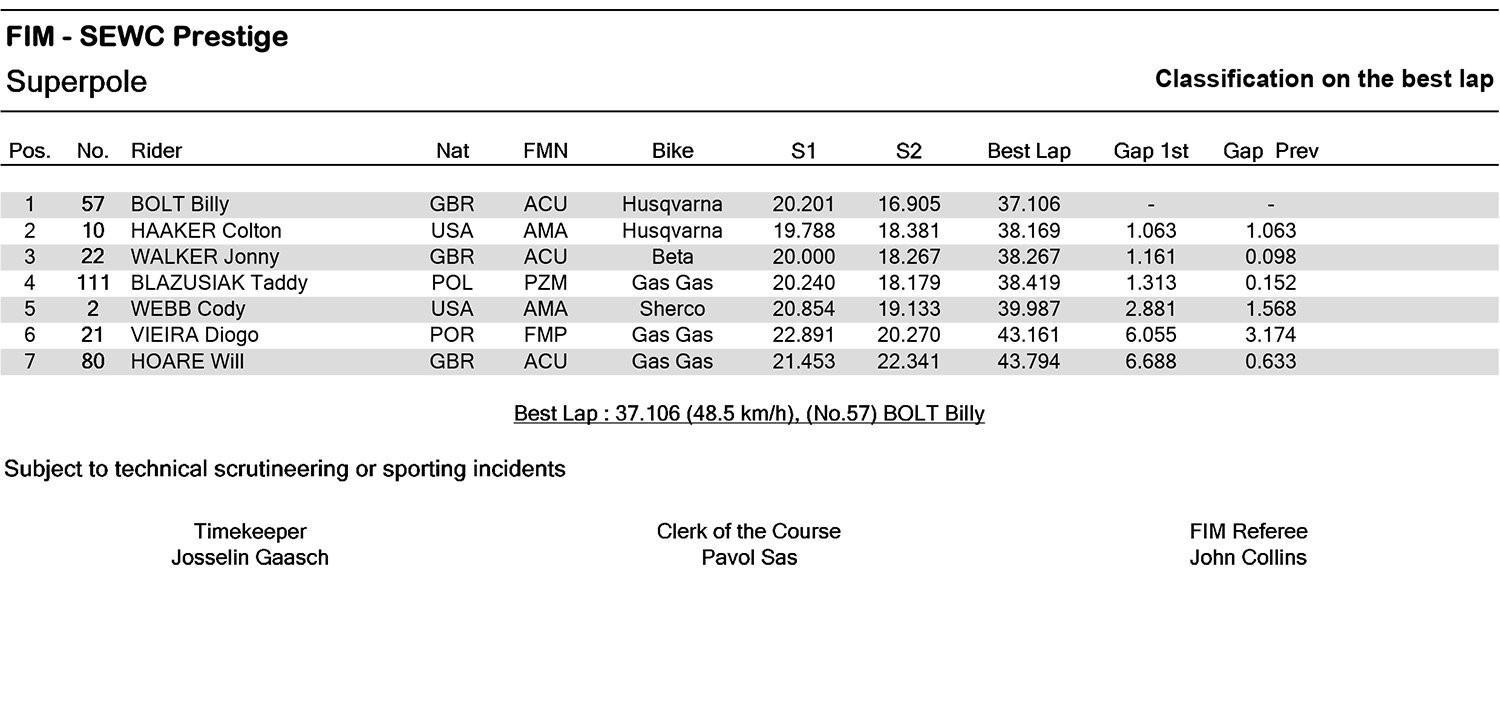 Junior class
Heat 1: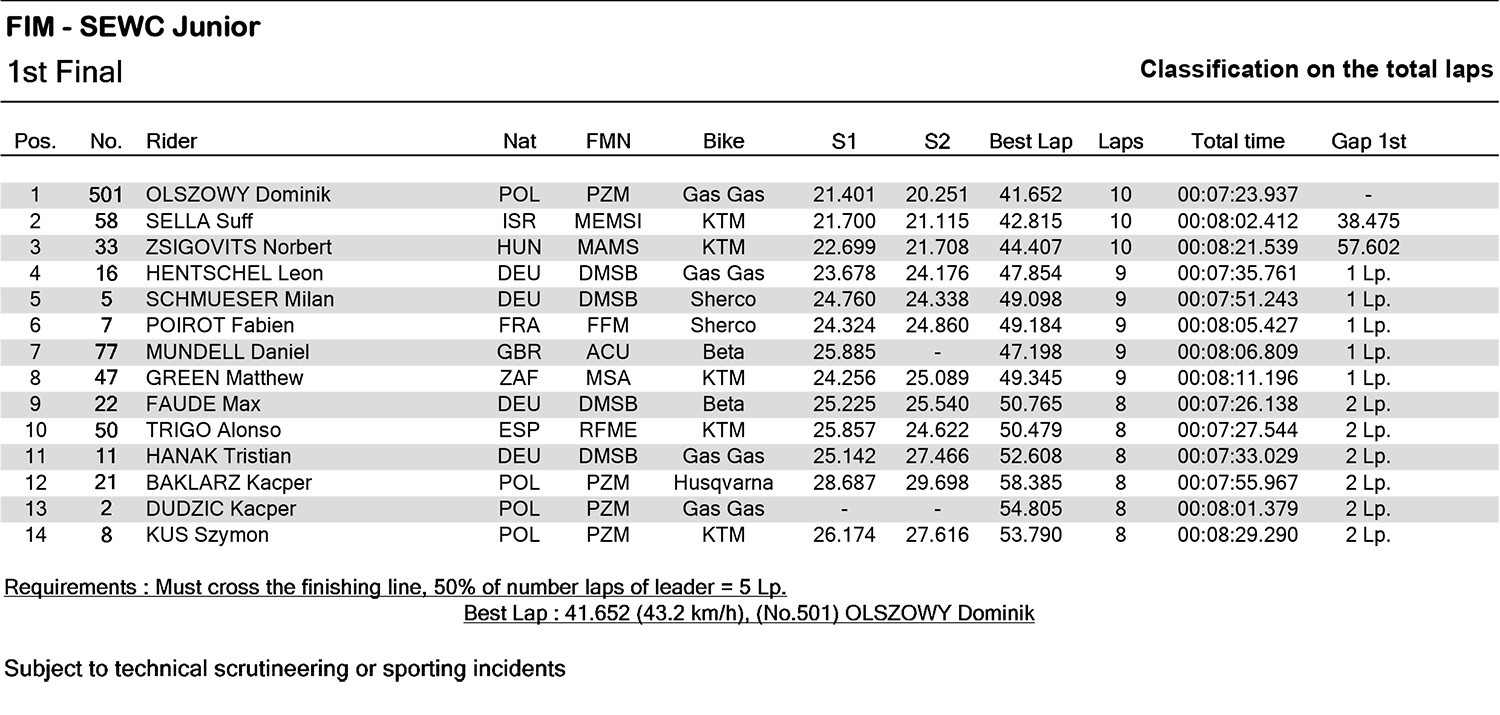 Heat 2: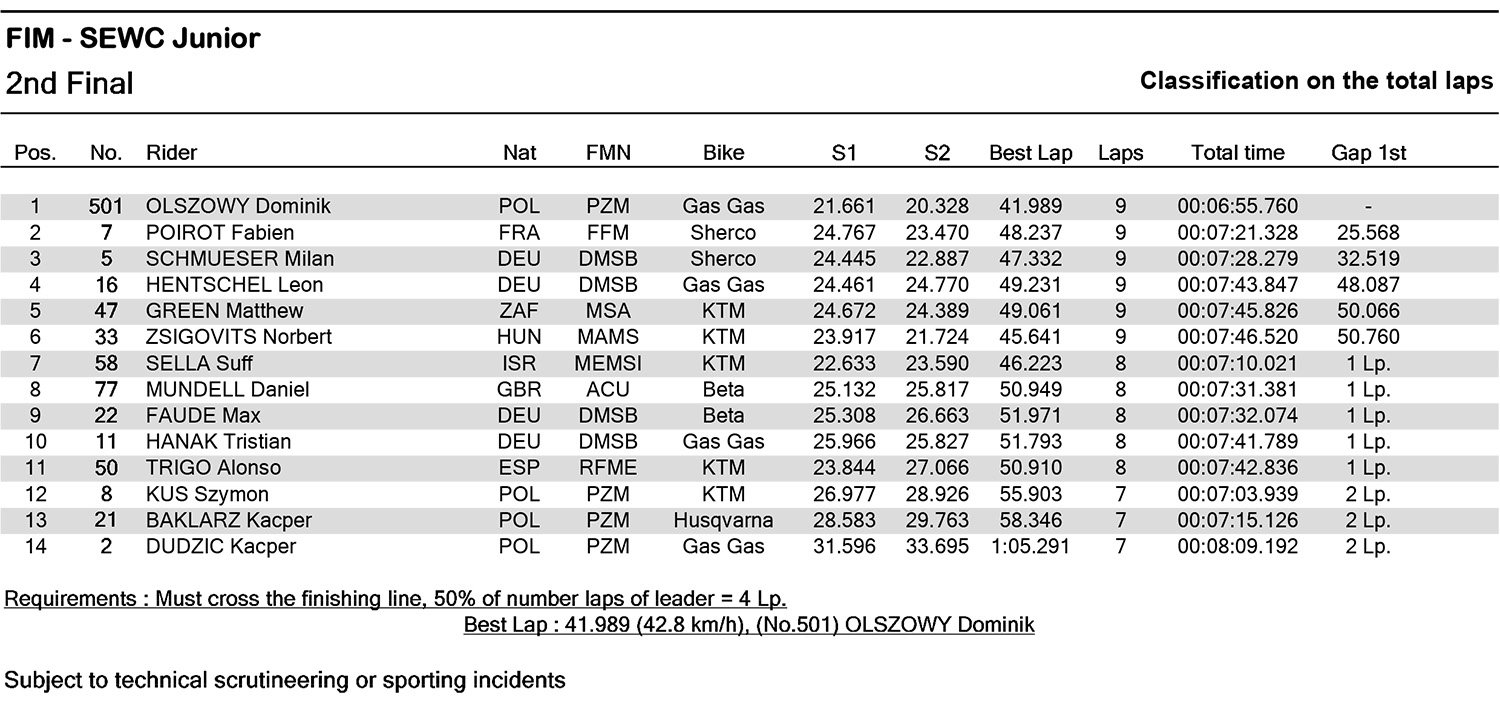 Heat 3: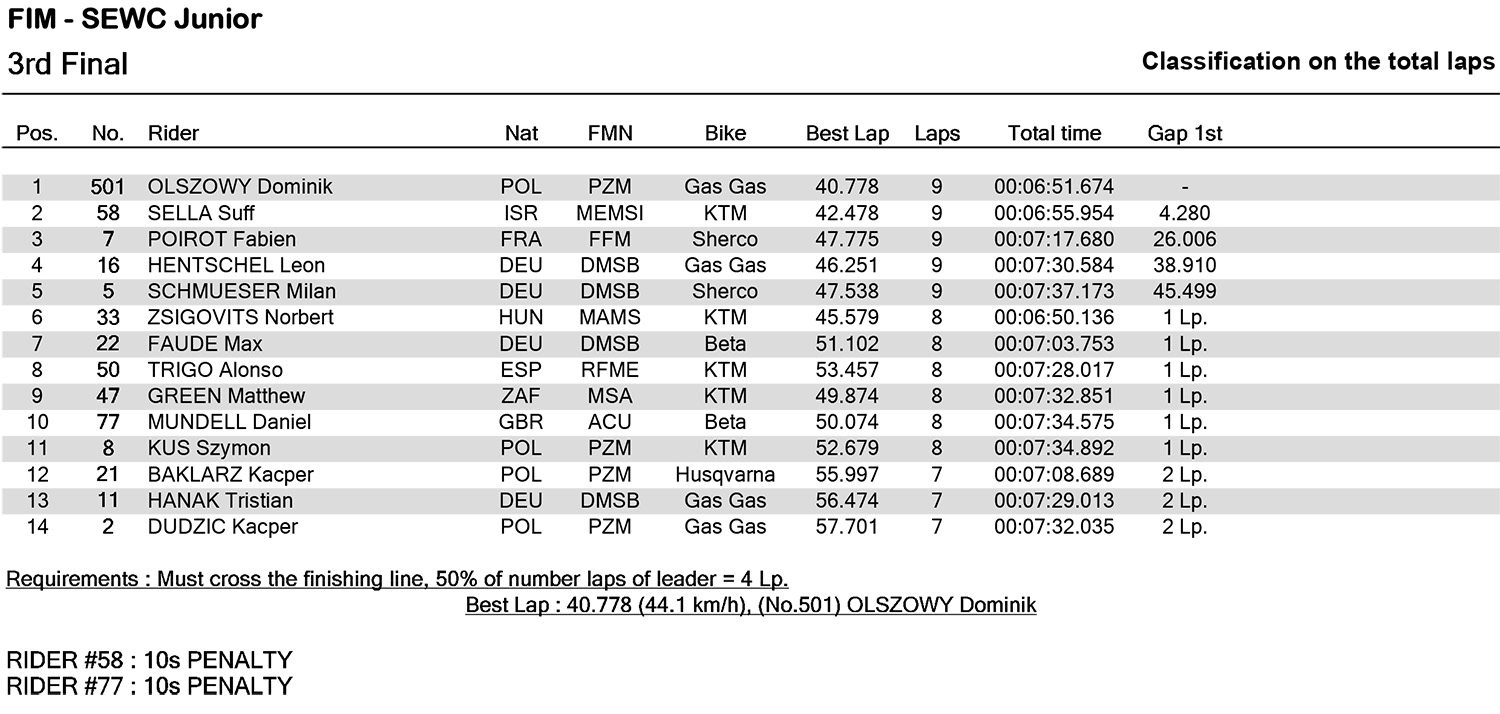 Overall: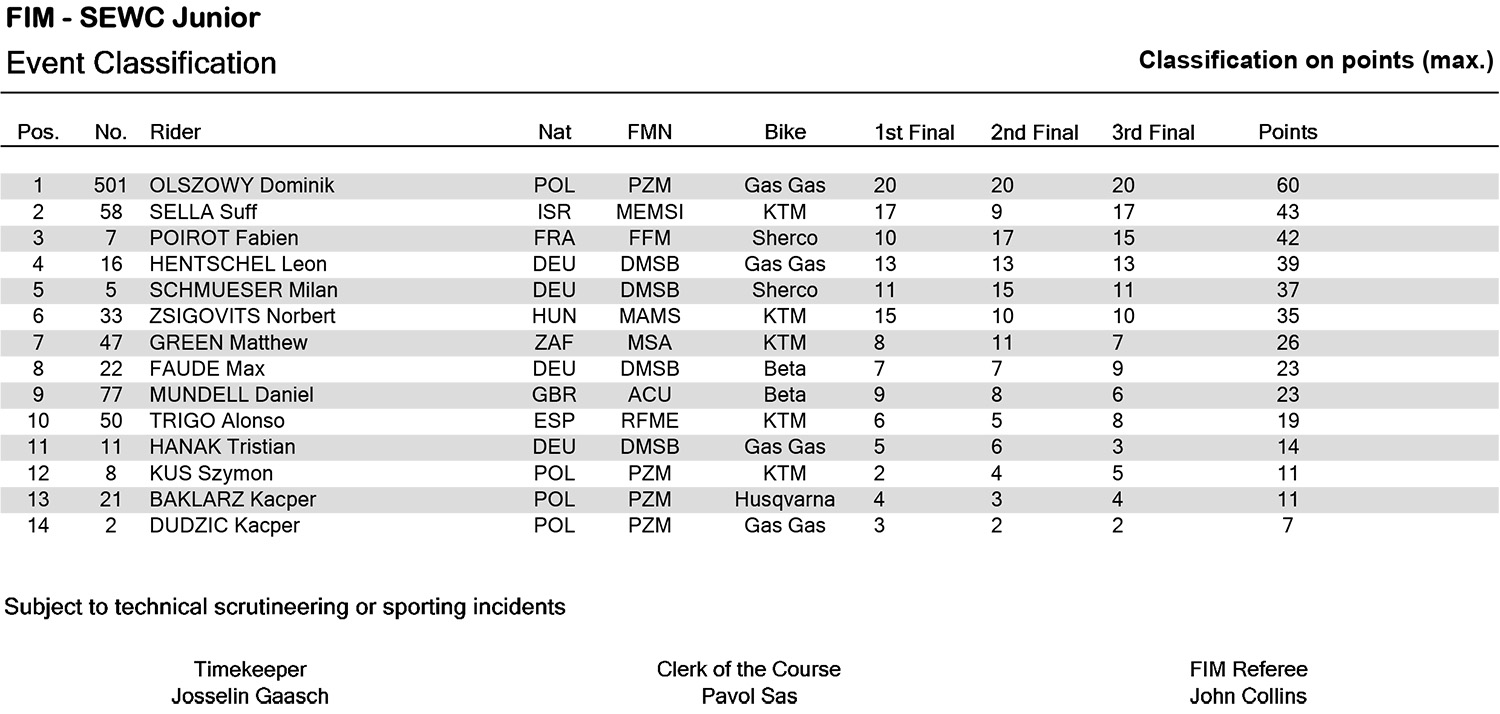 European class overall: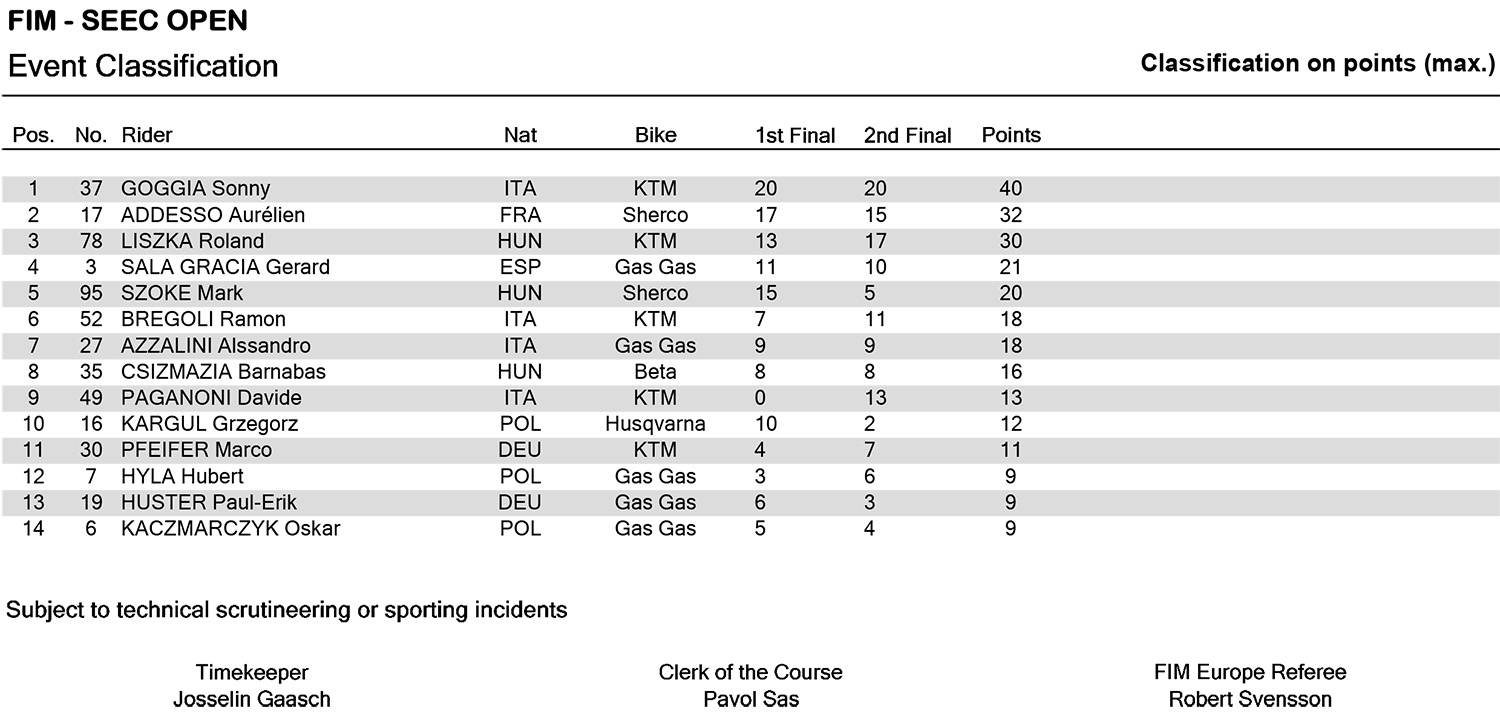 Photo Credit: Future7Media | Andrea Belluschi