2022 SuperEnduro is back in Budapest – Rnd2 this weekend
Who can match Billy Bolt? It's a tough question for an impressive list of world-class riders heading to the Hungarian capital Budapest for round two of the 2022 FIM SuperEnduro World Championship this weekend.
There will be no shortage of riders ready to make amends for a less than stellar start to the 2022 season back in December. By 'less than stellar' we mean no disrespect but the truth is no-one was quite in the same ballpark as Billy and this long lead time to round two will have given them all chance to regroup and come to Hungary up for it.
After a season off due to Covid, no-one really knew how they would stack up against each other, even the Americans despite their 2021 EnduroCross season 'just' last August. But when the gates dropped at round one Bolt who gelled with the track and showed some awesome technique and confidence to take three moto wins.
Colton, Jonny, Taddy, Cody? Come on you guys!
The riders regrouping ahead of round two include Colton Haaker who was Bolt's closest challenger to a race win on the night in the Atlas Arena. He ended up third overall on the podium and philosophical about coming back across to Europe but he's not three-times champion for nothing.
Jonny Walker has been putting in the hours dialling the Beta two-stroke to be a better match for the flying four-strokes all around him. Time for a podium at least for this guy.
Speaking of podiums in Poland, Taddy Blazusiak was not on it for the first time in roughly 10 years!). The GASGAS rider counted on some bad luck and a couple too many crashes for his fifth-place finish but he's just one of the former winners aiming for more at the Papp Laszlo Arena.
Cody Webb is the last of the big-hitters coming into round two aiming for better. In reality Cody will wipe the slate clean on what was a disaster for him and Sherco's official return to the FIM World Championship last December.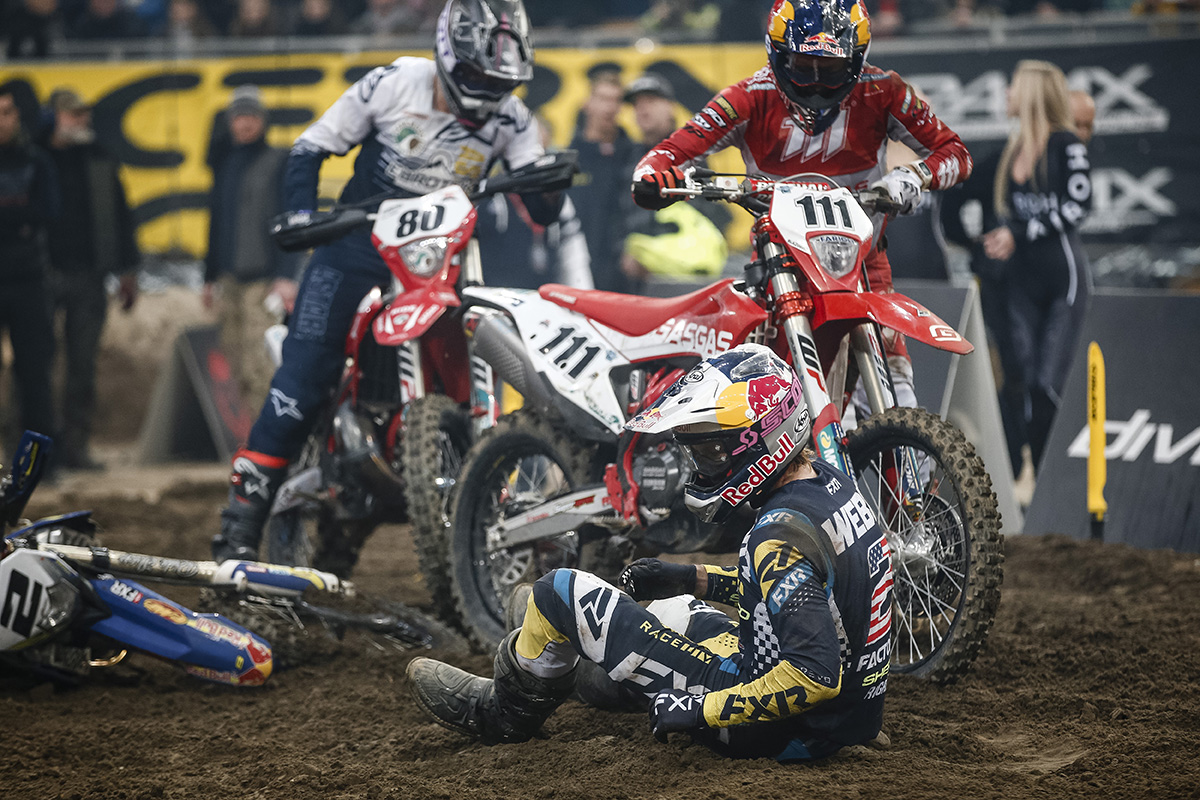 All of the above mean hopefully a closer battle on the track for round two this weekend but it could also be chance for some of the younger, non-factory riders like Wil Hoare to up their game and step into the top five.
One rider notably absent will be Manuel Lettenbichler who's undergone surgery on his knee in recent weeks and remains in recovery. That means the official KTM squad will not be present in Hungary for the first time in, well ever to our knowledge.
2022 SuperEnduro World Championship Prestige class points after round 1:
Taddy's protégé in charge of the Juniors
The star of the show for Polish fans at round one was Dominik Olszowy who took the Junior points lead with three moto wins. Taddy's protégé pipped Leon Hentschel and Milan Schmueser on that opening Junior podium.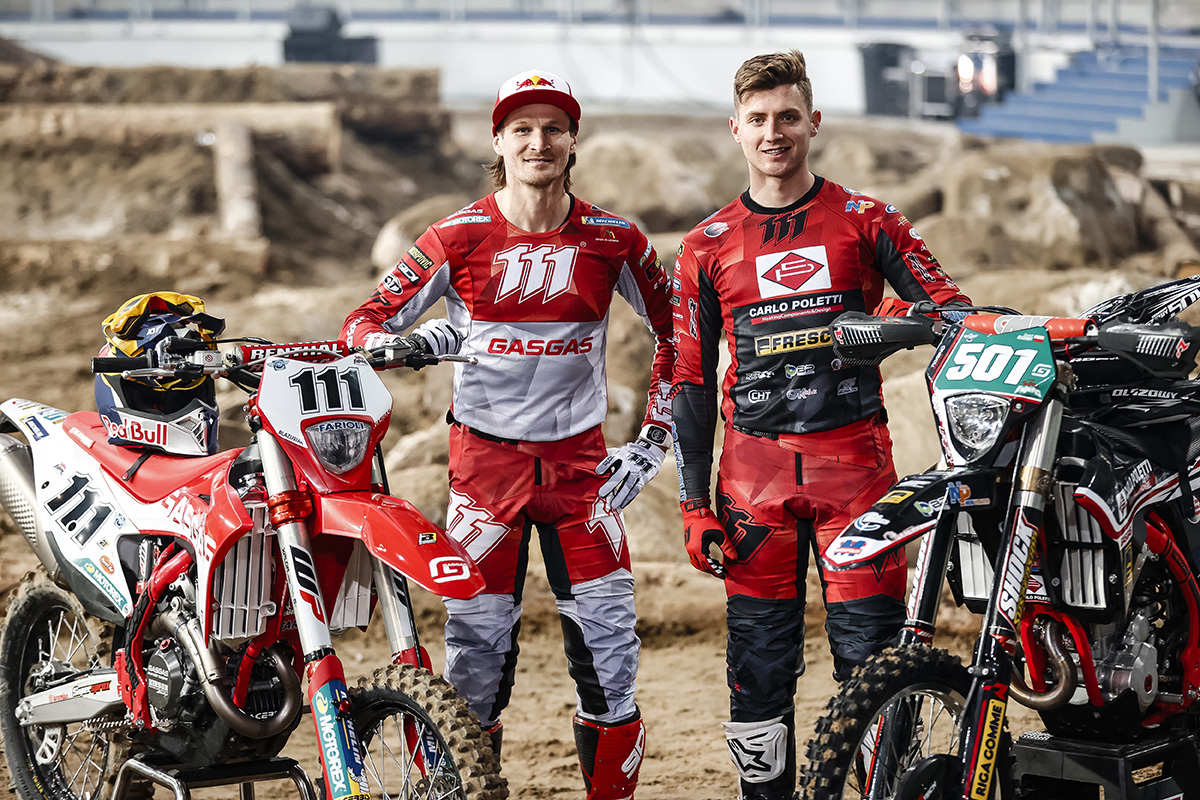 The action – which includes practice, qualifying, Superpole and three moto heats throughout the day plus the Junior and European races during the night show – takes place at the (sold out) Papp Laszlo Arena, Budapest on Saturday February 5.
Enduro21 will bring you all the results as they become official across the night. Stay tuned.
Photo Credit: Future7Media | Andrea Belluschi