2022 SuperEnduro World Championship season is here (at last!) – Rnd 1 in Poland this weekend
SuperEnduro is heading to Poland this weekend for the start of a 2022 world championship season with reigning champion Billy Bolt facing a challenge from Lettenbichler, Walker, Blazusiak while former champions Webb and Haaker are back for more fireworks...
Damn, it feels like a long time since we last saw SuperEnduro racing. It was Hungary, February 1, 2020 if you're asking. At the time we thought we had one round to go in that season but when the pandemic hit, Lodz was cancelled and Billy Bolt was declared world champ while sitting at home like the rest of us wondering when he would ride again.
Fast forward through a cancelled 2021 SuperEnduro season and here we are again heading to Lodz for round one of the 2022 season on December 4.
To say we missed it would be an understatement. The buzz of indoors, the intense racing, the fans…finally.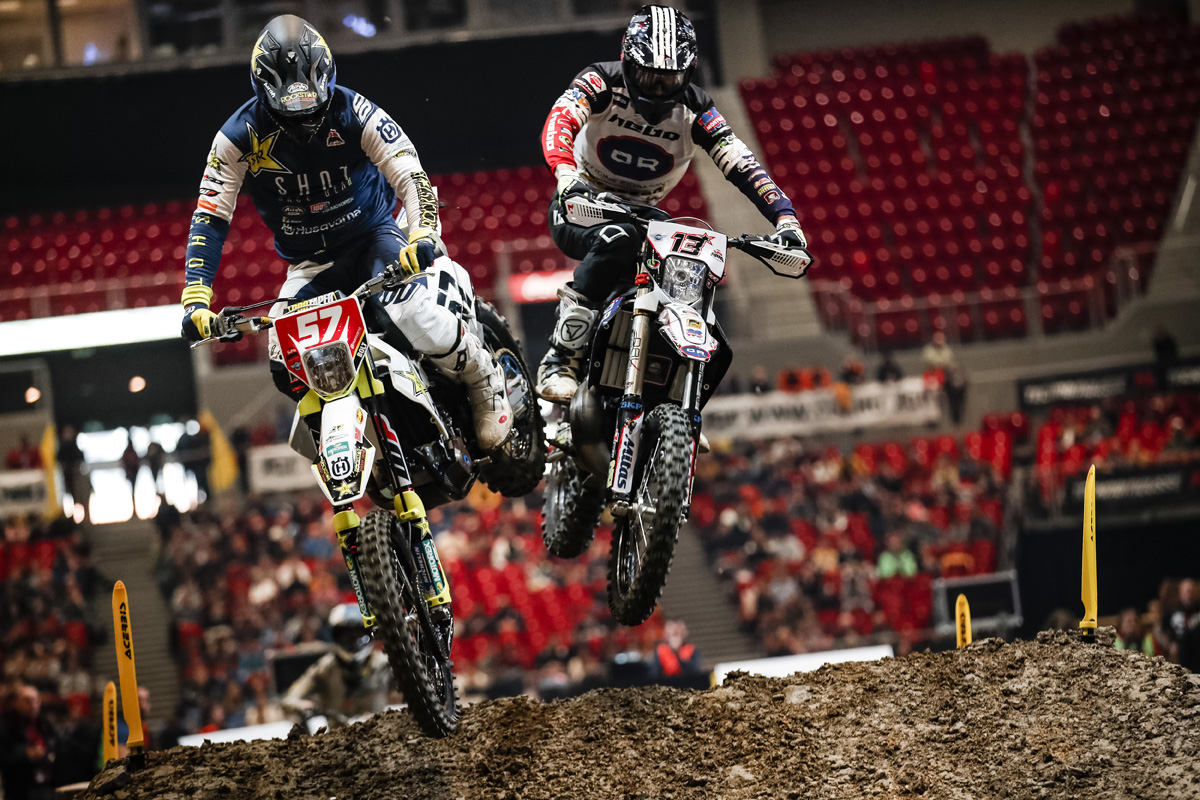 2022 is set for five rounds beginning this weekend in Poland before travelling for the first time to Israel in January, then Hungary (February) and a double-header in Germany to conclude the season in March.
It's not that SuperEnduro is ever a quiet affair but to have the best riders in the Hard Enduro World Championship in action plus two former world and multiple EnduroCross champions, Cody Webb and Colton Haaker, all back at it will be awesome to watch. The season promises big-time, we can't see a rider in this prestige class who hasn't got a point to prove.
Who's on that list of prestige riders? Billy Bolt, Manuel Lettenbichler, Jonny Walker, Taddy Blazusiak, Cody Webb and Colton Haaker to name a few…let us know if you can't see a race winner there.
An hour or so south of Warsaw, Lodz is expecting up to 10,000 fans inside the Atlas Arena the promoters say and if that is the case the riders won't know what's hit them after so little indoor atmosphere for so long.
Haaker and Webb, former world champions of course, have raced EnduroCross this season already but can't claim to have seen anything like the crowds we get in Europe.
In theory they arrive more prepared for the logs, rocks and tyres than the European boys but the HEWC boys have been training a lot since the final round at Getzenrodeo, for the large part all together in Spain. They're all ready to go we're saying.
Check Jonny Walker's SuperEnduro training video for some cool insight with the boys…
The Junior championship coming in hot
It's not that the Juniors is ever a dull side show to the prestige, pro class races (actually the exact opposite normally), but the class of 2022 starting at round one looks set to be super-competitive with EnduroGP riders and hard enduro specialists ready to bang bars.
Dominik Olszowy has made his mark in the HEWC during 2021, German Hard Enduro champ Leon Hentschel, EnduroGP Youth runner-up Harry Edmondson and EGP Junior Dan Mundell are all very much in the mix.
The European championship will also form part of the SuperEnduro season as a support race at each round with the exception of the Israel weekend in January.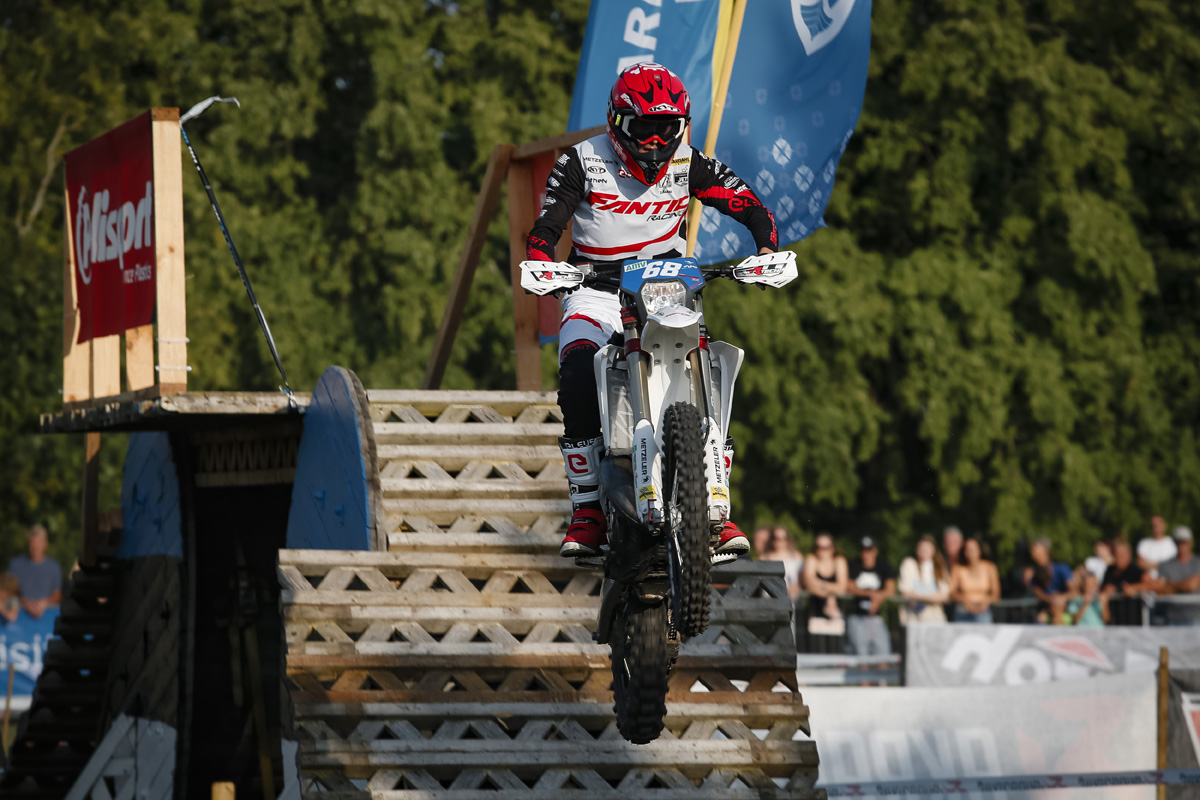 Enduro21 will be on the ground in Poland with all the results, news and best images. As ever, stay tuned.
Photo Credit: Future7Media | Andrea Belluschi + Sherco USA