Results: Steward Baylor Clinches 2019 AMA National Enduro title
Fourth win and 2019 championship title for Steward Baylor at the final AMA National Enduro Series at Perry Mountain.

Steward Baylor claimed his fourth win of the 2019 season at the final round of the Kenda AMA National Enduro Series at Perry Mountain in Maplesville, Alabama, edging his brother, Grant, by one second to secure the victory.
With the win, Steward also laid claim to his fourth National Enduro title, finishing the season 31 points clear of Grant.
Over 700 riders took to the Perry Mountain course, which produced epic single track after rain the preceding week wet down the trails.
Steward got off to an uncharacteristically fast start, with a win in test one, and the battle was on, as Grant and Steward took turns winning tests with the two Tely Energy Racing-backed brothers accounting for every test win except for test two, which was won by Gnarly Routes KTM's Russell Bobbitt.
Grant led by four seconds heading into the sixth and final test, however, Steward made up the ground plus an extra second to claim the "W": "I think we were separated by seconds going into that last one," said Steward. "That's pretty cool. It's badass to be doing this with your brother, it just makes it that much better."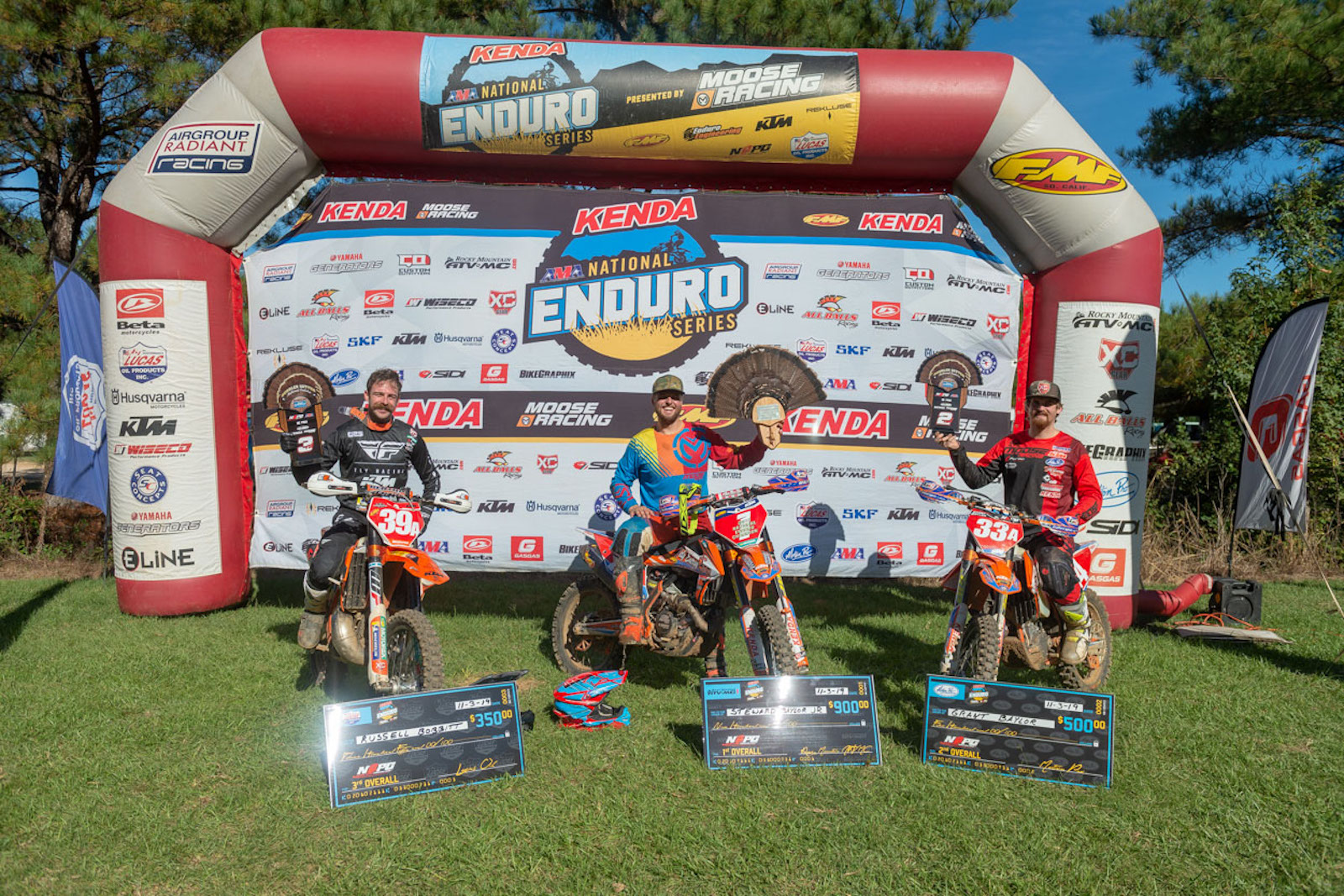 Grant Baylor's was solid, but a bobble in the final test dropped him to second place: "The first half of the race, it was a pretty tight battle between the top five," said Grant. "But after that I started clicking away a couple test wins and moved my way into the overall with one test to go. I had a four-second gap over Steward. I didn't hit the ground all day, but I tipped over once in that last test and he ended up getting me by just over a second for the day. It was really tight racing. I pushed as hard as I could to get the win, but Steward just made it happen."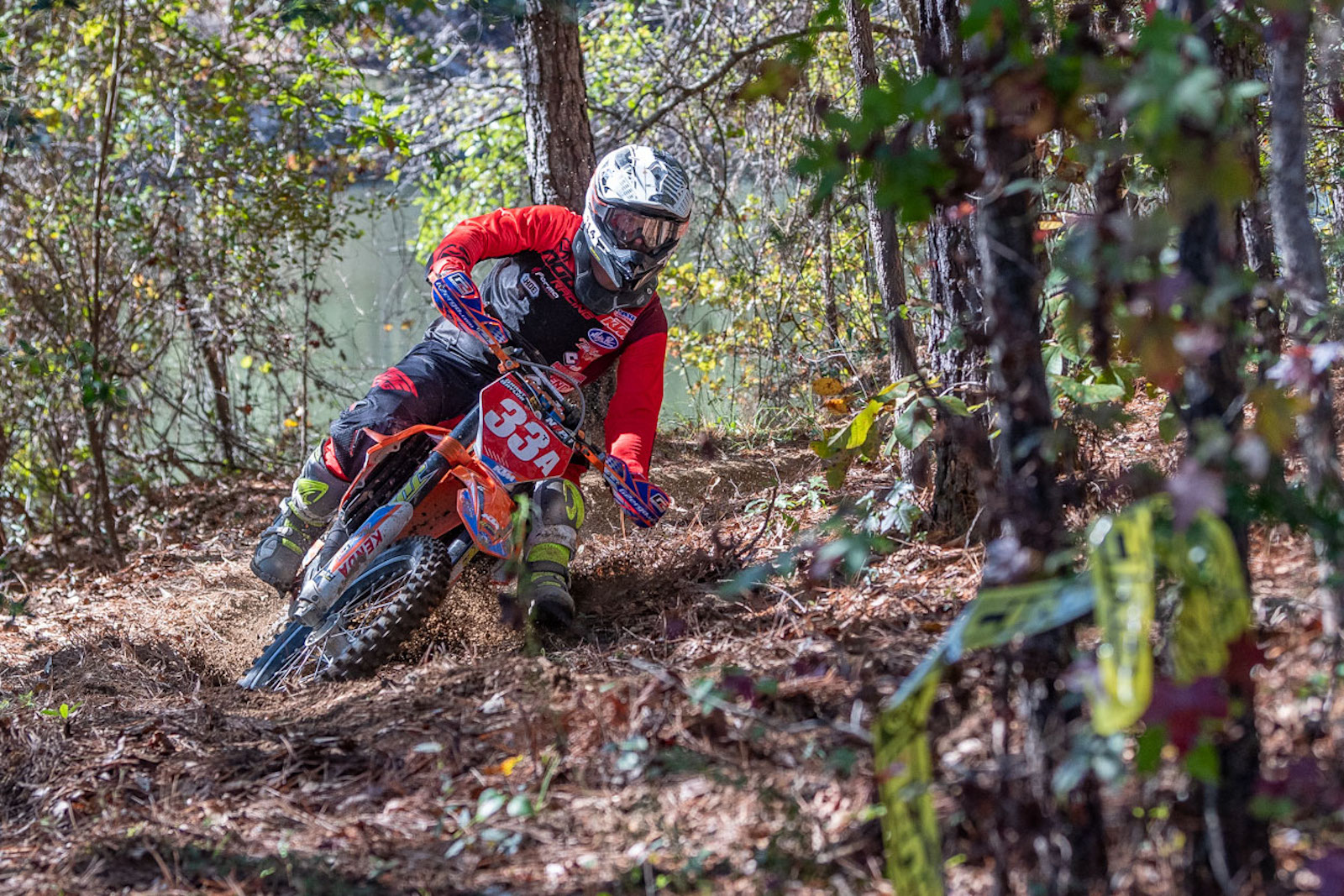 Making just his third appearance all year, Russell Bobbitt turned up the heat in the final test to eclipse Husqvarna/Max Motorsports/FXR's Evan Smith and XC Gear/Enduro Engineering/Husqvarna's Ryder Lafferty for the final podium position.
"I was a little leery if I was going to be able to hold on the whole time," said Bobbitt. "I haven't been riding fast, or training like that. Evan made a mistake in that last test, so I got him by one second. And Ryder and I were really close all day, so it turned into the standard battle with a Lafferty."
Smith held a 17-second lead over Bobbitt going into the final test, but a bobble cost him 18 second, so he missed the podium by a single second to finish fourth.
Lafferty turned in a strong couple of tests to start the race, but got stuck on a hill and then lost his brakes in the final test, leaving him with fifth overall.
Dominant Pro2 win for Draper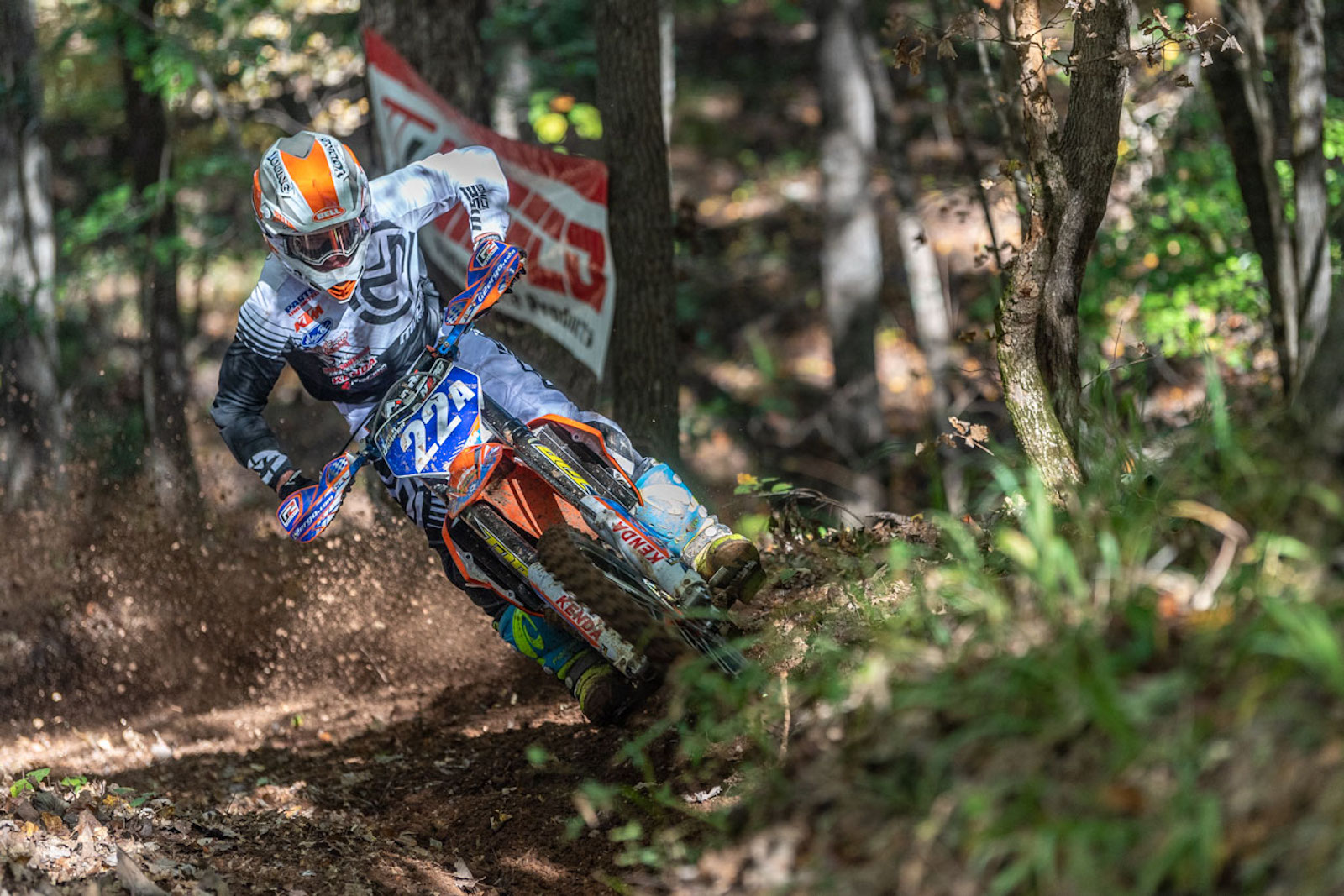 Tely Energy Racing's Liam Draper rounded out the top five, which also gave the New Zealander the win in the NE Pro2 class, as well. Draper topped FXR, Bryan Easler Toyota, Kenda tires, XC gear-backed Jonathan Johnson by 33 seconds. Johnson was getting a taste of his first National Enduro and was impressive for a newcomer with a seventh overall and a second place in the NE Pro2 division.
Ronnie Commo, winner of the NE Pro 2 class at the previous round in Oklahoma, finished eighth overall and third in the NE Pro2 class.
A pair of Japanese bikes rounded out the top-10, with Kawasaki-mounted Evan Earl finishing ninth and Noah Clark getting 10th on a Yamaha. Clark also won the AA class.
Tricker doesn't back off and wins again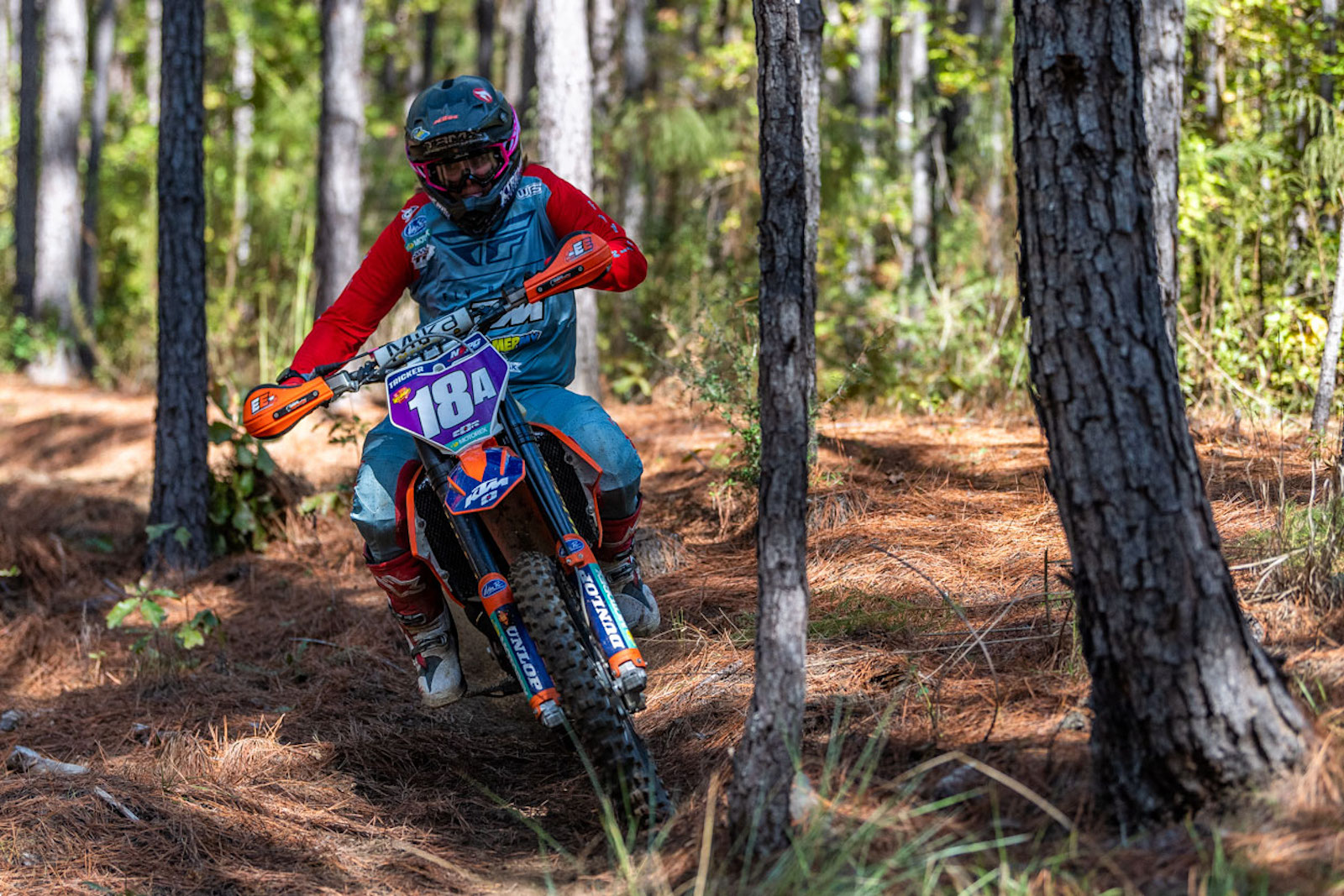 In the Women's Elite class, Mepmx/Fly/Grizzly Peak/Traveler's Rest Speedway/KTM's Mackenzie Tricker won four of the five tests to claim the win by 1m 42s over Beta USA's Rachel Gutish, who won test five.
Meanwhile, Beta-mounted Alexis Phillips rounded out the podium in third, finishing ahead of Monica Gilliam, Ashlie Peterson and Jessica Delee.
Tricker wrapped up the Women's Elite title at the previous round in Oklahoma.
At the end of the day, a brand new 2019 Beta 250RR was given to the Beta Cup winner, which went to the top points getter who was riding a 2018 or 2019 Beta 125RR during the season.
Alexis Phillips took home the Beta for winning the Women's Amateur class with 230 points, which included six wins in eight rounds. Alexis moved up to the Women's Elite division for the Alabama round and finished third.
Perry Mountain Overall Results:
Steward Baylor (KTM)
Grant Baylor (KTM)
Russell Bobbitt (KTM)
Evan Smith (Hsq)
Ryder Lafferty (KTM)
Liam Draper (KTM)
Jonathan Johnson (Hon)
Ron Commo (KTM)
Evan Earl (Kaw)
Noah Clark (Yam)
More information: NationalEnduro.com
Photo and Words Credit: Shan Moore