2023 Sprint Enduro World Championship – US ISDE Team training camp is go
US Sprint Enduro Series and Sprint Cross Country Series promoters Trail Pros announce the 2023 Sprint Enduro 'World Championship' at High Voltage Raceway, Pennsylvania on September 2-4 – ISDE training camp getting riders ready for Argentina.
The second running of the self-styled "Sprint Enduro World Championship" event at the High Voltage Raceway looks set to be a bumper weekend for all classes and ages with across three-days this September 2-4.
The Labor Day weekend event will again serve as a training camp for this year's ISDE Team USA riders heading to San Juan, Argentina on November 6-11.
In addition to the racing and training for the riders, US ISDE Team Manager Antti Kallonen will give an introduction to the ISDE for all riders plus host a tire changing competition sponsored by Rabaconda.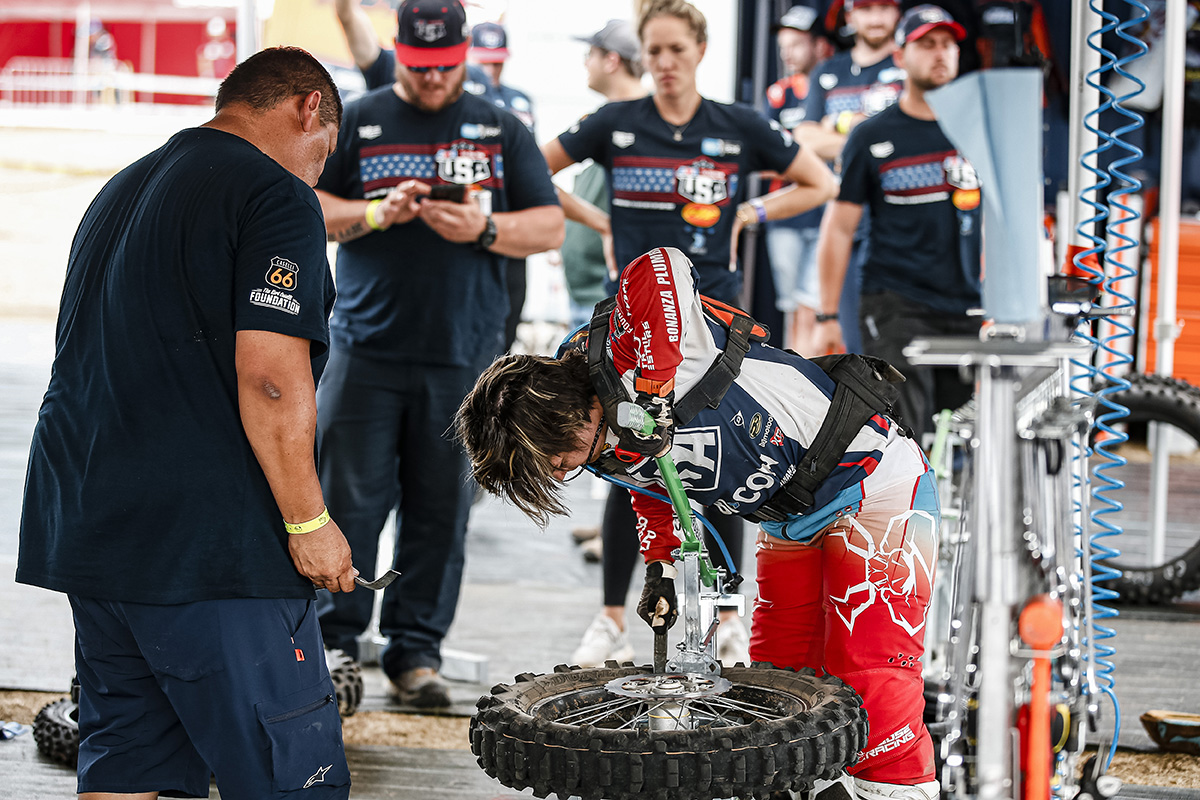 For the younger riders, Stacyc and Strider exhibition races on Saturday and Sunday plus riders will have a chance to meet and talk to this year's USA ISDE Team.
Participants so far include:
Zach Osbourne - AmPro Yamaha
Layne Michael - FXR GasGas
Josh Toth - Enduro Engineering GasGas
Jack Edmondson (Former Youth World Enduro Champion and 3x British Sprint Champion from the UK) - Rocky Mountain Tely Energy KTM *Pro2
Jay Baxendale (UK) - Rieju Racing *Pro-Am
Rachel Archer (NZ) - AmPro Yamaha
Cole Forbes - KTM *Pro-Am
Jason Tino – Magna1 Husqvarna *Pro-Am
2023 USA ISDE TEAM
Taylor Robert - FMF/KTM Factory Racing
Johnny Girroir - FMF/KTM Factory Racing
Dante Oliveira - FMF/KTM Factory Racing
Cole Martinez - SLR Honda
Mateo Oliveira - FMF/KTM Factory Racing
Kai Aiello - 3Bros Hatch Husqvarna
Grant Davis - Trail Jesters Racing KTM
Korie Steede - Trail Jesters Racing KTM
Rachel Gutish - Over and Out GasGas
Brandy Richards - FXR KTM
Entries are open to all riders, including adult and youth riders for a packed weekend of Sprint Enduro. For more information on US Sprint Enduro racing, check these links:
SPRINT ENDURO WORLD CHAMPIONSHIP
Photo Credit: Shan Moore + Future7Media