2021 Hattah Desert Race: "The race is still on"
The annual speedfest in the Mildura sand, the Hattah Desert Race is happening this weekend, July 2-4 – video preview featuring Daniel Milner who's heading for a hat-trick of wins this year.
Winner last time out in 2019, after the cancellation of the 2020 event, Daniel Milner will be aiming for his hat-trick at the infamous event which can count some serious talent as former winners including Toby Price and Daniel Sanders.
KTM Australia released this cool video of Milner's pre-race prep for Hattah…
The 2021 Hattah Desert Race will be live steamed. If you want to watch (or if you can't get there). It costs $10 per day or $5 for both on this link via the Hattah Desert race website.
2021 Hattah 37km senior race track map: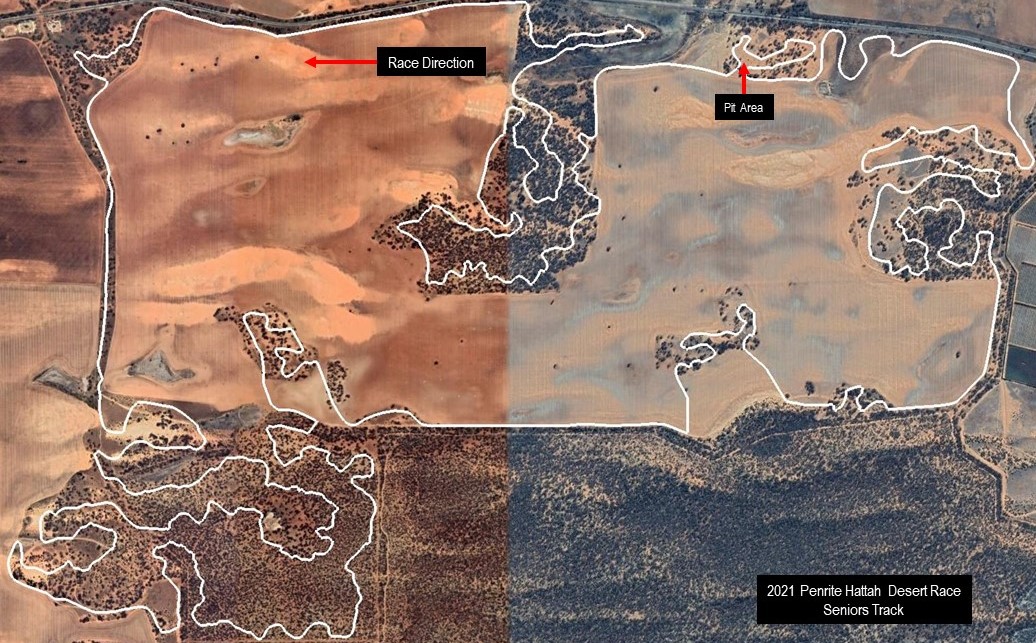 2021 Hattah Desert Race Schedule, Friday July 2:
Scrutineering and sign-on
3.00pm - 7.00pm (bikes must remain on display until 8.00pm)
Saturday, July 3, Prologue and Junior day
Junior Prologue
Senior Prologue
Junior Hattah Race – 7.30 start.
Sunday, July 4, Hattah Desert Race
9.00am start
Classes
Juniors
65cc 7-U9
65cc 9-U13
85cc 2 Stroke & 150cc 4 Stroke 9-U12(Small Wheel)
Girls 7-U12
85cc 2 Stroke & 150cc 4 Stroke 12-U16 (Small & Big Wheel)
100cc-150cc 2 Stroke 13-U16
200cc-250cc 4 Stroke 13-U16
Girls 12-U16
Seniors
Up To 250cc 2 Stroke
251cc & Over 2 Stroke
Up To 250cc 4 Stroke
251cc-450cc 4 Stroke
Over 450cc 4 Stroke
Veterans 35-44Yrs As At 01/01/2020
Masters 45Yrs & Over As At 01/01/2020
Under 19 years As at 01/01/2020 unlimited bike
Ladies Tenacious Women Of Hattah (8 laps)
Ladies Tenacious Women of Hattah (4 laps)
Race Lengths
Juniors: 65cc, 85cc 9-U12, 80cc-150cc 9-U12 – 6 x 12 km Laps, approx 1.5hrs
Juniors: 85cc 12-U16, 80cc-150cc 12-U16, 100cc-150cc 2stk, 200cc-250cc 4stk – 6 x 22 km Laps approx 2 hrs
Senior: 8 x 37km laps approx 4 hours
Ladies 4 Laps: 4 x 37km laps approx 2 hours
More information: www.hattahdesertrace.com.au