EnduroFest Idaho: Orofino LoggerXross & Maniac Hard Enduro video highlights
Video highlights from the first-ever EnduroFest Idaho including the Orofino LoggerXross (which featured an epic race between Cody Webb, Colton Haaker, Trystan Hart and Mario Roman) and the Maniac Hard Enduro.
Orofino LoggerXross in Idaho has been one of the most prestigious enduro cross-style races in the United States for the past decade. After taking a year off last year, the race joined forces with IRC Tire Endurofest and the Maniac Hard Enduro to make it a full weekend of extreme racing.
James Engle and the Orofino Motorcycle Club constructed a technical course which proved a challenging one. Day one consisted of the Orofino LoggerXross race, where Cody Webb took the FactoryOne Sherco to victory in both motos but it was as easy as that sounds.
Rockstar Husqvarna's Colton Haaker and Mario Roman of the Sherco Factory Racing team made it a memorable fight for the podium places.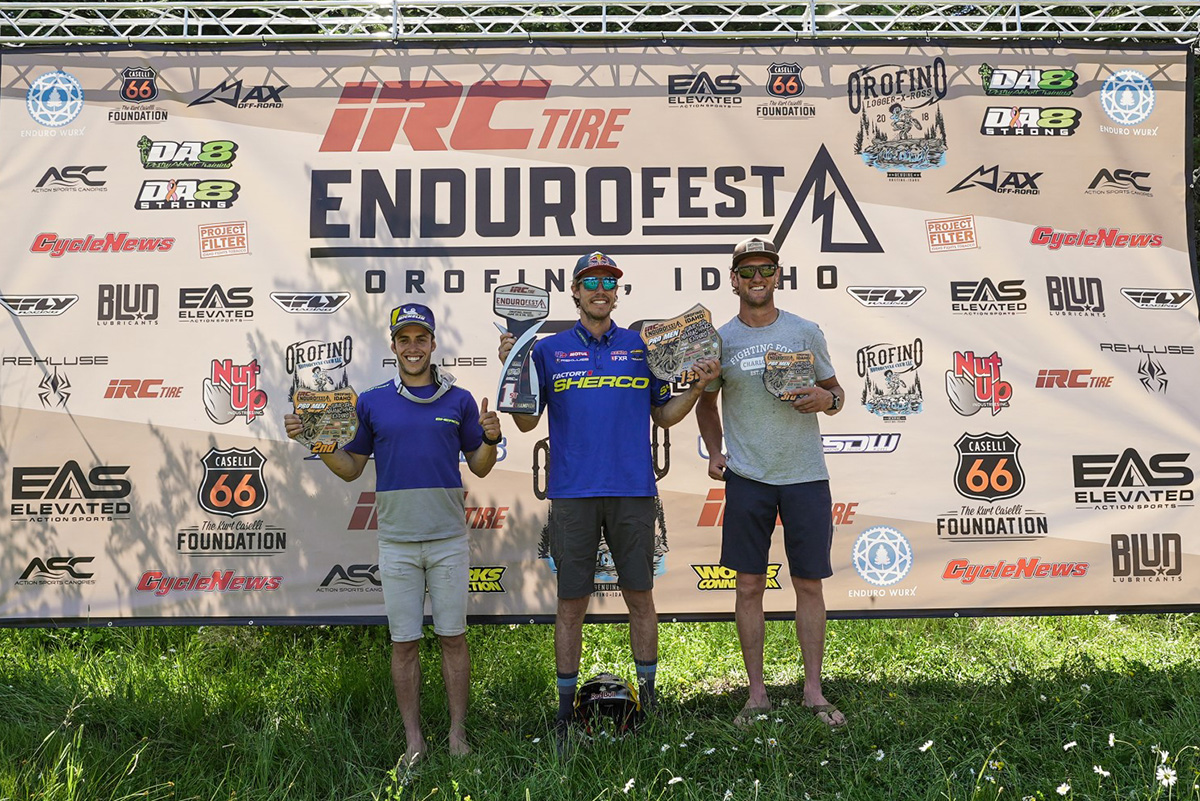 Day two featured the all-new Maniac Hard Enduro just 20 minutes from the LoggerXross track and consisted a 28-mile tight woods loop that took the leaders nearly two hours to complete. They also had and two laps of a technical five-mile hard enduro loop designed by Josh Schaecher.
Cody Webb came through the finish first just after three hours of racing, followed by Mario Roman and Evan Ask. Finishing 1-1 in both the Orofino LoggerXross and Maniac Hard Enduro, Webb was the inaugural IRC Endurofest Idaho winner.
Meanwhile, Cody's FactoryOne Sherco teammate Louise Forsley won both races to take the women's overall victory.
Check out the post-race interviews from EnduroWurx's 'How was your weekend?':
Video Credit: Enduro Wurx
Photo Credit: Elevated Action Sports