2021 Hattah Desert Race: Back-to-back wins for Milner
The headline act at the 2021 Hattah Desert Race was Daniel Milner's second consecutive victory, his third in total, but the classic Australian desert race will be remembered for many reasons this year – it was a year late due to covid, travel restrictions between different states meant some riders weren't able to race and a tougher than usual the course in the Hattah sand.
Daniel Milner set the benchmark and pattern for the weekend by going fastest in Saturday's Prologue. He then backed that up winning the Top 10 Shootout with a 2m49.383s lap-time ahead of Mason Semmens and Kale Makeham. That gave the KTM Australia rider pole position for Sunday's four-hour marathon race.
Milner and Semmens quickly set about pulling clear of the field and swapped positions for the lead in the opening laps. Good pitstops and relentless pace from Milner saw him pull clear but is was never by much and Mason kept Daniel honest for the entire race.
Milner recorded a total time of 4h13m17.670s for eight laps of the 37-kilometre course, pitting a total of four times and crossing the finish with a 38.846s advantage. Callum Norton had a race-long fight of his own to pull from down the order – 22nd off the start after a poor qualifying – to third overall and complete the podium.
"To win the Prologue and go fastest in the Top 10 Shootout was really good." Said Milner. "Today was a fun race actually, battling with Mason [Semmens] in those opening laps brought a lot of excitement, and to go on and win my third Hattah was big for me.
"After the pit stops changed things up we ended up riding by ourselves, but he kept me honest the whole way and that kept the focus going – I had to step it up on that final lap to make sure he didn't get by me!
"The KTM 500 EXC-F was perfect for the race, we didn't have our usual team with us because of the border restrictions, but everybody involved did such a good job to bring it all together. It was a gnarly race, probably one of the roughest we've had, so it's a really good feeling to get the win here today."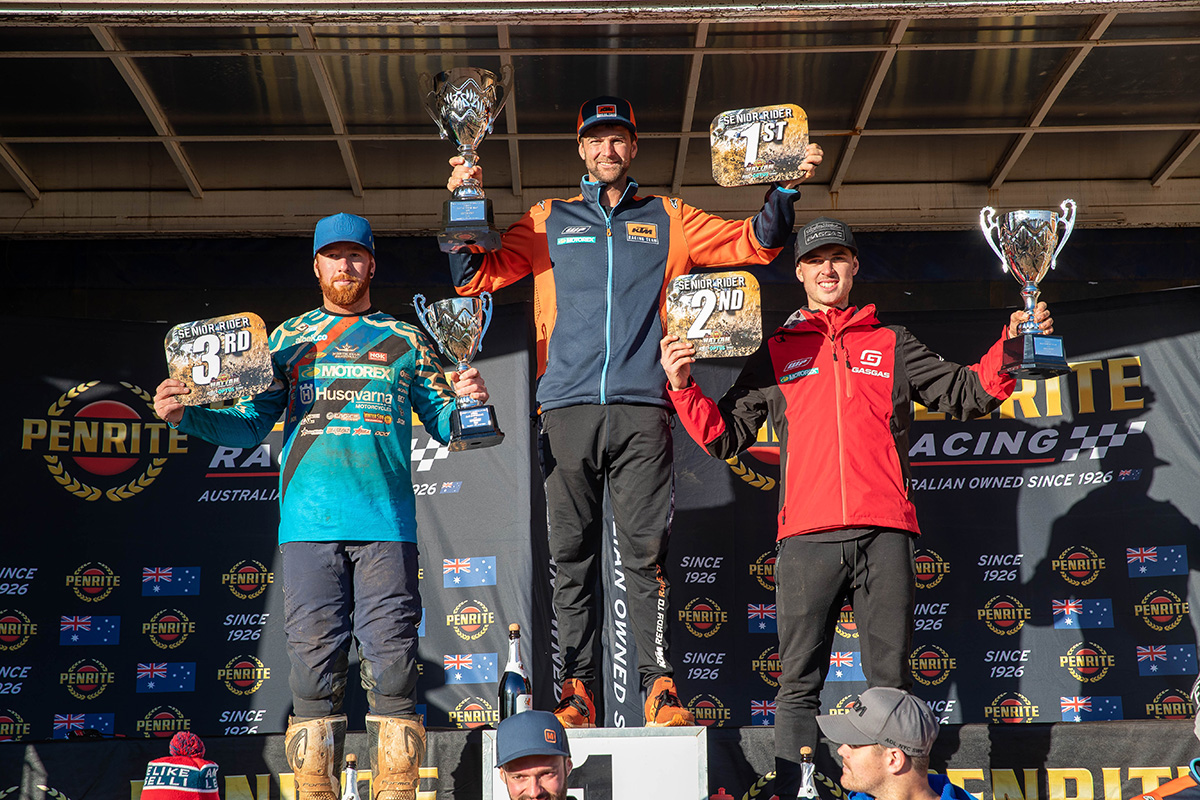 2021 Hattah Desert Race results: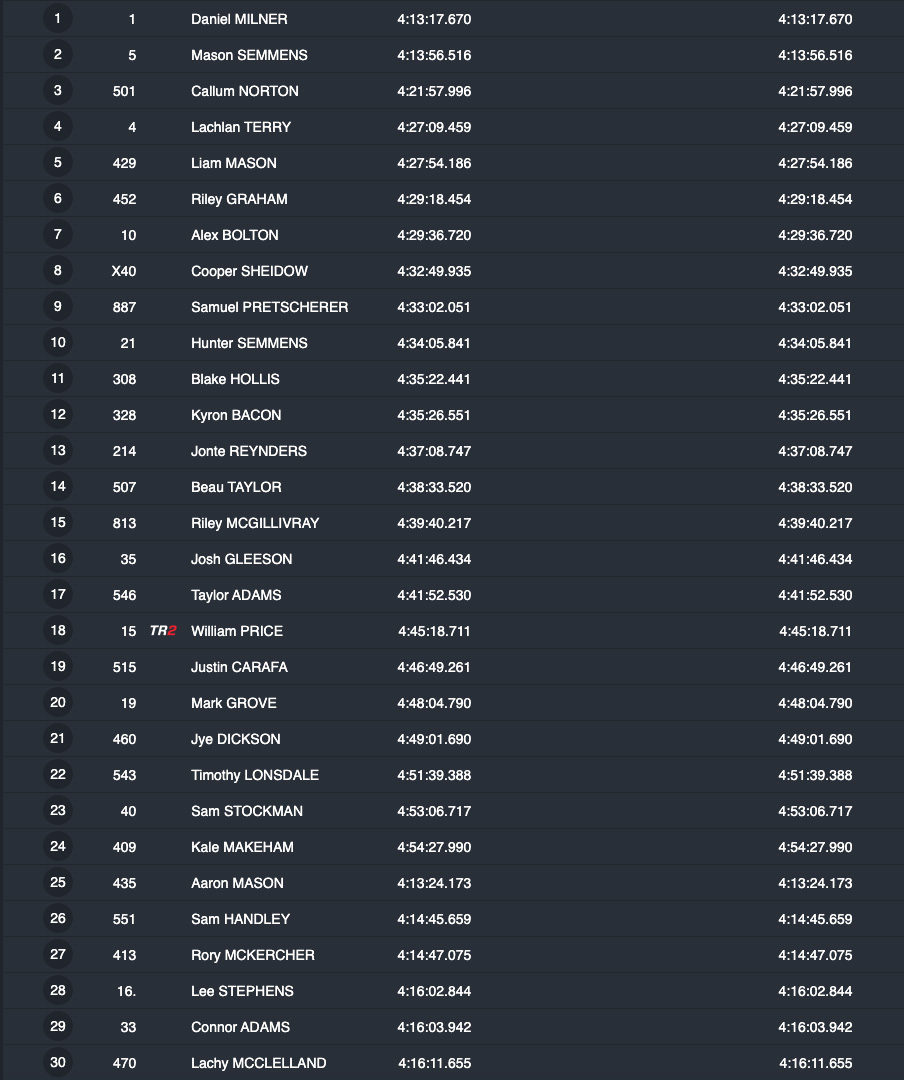 Photo Credit: Foremost Media