WESS round 6 preview – Who's coming in hot at Hawkstone Park
Who's hot, who's not, the infamous Hawkstone circuit and what to watch out for as WESS turns Cross-Country for round five at Hawkstone Park September 21-22.

Heading towards the final three races of the 2019 World Enduro Super Series the championship hots up as it switches back to traditional enduro following a rash of Hard Enduro events.
With nothing decided it's time for the traditional enduro specialists – "Team Sauna" as they call themselves – Josep Garcia and Nathan Watson, to shine and roost the Hard Enduro specialists.
The natural amphitheatre of Hawkstone Park is a spectacular venue for enduro and will see a change of machinery for many of the WESS regulars switching from 300cc two-strokes favoured in the hard enduro events, to the 350/450cc four strokes preferred in the XC races.
The organising Fast Eddy Racing crew promise a bumper weekend for amateur and professional riders alike with a full schedule across Saturday and Sunday morning before the main event on Sunday afternoon.
We're getting ready for a fast weekend's action with five key points to keep an eye on as WESS hits the Hawkstone hills…
Nathan Watson, British ace – and MXoN Team GB rider – racing for a home win versus team-mate Josep Garcia, last year's winner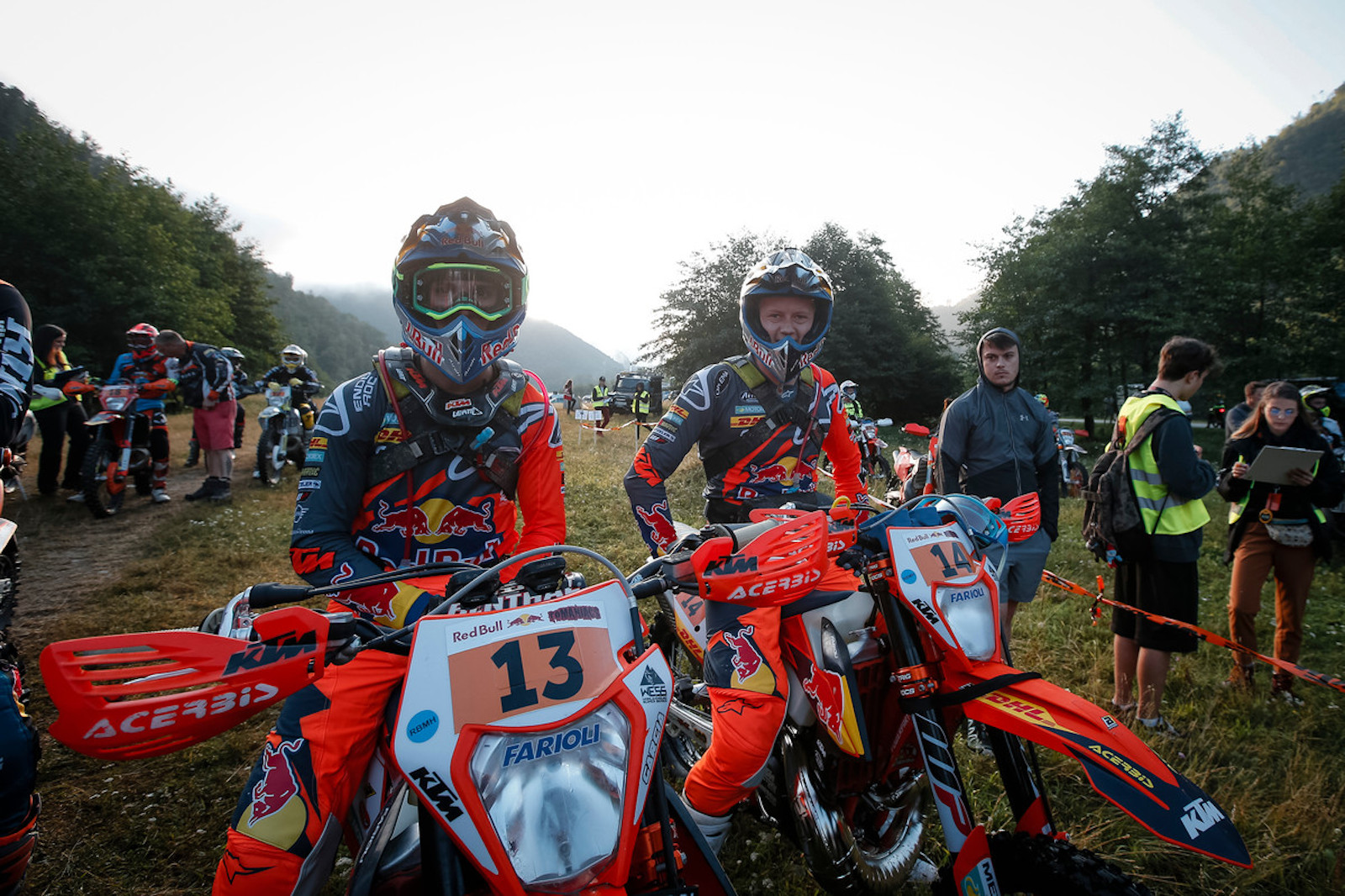 The sandy Shropshire circuit looks like the perfect scenario for the 2019 French Beach Racing Champion Nathan Watson to shine and deliver a home WESS win. Watson has also already begun his sand training in preparation for this year's beach racing championship, as well as participation in the 2019 MXoN at Assen the following weekend. His natural speed on the soft stuff will make him a favourite.
Dethroning last year's Hawkstone Park king, Josep Garcia, won't be an easy task though as the Spaniard is super-motivated for this and the penultimate round at Solsona near his home. The traditional enduro specialist dominated the Hawkstone race in 2018 after leading it from start to finish plus he already took the classic enduro win at Le Trèfle Lozérien earlier in 2019.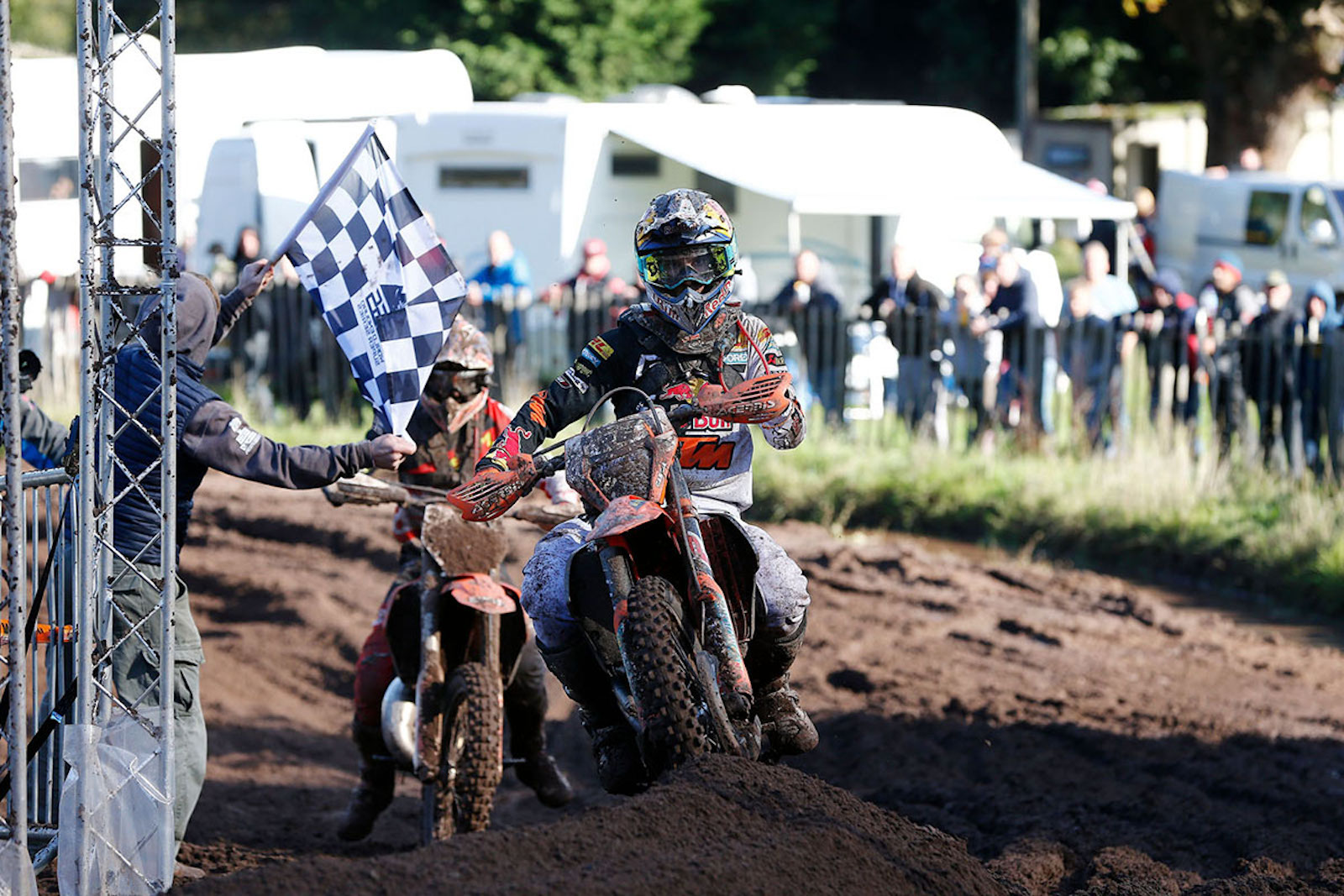 Not all odds are on the Spanish ripper's side though as he broke his right hand's index finger ligament while training for the British venue. Nevertheless, he has already undergone surgery and he's eager for a result.
Garcia and Watson sit eighth and ninth respectively in the points but with a 1000 points up for grabs the championship table could and will look very different come Sunday night.
Billy Bolt sits out due to leg operation
Unfortunately, the 2018 WESS Champion Billy Bolt and Hawkstone podium finisher last year will sit out his home round as he's undergoing a further operation on his leg, injured during the off-season.
Bolt has been struggling to shine this year due to not being at full fitness and though he has been often at pains to make no excuses for himslef, an issue with the ligaments in his damaged leg needs a tweak to fettle his foot back into full action.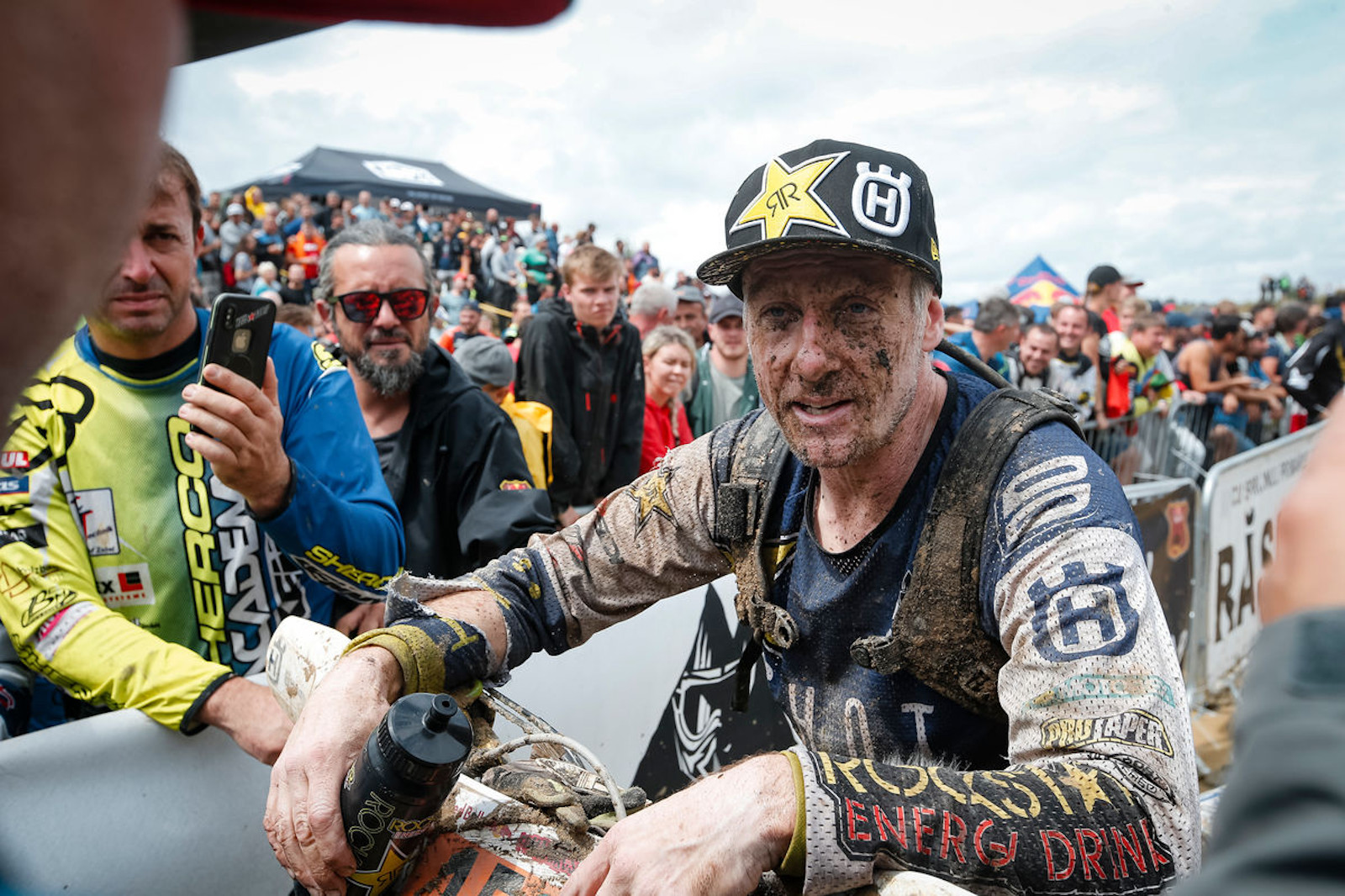 Although professing to be doing less non-hard enduro events in 2019, Graham Jarvis will race alongside his Husqvarna team-mate, Alfredo Gomez at Hawkstone. Even if the extreme enduro G.O.A.T isn't a speed merchant like Garcia or Watson, he does know the Hawkstone terrain very well and will be keen to score some good points to bolster his second placed championship position heading towards the final round, the GetzenRodeo hard enduro in Germany.
Can Jonny Walker turn his 2019 season around?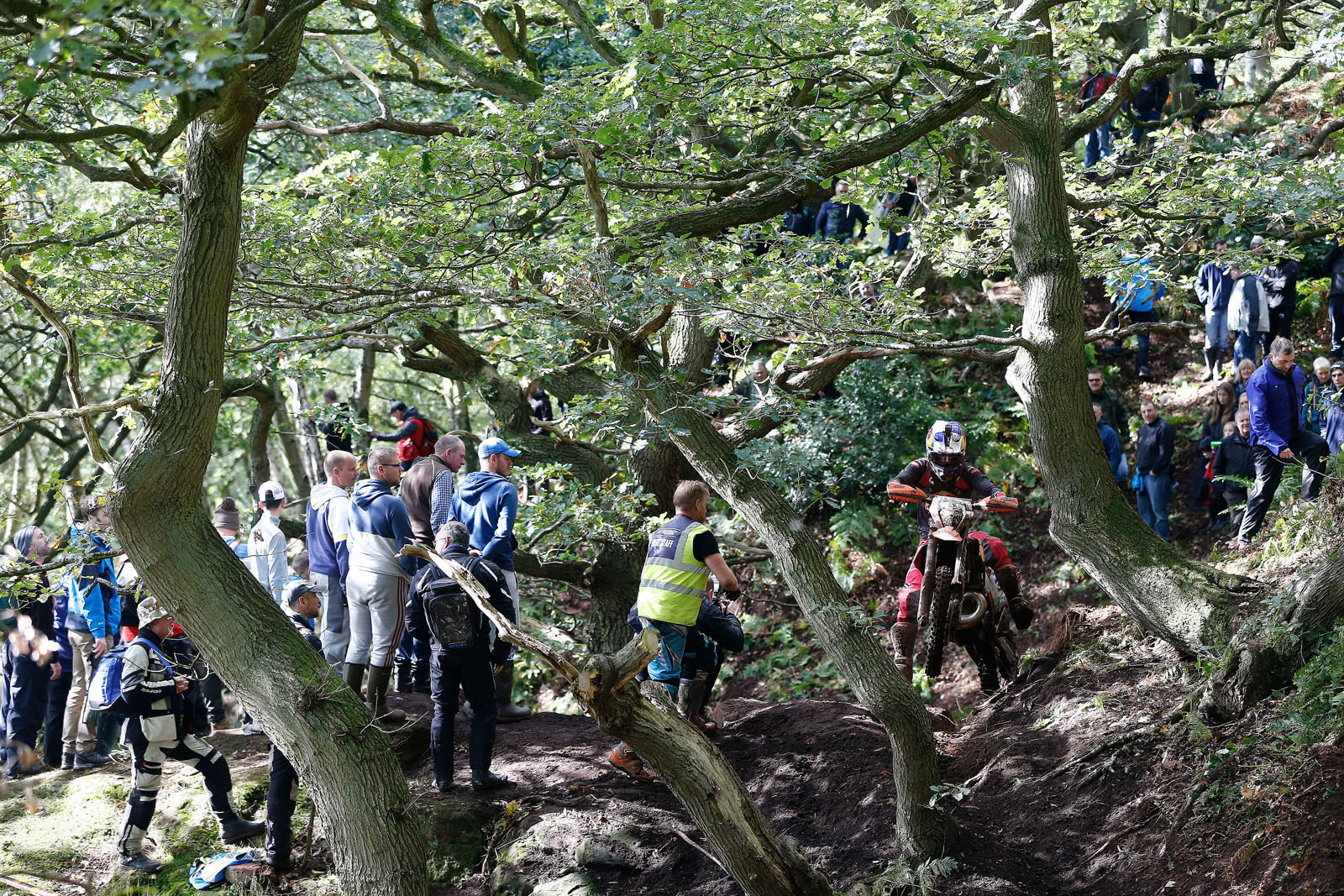 Jonny Walker has been struggling to land top results in WESS this year following his wrist injury and general fitness took a while to climb back up to the levels he is capable of.
Jonny missed the 2018 Hawkstone Cross-Country race due to the injuries he sustained while both leading the Megawatt and WESS title race but the Cumbrian clearly has the speed for this type of event and has often been the best of the rest outside the classic enduro specialists.
Walker is no stranger to running at the front of a Cross Country race as his 2016 and 2017 Red Bull Megawatt wins proved. During the final day at Red Bull Romaniacs last month, something seemed to 'click' for Jonny and a touch of home soil at Hawkstone would be a good time to boost his 2019 campaign.
Will Lettenbichler hold his first position in the points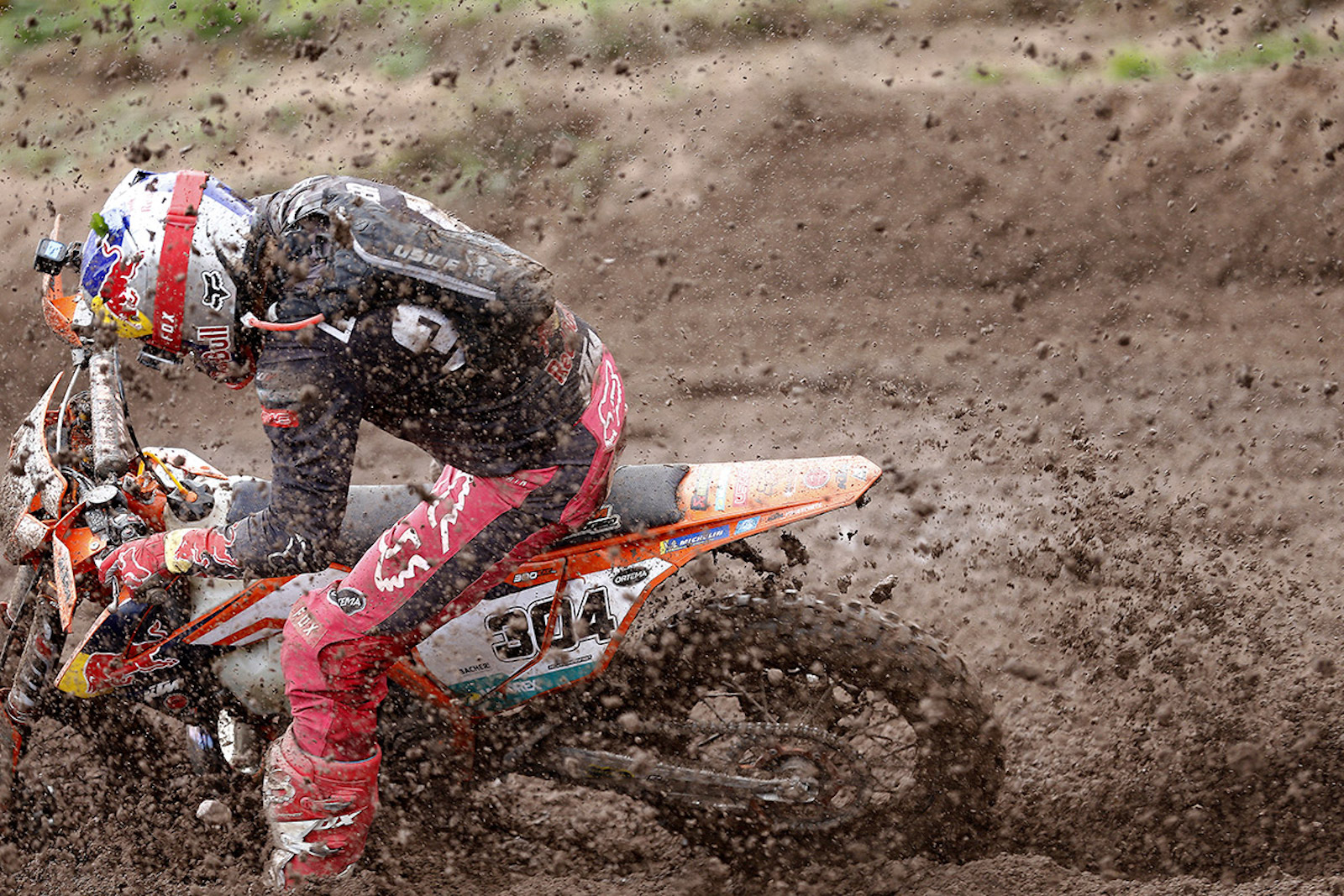 Manuel Lettenbichler lands at Hawkstone just fifty days after his first ever WESS win at the 2019 Red Bull Romaniacs. He also currently sits first in the championship points.
It's not a position he hasn't experienced in the past though having already led the series once this year and during 2018. For sure he made hay while the sun shines in the hard enduro events but with only three rounds to go will Manni be feeling the pressure to keep his lead intact?
The Cross-Country race will take riders like Lettenbichler out of the comfort zone but it is clear he has used the break between races to strength his weaknesses and looks ready to improve his 2018's result with experience on his side.
"Winning Red Bull Romaniacs was a dream come true, but now the real works starts," admitted Manni. "Cross-country isn't my discipline, so I've really got to push hard. I was seventh last year after a lot of mistakes, so I know if I can reduce those errors, then I can do better."
The mighty Hawkstone course itself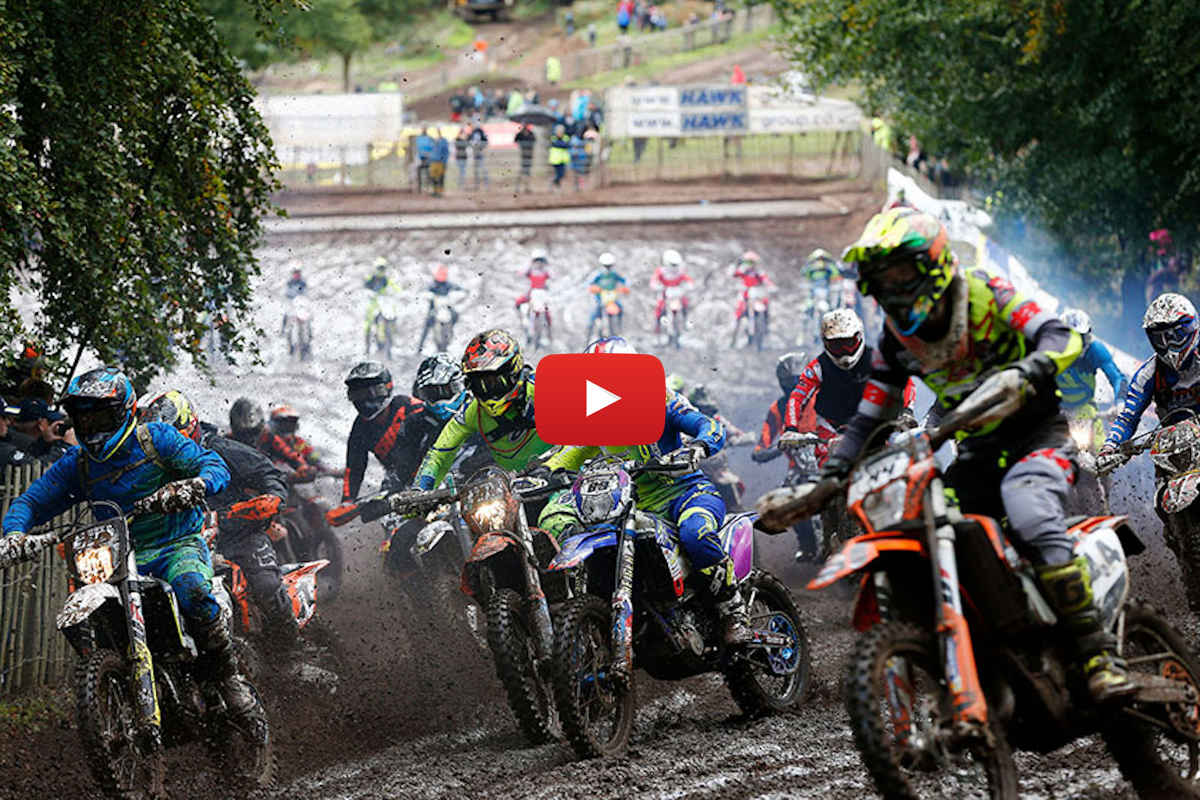 Taking place at one of England's most iconic race tracks, Hawkstone Park itself is worth keeping an eye on for the main, 2.5hrs race. Home to motocross world championship races in the past, plus EnduroGP, TrialGPs and the UK WESS round in 2018, the Hawkstone track will see a lot of racing action before the main WESS event on Sunday afternoon which will mean the already rough course gets beaten up and brutal to ride.
A 10-minute-plus lap extends from the motocross track on to the surrounding woodland on steep-sided hills which mixes fast sections with tricky uphills and rock gardens, making it a challenge for any level rider.
On the Saturday the riders will go through a Sprint Enduro race (two tests, one enduro and one mx) to determine the start order for the Sunday main, 2.5hrs Cross-Country race.
Not no forget also all the kids, hobby and amateur riders racing the "Steady Eddy" race, which runs before the "Original Fast Eddy" main event.
WESS Hawkstone Fast Eddy event schedule:
Saturday, 22 September
Open Practice: 09.00 - 12.00hrs
Fast Eddy Sprint Enduro: 12.30 - 17.30hrs
Sunday, 23 September
Youth Race: 09.00 - 10.00hrs
Steady Eddy Race: 10.30 - 12.30hrs
Original Fast Eddy: 13.00 - 15.30hrs
Photo Credit: Future7Media