First look: 2022 Fantic Motor off-road range – new 450 4T enduro model
Fantic Motor have announced their expanded 2022 off-road range of enduro and motocross motorcycles including a new XEF 450 four-stroke enduro model and 250 two-stroke MX weapon.
Italian motorcycle manufacturer Fantic Motor has made some big strides since returning to the off-road scene a couple of years back. Their race-focused range, based around Yamaha engines and chassis', have proved both popular and effective with notable winning performances in the EnduroGP World Championship.
In 2020 that race programme focused on the Youth and Junior classes but in 2021 that extended into the seniors with Davide Guarneri already putting the XEF 250 four-stroke on the E1 podium and proving the bikes have the mettle to perform at the highest level.
For 2022, Fantic is continuing to move onwards and upwards expanding the range to seven two and four-stroke machines across the enduro and motocross line-up.
The headline acts within that are a new XEF 450 four-stroke in the now three-strong enduro range plus a sweat XX 250 two-stroke in the motocross line-up.
2022 Fantic XE Enduro range:
Fantic XE 125 2T
Fantic XEF 250 4T
Fantic XEF 450 4T
2022 Fantic XX and XXF motocross range:
Fantic XX 125 2T
Fantic XX 250 2T
Fantic XXF 250 4T
Fantic XXF 450 4T
Upping their game with a 450
Looking at the new model information released for the 2022 Fantic range, the details looked unchanged across the existing models with the enduro (XE) versions differing to the MX bikes with details like their own cylinder heads, lower compression ratios and final gear ratios (plus lights, handguards, a sumpguard and slightly different graphics).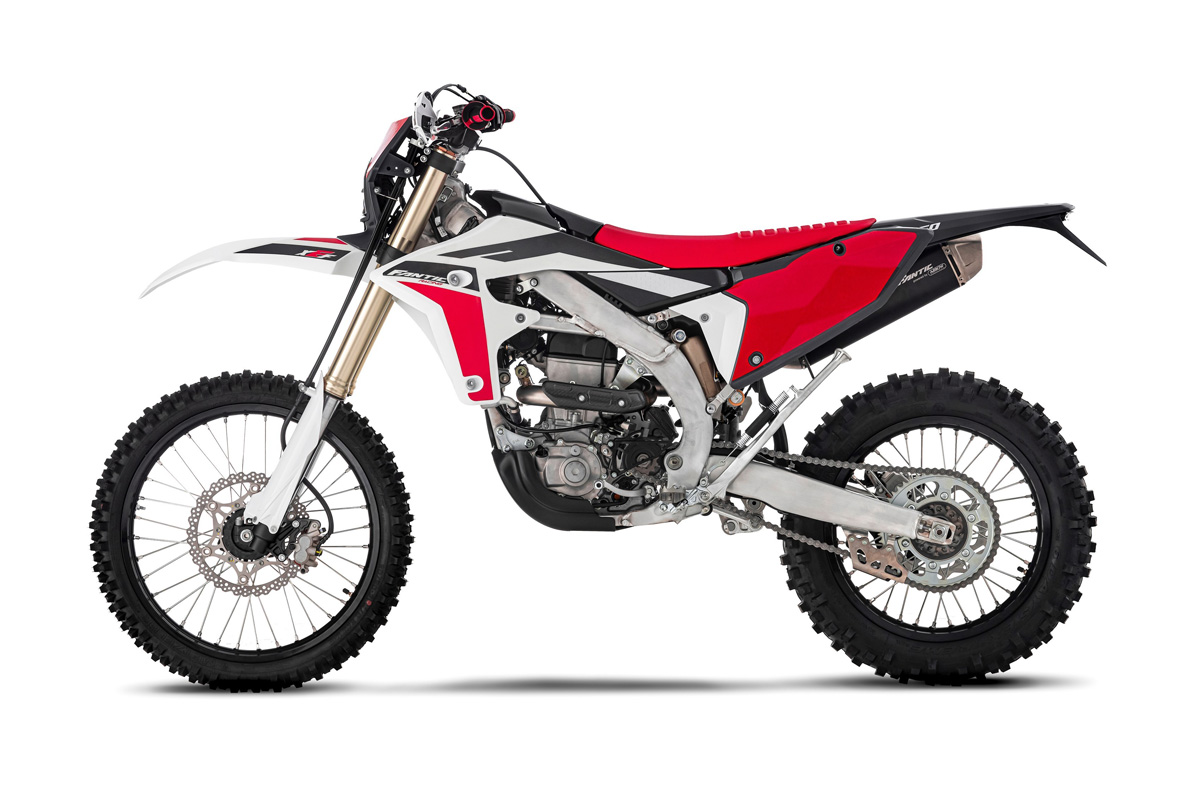 Like we've said above, the 250 model is already more than proving itself in the hands of Davide Guarneri in the Italian and World Enduro Championships but it is big news to find this year they'll include the 450 four banger to the range and effectively step it up another gear.
Fantic's collaboration with Yamaha rings true on the XEF 450, again with shared chassis and liquid-cooled four-stroke engine. As with the rest of the Fantic range though, it is not true to say these are "Yamaha's with different plastics" as we so often find in the social media comments. The bikes are heavily developed by Fantic who effectively take the raw parts form Yamaha and run with it in their own direction with many components making them distinct from blue machines.
The XEF 450 uses the Athena-GET electronic control unit, with mapping developed by the Fantic Racing Department for this machine and to suit enduro. There's also the 'WiGET' App, making it possible to modify the bike's settings according to the rider preference and conditions.
The engine breathes out through an Arrow exhaust and aluminium silencer and like other models, the XEF 450 features KYB fully adjustable suspension and Nissin brakes but hosts Metzeler Six Days enduro tyres (Pirelli on the MX bikes) on DID rims.
MX bikes – high-spec as standard
The new XX 250 two-stroke is the eye-catching new addition to Fantic's 2022 range. It too is a bike developed in racing with the Fantic Factory Team Maddii with Nicholas Lapucci on the pegs.
The two-stroke engine comes equipped with a Fantic Racing piston developed by Jan Witteveen and is managed by Fantic's own control unit on this bike with double mapping and handlebar switches: map one is full power while map two reduces the power, delays the ignition timing for trickier conditions.
Like all Fantic's models, the XX 250 features a semi-double cradle, aluminium main frame, Arrow exhaust system, Nissin brake systems and KYB full adjustable suspension with 48mm SSS (Speed Sensitive System) forks.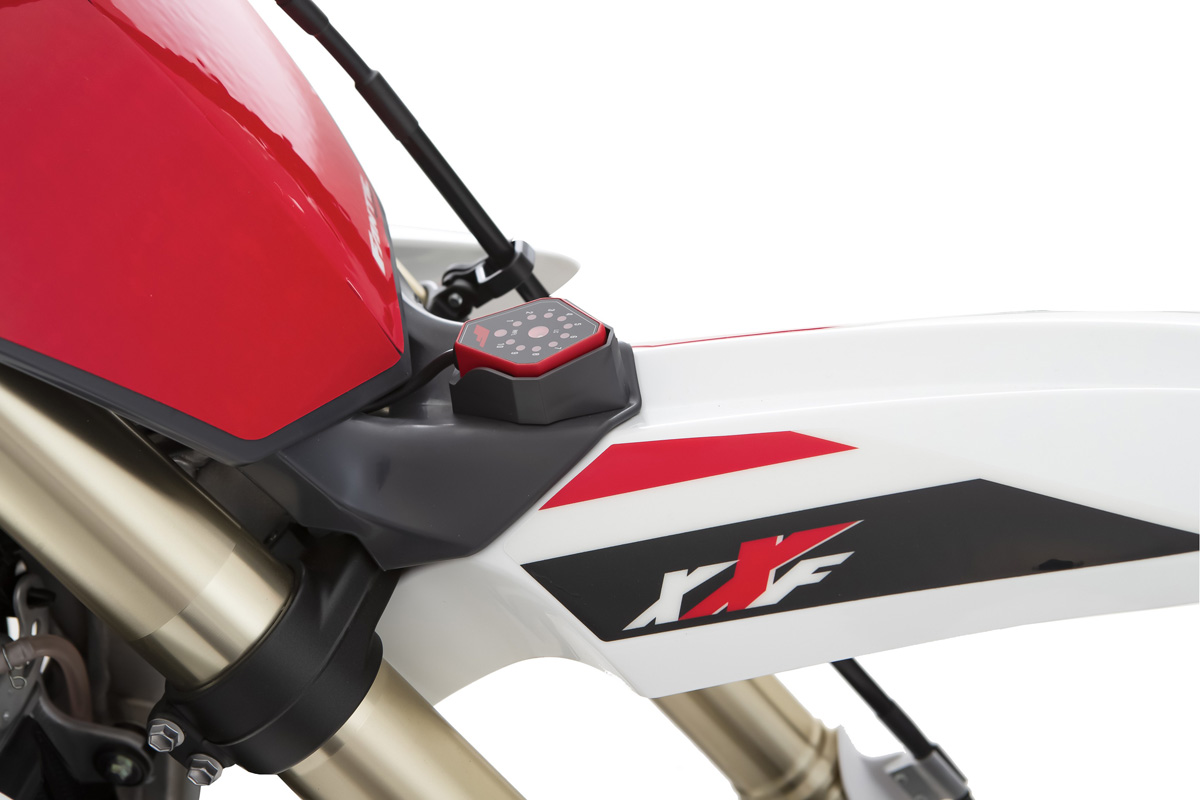 The XXF four-stroke motocross engines have tricks up their sleeves too like the RX1Pro Athena-GET control unit as standard with a three-map handlebar switch with Fantic developed mapping and the 'WiGET' smartphone app which makes them tuneable trackside with Fantic's own pre-set options as well as your own choices.
Prices:
XE125 2T Enduro €8790
XEF 250 4T Enduro €9840
XEF 450 4T Enduro €10,990
XX125 2T motocross €8290
XX250 2T motocross €8990
XX250 4T motocross €9590
XX450 4T motocross €9990
Check with your nearest dealer for availability in your area.
More information: www.fanticmotor.it