10 things: The moments that defined the 2020 EnduroGP season
From the confusion and chaos caused by the Coronavirus pandemic to final day, final special test drama, the 2020 Enduro World Championship has been one of the most memorable in history. Here are the Enduro21 top 10 stand-out facts about this remarkable season…
That final day, that final test
Sport often plays out like a film. Whether you are into tennis, football or bike racing, the sudden twists in plot as the action heads to a climax can have you on your feet and bring tears of joy and sorrow in equal measure.
To say Steve Holcombe and Brad Freeman have dominated the 2020 World Enduro Championship would be a daft understatement. Of course, they have. But when their EnduroGP title fight went from final GP to final day to final lap and then to final special test, it truly was the best of dramas – tragedy and elation in equal measure.
Let's back-track a little to make the point that until Josep Garcia arrived for the second half of the season no other rider was able to consistently match the Beta Racing riders, who shared 53 of the 74 tests raced during the entire season.
The speed the pair are able to carry through tests is visibly on another level and a pleasure to witness – sadly it was a pleasure many of us were not able watch this season where no spectators were allowed.
When that battle came down to the final day it looked like Brad Freeman had it in the bag with a healthy 20 second lead. But that lead halved in the penultimate test as his bike spluttered and then vanished completely as, unbelievably, his factory Beta ran out of fuel. Brad got going again having lost almost a minute taking onboard extra fuel trackside but crossed the line understandably devastated.
It's hard not to feel for the guy. "I gave it everything I had, 100% every special today. It is hard to accept because we did everything right, put all the effort in and just something stupid happens to take it away. I can stand here with my head high and say we gave it everything and unfortunately it just wasn't meant to be."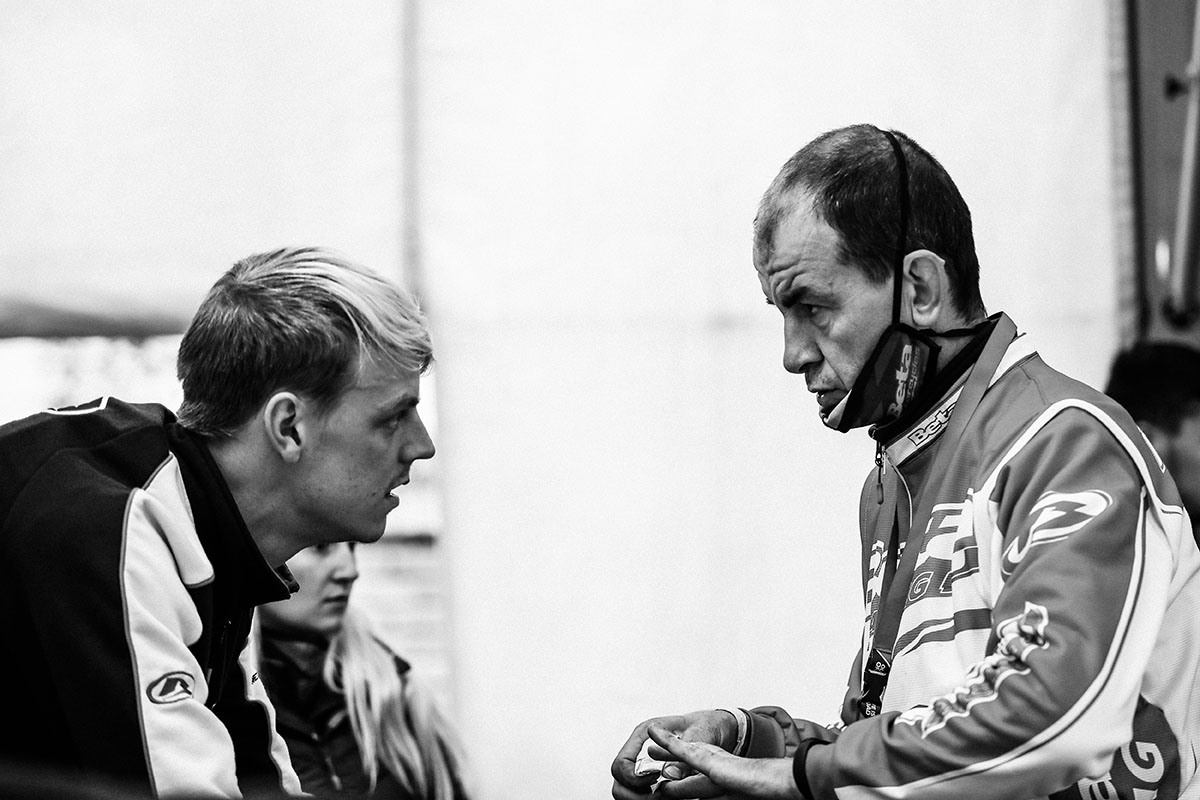 But a championship isn't won and lost just on the final day and ifs and buts on both sides amount to little in the end. As that final day unfolded and a world title slipped away, some riders would have given up or kill themselves trying to make it happen. It takes a particular character to manage the pressure of leading a championship (all season) and also to cope in those final moments and still be in it to win it. We're struggling not to hit the cliché button here but the underlying fact is that to finish first, first you have to finish.
Holcombe took on a challenge in 2020 switching to race a four-stroke, an unproven bike from Beta it must be said, and on the back of a serious illness in 2019 he came out swinging and led the championship all the way.
As Steve says, "I feel for Brad because he was doing everything right, but in an instant his luck was out. Unfortunately, that's racing - I've been there before and know how that feels." Sport can be cruel but, well, that's racing for you.
Big mama and KTM's return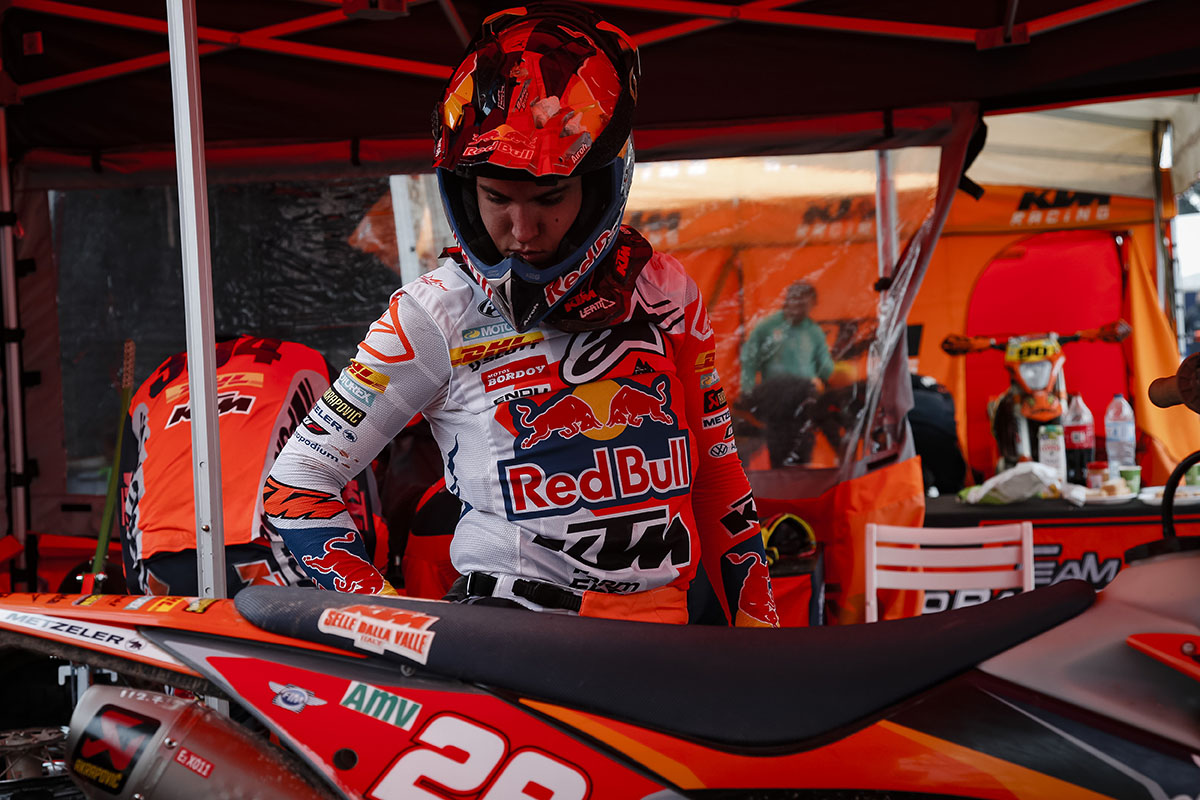 Ok, so it is not as if no-one has been riding a KTM or Husqvarna in GPs for the last three years, but it has been a while since an orange bike has been at the top of the time sheets or winning GPs.
Rewind to the start of the season and a time when the 2020 Rally calendar fell apart due to Covid, Jaume Betriu jumped back into GPs with WP Eric Augé Team on a 500 EXC-F with a plan to just do a couple of races.
But Betriu pulled some blinding rides out the bag on the bike they named 'big mama' – second place behind Brad Freeman all year in E3 except day two in France where he was third. It ended up being one of Betriu's best-ever GP seasons, second overall in E3 and seventh overall on a fearsome 500.
The headline grabber for KTM arrived at the final two GPs in the shape of Josep Garcia. No-one doubted Josep would have lost any of his speed, his WESS XC race results and ISDE performances prove that, but the fact he was immediately the only rider challenging the fast Beta duo out front was classy. Many miss this guy at the races, and KTM's presence, and who knows how many world titles he could have won by now if he remained in the EnduroGP paddock.
WESS Champion Manuel Lettenbichler also jumped in for his maiden EGP race at the final round and though KTM's return may or may not be temporary in this official capacity it proved some points. Not least it showed it is possible for a team to turn up with a van, an easy-up and win races with the right riders. Bravo to a sensible back-to-basics approach.
Macdonald and Verona show no respect for their elders
Back-to-back titles from riders moving up through the ranks is not unique but it is rare. Maybe it has something to do with the short season but we doubt it, more likely we have two exceptional riders in Andrea Verona and Hamish Macdonald.
Both dominated their respective classes in 2019 (Juniors and Youth) so it was no surprise they began 2020 in the mix. Both were not just in the mix all season though, they walked away with the world championships which by rights you'd expect established riders to have taken.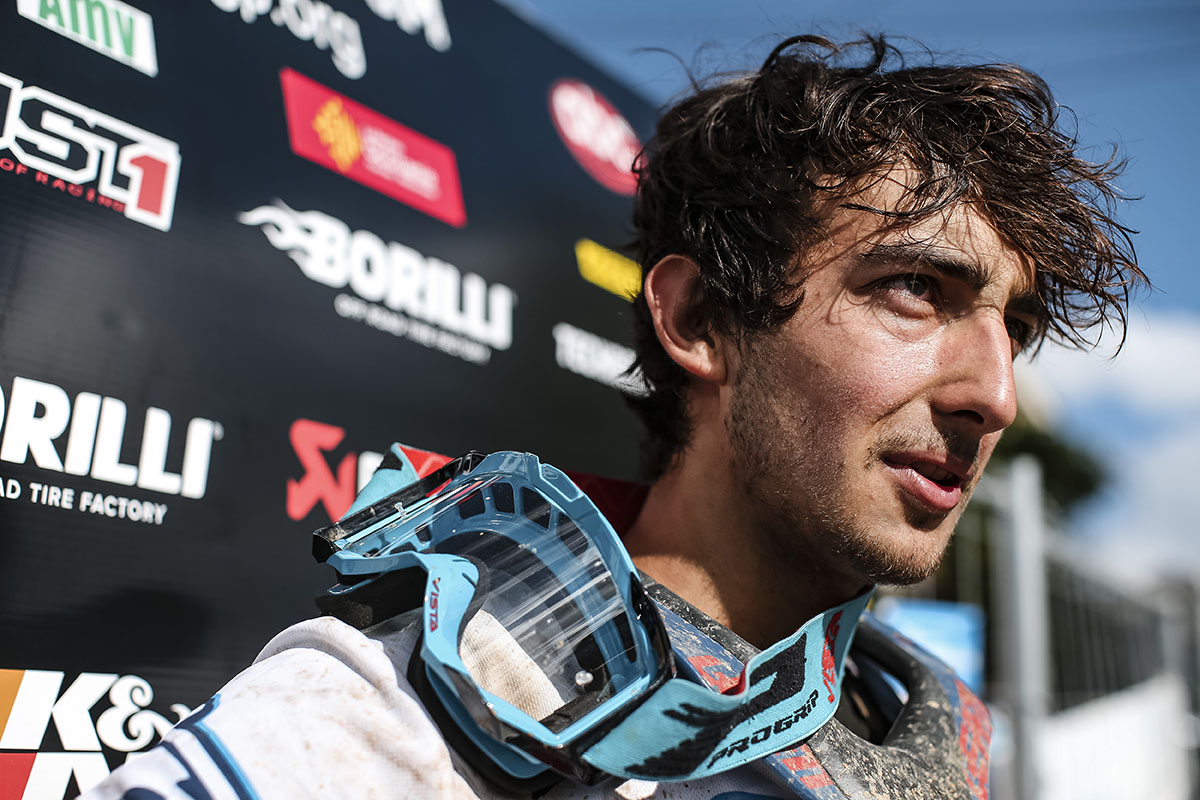 The stats show they actually matched each other by winning five of the eight rounds and finishing runner-up at the other three in their respective classes. Verona went on to win the E1 world crown and Macdonald the Junior and J1 titles – that puts Hamish in a class of one (we think) in winning Youth and then Junior Championships back-to-back.
Yes, the first day at Portugal dealt Hamish's main championship rival (and teammate) Theo Espinasse a death blow when his Sherco failed to fire up. But as mentioned elsewhere, you have to be in it to win it and New Zealander Macdonald put together four perfect wins from four tough days racing in both Portuguese GPs.
Macdonald now has to do it all again as he moves up to the senior classes for 2021 and continues that learning curve. Let's see if he can do it again and match Verona.
Back-to-back wins Women's wins for Daniels
Unless you follow the Women's World Cup or are part of Jane Daniels' family or team (in fact family is 'the team' in Jane's case), her 2020 world title could almost have slipped under the radar.
This year as in previous years, the Women's class all rested on the final two days on the calendar and it is fair to say the competition lacked a few riders who were either unable or chose not to race due to Covid restrictions.
But it should take nothing away at all from the devastating way that Jane Daniels set about retaining her crown. "Things went well," says Jane in typically understated way. "I made a few mistakes along the way but overall I just managed to keep chipping away and gap everyone else."
Gap is an understatement. At times it was a yawning hole ahead of her rivals which was all the more remarkable in the, at times, horrendous riding conditions. Jane was literally head and shoulders above the rest of the field.
Shout out for the bikes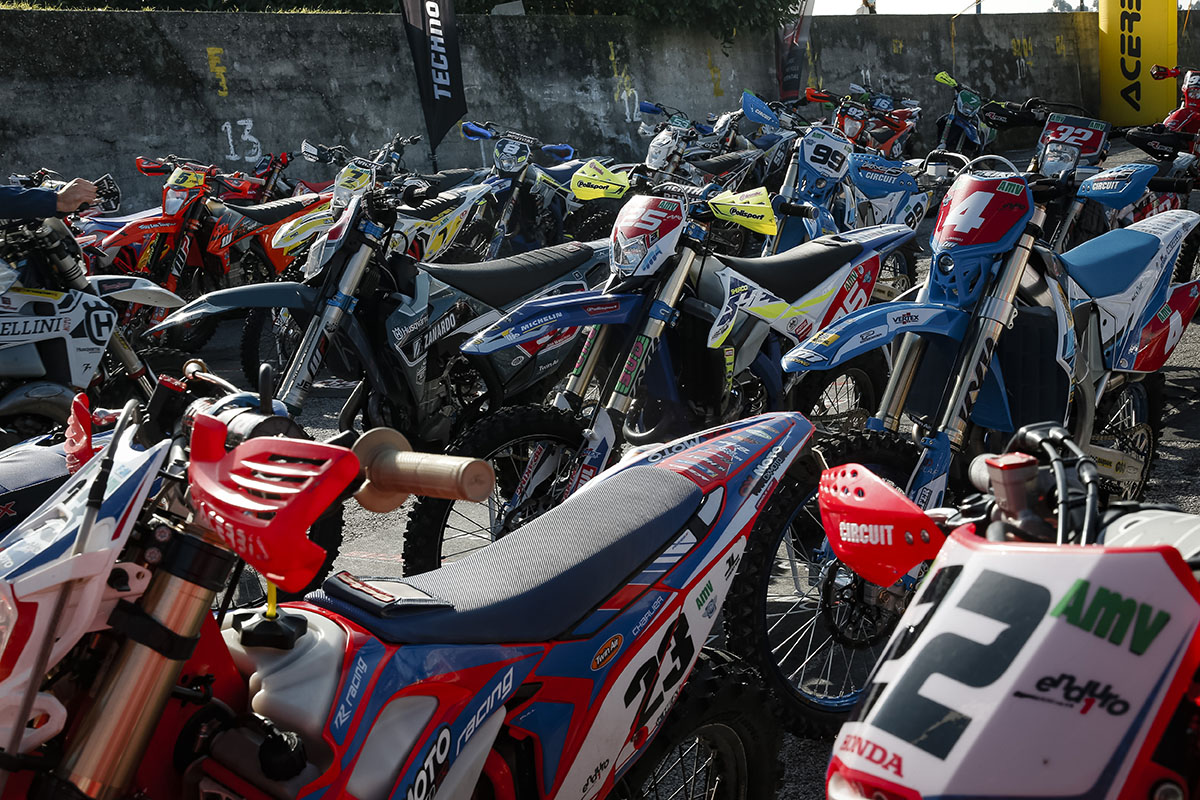 Beta might seem like they are dominant this season with Holcombe and Freeman running away with it but what is refreshingly good about the 2020 championship is the depth of bikes and capacities up the sharp end.
The top 10 overall contains 2 x 350 four-stroke, 2 x 300 2Ts, 2 x 250 4T, plus 300, 500 and 450 four-strokes. That's Beta, TM, KTM, Honda and Sherco.
It is fair to say whatever Holcombe and Freeman ride right now they would likely win but the field is littered with different manufacturers' bikes and engine capacities. Andrea Verona and Thomas Oldrati in particular showed power is not everything in this championship. The best riders shone no matter what.
Any other business?
The now well-known news that long-time championship promoter ABC Communications, headed up by Alain and Bastien Blanchard, would no longer be in charge came as a jolt but ultimately not a surprise.
The Blanchards will be remembered for many things but not least that they governed the world championship as the sport moved through some major changes, indeed they were a big part of bringing the paddocks effectively from an amateur sport to a professional one. They have taken flack and praise in equal measure, not always making friends along the way but they have certainly left an indelible mark.
The FIM President Jorge Viegas himself admitted the championship had lost its way as the paddocks got smaller, clubs stopped wanting (and being able) to run events and sponsors, riders and at least one notable manufacturer left. Over a decade on from the Blanchard's arrival, is the championship is a better place?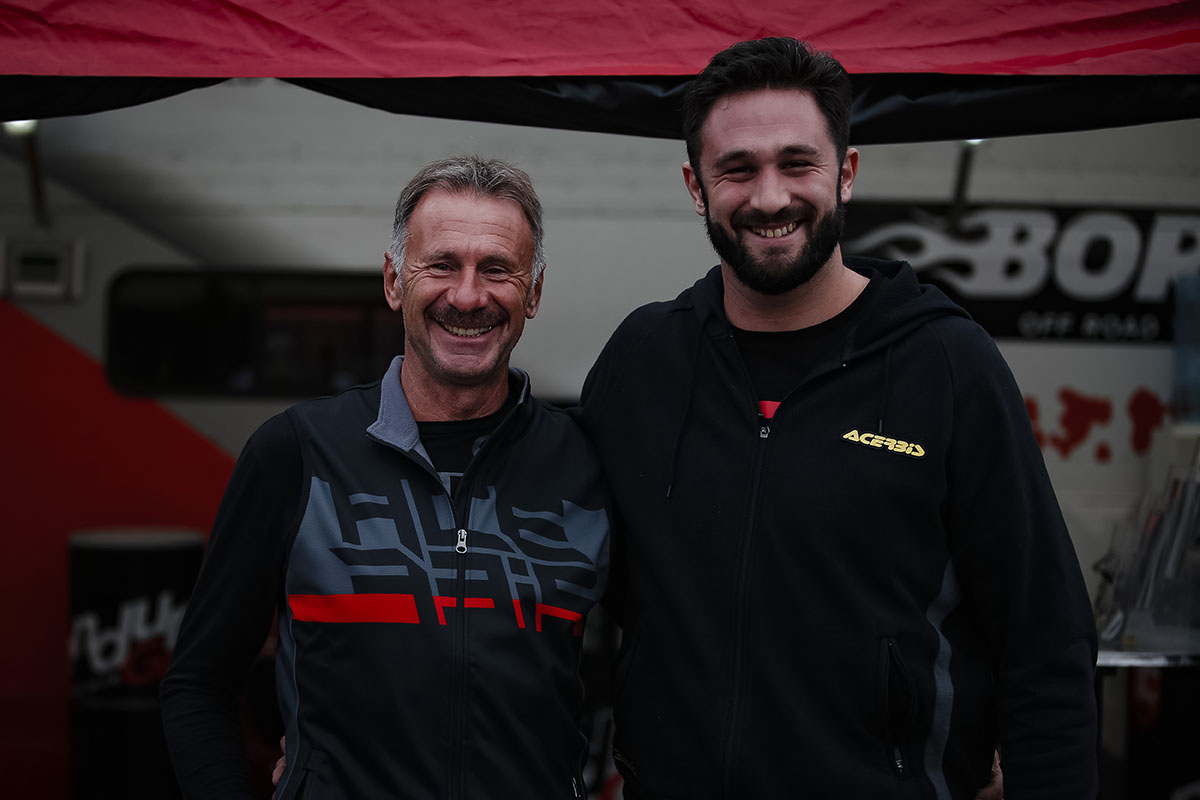 Not everyone left during 'troubled' recent years and the value of the series has always been there for manufacturers like Beta, Sherco, TM to sell their bikes, including two-strokes which also went out of favour for a while there.
With Bastien in charge things began to turn around in the last couple of years and with the introduction of the Open World Cup classes – the amateurs were back breathing life into the series again. But we can't help but feel it was a case of too little, too late as the powers that be tried, somewhat desperately to right some of the wrongs they'd inflicted on the series. Then came Covid.
The epic climax to the 2020 season, one which can only have been a nightmare to make happen, proves the Enduro World Championship can survive. In the end it is the dedication from the clubs running events, the teams, of course the riders and in the end whoever is in charge, which makes it all happen. As 2020 has proved, it works best when everyone works together to make good things happen.
What about 2021?
We asked every rider in the paddock on Sunday, 'what are you plans for next season?'. Almost all were cagey and non-committal. It's understandable in the circumstances – none of us quite knows what's coming next in terms of the pandemic.
Question marks remain over how the series will run under the FIM control in an interim season without a promoter – or even if we will see a promoter in the current financial climate. At least the 2021 EnduroGP season not starting until June gives riders, teams and the organisation time.
Even so, we hear some juicy rumours flying around the paddock. It is just gossip but if one or more of the major Italian teams are switching to run different brands as we heard, or if another famous manufacturer is stepping up its efforts in the championship again, or what about the one which says a big-name rider or two might just make the switch back permanently to GPs then it is all good for the sport we love.
One thing's for sure, if the next season is anything like 2020 then we're in for a treat.
Cruel hands
If the cruel hand of fate, or a mechanical error of judgement (depending on your point of view), hadn't dealt enough blows to riders across the classes, Jed Etchells can rightfully feel he took a hit between the eyes on the final day.
Beginning the second Portugal GP weekend, Etchells had won every Youth class battle bar one, where he finished fourth, and stood as champion elect. After a tough penultimate day where he confesses to "riding too conservative" (but definitely wasn't helped along the way by officials waving him down and slowing him down in the middle of a test) he began the final race day full of confidence to get the job done.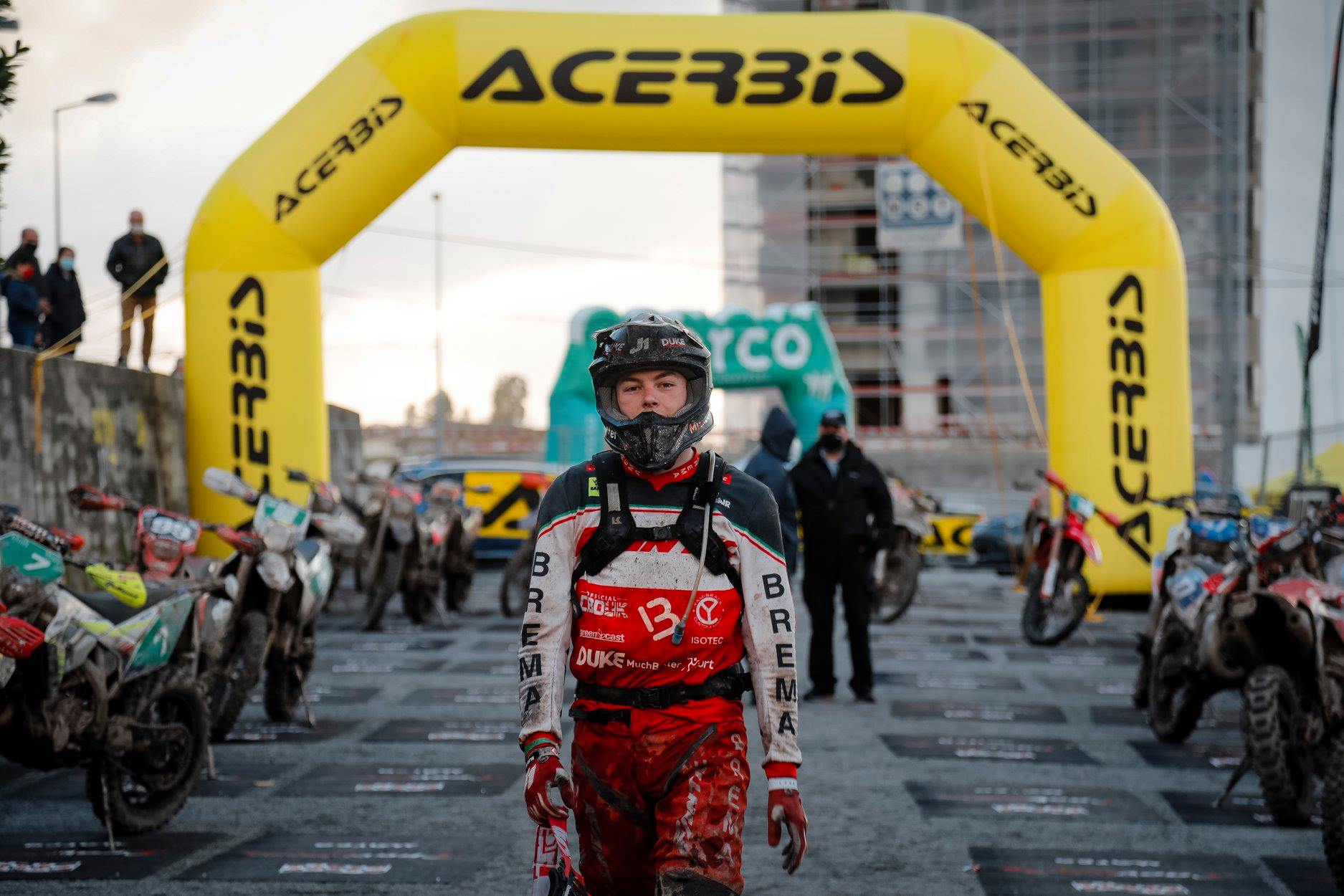 But a duff spark plug inside the D'Arpa Team Fantic 125 cost Jed 20-plus minutes and ended his title hopes. It left us old guys wondering why he didn't have a spare plug with him, but it was a cruel lesson. "Unfortunately that was the championship done right there," says Jed, "I have two years on the Fantic and now I'm moving to the 250 and into the Juniors so I will just have to give it the big comeback!"
Title rival Sergio Navarro hadn't matched Jed for speed in the bulk of the season, but like Holcombe he was in the right place to benefit and duly becomes the 2020 Youth Enduro World Champion. Not that he made it easy for himself, "At one point I was making too many mistakes in the special tests and was losing the championship I was so far down." Sergio says of his final day. "But everyone around me tried to keep me focused, we kept trying to do our best each test and finally we arrived in a position where we can take the championship. It is unreal."
Covid-19
We couldn't put this list together without mentioning the obvious effect Coronavirus has had on everything in life, let alone the 2020 Enduro World Championship. When the world did begin to get a hold on how things might work, EnduroGP made a plan which more or less worked out and, in the end, it is commendable that four racing weekends and eight days of racing took place across three countries. It honestly didn't look possible on a number of occasions.
We need your support
If you've enjoyed this article, if you've found it informative, interesting, entertaining even, please support us.
We want to continue doing what we do, to the best of our ability, serving the enduro and off-road community.
Please consider a donation, every little helps…
Thank you.
Photo Credit: Enduro21 | Andrea Belluschi + Nicki Martinez