First look: Enduro Engineering foldable bike stand
Enduro Engineering's new foldable aluminium bike stand doesn't just look good but, with a strong emphasis on build-quality and design, it also promises to be a very practical solution for off-road bikes in the workshop or at the track.
This new foldable bike stand from American manufacturer Enduro Engineering has been around for a few months having been introduced earlier in 2020. This is the first time we have had chance to get our hands on one (Covid and the Atlantic ocean can be quite a barrier sometimes).
The wait was worth it though and we were impressed from the moment we took it out the packaging. Straight off the bat it is light, simple to use, practical and has clearly been designed fit for purpose by the experienced guys at Enduro Engineering.
Enduro Engineering foldable bike stand highlights:
Folds down to 2 1/4"/ 5.5cm flat
Open top allows you to change oil on stand
Allows you to take both wheels off the bike
Grippy and durable polymer protection between stand and bike
Easy open and close mechanism – locks in open position via a lever
Packs in van or workshop areas
Packable and light to carry to pit or starting areas
Hangs on the wall of van, trailer or garage
Limited Lifetime Warranty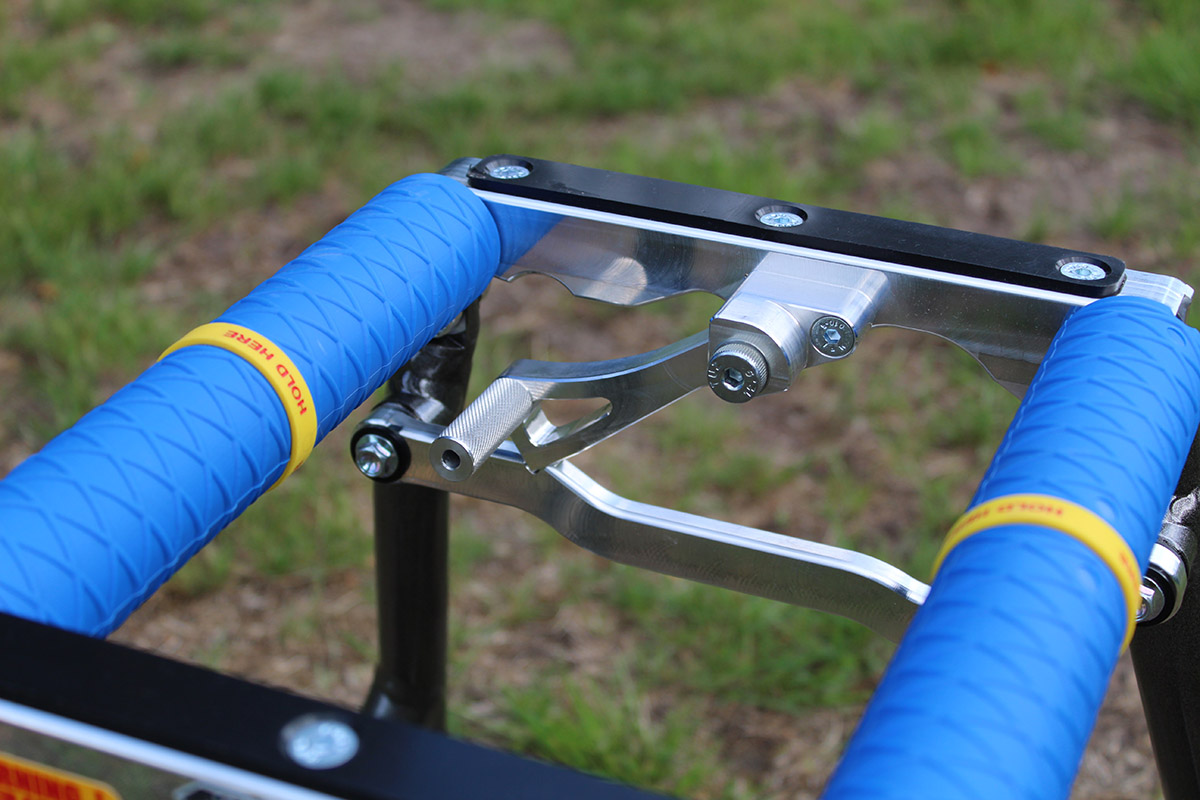 We're looking forward to putting this foldable stand to proper use under Enduro21 test bikes over the next months but our 'first look' impressions are good. We like the idea of the lifetime warranty – yeah, it is up the higher end of the price bracket for bike stands but this is a forever bike stand. It's also well bolted together using quality materials with a good finish and we like a good, quality product.
When you load a bike up the blue 'tubing' has a rubbery grip on the bottom of a skid plate, or frame rails depending on what you're running on your bike, which makes the bike feel secure on the stand. The upper surface of the top, side rails also has durable plastic strips to protect the aluminium as you get a bike on and off.
The stand is so easy to use we made a (slightly daft) video with it:
https://www.instagram.com/p/CCJjVi9nj0a/
We also like the way it lifts a bike clear and balanced off the ground to remove both wheels – some stands have a habit of making a bike fall one way or the other depending on which wheel is removed. The open top design also means oil changes are possible without having to put the bike back on the ground, which many people will know is not always an option with other bike stands.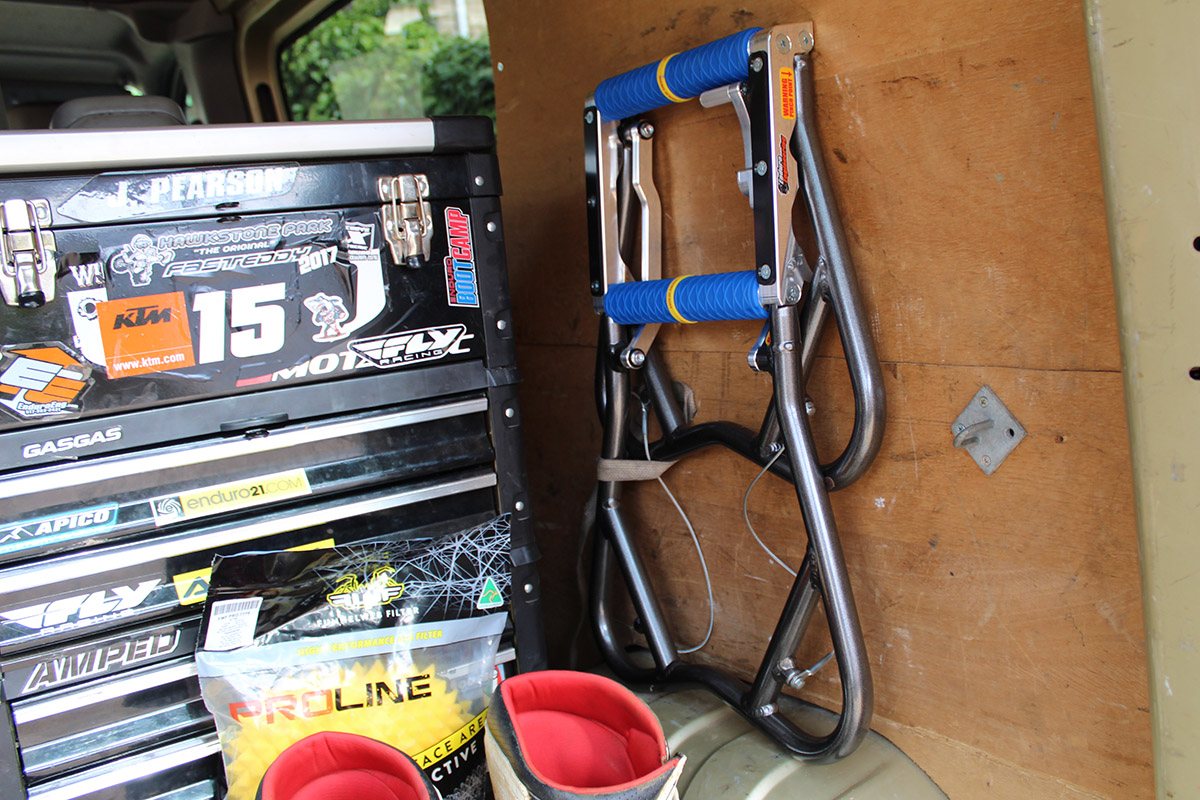 Cost: $249.95
More information and worldwide availability: EnduroEng.com
Photo Credit: Enduro21