Billy Bolt blitzes Fast Eddy Cross-Country
The event that should have been the opening round of the WESS Enduro Championship (until WESS pulled the plug due to Covid) deterred none of the riders already entered for the 2020 Original Fast Eddy Cross-Country race at Hawkstone Park.
After Saturday's Sprint Enduro qualification races, the Original Fast Eddy cross-country race saw 140 riders lined up ready to take on Hawkstone Park, some for the very first time. There was an incredible atmosphere with riders grateful for the event to be going ahead after the turmoil of 2020.
Off the start line it was Charlie Frost and Suff Sella who fought for the holeshot, with Billy Bolt failing to fire up his Husky and setting off near the back. However, Bolt quickly fought his way to the front and was leading by the time they reached the woods partway into the lap.
Billy rode with ease, making the hills that stumped the majority of riders seem easy and stayed comfortably out front for the 2.5-hour race to take the well-deserved win.
Suff Sella also had an impressive ride and was only an average of a minute behind Billy for most of the race, finishing in second. Baur Gruppe Sherco's Tim Apolle put in the work and made his way to third, keeping his position for the whole race.
The biggest race battle for the Pro riders was for fourth and fifth that lasted for most of the race between Fraser Flockhart and Charlie Frost, as thy changed places a few times, but they finished fourth and fifth respectively.
Race highlights:
https://www.facebook.com/SnapShotMediaa/videos/2401921813450202
Here's what Billy had to say about his race victory:
https://www.facebook.com/SnapShotMediaa/videos/788292281971928
Results: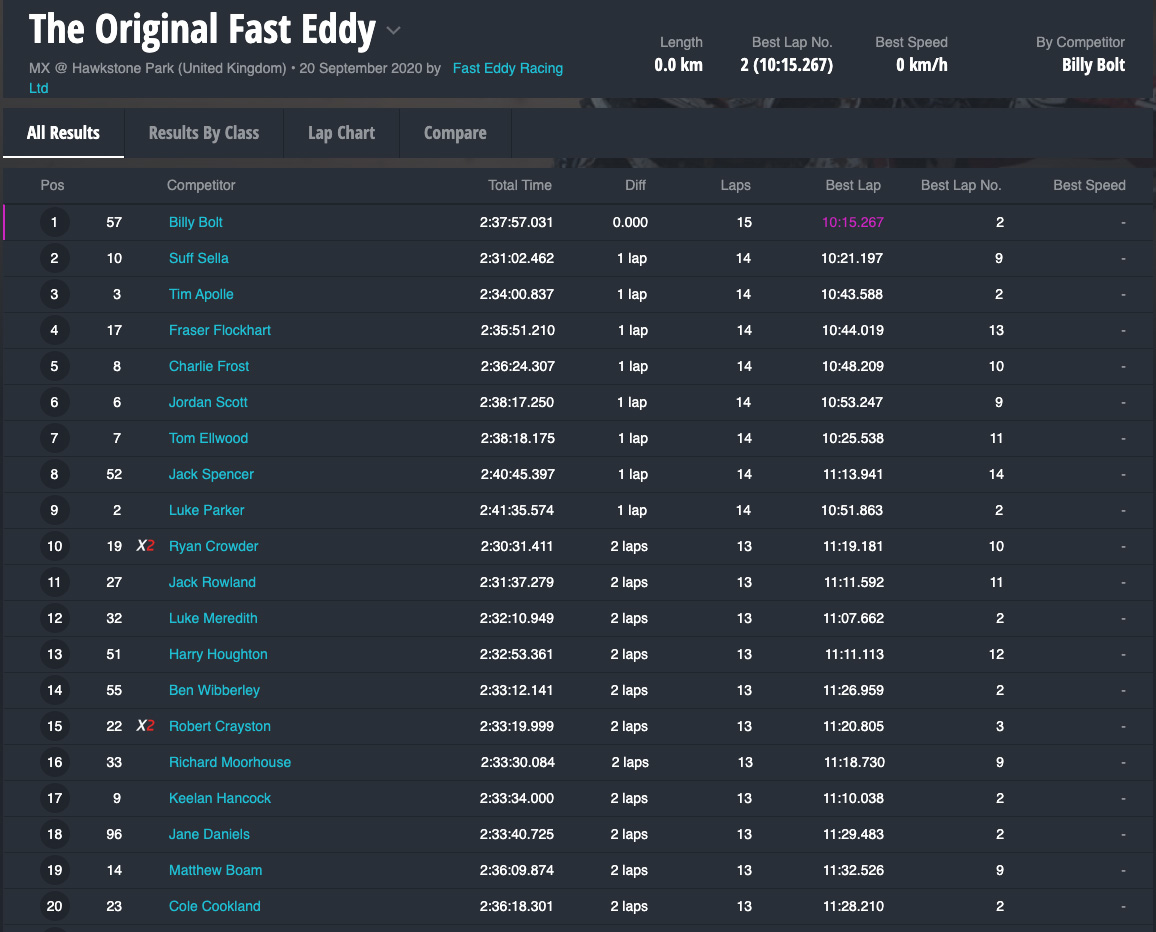 Words and Photo Credit: Tilde Tighe
Video Credit: SnapShot Media