2022 EnduroGP results: Alex Salvini sets fastest time at the Super Test
Results from the first Super Test at the GP of Spain, round one of the 2022 EnduroGP World Championship season, where Alex Salvini set the fastest time with Steve Holcombe in second place and Brad Freeman third.
Lalin Super Test in a nutshell:
The first Super Test of the season gathered a decent fan crowd in Lalin, Galicia. The track was a mixture of technical and fast sections with a log feature that ruined some rider's runs.
Not many people were betting on Alex Salvini today, but the Italian ridded precisely to bag his first overall win of the 2022 season and showed everyone that he has left behind the shoulder injury that forced him to stay out of the series last year.
Second place, by 11 tenths of a second, went to Steve Holcombe who looks to be back at his best and ready to fight for wins again.
The times were pretty close today, Brad Freeman got third and was less than half a second slower than Salvini.
In Junior, Zach Pichon showed his potential today with a time of 1:55.22 that puts him eight overall. Second and third places went to Jed Etchells and Lorenzo Macoritto respectively.
As Cervantes said, Leo Joyon started the season with a bang by being the only Youth class rider to go under the two-minute mark. Kevin Cristino was second and Harry Edmondson third.
Jane Daniels was at another level in the Women's Enduro class. The brit was six seconds faster than Mireia Badia and eight more than Rita Vieira.
In the Open class Goncalo Reis set the pace with Harry Houghton in second and Paradelo Rodriguez in third.
GP of Spain Super Test results: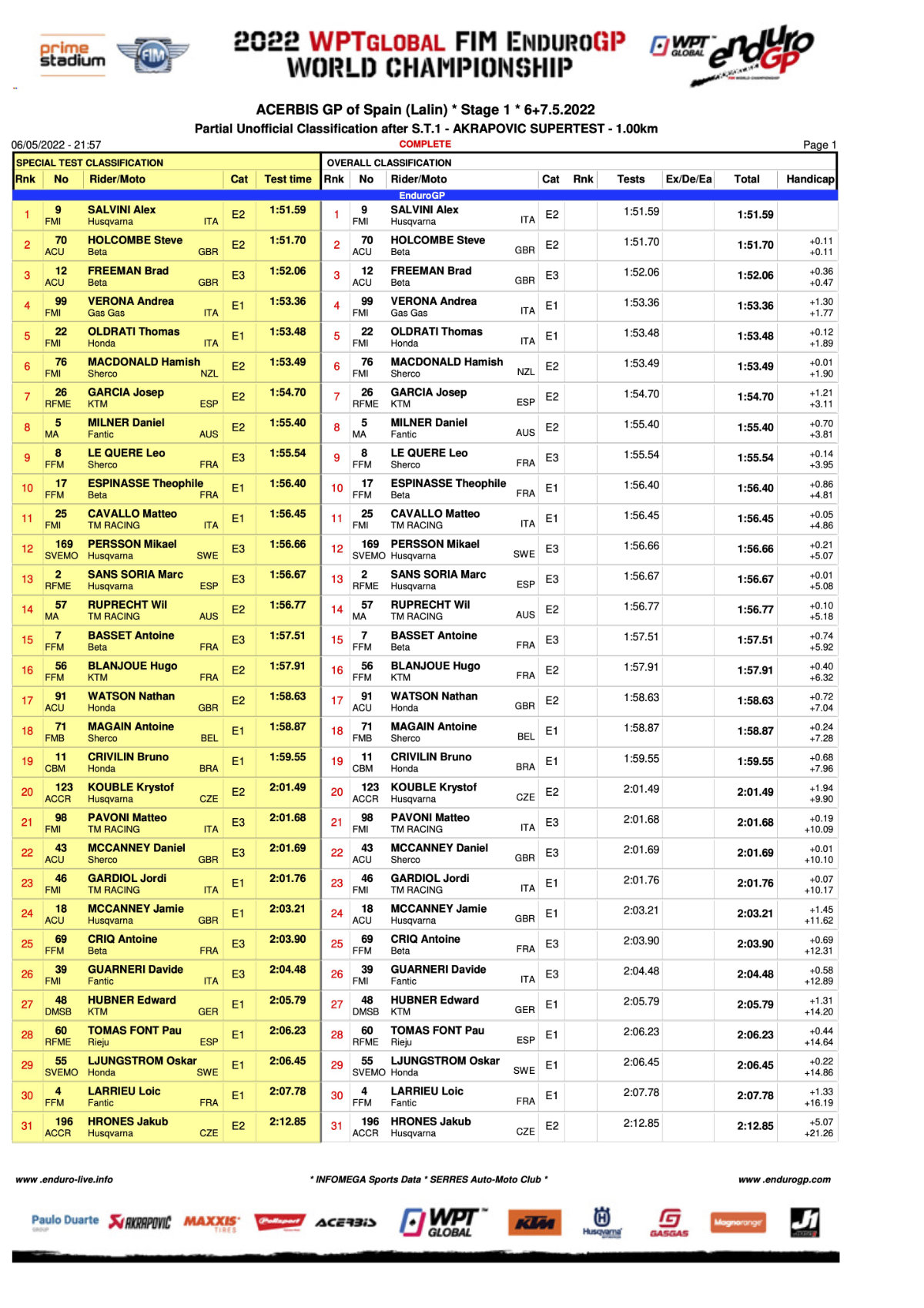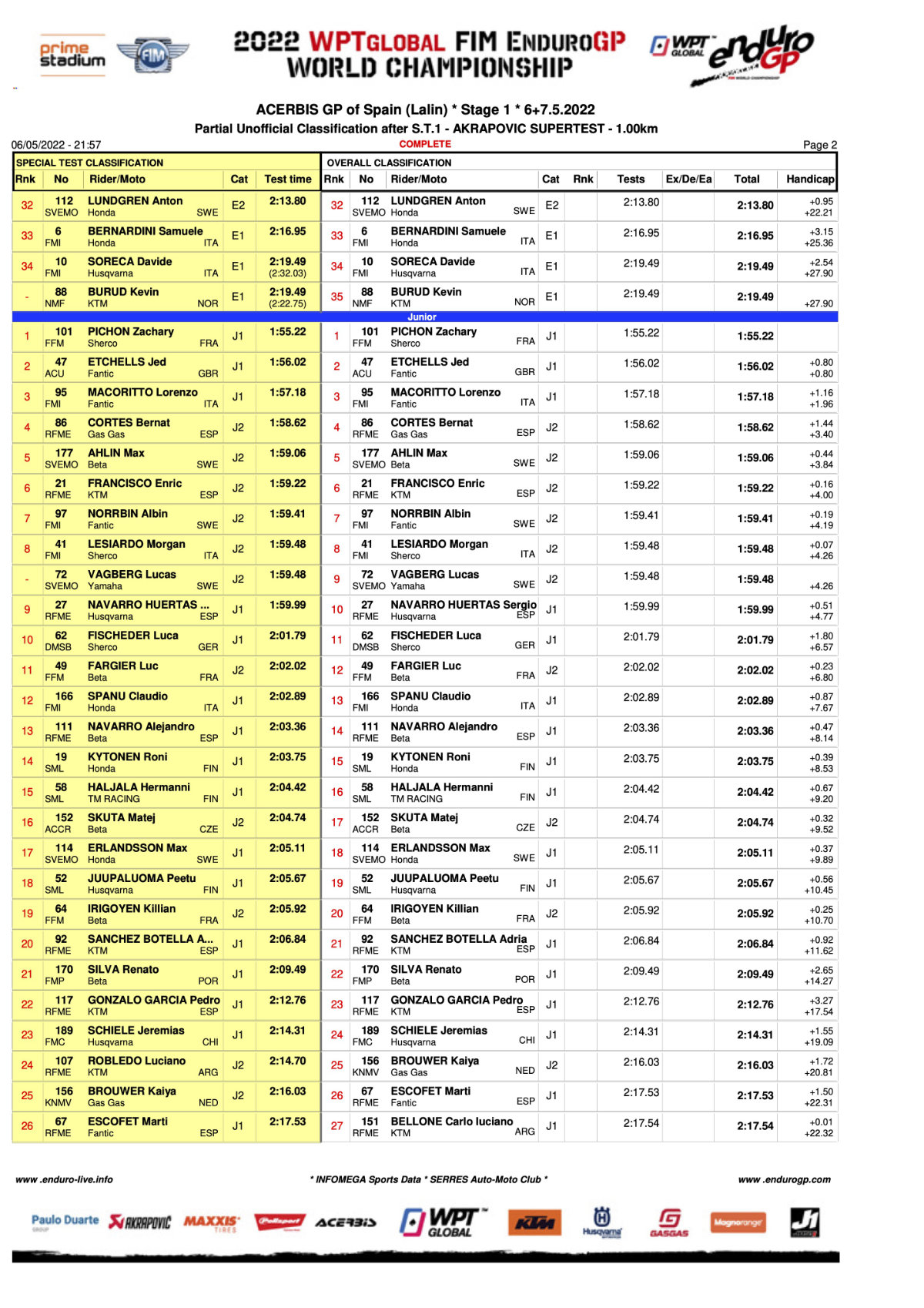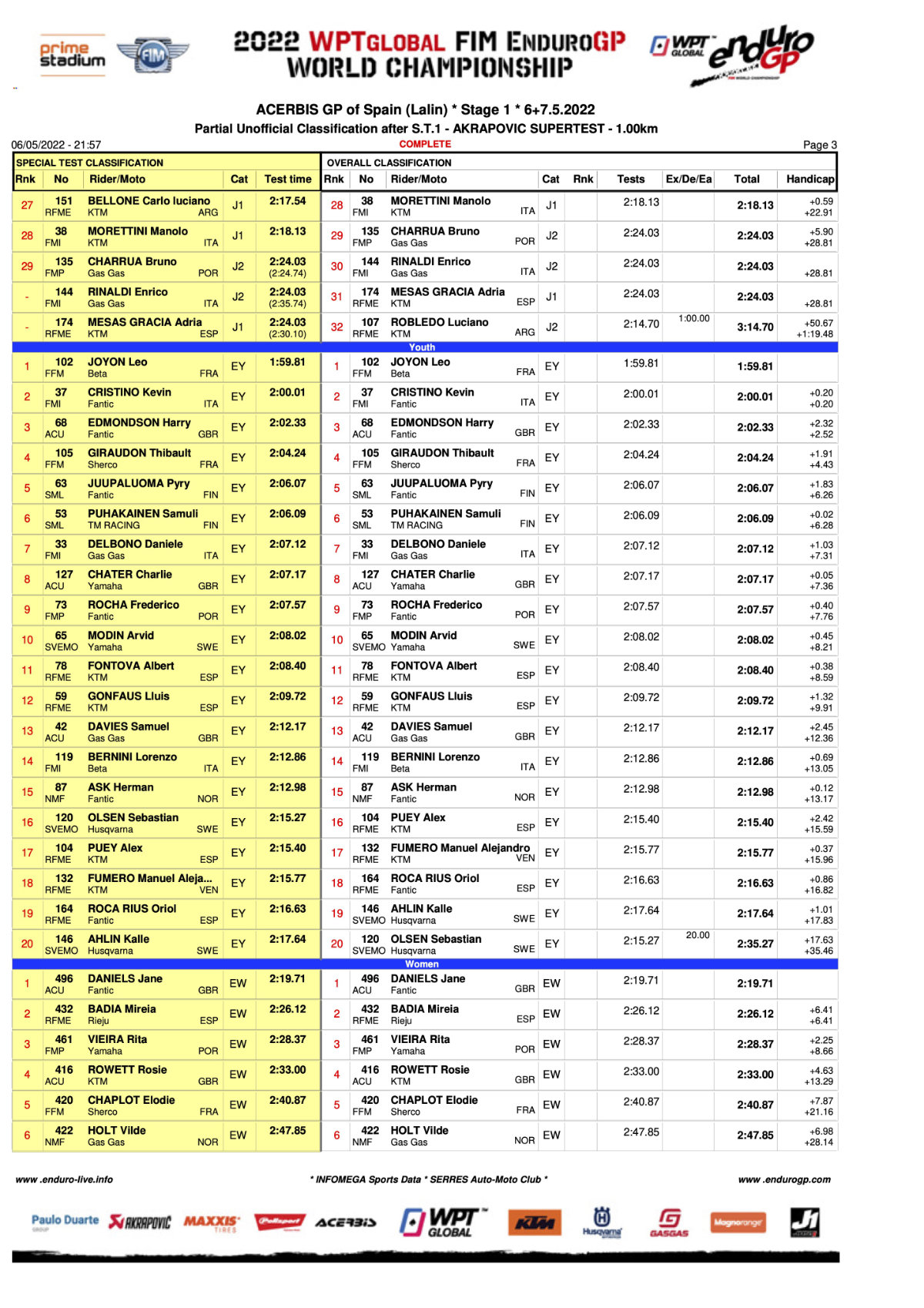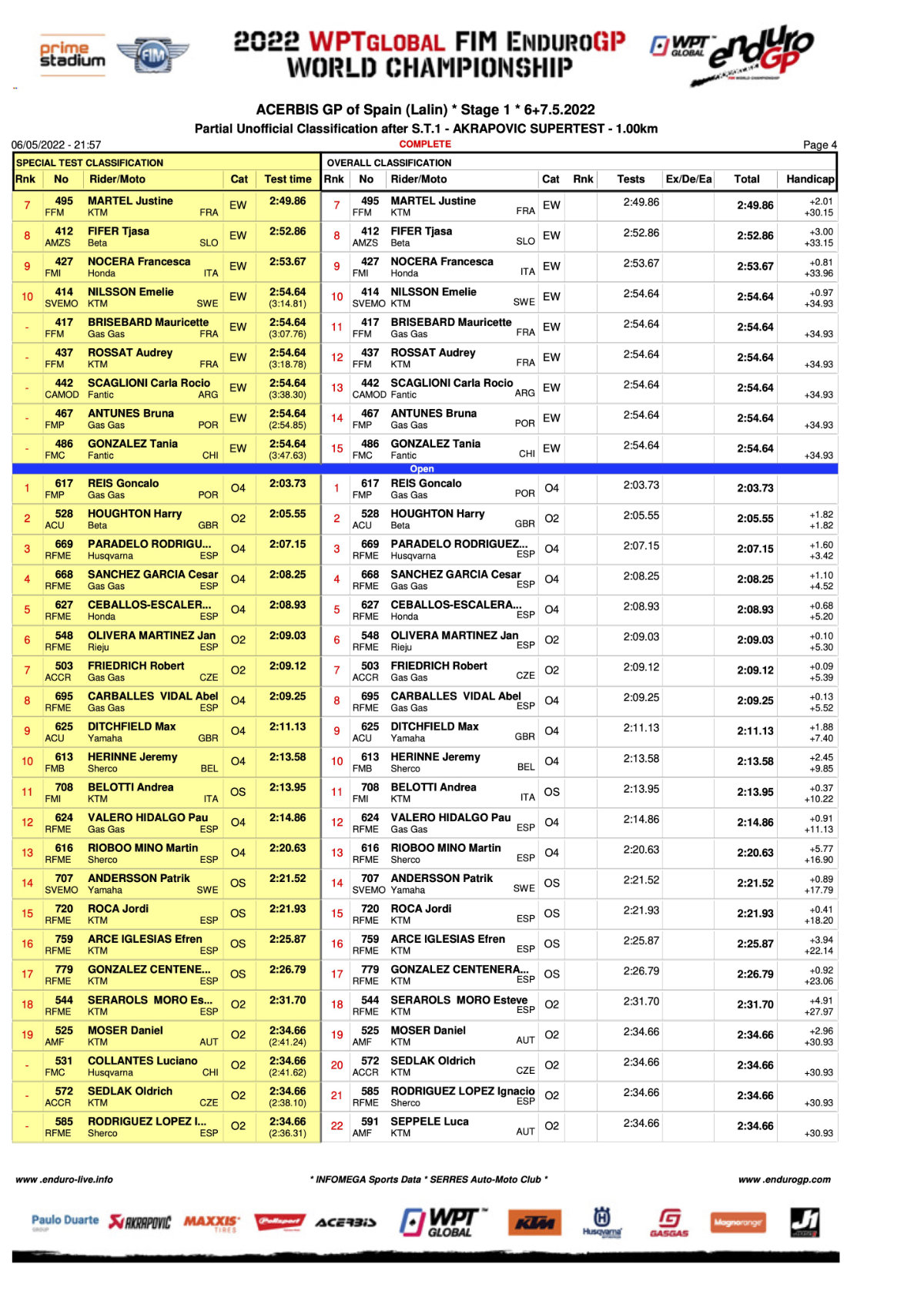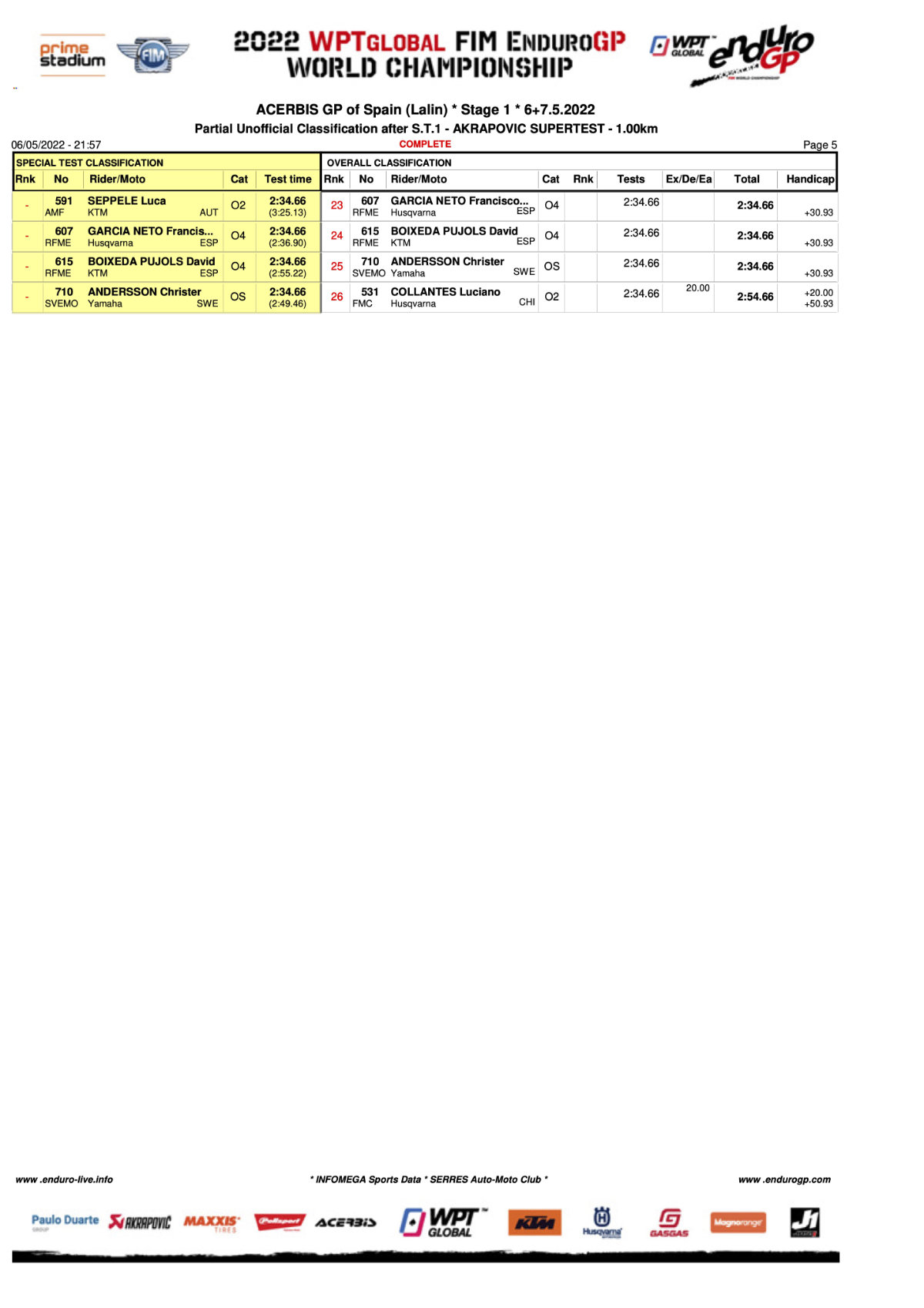 Photo Credit: Enduro21 | Andrea Belluschi + Nicki Martinez