"Without a doubt it'll be anyone's world championship"
Enduro21 catches up with two enduro legends, the five time world champion Iván Cervantes and the multitalented and 21 times world champion Laia Sanz, to find out who are their favourites for the EnduroGP title this 2022 season.
Making our own predictions for the EnduroGP World Championship is always a fascinating game studying form and fitness of riders as they enter the new season. But this time we also wanted to know what two enduro heavy hitters have to say about seven round series.
Who better than Spanish legends Ivan Cervantes and Laia Sanz – they have 27 world titles between them and experience by the bucket load.
Enduro21 asked them both who are the favourites for the title as well as who to watch across the senior, women's and junior classes as we press go on the new season this weekend in Spain.
EnduroGP – the big prize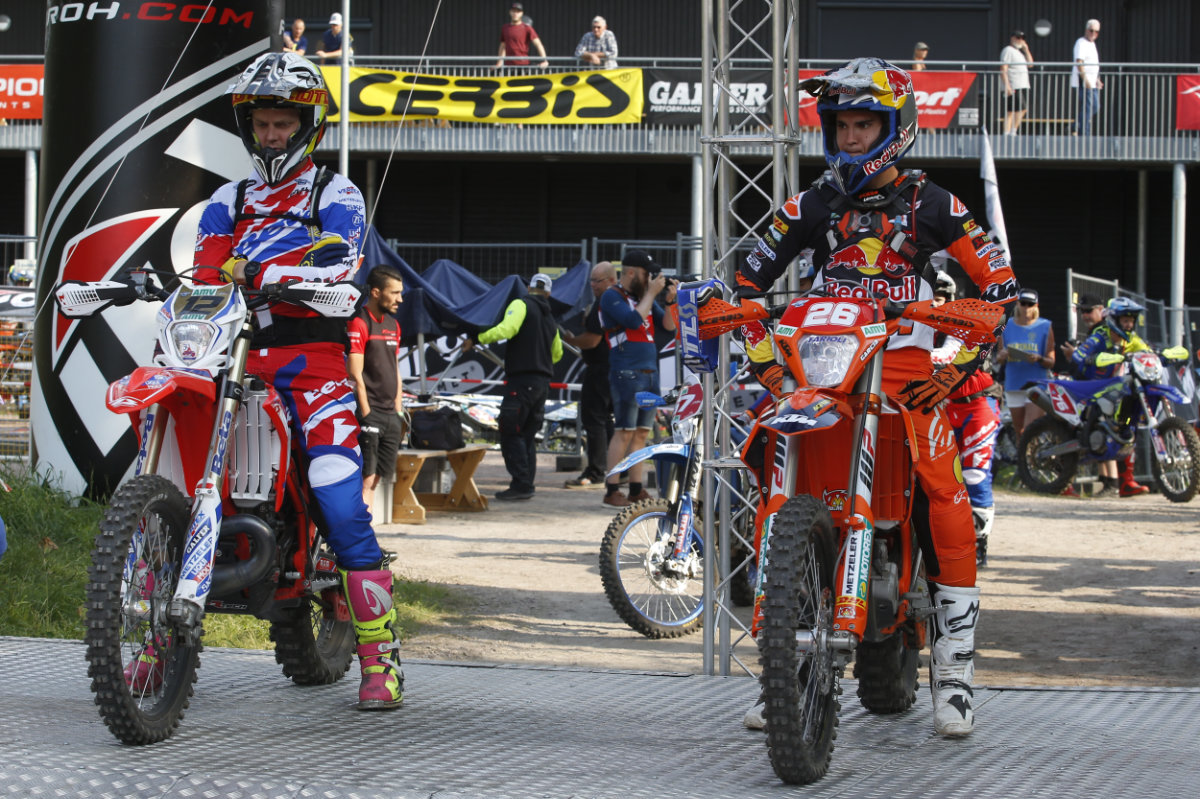 Ivan Cervantes: "I see Brad Freeman and Josep Garcia as the favourites. They are a step above the rest, riders like Hamish [Macdonald], Steve [Holcombe], [Andrea] Verona, [Wil] Ruprecht or Antoine Magain who is also doing things well.
"I think there will be other riders who will give us a surprise, like [Matteo] Pavoni for example and I think that all these riders will fight for a win, but Brad and Josep will be the main guys.
"It's true that both Josep and Brad have suffered an injury not long ago and they have just gotten back on the bike. But Josep made the comeback for the first race of the Spanish Championship and Brad returned to the Italian Championship, they will arrive 100% for sure because García has already won with ease in Spain and Freeman did very well in Italy, despite not being as dominant as in 2021.
"It will be a championship that in the first round in Galicia everyone will be giving their 110%, but with an eye on their rivals to see what they're doing. When I raced professionally it was the first thing I thought of, to see how I had done my homework, it was the day to put myself to the test.
"After the first race you already know where you are, who your direct rivals will be, who you see as favourites for the title and who surprises you for better or for worse. You thought, for example, that Brad would be incredibly strong, and he might not be. After the first race everyone looks at the mistakes of their rivals."
Laia Sanz: "Obviously for me Josep is the favourite both in EnduroGP and in his class, but in enduro anything can happen. The season is long and we have to see how everything evolves.
"Verona is a rider that I also really like and we have to add Holcombe to the mix, who has started the year very strong, apart from Hamish Macdonald who has also had very good performances so far.
"We will see what happens, but I think it will be a much more interesting championship than it was last year."
Cervantes and Sanz predictions by class – E1 world championship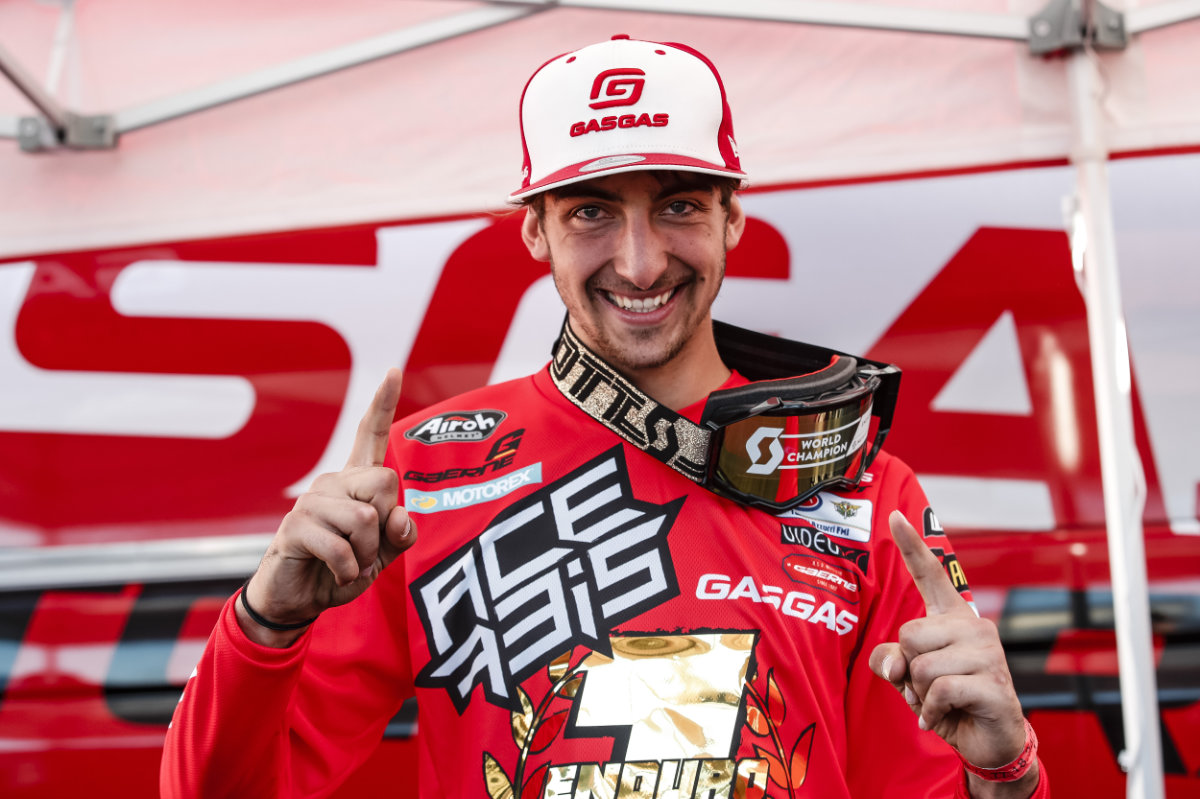 Cervantes: "In E1 I see Verona very strong, he has done his homework, he wants to defend the title, he had a good pre-season and he has been training on grass in France.
"I also see a very motivated Jamie McCanney now that he is back riding a 250 4T. I've been lucky enough to see him ride in England when I've been testing for Triumph. I went to see him ride on a track on a day off and I have to say he was going pretty fast.
"I think Antoine Magain will also be there, now he is totally adapted to the Sherco and he goes very fast with the 250 two-stroke. In the Spanish championship he did very good times and I think he will be out there making noise. Thomas Oldrati is also downsizing to E1 and I think he will be able to do great things."
Laia: "In E1 the clear favourite is Verona. I have no doubt that McCanney will be there in some races, but Andrea finished very strong last year and that makes him the clear candidate to win the small class title."
E2 World Championship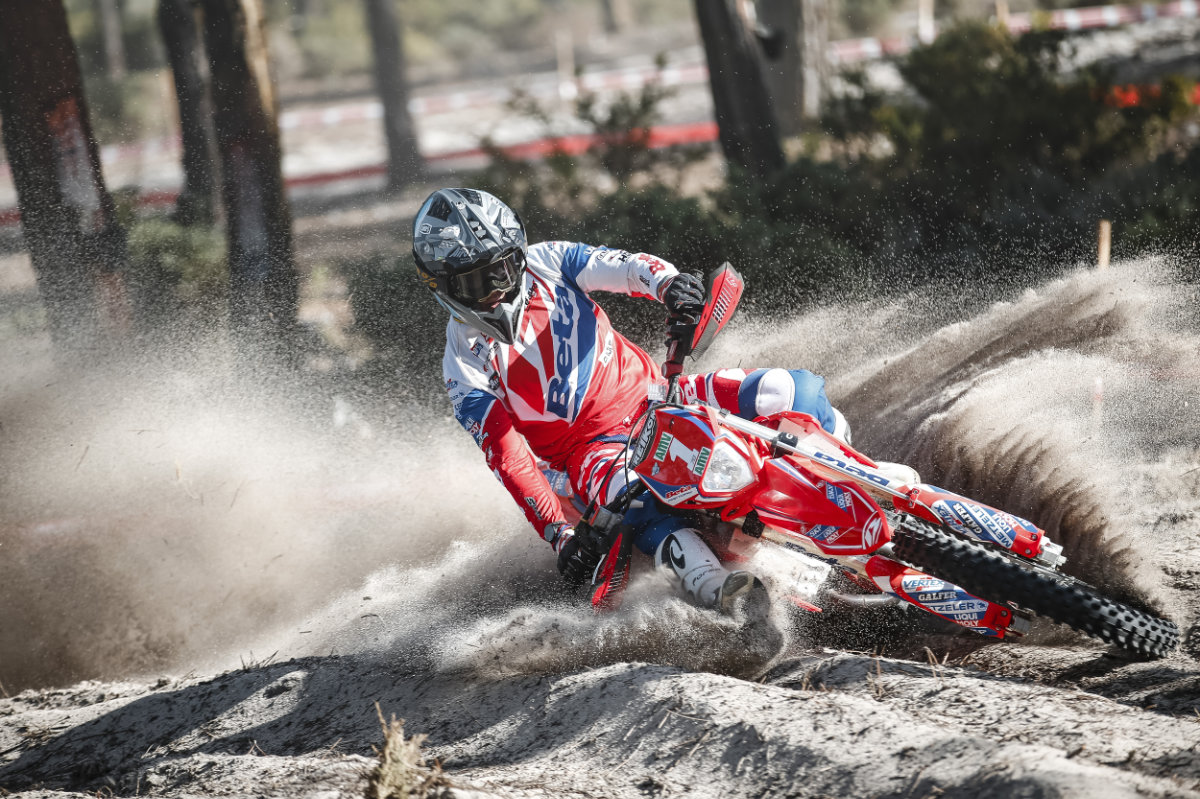 Cervantes: "In E2 I think that García will have great rivals, especially with Steve Holcombe who will want to be back at the top after not having been able to fight with him face to face last year.
"I see that Hamish Macdonald has really improved his cornering and drops many seconds every minute at the special tests. He came to the Spanish championship and had very good results, even beating Josep in a special. He has won in the Italian Enduro Championship also.
"I thought that Ruprecht was going to go faster in the Assoluti (Italian enduro series), but he is not delivering the results I thought he would. I don't know if he suffered an injury or something because last year he was at a very high level, he won the Italian Championship quite easily.
"García will be dominating easily I think, some rivals will come out and challenge him but not much more."
Laia: "In the last few races of last year and the first few of this year we have not seen Ruprecht as strong as he was in the 2022 season. Steve Holcombe will be there for sure and if he is physically fit, he is a very fast rider.
"Last year he had a very bad time physically and if he is motivated for this season, he can put up a fight. Of course, we can't rule out Watson either, but I think he's not as consistent as Garcia or Holcombe.
"I see García and Holcombe as clear favourites to fight for the class, they are very fast riders and they don't usually make mistakes, which makes them the main candidates for the title."
E3 World Championship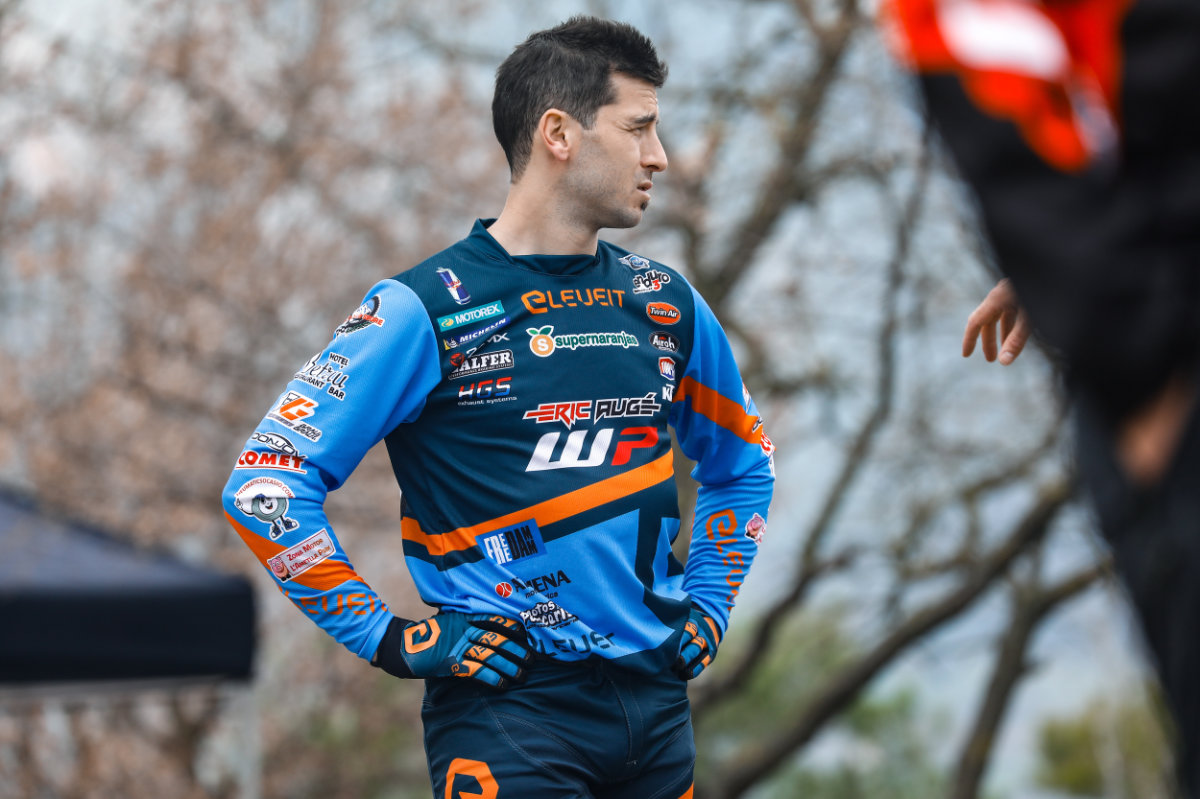 Laia: "In E3 the favourite is Brad Freeman, but obviously this year I was betting very heavily on Jaume Betriu. It's a shame that he got injured in the last minute because I saw him able to upset Freeman in some races.
"Brad is very strong and at a very high level, but I think Jaume was doing a very good job. It's a shame that this injury arrives just a week before the world championship because I saw him not only fighting to win in E3 but also with the possibility of doing very well in the scratch and getting a podium. It's a shame, but I hope that he recovers soon."
"Matteo Pavoni comes from being a very strong rider last year in Junior, but I have to admit it is difficult to say until the first race is over how everyone is doing."
Cervantes: "Unfortunately we won't see Jaume Betriu at the Portuguese GP or the Spanish GP. I think he was one of the riders to take into account. His level of riding, physical and mental condition, is above many of the favourite riders."
"With Jaume's absence I think Brad will have a walk in the park. Maybe we'll see Matteo Pavoni winning some special tests, but in the general Brad will be above the rest. Pavoni lacks experience in the senior classes, I am not saying that he is not fast, he is and he has proved it in the Six Days, he may be there making noise but below Brad.
"I'm sure there will be other riders who will end up going strong. Guarneri with the Fantic 300 two-stroke can also be a rider to watch."
Women's Enduro World Championship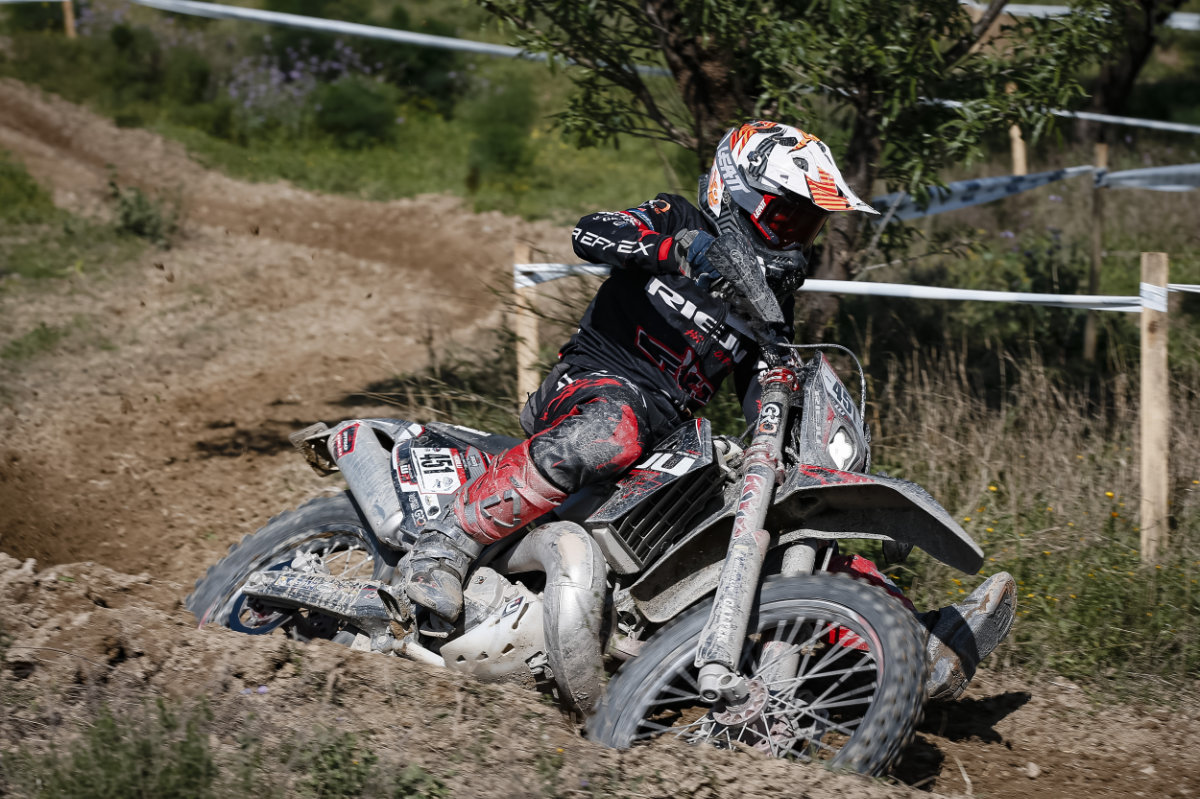 Laia: "This year we will see a good fight between Mireia Badia and Jane Daniels. Last year they were battling for second place until the last race, which Mireia finally made hers.
"Badia was able to win a grand prix last year but I also think it will depend a bit on the type of races. Daniels is quite consistent and in difficult races she usually does well and despite the fact that I see Mireia being faster this year, if it is a race with an technically hard tests it can favour Jane.
"Mireia has been working on her weak points and I think that she is now at a very good level. Last year she already finished the year with very good times in the extreme tests and on any type of terrain, that backs her up."
Cervantes: "Jane and Mireia are very evenly matched, I think it'll be a very exciting World Cup. We will see how Mireia handles the two-stroke since she has always raced four-stroke bikes, but she has already made her debut in the Spanish championships with the Rieju 2T and she has done very well. If there is an extreme test that is a bit complicated or very twisty, this bike can help you a lot.
"We'll have to see what pace and strength Daniels has after the first race. I think that both of them will be very even, and we hope that Mireia ends up taking the title after having been close for so many years."
Junior World Championship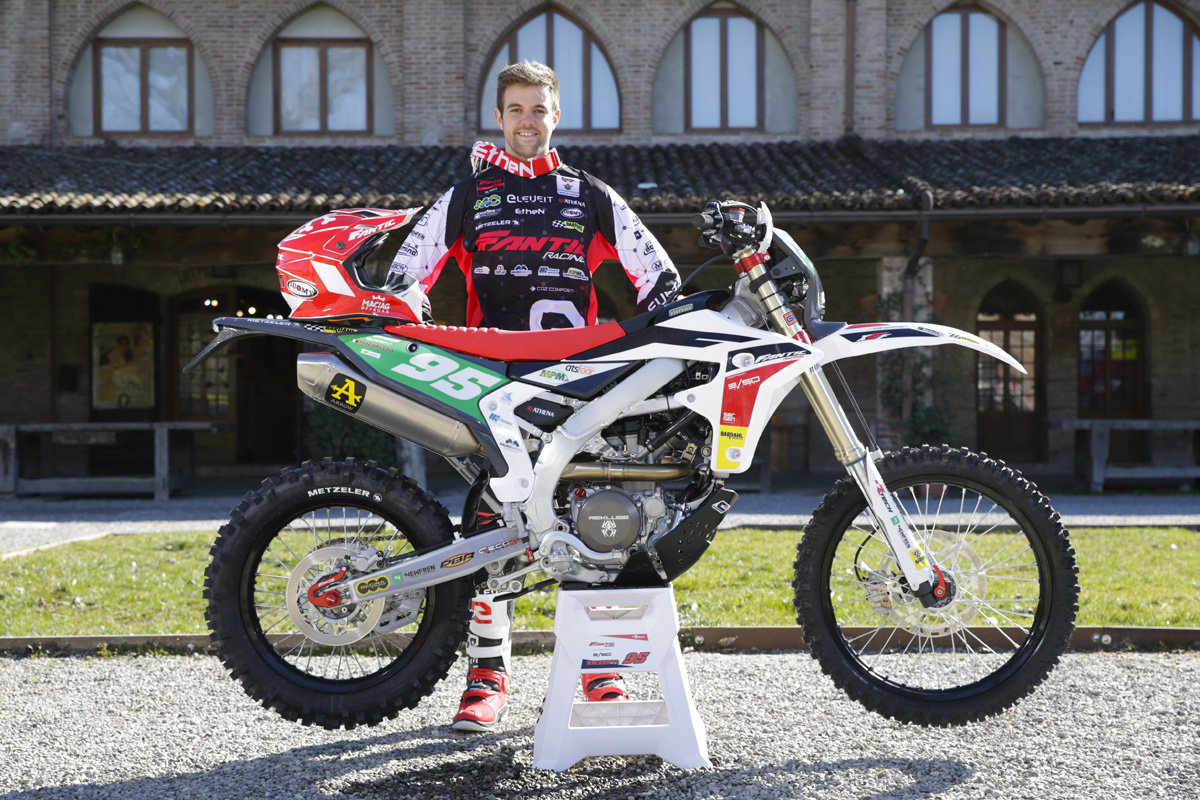 Cervantes: "One rider who I think will play a very, very big role will be Sergio Navarro. He has had a brutal preseason and has just won race in Galicia last week, beating Holcombe by two or three seconds, and at the Spanish championship he did very well. I think we will hear the Spanish anthem sound at one of the races for sure.
"Obviously Lorenzo Macoritto is the favourite since he is the world runner-up in the class and he is a very fast driver. He is in the official Fantic team and I think he will be a clear candidate for the title. But don't count out the Spanish riders, reinforced by the signing of Alejandro Navarro by Beta to ride a 250 2T in Junior 1, who are coming strong."
Laia: "In Junior we will see how it goes, I hope that the Spanish guys [Navarro brothers, Bernat Cortes and Enric Francisco] succeed, but Lorenzo Macoritto is going to be a tough rival. Sometimes there are riders you don't count much at the beginning of the season and then they end up doing very well, so we'll have to wait and see what happens."
Youth World Championship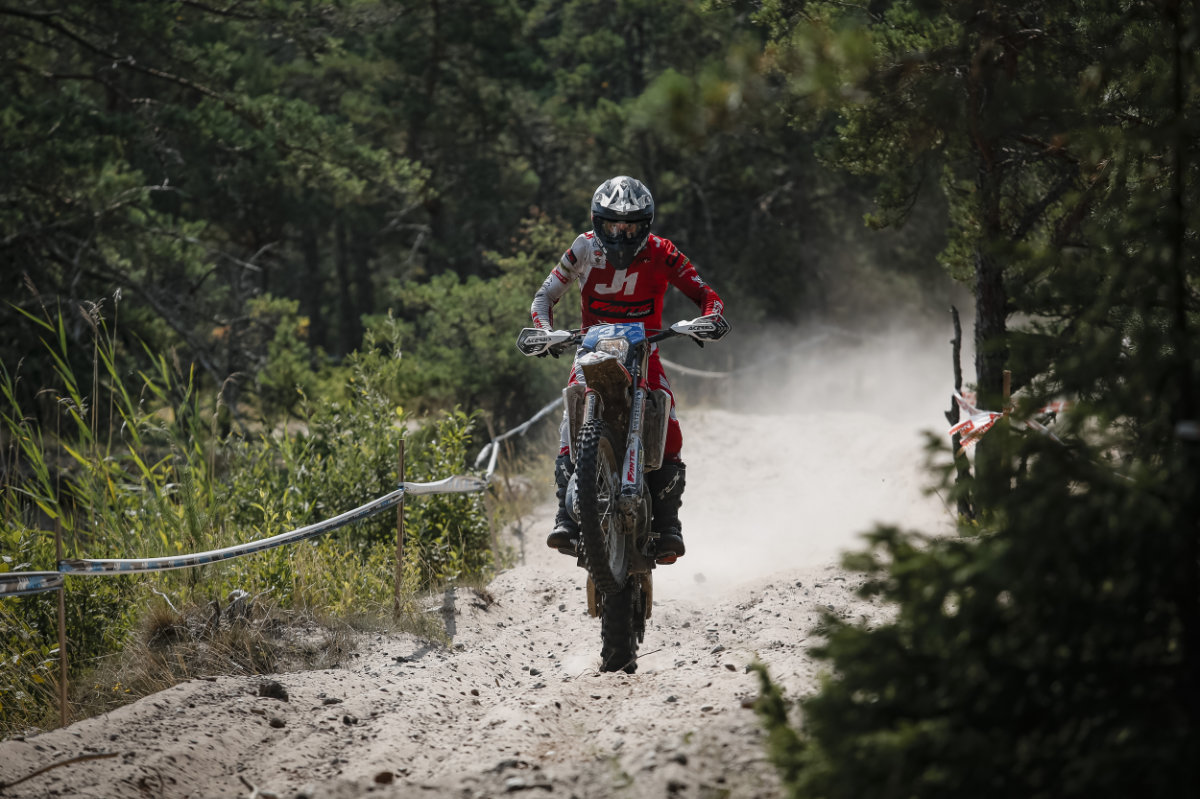 Cervantes: "I think that the Youth class will be very strong this year with Kevin Cristino, Harry Edmondson, as well as Leo Yoyon, Thibault Giraudon and Arvid Modin. On the other hand, Spaniards Albert Fontova and Lluis Gonfaus are going to be close for sure.
"Let's see what happens in this first race which, as I said, is where we'll see how things are going. One of the favourites for me will be Cristino, because I have seen his results at the Assoluti d'Italia and some videos and I think he has had a very good preseason. Also, he races for Fantic which is a really strong team.
"Without a doubt we will have a very open world championship, with many intense fights that I will follow closely."
Laia: "In Youth there is also a high level, obviously I hope that Fontova does very well. Harry Edmondson and Kevin Cristino will not make it easy at all, but I hope the Spaniards have a good year".
"In recent seasons we have seen a very high level in this class, in which if a rider makes a mistake, he does not lose a position but drops from third to 10th in a special test. It is a very competitive class so it will be difficult to predict a winner."
Photo Credit: Future7Media + Fantic + R.Rovira Media