2022 EnduroGP season incoming – Enduro21's form guide heading to Spain
The wait is over, the Enduro World Championship is back this weekend in Lalin, Spain. The 2022 EnduroGP season promises much with more international riders joining the party, everyone (mostly!) fit and some solid pre-seasons stacked up. Enduro21 takes a look at the form book heading to round one...
EnduroGP World Champion Brad Freeman has some trouble on his hands in 2022. Last year was a season which you could label Freeman's coming of age championship. We went from just one or two riders battling it out, mainly Brad and his Beta teammate Steve Holcombe, to five or six potential winners were chomping at the bit every single time out.
Brad shrugged them all off simply by being fast, often fastest, in all tests across the whole season. Gone were the mistakes and it was relentless how he notched up the points – a fact no more proven than his outright day win to clinch the title.
But this year looks different. The battle is going to be harder with established and long-term rivals faster and fitter, plus some new faces coming into the frame – if five or six people might have taken the wins last year that has grown to eight or 10.
It's going to be awesome and if we know anything about Brad it is that he is up for that challenge big time, despite a 'minor' set back of a broken collarbone two months ago.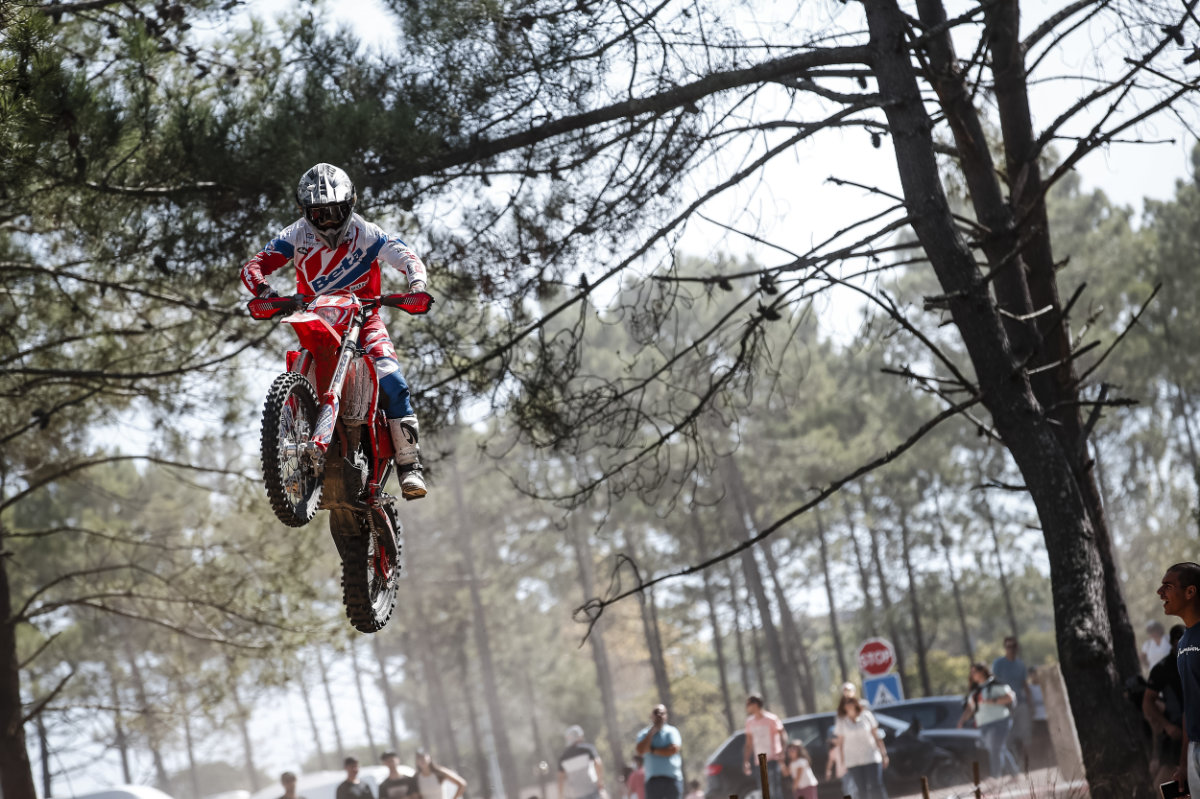 Speaking of Holcombe. Taking the overall last weekend at the Italian Championship round was good timing. Troubles with health and broken bones have hampered Holcombe for a few seasons now but the pre-season has been solid for the seven times champ.
An upgrade to the Beta 390 RR might seem like nothing, just 40cc doesn't sound much, but it is the tweak of power Steve says he was probably lacking. With more time and fine tuning of the bike set-up, a good off-season and good fitness (proved at three GNCC rounds), Holcombe is certainly a force again after a fallow 2021.
Can Garcia get the top prize?
Although he has two, E2 world titles to his name, Josep Garcia has never won the outright EnduroGP world crown. Having returned fulltime to the world championship in 2021 and immediately taking GP wins (plus an outright ISDE scratch win last September), surely the overall title must be top of the tick list for the Spaniard in 2022.
Like Holcombe, Garcia took time out of Europe pre-season to train and race GNCC in the USA. That went exceptionally well with second place behind the all-conquering Ben Kelley in just his second GNCC race. That race also saw Josep break his hand however and the injury will have hampered his pre-season.
Josep has never lacked the speed but he admitted too many crashes and mistakes in tests cost him against the formidable form of Freeman last year. It was something the KTM Factory Racing rider ironed-out by the 2021 ISDE where he was unstoppable. If he carries that form forwards this might be different come the final day's racing in Germany on October 16.
Honourable mention must also go to Garcia's compatriot Jaume Betriu. Still inexplicably not picked up by a factory team, the WP Eric Auge rider put the 500 KTM in among the best on the way to second place in the E3 world championship behind Freeman. He ranked with the fastest few last year and defied physics on the 500 so often. The bummer for Betriu is he crashed last week practising and will miss the opening rounds with four broken ribs.
Settling at the top
Nothing has changed for Andrea Verona this year. Same bike, same factory GASGAS team, same E1 class which he has won consecutively for two years now. That's significant because Andrea has been able to concentrate on his winter without any distractions.
Verona was the only rider to take it to the man Garcia at the 2021 ISDE and was formidable in knocking back Davide Guarneri's challenges in E1 class last year – in part it seemed like that contest with Guarneri fired him onto greater results.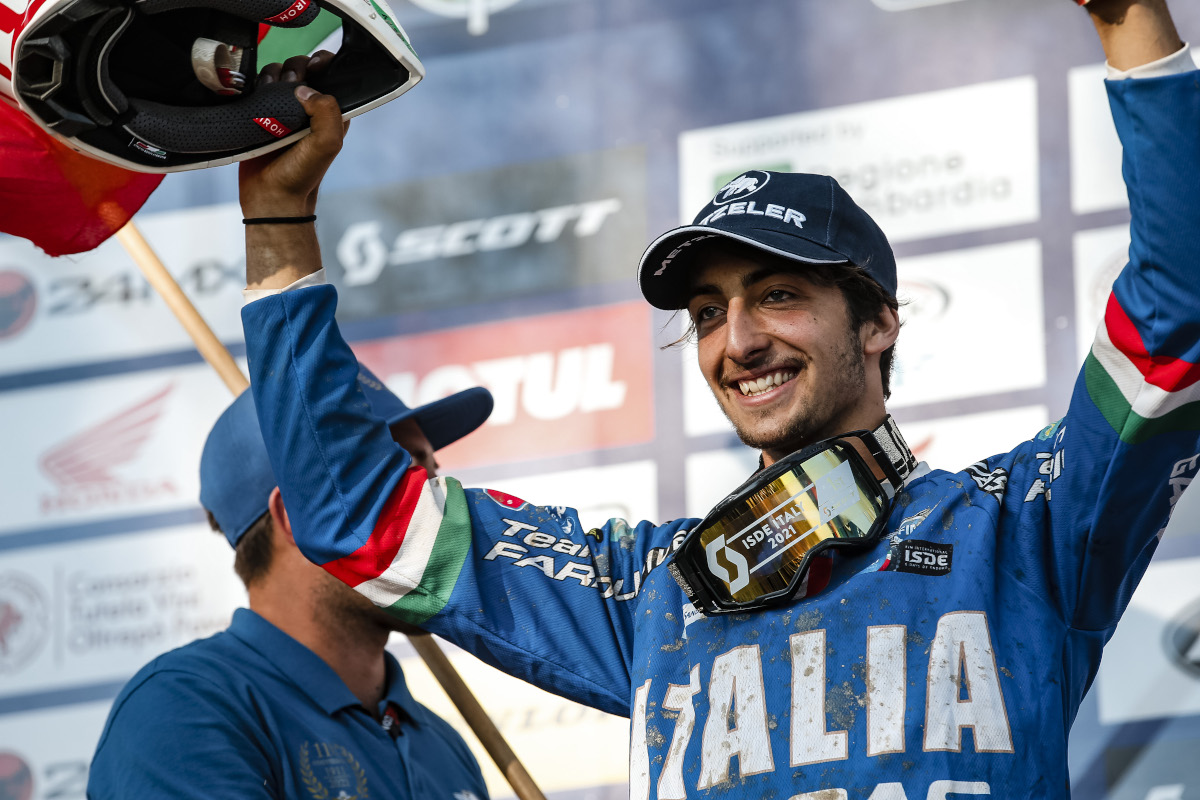 The trick that great champions pull off is to go from being best in class to being best outright and that is the next step Verona is in the process of taking. Last season he edged up the world order to stand on the scratch podium more and came mighty close to taking a maiden day win in Sweden. Surely this year it is time to make that next step.
Antipodean onslaught
It's not like riders like Hamish Macdonald, Wil Ruprecht or Daniel Milner are strangers to us or some young kids popping up the top half of the earth for the first time who we've never heard of.
They are established riders with world titles, ISDE gold medals and GP wins. What's different this year is they are all here at once in EnduroGP and are capable of topping the time sheets.
Wil Ruprecht was in the mix in 2021, took a maiden day win outright and was one of the elite five or so riders at each GP head and shoulders above the rest. Wil's form in defending his Italian Enduro crown has been a little below par this year but he is settled in the TM Boano team and fast.
Stealing everyone's thunder in the Assoluti Italian series this year has been Sherco CH Racing team rider Hamish Macdonald. The Kiwi leads his team's domestic series ahead of most the riders he'll face in EnduroGP this year. He is on a roll.
From back-to-back Youth and then Junior world crowns, 2021 followed as a learning year in with the big boys class. His best performances were often under the radar with podiums in the super-competitive E2 class too.
Macdonald's career progression has been methodical and this second year in the seniors is already continuing on an upwards trajectory. Watch this guy.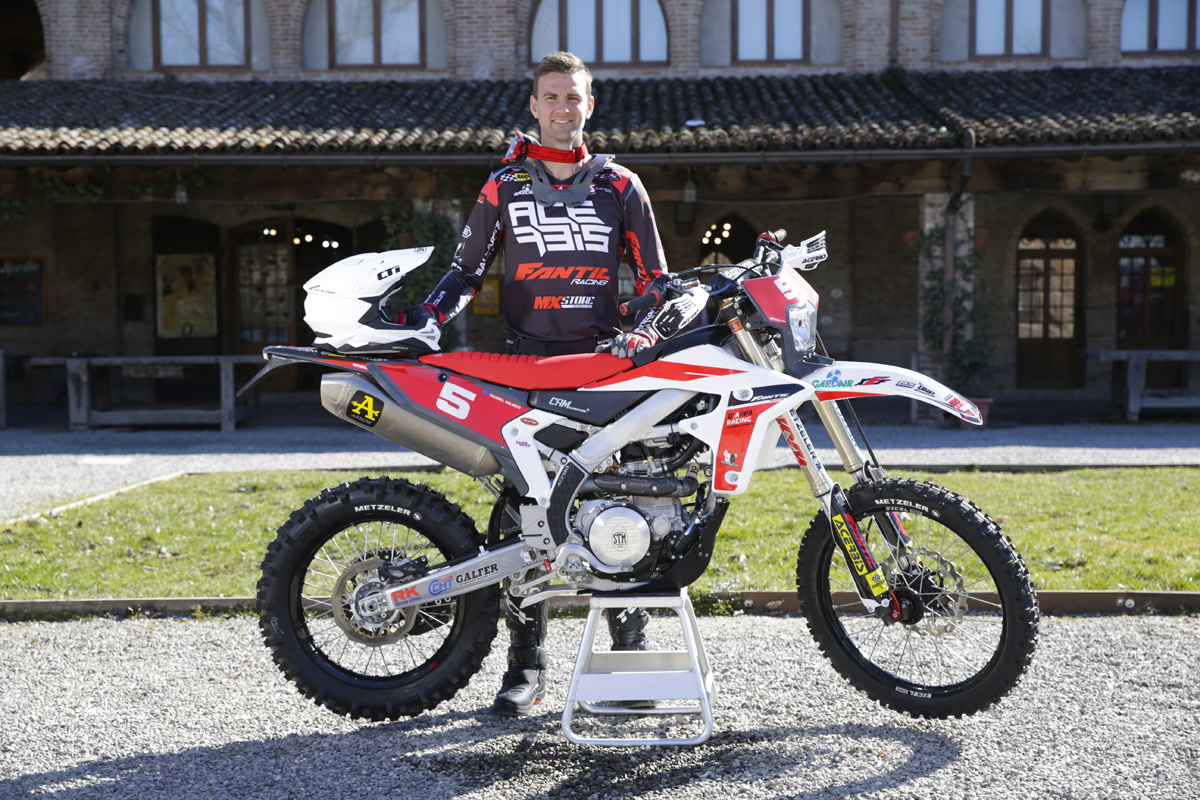 After two seasons of not much going on down under in AORC and moving to Italy with his family, Daniel Milner has been slower to get up to speed this off-season.
The Fantic is still new to him after so many years and success on orange bikes but the tighter but the technical tests over in Europe present a challenge for any Aussie coming over to Europe and they need acclimatisation.
So far in the Italian series Daniel's been on top 10 form getting to grips with all the above but the former ISDE scratch winner carries a wealth of experience and the challenge will be to match Freeman and Garcia head on.
A.O.B Which other riders to watch?
The only problem for all of the above riders is having each other to deal with. Funnily enough, everyone else has exactly the same problem!
Mikael Persson is one rider to watch, He took the ISDE by storm with third scratch and on the back of that was promptly signed up as the sole Husqvarna Factory Racing rider in EnduroGP, joining Josep Garcia (KTM) and Andrea Verona (GASGAS).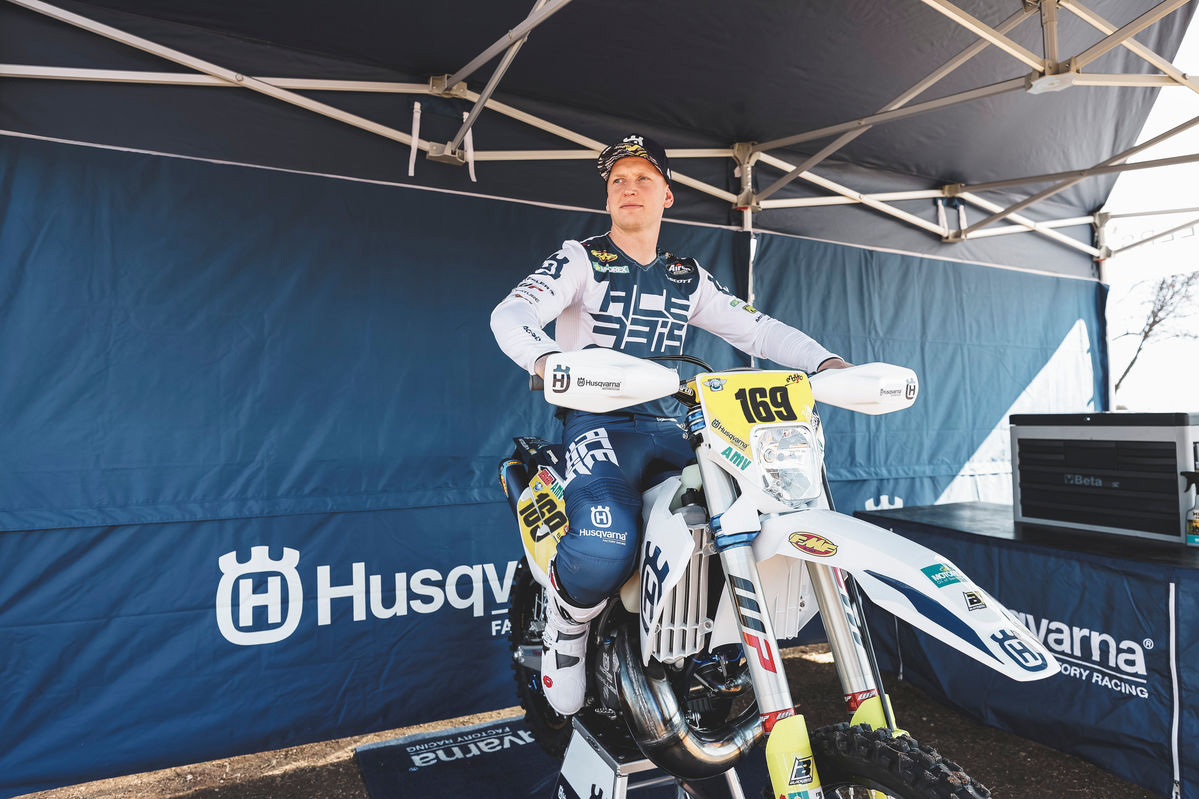 Riding the 300 two-stroke fuel injected Husky marks Mikael out as one of very few riders managing the Austrian big smoker at the highest level – so far no-one has made it work. Persson will also face stiff competition in E3 class with Freeman the boss but it's certainly a target and it is good to see a Swedish rider back in the championship on a factory bike.
Another rider to watch in E3 is Davide Guarneri. Blistering to watch since jumping on a Fantic two seasons ago, he took on the vacant XE 250 vacated when Loic Larrieu got injured right before the 2021 round one. Davide then promptly pushed Verona all the way to the E1 world title and came so close to claiming the wins on so many occasions it was unbelievable.
Guarneri has moved up to the new 300 two-stroke Fantic this year, back with the E50 Racing team but under the official Fantic umbrella and looks just as at home on one of the more special bikes in the GP paddock.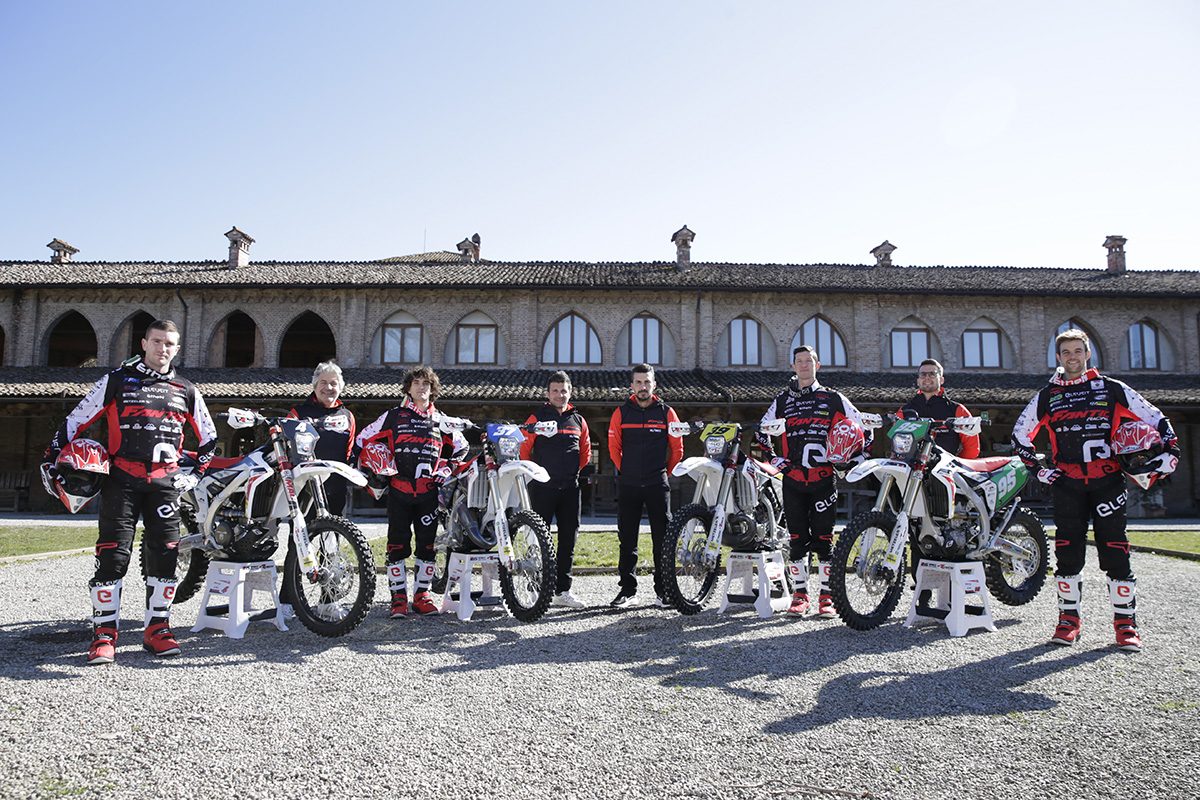 That naturally leads us to point at Guarneri's teammate Loic Larrieu. After a full year of recovery from injuries sustained right before he was set to make his Fantic debut, the former world champion is back.
For a rider who arguably made his name racing and winning on WRs (don't forget the Fantic XE 250 is derived from the Yamaha), this bodes well for the fast Frenchman and a fresh Fantic challenger for Verona.
Add in here more contenders on paper like Nathan Watson heading the RedMoto charge with Thomas Oldrati, Matteo Cavallo, Alex Salvini, the McCanney brothers – Danny remaining with Sherco and Jamie back on a 250F for the new Fast Eddy Racing Team (although he has tweaked a knee in recent weeks) – Matteo Pavoni moving up to the senior classes on the Boano TM and Theo Espinasse now on an OxMoto Beta two-stroke.
The Juniors will feature names like Roni Kytonen, Jed Etchells, Zach Pichon, the Navarro brothers, Albin Norrbin, Max Ahlin, Lucas Vagberg, Claudio Spanu…it's gonna be nuts.
Photo Credit: Future7Media | Andrea Belluschi/Nicki Martinez + KTM | Mack Faint + Fantic Motor | Cristiano Morello