Jaume Betriu ruled out of Spanish GP with broken ribs
E3 class vice champion Jaume Betriu has suffered broken ribs while training for the 2022 EnduroGP World Championship and will miss the opening GPs of the season.
Injuries are a part of the game in enduro (as in every sport), but when they happen just days before the start of a championship, they're even harder to swallow.
The spearhead of the WP Eric Augé team and a heavy hitter in the EnduroGP series, Jaume Betriu, is in that boat after a crash which has put him out of action for the first two GPs at least – the back-to-back GPs in Spain and Portugal begin next weekend, May 6-8, in Lalin.
Jaume says he has been training for four months without a single crash and was focusing on the kind of terrain expected at the opening GP next weekend when he lost the front end in a grass special test, hit the handlebars and hurt his ribs in the process.
"I spent one hour there until I was able to stand up", Jaume explains of the crash which hit him hard in the ribs and lungs. The WP Eric Augé rider headed straight to the hospital where they kept him in for some days to check that his lung didn't sustain any damage.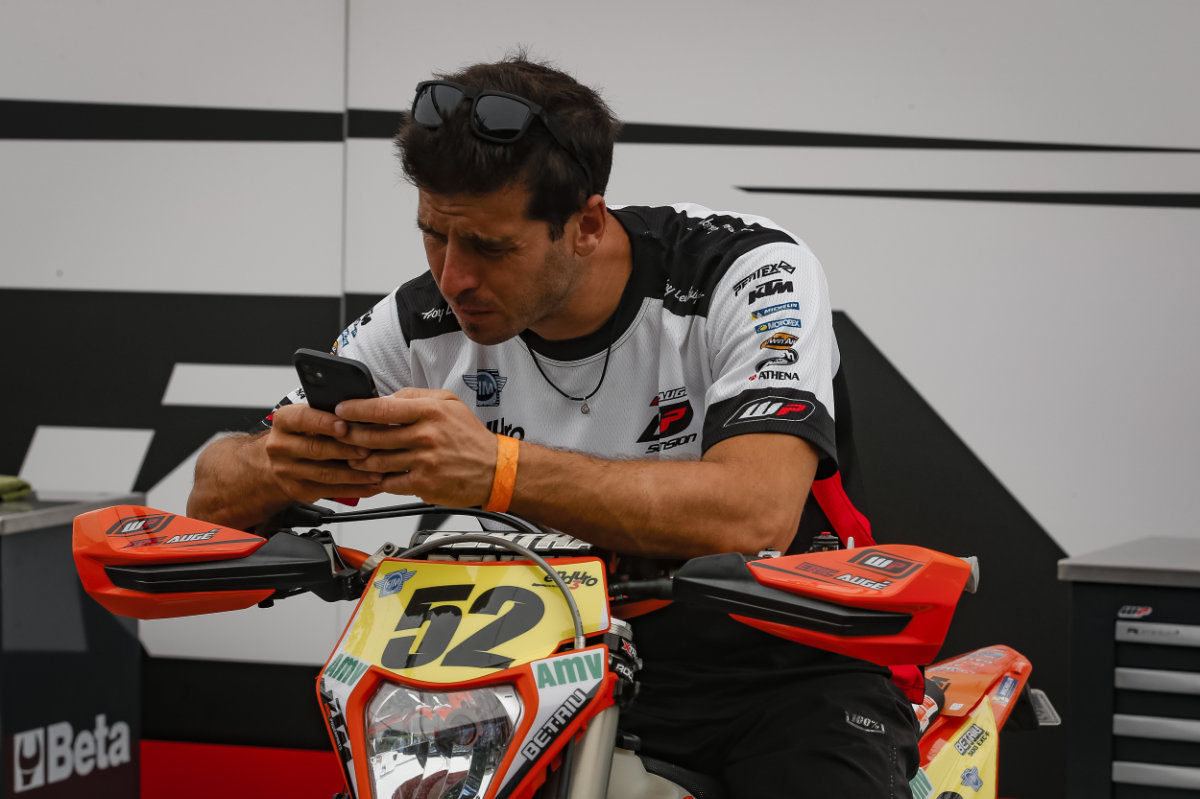 "I'm a little sore in my ribs. I had a very direct blow and I couldn't move." Says Jaume. "I injured four ribs, the bad thing is that two of them are chipped and separated, the other two are only cracked. The lung received a good blow and I had to stay a few days in the hospital to see that it did not get worse.
"On Monday I have to go carry out more tests at the Tres Torres Clinic with Isidre Esteve and his wife Lidia's medical team, who are helping me. We will do undergo all the possible tests to see if everything is in order. Now I have to rest for a few days, something which I love…
"After four months of training without a scratch or anything, having a fall like this the last week before the World Championship hurts more than the injury itself. Luckily, I don't have anything serious, so it's time to move on."
As Betriu says, it's not the injury which hurts, but the fact that he's just one week away from the start of the 2022 EnduroGP World Championship. The 2021 E3 World Championship class runner-up was going into this season as a full time WP Eric Augé rider and was aiming for another strong result.
Speedy recovery Jaume, see you soon between tapes on the 'big mama' 500!
Photo Credit: Future7Media + R.Rovira Media