EnduroGP results: Estonia Super Test – Garcia fires a warning shot
EnduroGP World Championship results from the Estonian GP in Saaremaa where Josep Garcia has signalled his intent for the third round of the 2021 season by winning the Friday night Super Test.
Estonia EnduroGP Super Test in a nutshell:
As ever, the Friday night Super Test is just the start of the weekend, one test of 25 across the two days ahead. The excitement of the curtain raiser never dies though as the Estonian GP opened with a bang for KTM's Josep Garcia who fired a warning shot by setting the fastest time.
Wil Ruprecht and Brad Freeman were last up on the start gate and next up on the time sheets in second and third respectively. Josep, Wil and Brad were the only riders inside the 1:35s mark.
Notably in the senior classes, the gaps between riders was cigarette paper thick right through the running order.
Ruy Barbosa made a welcome return to EnduroGP paddock from his recent GNCC duties. The Chilean replaces Alex Salvini in the S2 Motorsports/RedMoto Honda team and topped the Junior class time sheets for a while until Enrico Rinaldi and Sergio Navarro pipped him near the end of the session.
Shortly after that the last two riders, TM Boano Racing teammates Lorenzo Macoritto and Matteo Pavoni, headed out and dropped a pair of times clearly faster than the Juniors with Macoritto fastest overall, like faster than everyone tonight including the top boys.
The Enduro Youth 125 class has been hotly contested between Fantic riders so far this season and it was no different on the opening night in Estonia with the same top three again on the Italian bikes. The gap between them was different though as Harry Edmondson pulled a whopping three seconds faster time than Kevin Cristino and Albin Norrbin, P2 and P3 respectively.
In the Open class it was once again that man from Portugal on his GASGAS, Goncalo Reis, who topped the time sheets ahead of Robert Friedrich. Priit Biene, third, headed home a gaggle of Estonian riders in the Open category.
Estonian EnduroGP Super Test results: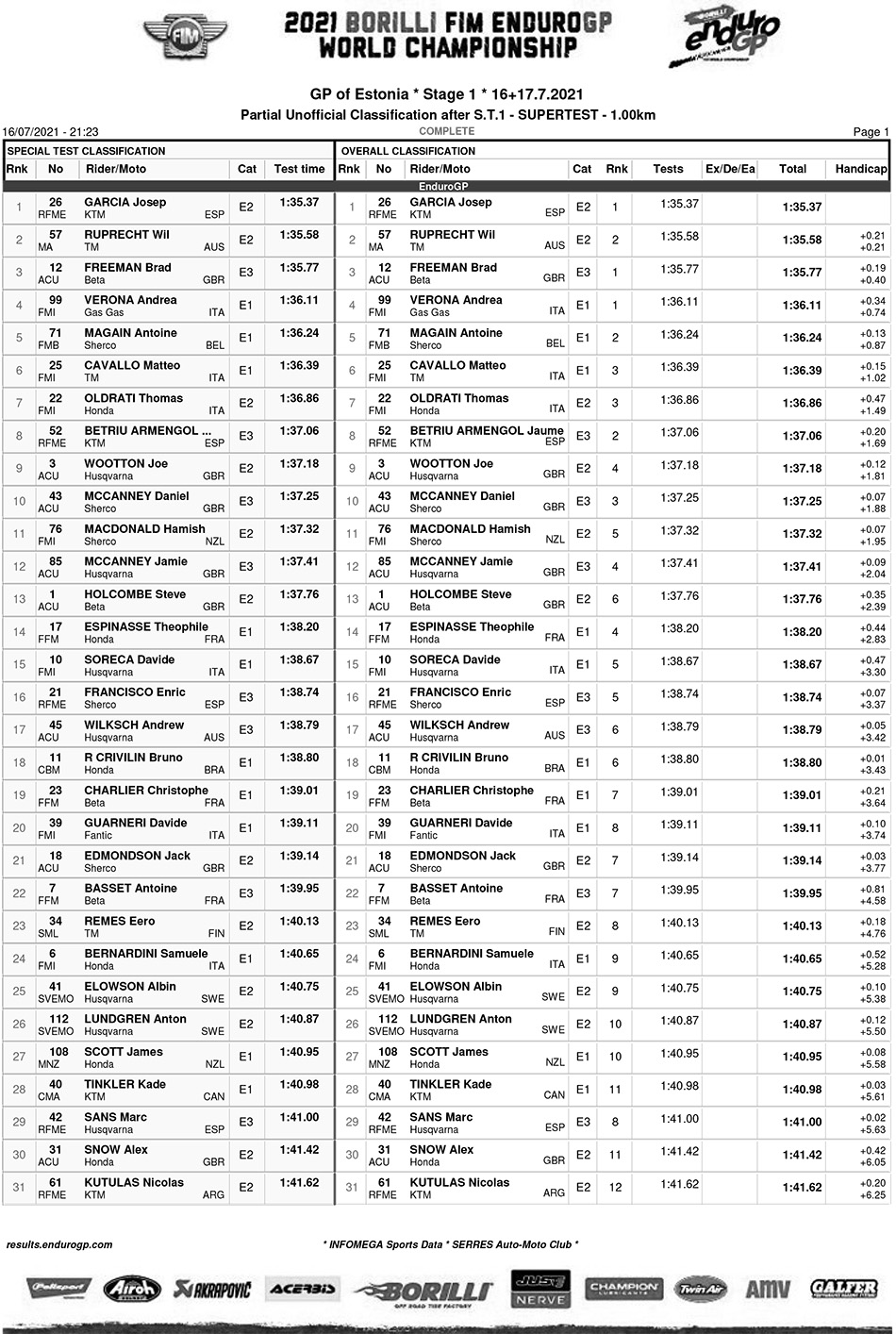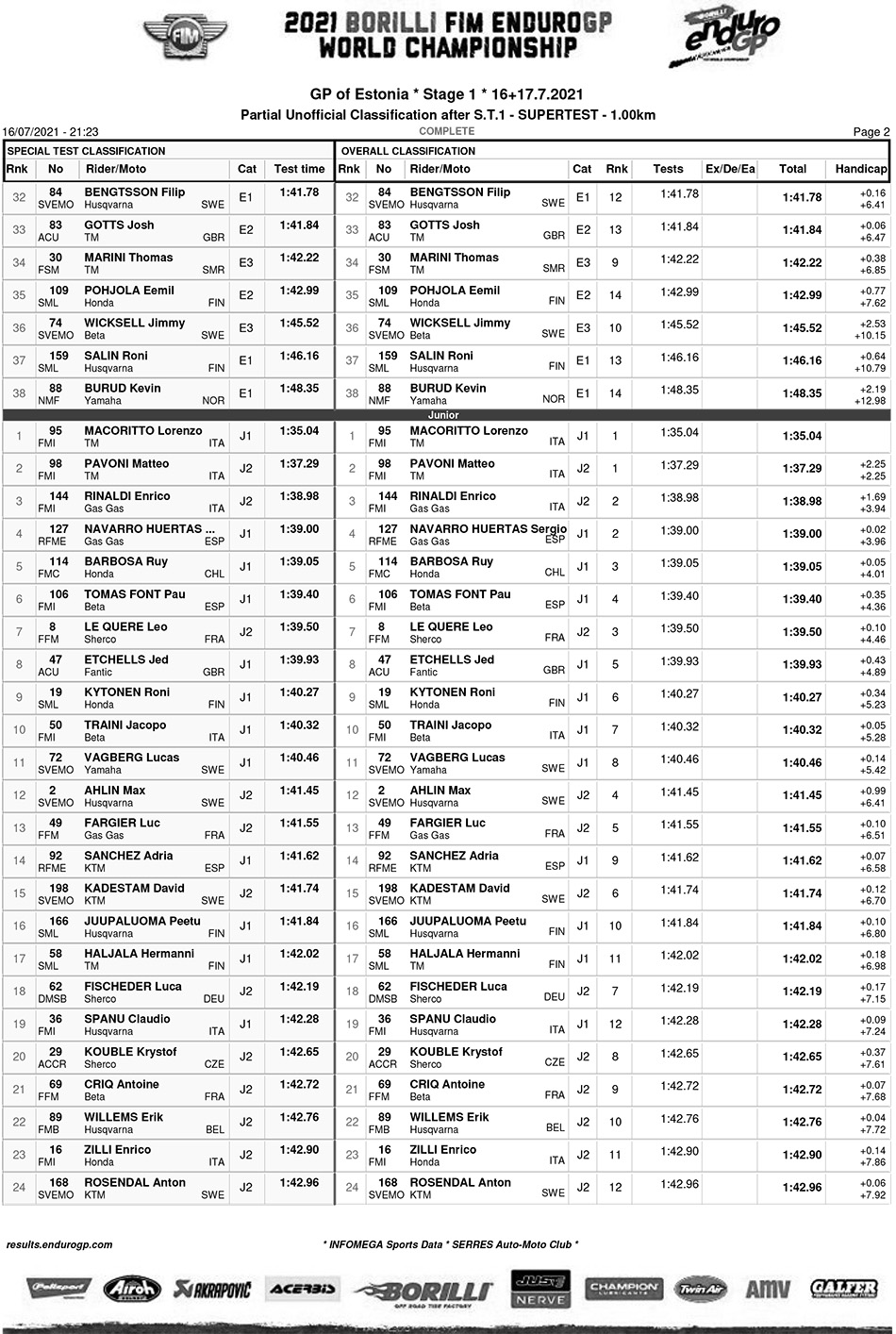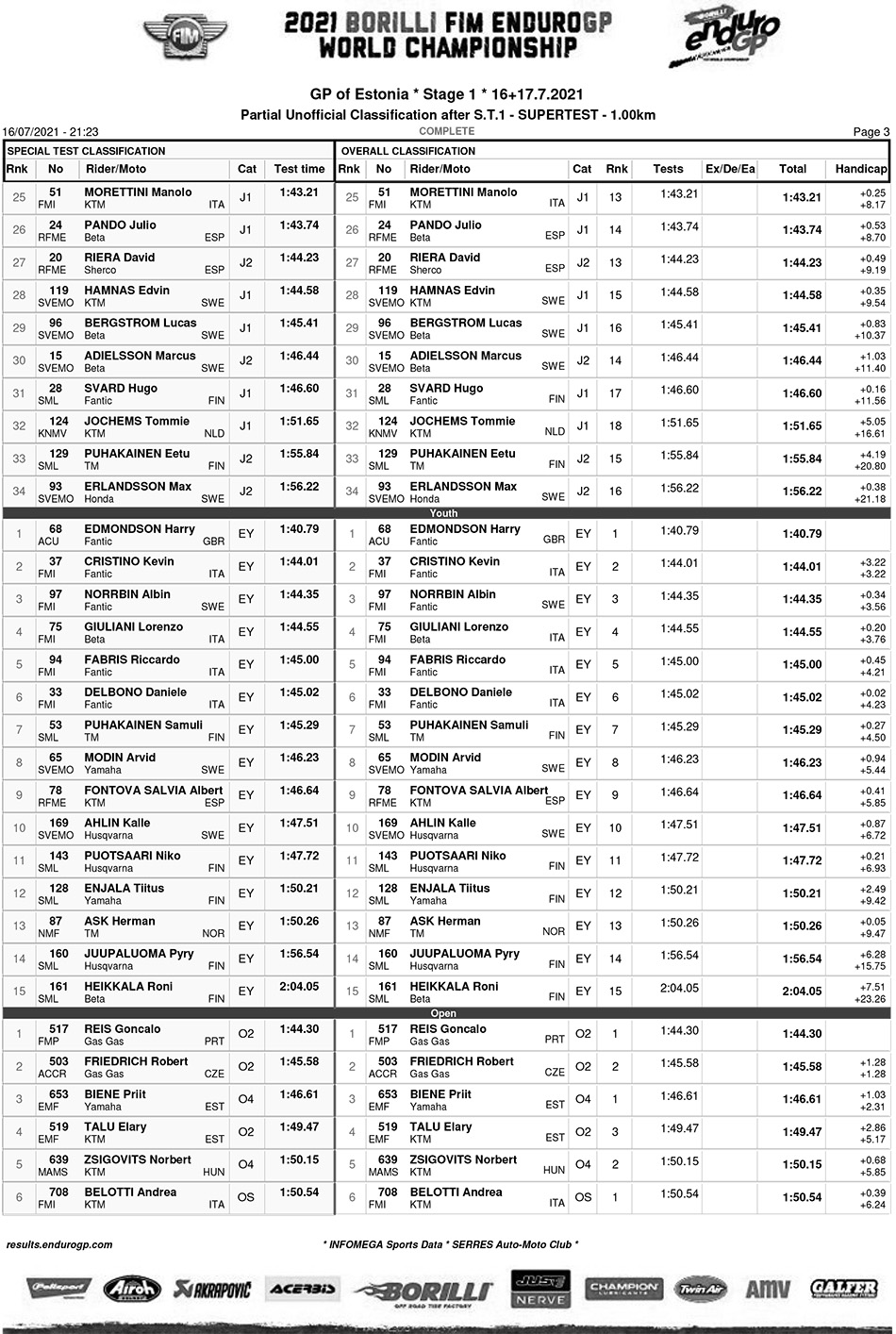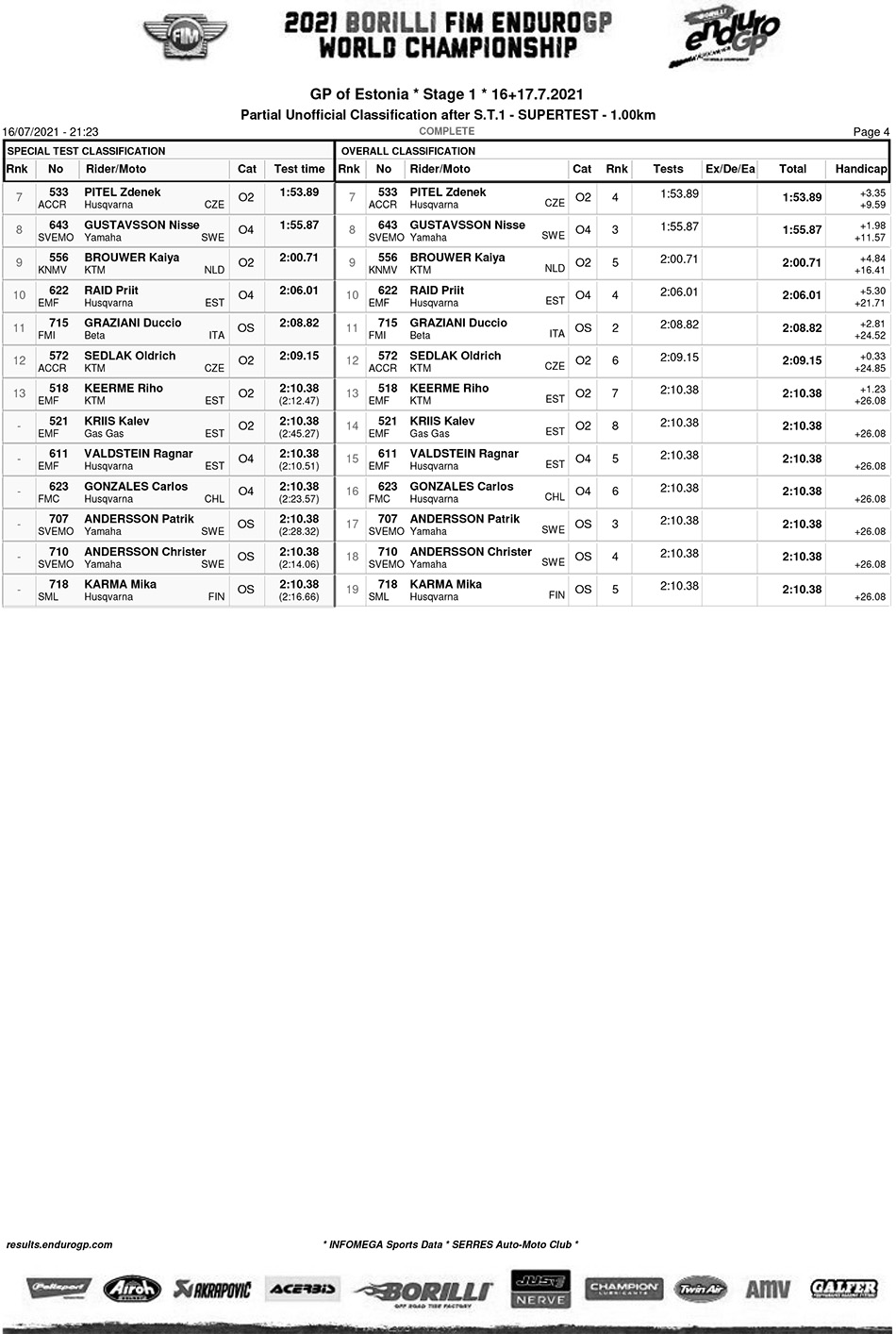 Photo Credit: Enduro21 | Nicki Martinez