EnduroGP results: Garcia takes first win of 2021 on day 1 in Estonia
EnduroGP results feed from round three in Estonia where Josep Garcia has taken his and KTM's first Enduro World Championship victory of the 2021 season ahead of Brad Freeman as Wil Ruprecht crashes out of the lead.
2021 Estonia EnduroGP Day 1 in a nutshell:
During the first two laps of day one of EnduroGP round three, you'd have been excused for thinking it was Wil Ruprecht's day. The TM Boano Racing rider was in charge and carried a 20-second gap at the end of lap two.
But on the third visit to the Extreme test Ruprecht suffered a heavy crash which dented his TM and his day badly, dropping him out the running.
That allowed Josep Garcia and Brad Freeman to the top of the time sheets and the pair duked out a close battle for the remainder of the day.
A strong third lap from the Spaniard was amplified by Freeman's mistake in the final Extreme test which cost him in the end enough to allow Josep to take his and KTM's first GP day win of the season.
We predicted the fight for E1 honours between Davide Guarneri and Andrea Verona would spill over into the scratch results and it sure did. The pair closed out the day as the fastest riders on the course with Guarneri storming the E50 Racing Fantic to four test wins to set up a showdown for E1 victory and third overall.
Entering the final test, a revisit to the Super Test from last night, the pair were basically on the same combined time. Verona it was who let it all hang out and took his GASGAS to a test win when it mattered most for third scratch and the E1 win just 1.85s ahead of Guarneri.
The Junior scratch podium see-sawed for a while but when Lorenzo Macoritto and Roni Kytonen made mistakes that allowed Matteo Pavoni breathing space to take a comfortable 20 second win. Macoritto got it back together in the final lap for P2 ahead of Leo Le Quere.
By contrast the Youth 125 class was a one-horse race for Sweden's Albin Norrbin who finished almost a minute clear of Pyry Juupaluoma with Kevin Cristino in his now traditional third spot.
Reis Goncalo and Priit Biene were well-clear of the Open class field. Goncalo took the scratch fastest time by 13 seconds with the pair taking Open 2T and Open 4T class respectively.
Estonian EnduroGP Day1 results, scratch: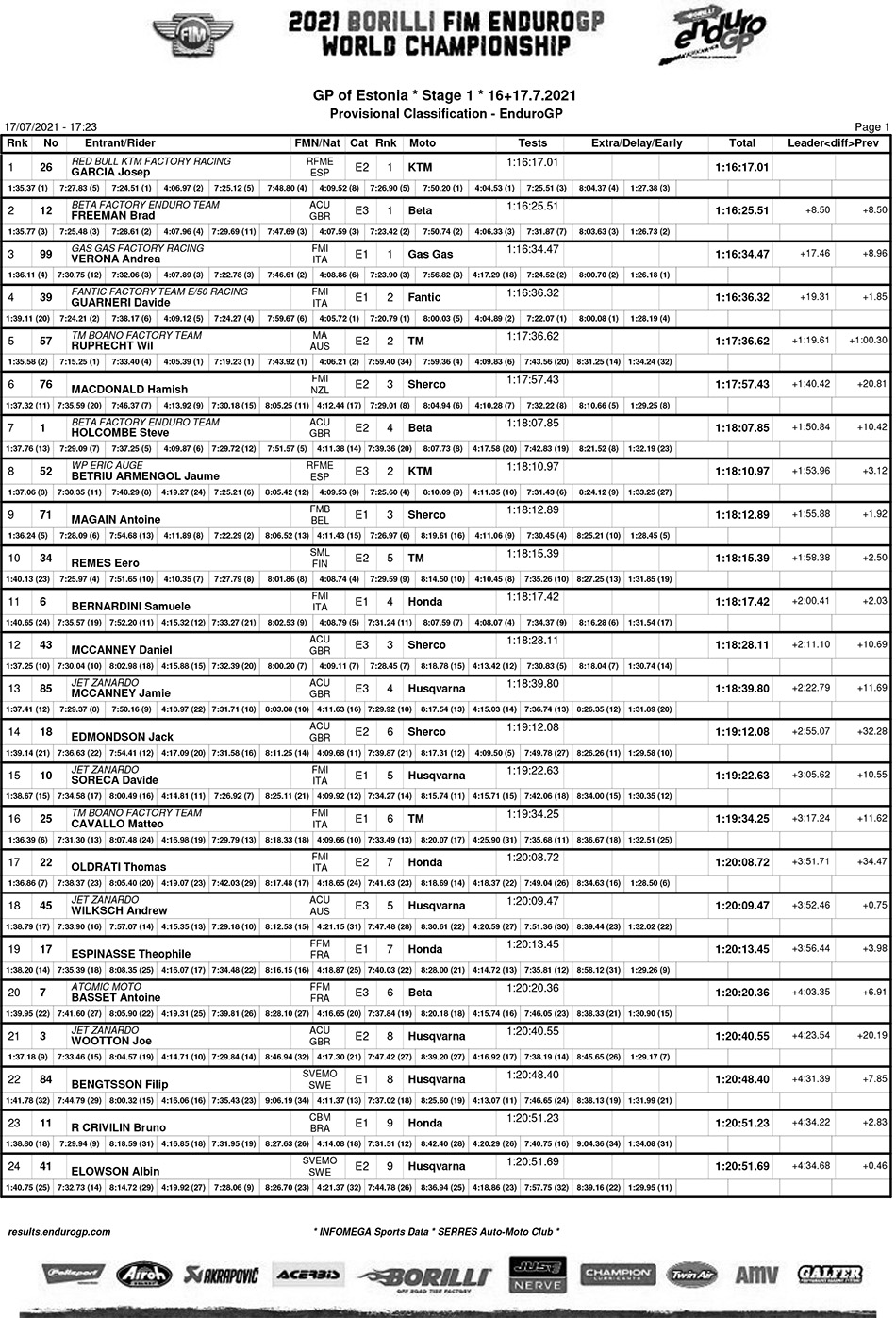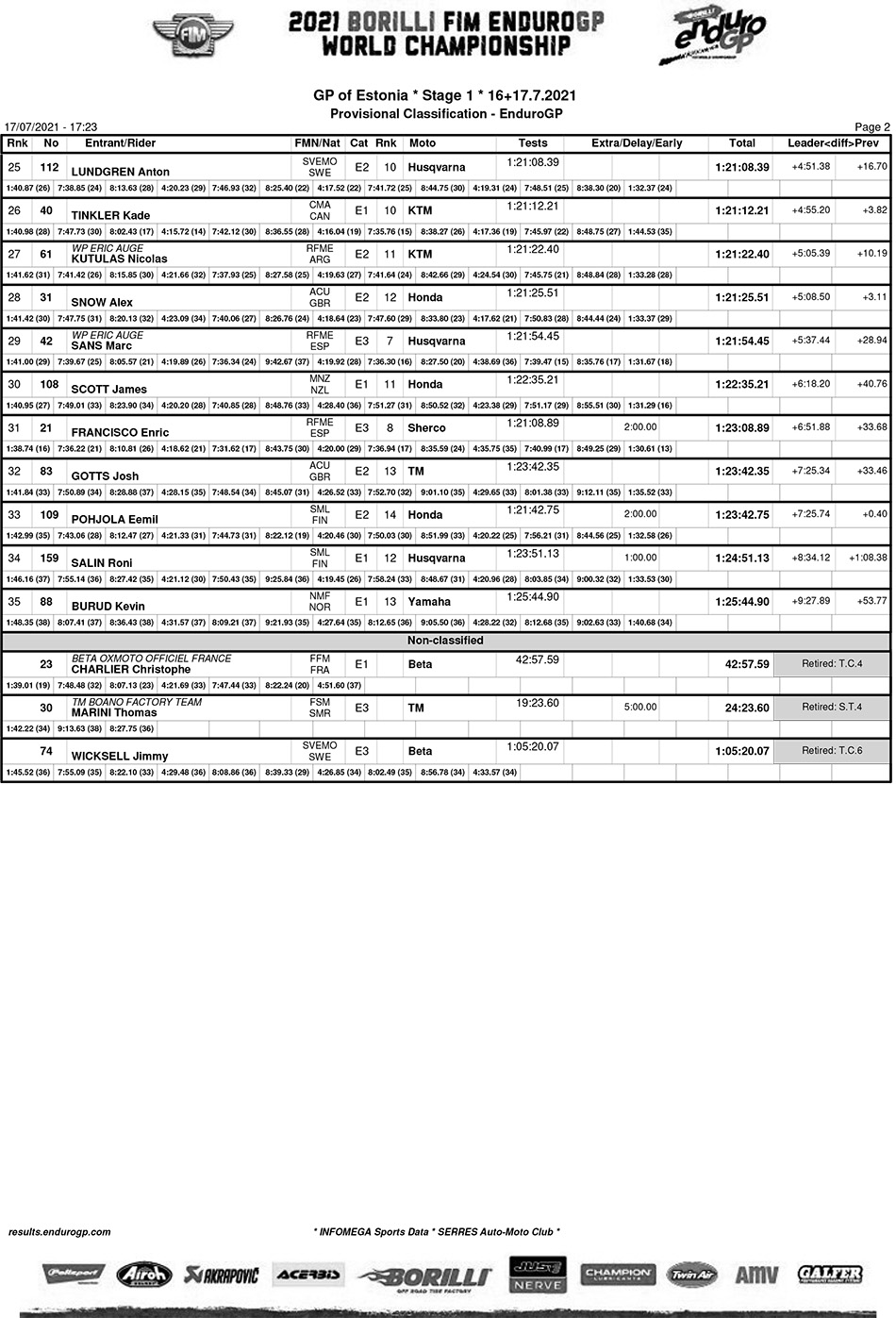 Junior scratch results: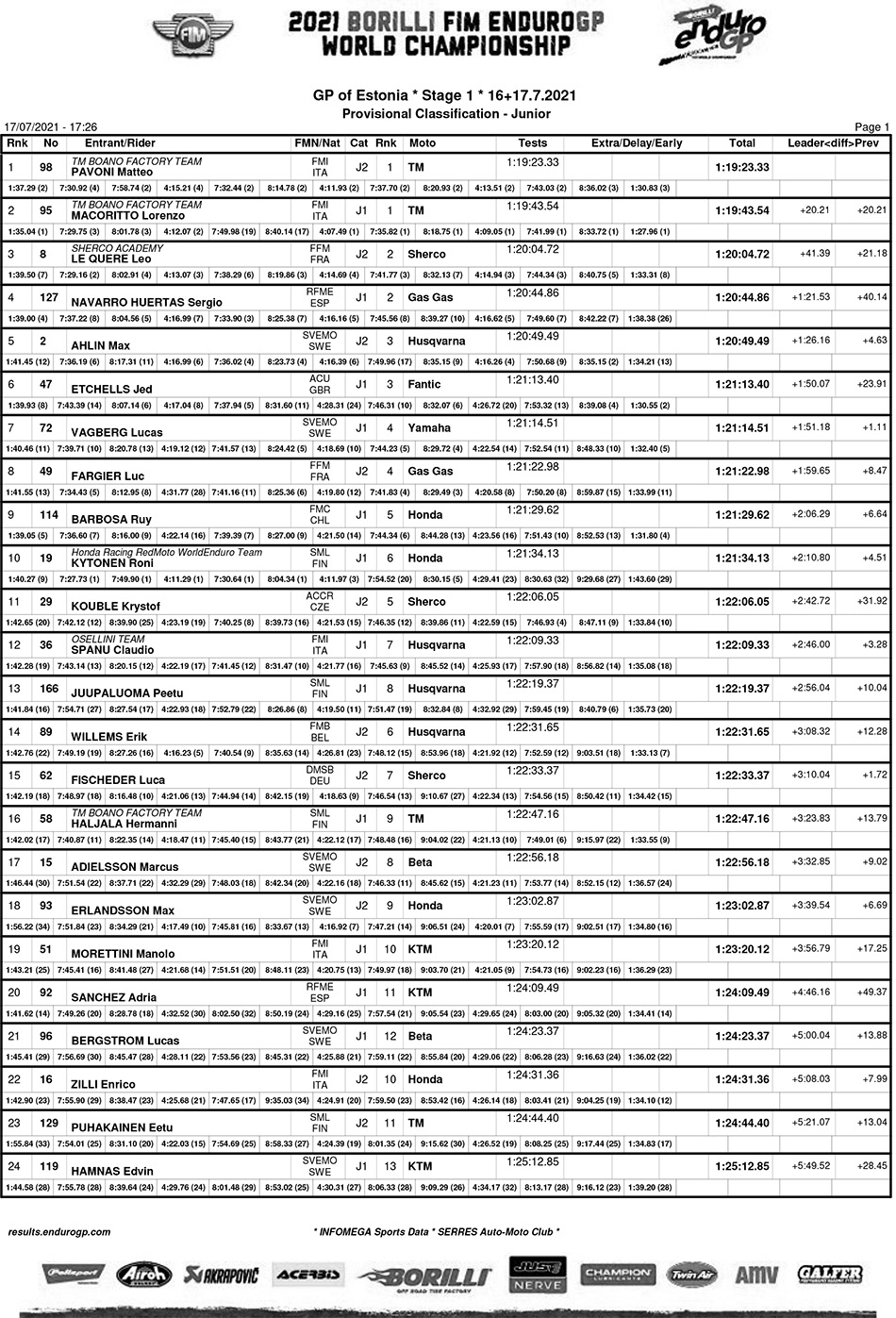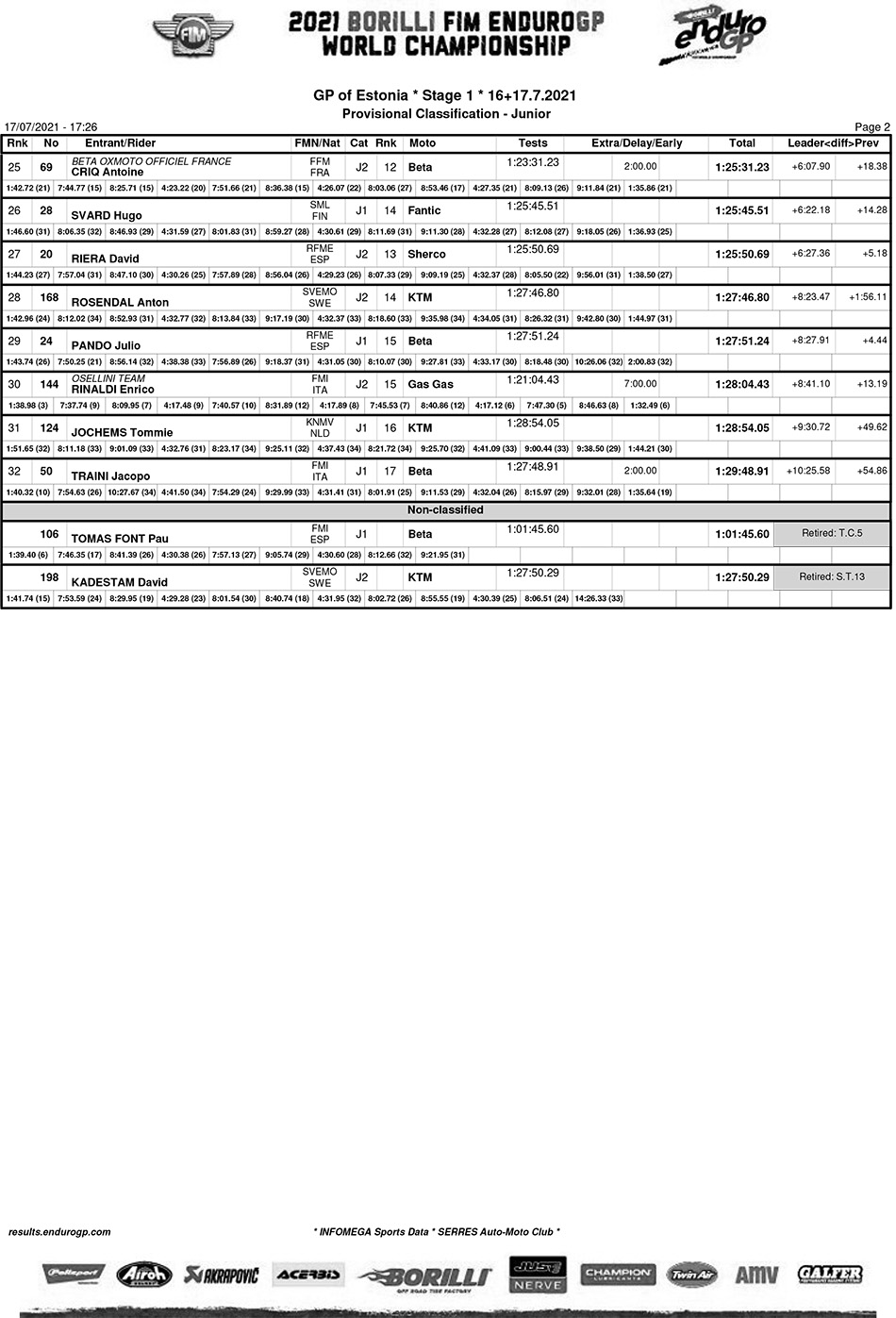 Youth 125 results: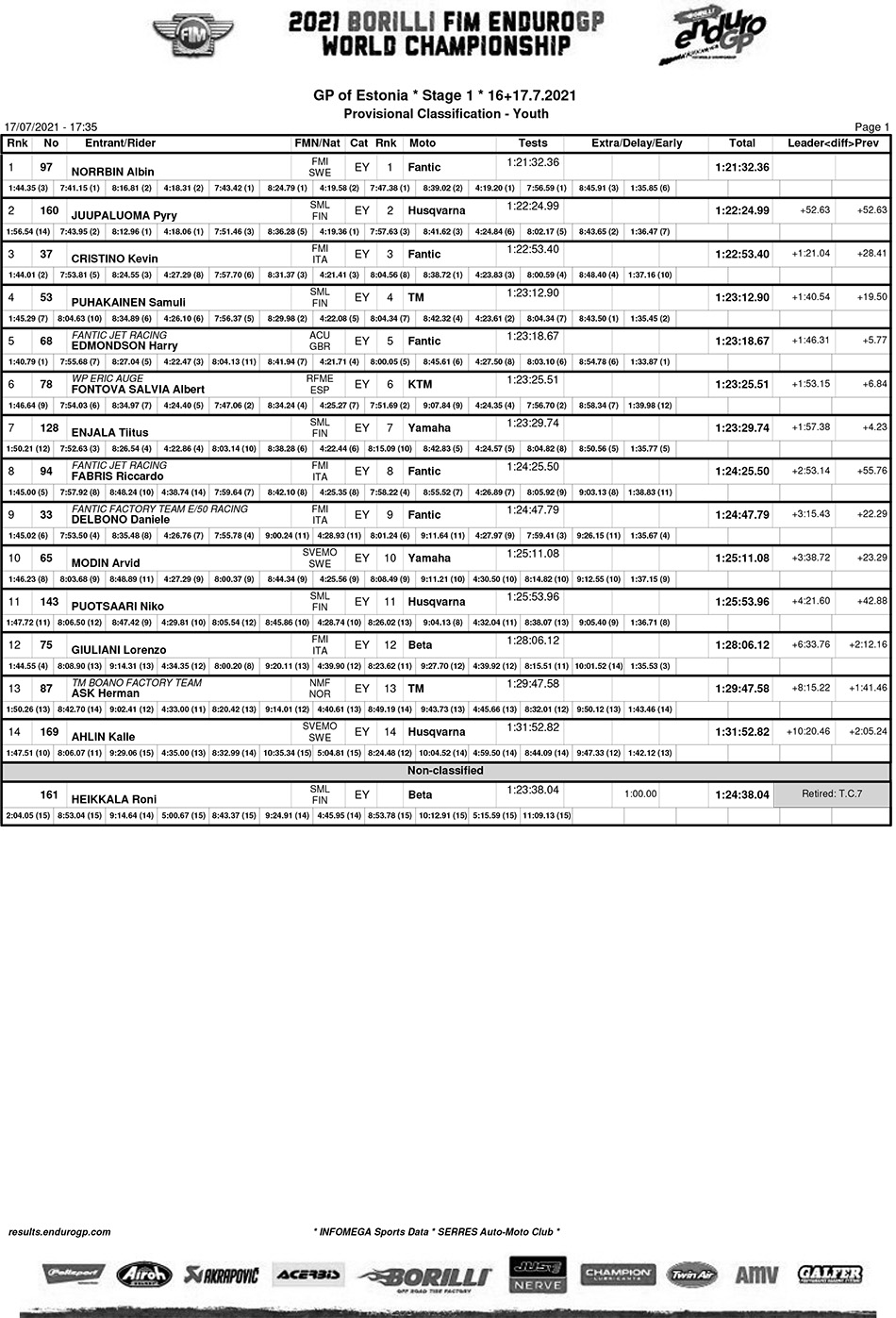 Open class scratch result: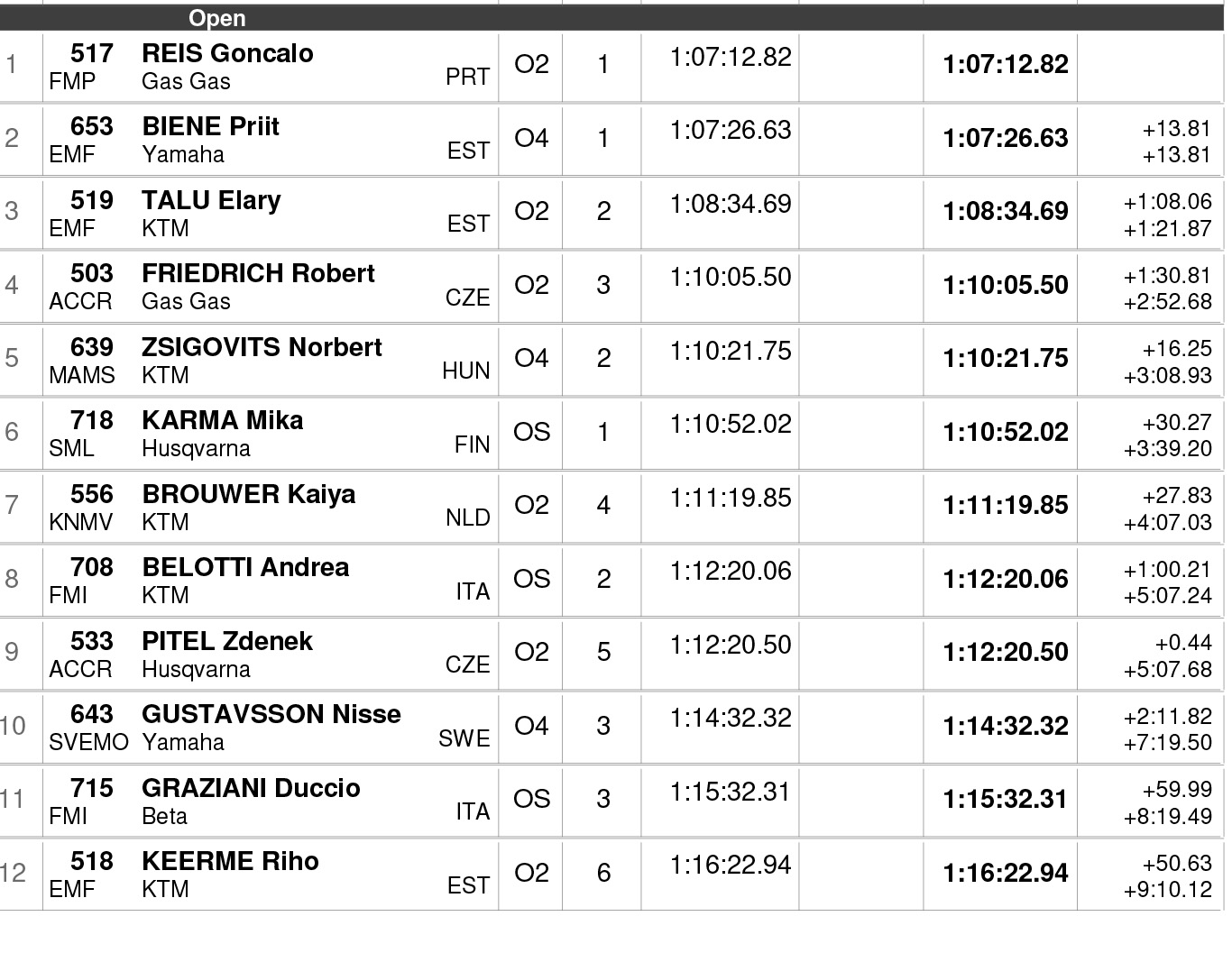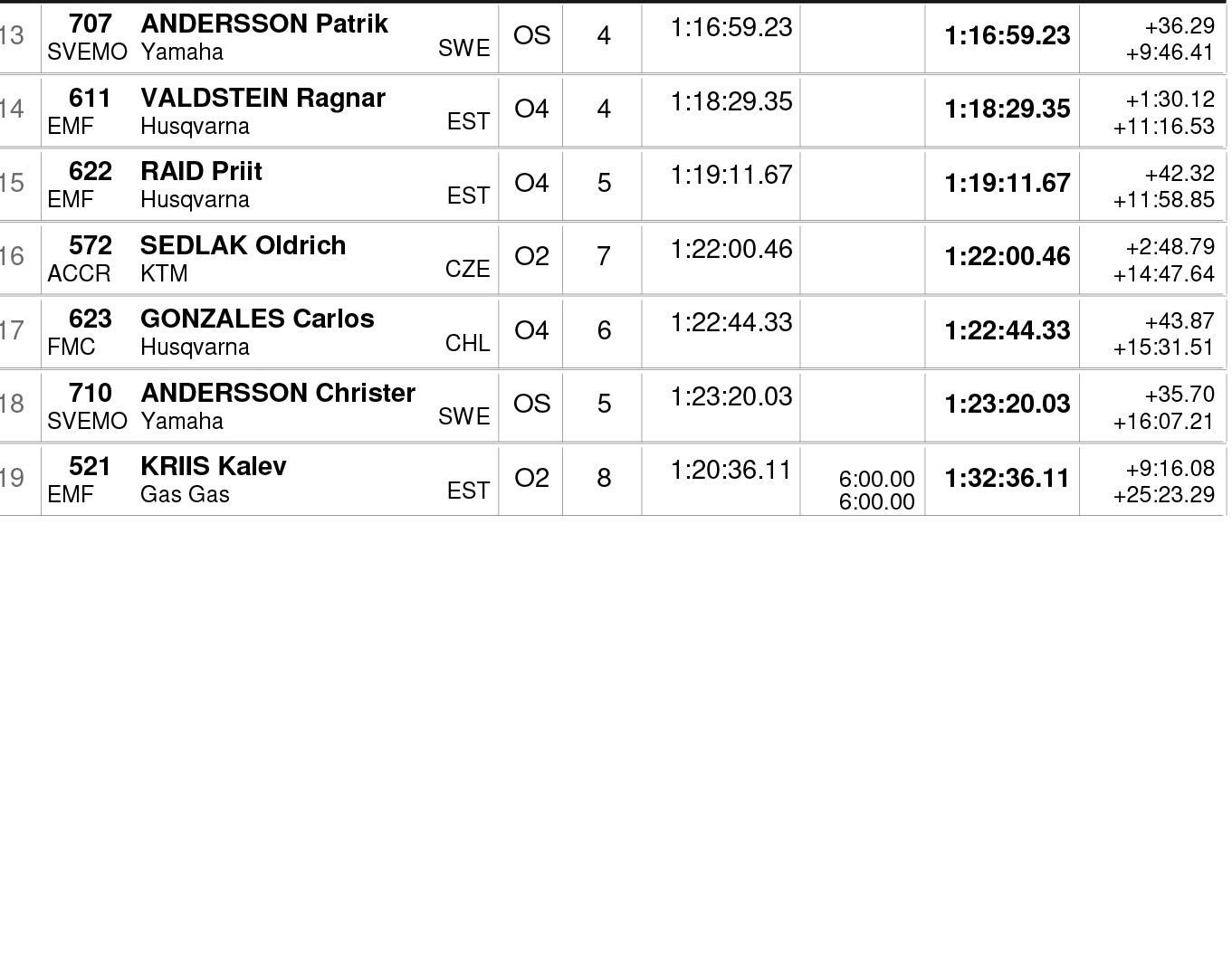 Photo Credit: Enduro21 | Nicki Martinez