Holcombe fit and fired up for EnduroGP comeback at Czech GP this weekend
Defending EnduroGP World Champion, Steve Holcombe fit and fired up for final round battles in Czech Republic this weekend.

Just two Enduro GPs remain in the 2019 World Championship with the penultimate round in Czech Republic this weekend, September 13-15, and the final round in France two weeks later. Reigning world champion Steve Holcombe is back to full fitness and ready to turn things around after a difficult 2019.
Following a strong start to the season in Germany, Holcombe hit problems with his health and was eventually diagnosed with Epstein Barr disease. It was a tough time for the Beta Racing rider as he very honestly explained in our interview earlier in the summer.
But with the summer break a long one and time to recover, Holcombe is back where he wants to be and very much fired up to claw back the points gap over his main rivals and in particular, championship leader and gold plate holder, Brad Freeman…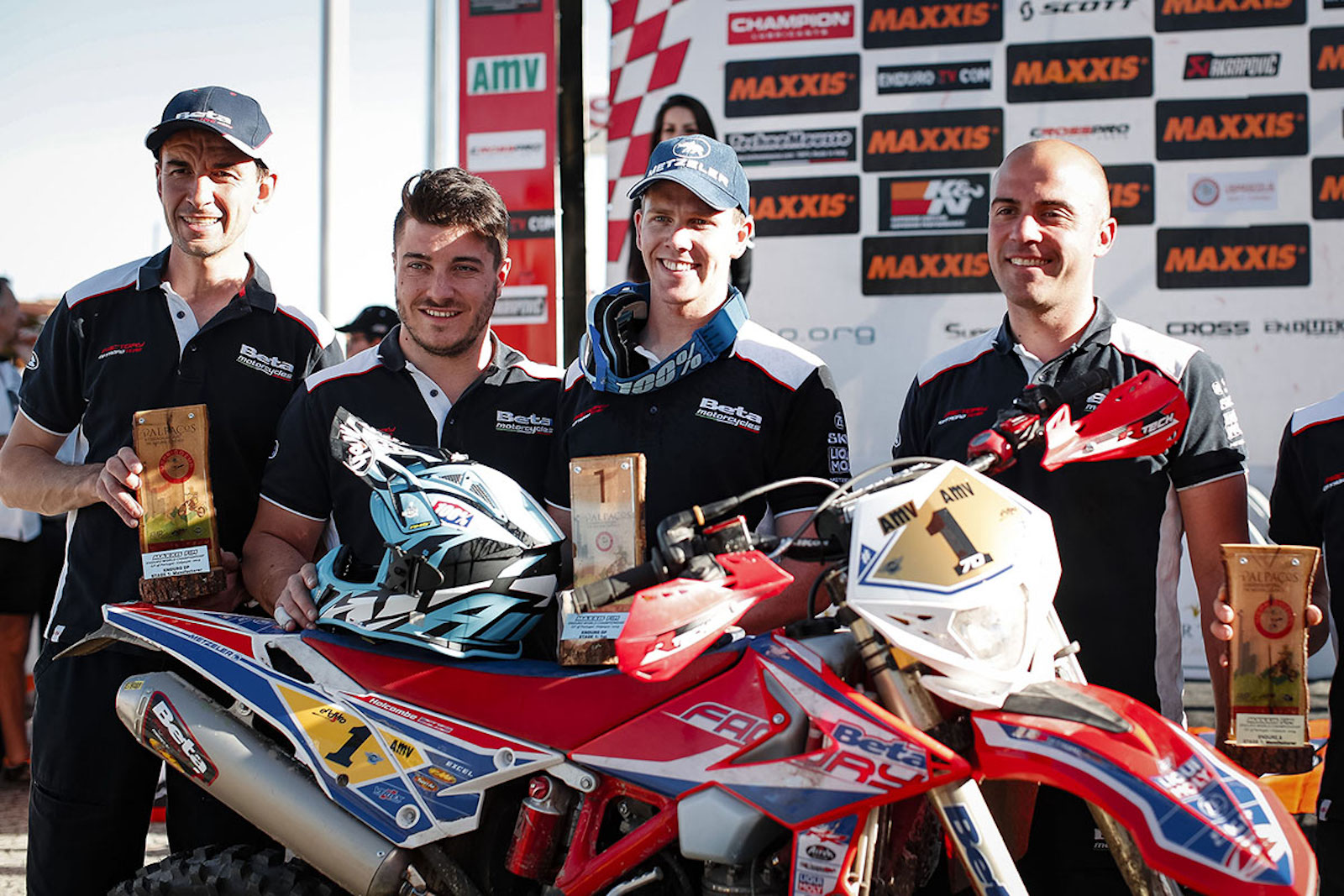 Steve, two rounds of the EnduroGP World Championship remaining, how are things now?
Steve Holcombe: "I'm feeling good heading into the final two EnduroGP races. It's a massive change to not feel lethargic and down on energy when I ride or train, like I was feeling for so long. I'm feeling back to where I was when I won the opening three races of the year. I've got a smile back on my face and fire in my belly again. I want to get back racing hard."
You're sitting four points behind Brad Freeman in the EnduroGP title chase, is there a game plan?
"There's a lot to play for as we head into the final two races of 2019. Sitting four points behind Brad (Freeman) means I've just got to come out swinging in the Czech Republic. There's no other option! I'll be giving it everything I've got to eliminate that deficit and then carry that momentum into the final round in France."
Does coming into the final rounds a few points behind concern you at all?
"Four points is not a lot. Last year I was 12 points behind when we returned from the summer break and I managed to win the title by over 20 points. In theory we've still got 80 points available, so there is everything to play for. Fortunately for me, Brad has ridden and trained with the gold plate on his bike all summer. It's always been there for him and, from experience, I know how that adds pressure. When you're leading the championship people expect you to perform - it can be a lot to deal with mentally. My plan is to focus on my riding, give everything, and see how things unfold."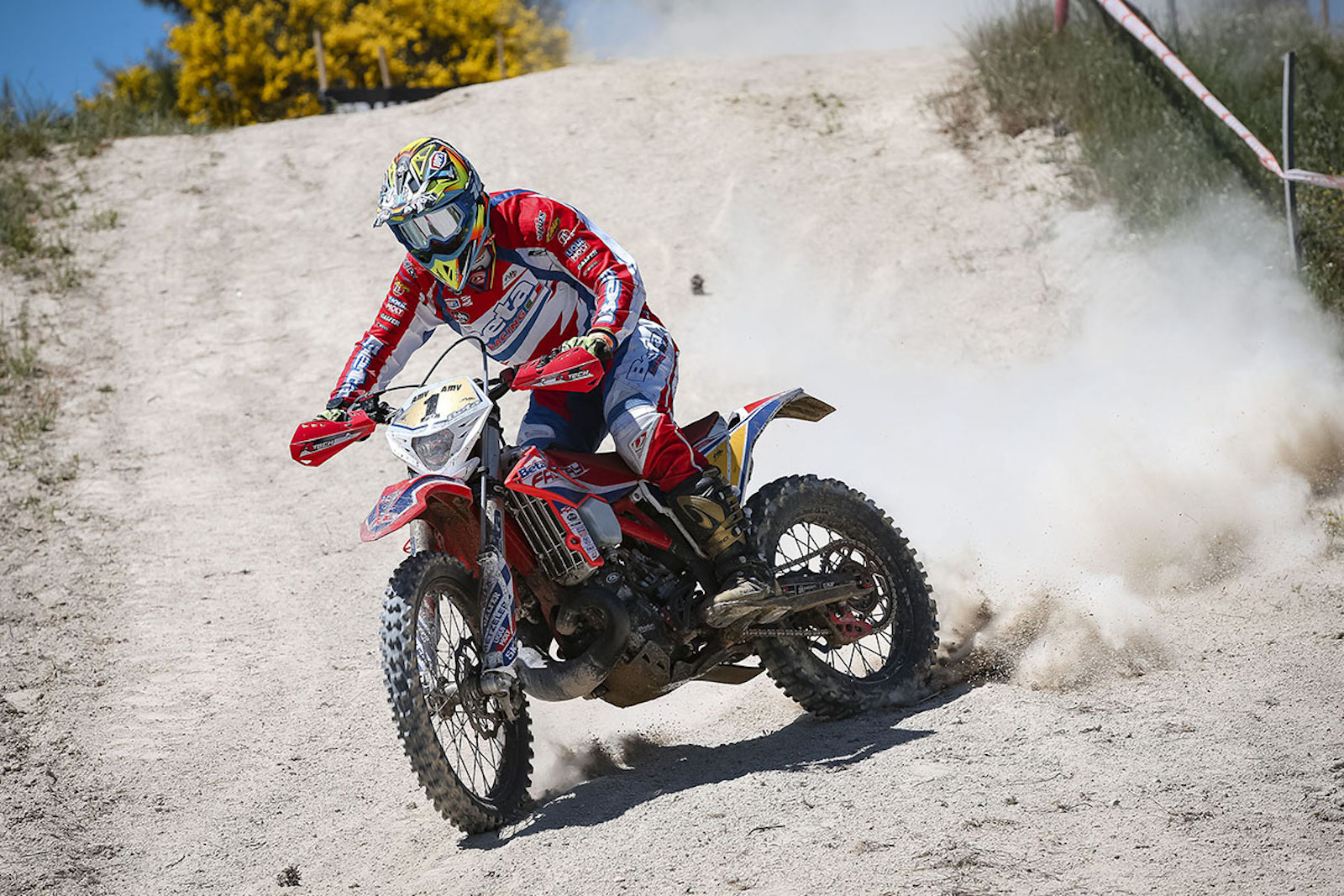 You've spent time testing the new 2020 Beta RR 300, how has that been?
"I jumped on the new 2020 Beta 300 when I got back to riding. I love it. Although I was a little behind initially due to taking time out to regroup my fitness, once we knuckled down to testing in Italy we covered everything that was needed in a relatively short amount of time, which was really confidence-inspiring and showed to everyone that the new bike is a real step forward. Once back at home in England we were able to improve things further on tracks I'm familiar with. The suspension is a big improvement over the previous model. I'm excited to get back to EnduroGP and see what we can do. Overall, we're in a happy place."
Finally, what would it mean for you to successfully defend your EnduroGP crown?
"It would mean everything. I want to end the year as the EnduroGP World Champion again. That's the goal. We've got a busy couple of weeks ahead of us now, so the focus is on returning to the top. It's been a really challenging season, if I can finish out the year as champion it will be a dream end to 2019."
Photo Credit: Future7Media/Andrea Belluschi