Laia Sanz returns to EnduroGP World Championship
It's official, GAGAS Factory Racing rider Laia Sanz has announced her comeback to EnduroGP World Championship beginning this weekend in Portugal where she'll aim towards a sixth world title under the wing of the WP Eric Augé team.
As Enduro21 already revealed when we took a look at the rider entry list for opening round in Marco de Canaveses, the 18-time world champion (13 trial titles and five enduro titles), Laia Sanz will this weekend make her return after a three-year absence. The Spanish legend will race under the WP Eric Augé team awning to try to revalidate the world crown that she conquered in 2016.
The GASGAS rider, who already announced she will contest the 2021 TrialGP World Championship (and promptly went out and won the first round last weekend), will race an EC 350F prepared by the WP Eric Augé team who will take charge things during the three races of the Women's World Championship.
"I'm really happy to be back to the Enduro World Championship because I have missed it." Says Laia. "My last race was in 2017 and I have been wanting to make a comeback. It's something that I'm eager to do, it has been in the back of my mind for a long while.
"I'm really pleased to have WP Eric Augé supporting me, they gave me a really competitive bike. I think that it's one best teams in the paddock, I couldn't have a better partner for the world championship, I'm really happy about it."
Laia has been out of the enduro scene for some years but has quietly been going about her business of adapting back to enduro since the 2021 Dakar in January. That included proving her potential at the first round of the 2021 Spanish Enduro Championship by finishing 12th in the E1 class.
"Most likely I'll need some time to adapt because I haven't done many races and I lack a bit of training but we're confident and sure that we'll get back to speed soon and we'll be able to challenge the win." Admits Laia.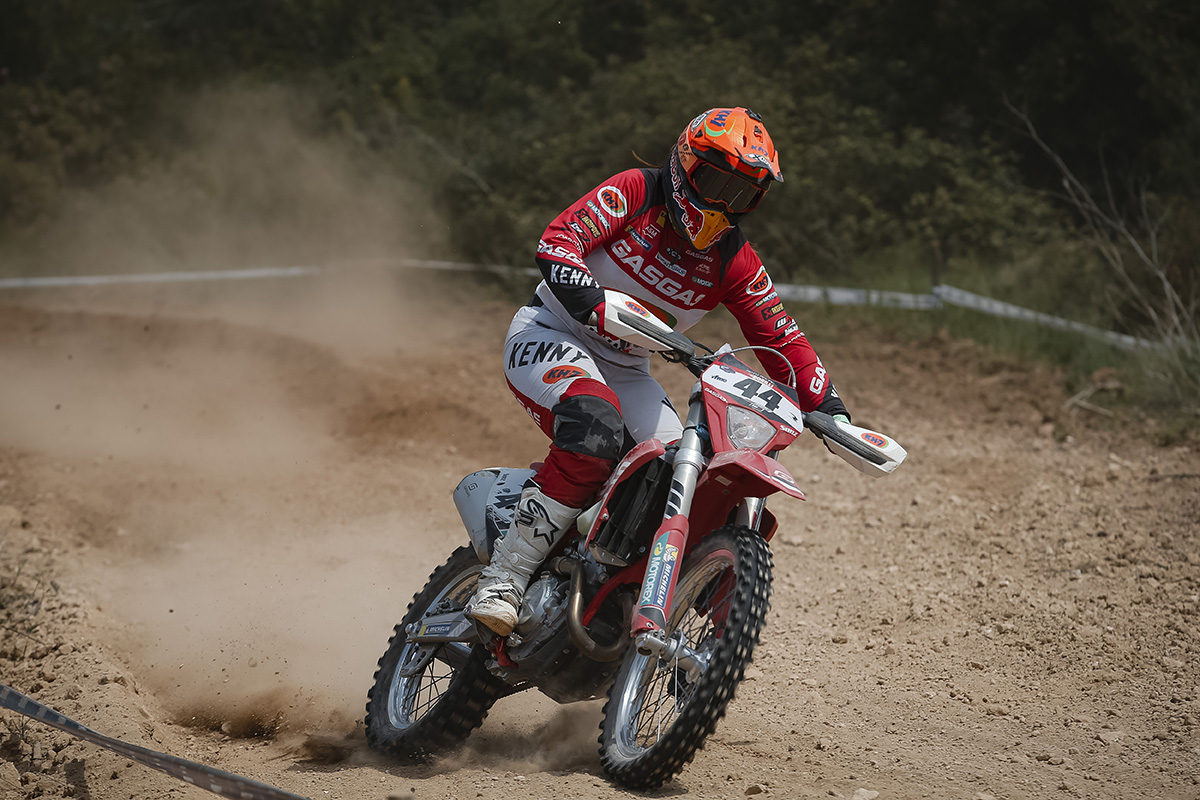 The Spanish rider will share tent with the E3 vice champion Jaume Betriu, Nico Kutulas, Marc Sans, Adrià Mesas, Cristobal Sola, Albert Fontova, Lluis Gonfaus y Martí Escofet.
Eric Augé, WP Eric Augé Team manager: "When we knew about the opportunity to have Laia on our team for the World Championship we didn't think twice about it. Having her with us means that we have one of the most important off-road riders racing with our colours. It's great to have her in our first year with this new project. We'll give Laia all that we can to help her clinch another world championship."
2021 Women's Enduro World Championship:
June 18-20 Marco de Canaveses, Portugal
July 22-24 Skovde, Sweden
October 15-17 Langeac, France
More information: www.wp-ericauge.com
Photo Credit: Enduro21 | Nicki Martinez