2021 EnduroGP World Championship: Rnd 1 entry list – Desalle and Sanz signed up
Round one of the 2021 EnduroGP World Championship in Marco de Canaveses, Portugal is fast approaching on June 18-20. The FIM have released the official entry list with a heap of surprises in there including a super-competitive E2 class and two surprise names of Clement Desalle and Laia Sanz.
Not strictly for the nerds, this list makes fascinating reading as we approach the EnduroGP season. E2 class seriously hot, Clement Desalle hopping across from MXGP on a Yamaha WR450F and what's that? Laia Sanz in the Women's World Championship?
Aside from the overall EnduroGP world title which class looks the hottest this year? All senior classes have serious talent with potential winners scattered through the order. E1 class looks feisty with a wealth of young riders and that always means fireworks.
E2 class looks like the one to keep an eye on most this season with reigning champion Steve Holcombe being joined by KTM's comeback kid Josep Garcia. TM Racing's hot property Wil Ruprecht, from the Italian Championship races this season at least, is also one to watch this year. Add in names like Oldrati, Salvini, Edmondson, Macdonald and even Clement Desalle stepping across from MXGP with Yamaha Belgium…E2 is coming in hot.
Round one of 2021 is also the first of three Women's World Championship rounds this year. The list of female riders is an impressive one also and proves the point for the series boosting to more rounds for the 2021 season.
The standout name lining up alongside reigning champion Jane Daniels at the opening round is a certain Laia Sanz. The five-time Enduro world champ has already raced in the Spanish Enduro Championship this year and will make her return to the world championship on a GASGAS EC 350F with the Spanish WP Eric Augé team.
2021 FIM EnduroGP World Championship Rnd 1 entry list: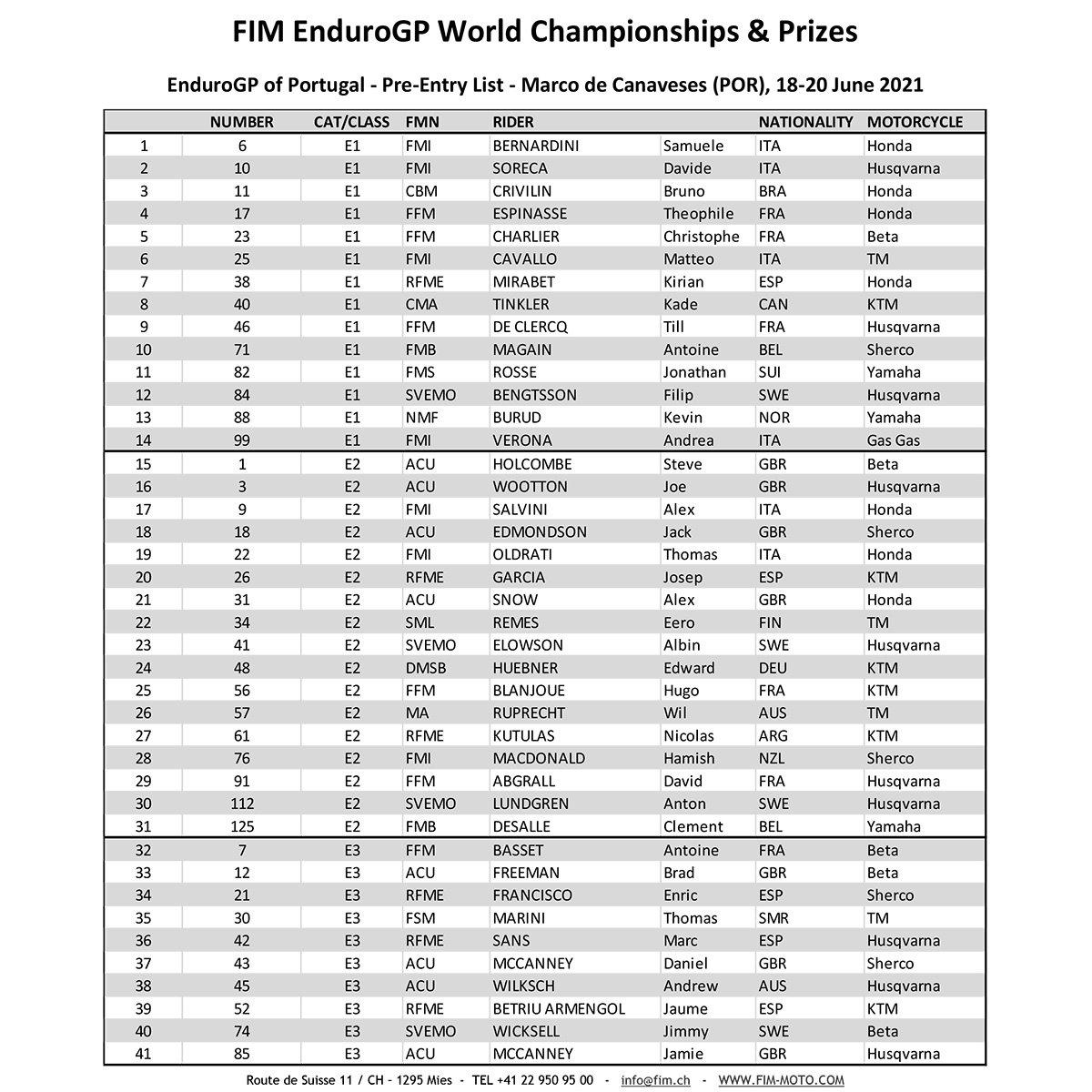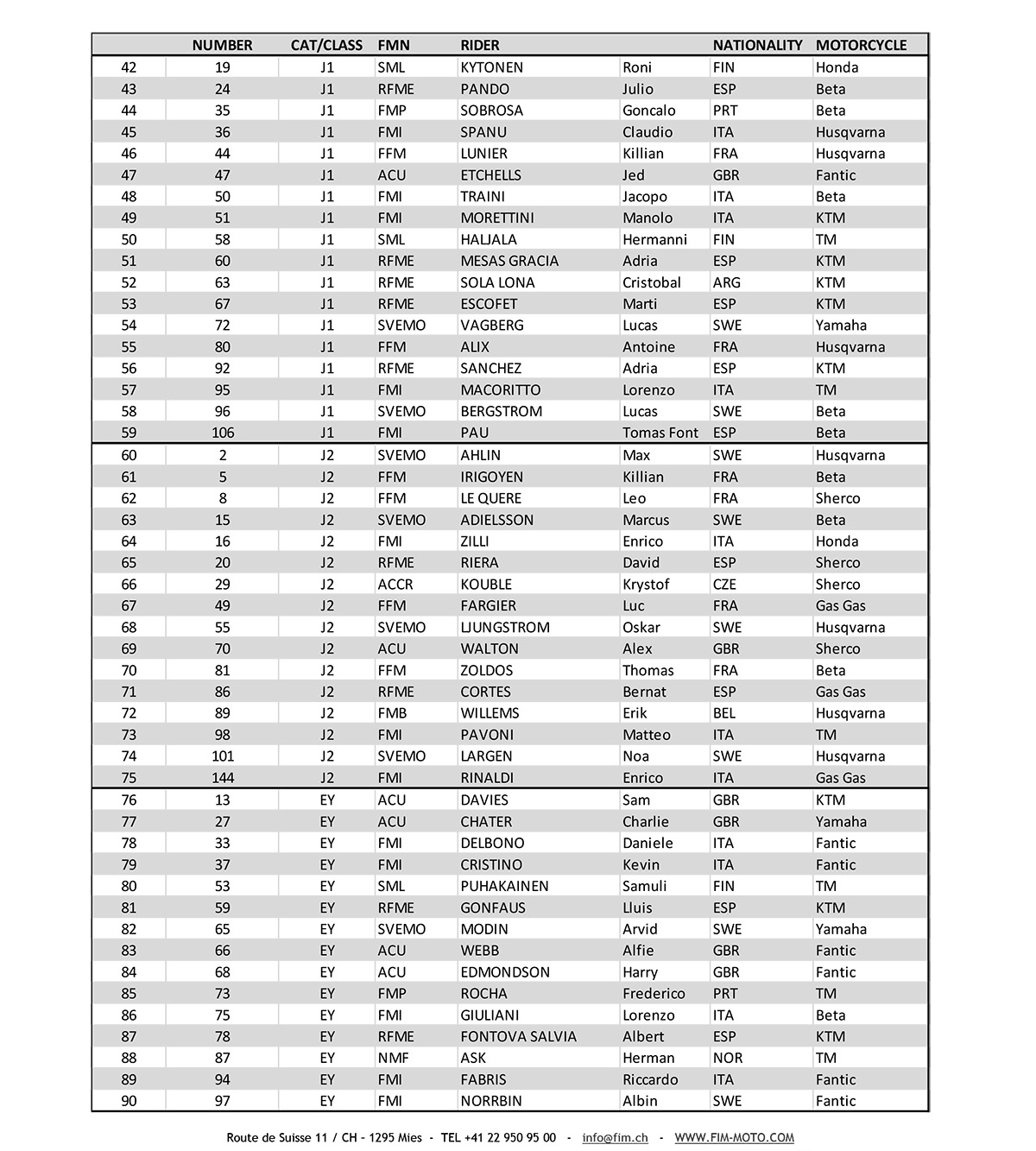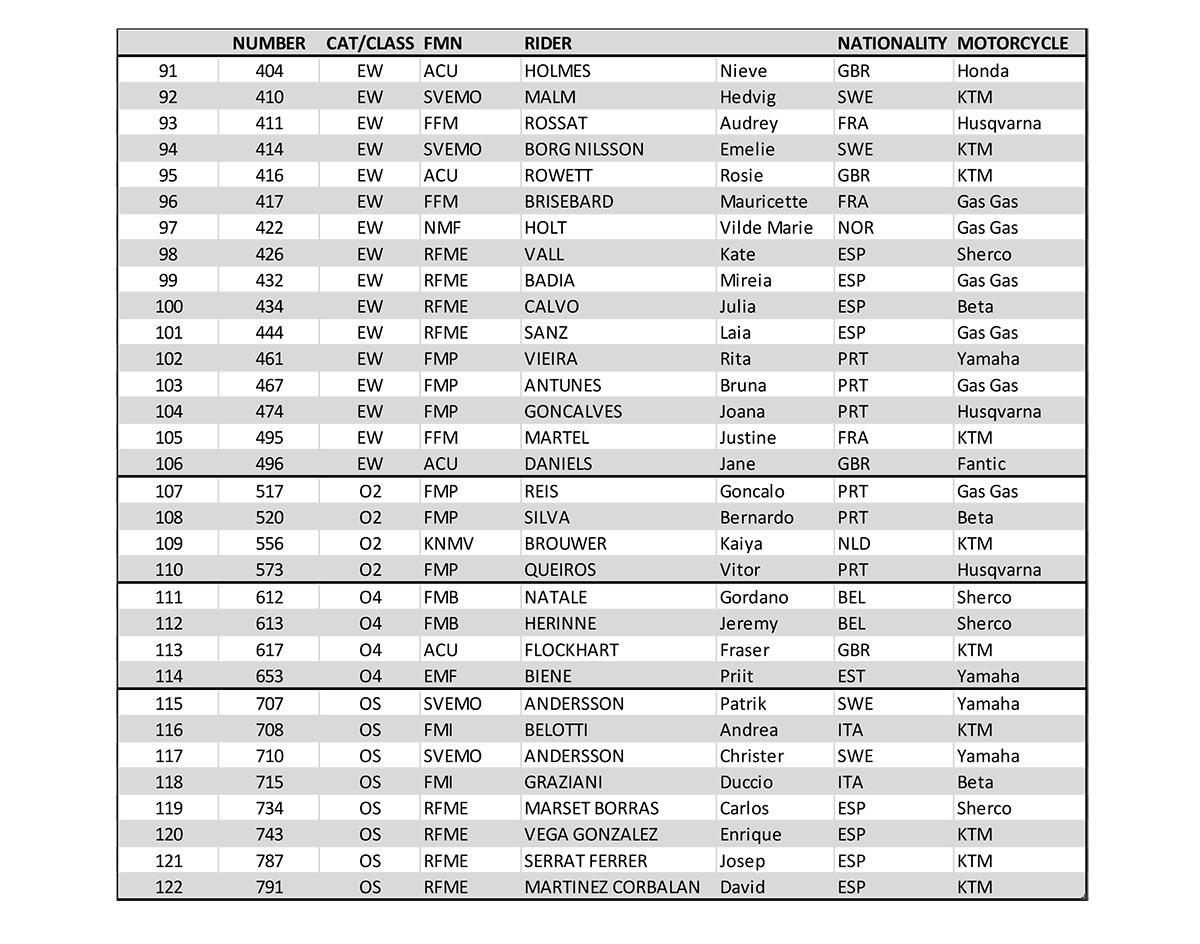 Photo Credit: Enduro21 | Nicki Martinez + Clement Desalle