Results: EnduroGP of Spain day 1 – Back-to-back wins for Freeman
EnduroGP of Spain results where Bradley Freeman continues his run of form to take overall victory on day one in Santiago de Compostela.

2019 EnduroGP of Spain, day one in a nutshell:
Before today's opening tests of the third EnduroGP of 2019 in Spain we were asking could Bradley Freeman do it again after his day two victory in Portugal one week ago.
Sure he could but he had to battle for the thick part of the day with gold plate holder, Steve Holcombe to get it. In fact the Beta Boano rider Freeman stretched a handsome 20 second margin of victory by the finish of the third lap.
Not only did Steve Holcombe concede the overall win to Freeman but he also had to watch his back for second place and the E3 win with Danny McCanney picking his A-game for Spain. McCanney shared test wins with Holcombe and Freeman (3-3-4 each respectively).
Loic Larrieu bounced back from no-points scores in Portugal to snatch the hottest contested class of the day, E2. Victory in the last test was the perfect antidote for Loic just ahead of Alex Salvini with Giacomo Redondi a relatively distant third.
Andrea Verona took another comfortable Junior victory overall and in J1. Behind him Enric Francisco and Jack Edmondson raged a battle for the overall Junior podium places and J2 victory.
The Youth 125 class saw a new winner on day one in Spain as Nathan Bererd showed the promise of France's next generation enduro racers. He finished 1:11s clear of Claudio Spanu. Sergio Navarro won the battle with Dan Mundell for third.
It was not a good day for Youth Championship leader (to this point) Hamish MacDonald. The Kiwi went out while challenging for the lead on the penultimate test.
In the Open World Cup it was a British one-two-three overall as Tom Ellwood (4T class winner) headed David Knight (Senior class winner) and Fraser Flockhart home. Goncalo Reis won the 2T Open class.
Enduro GP of Spain scratch overall results, day one: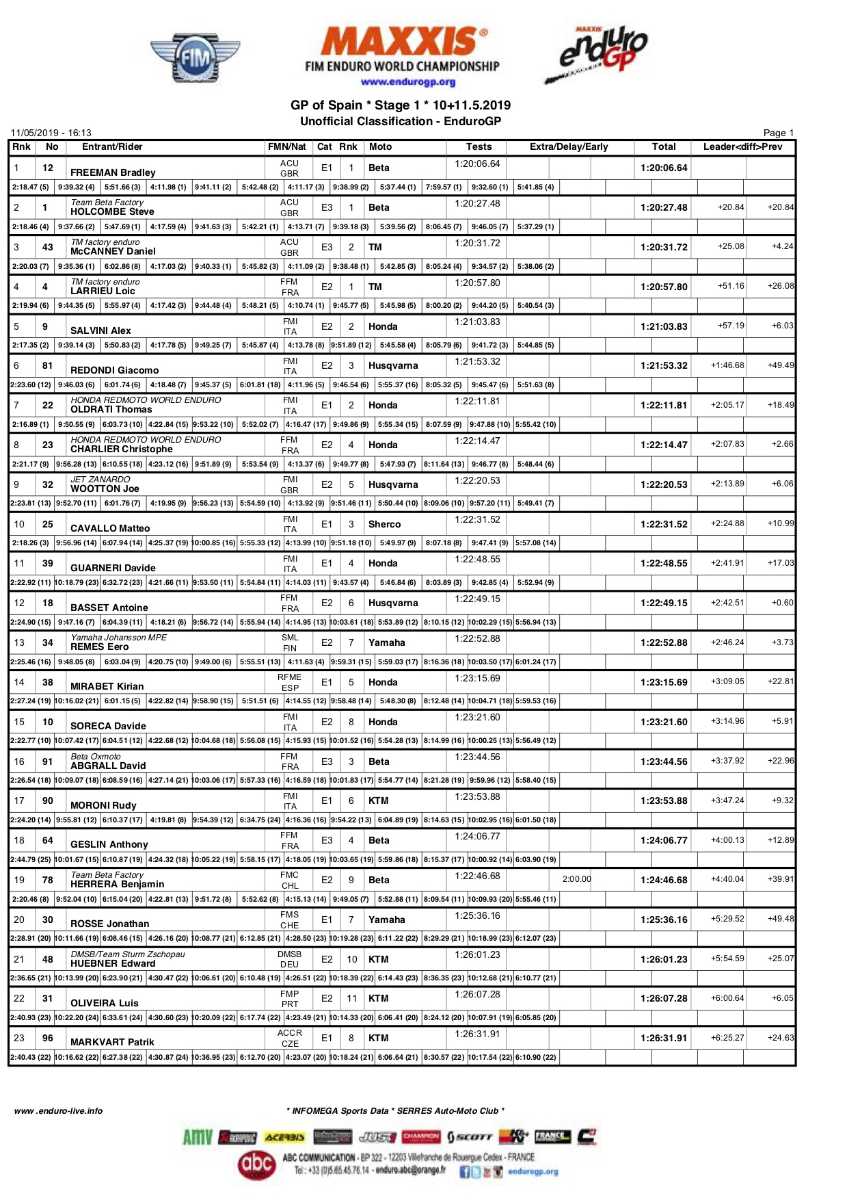 E1 class results, day one: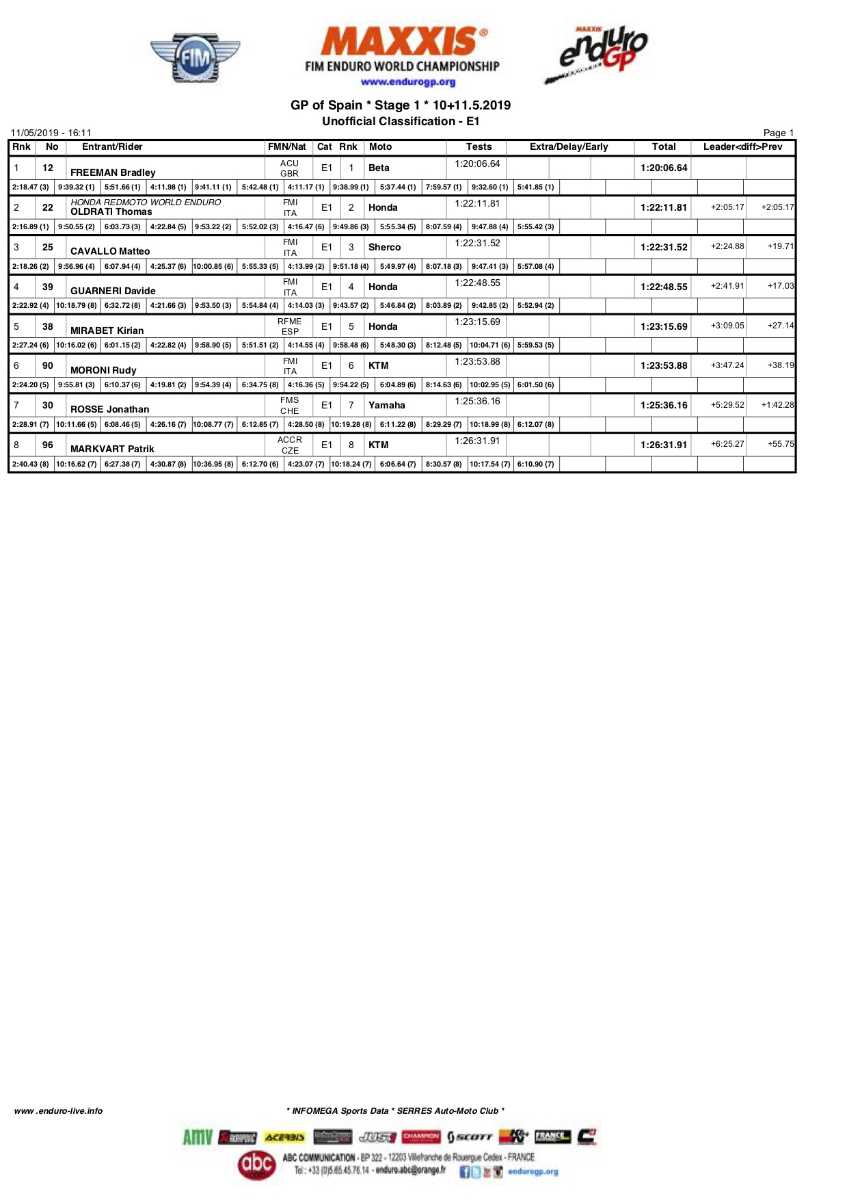 E2 class results, day one: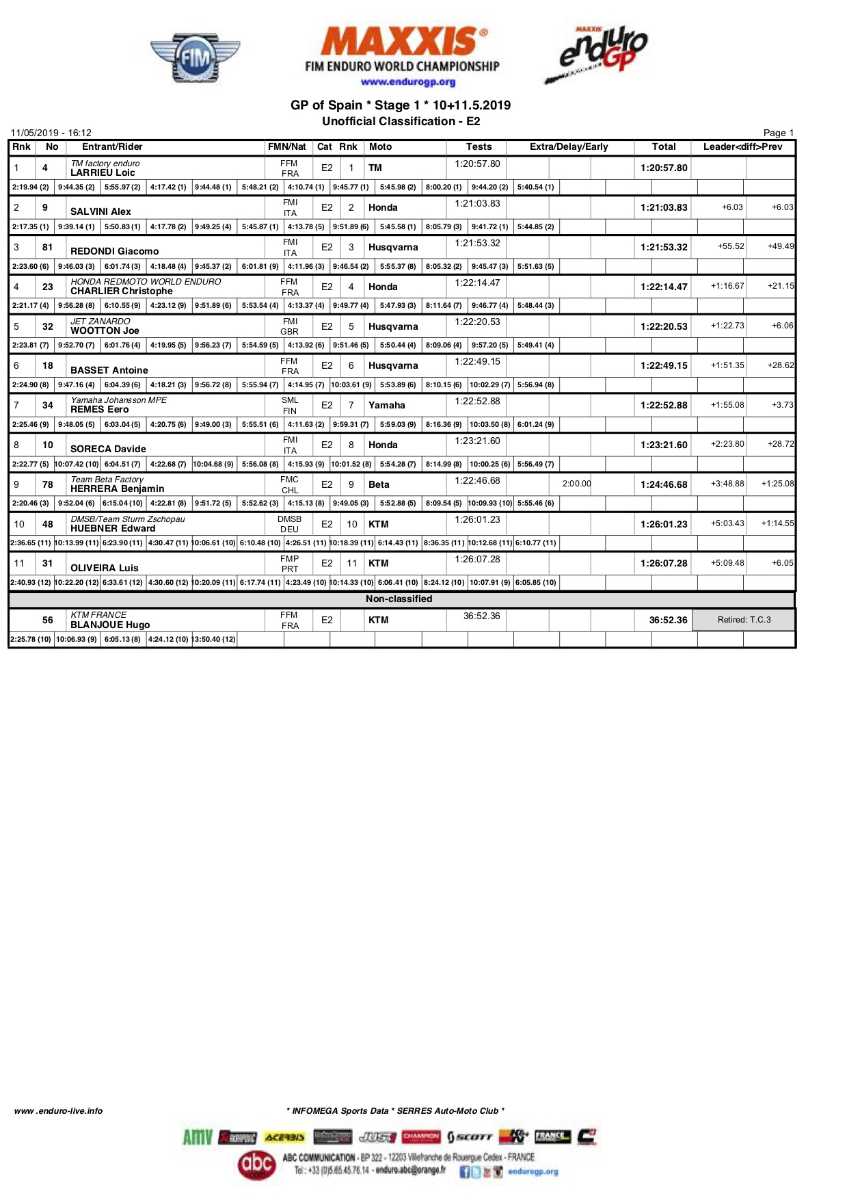 E3 class results, day one: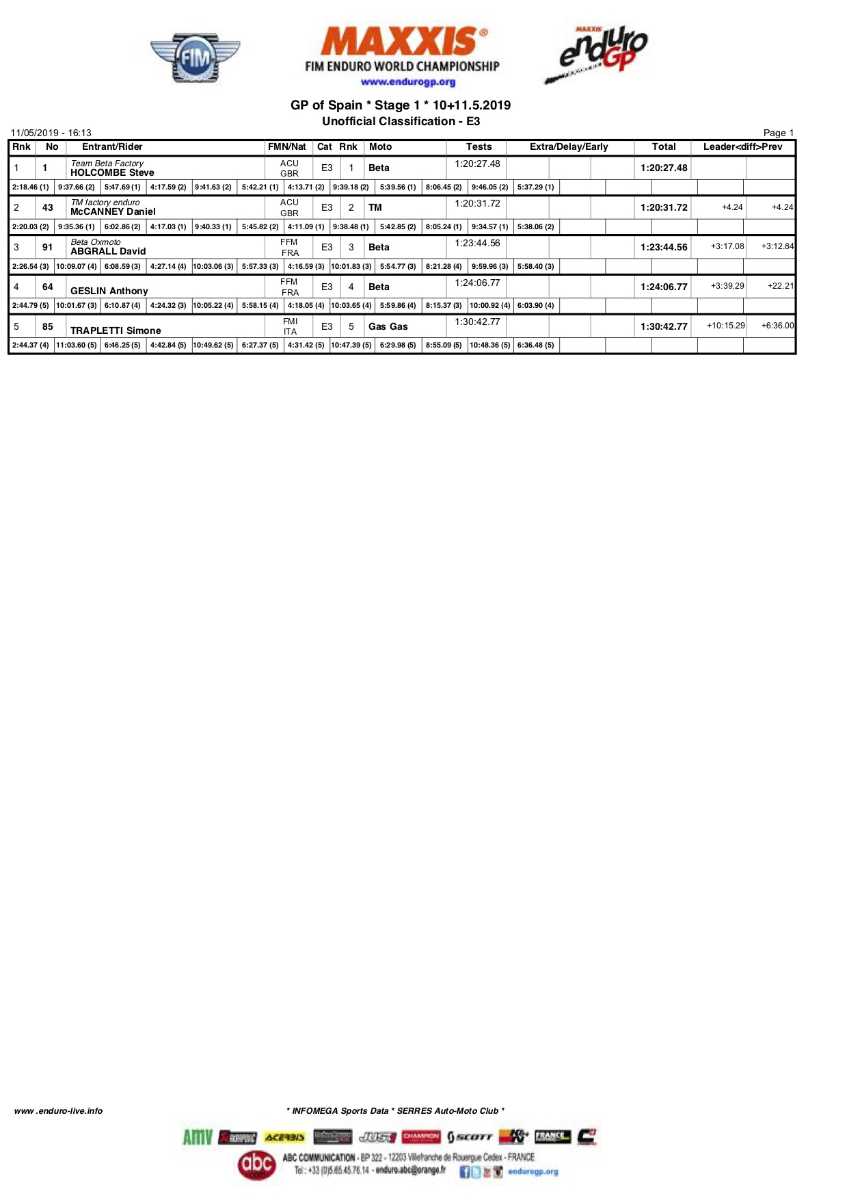 Junior class results, day one: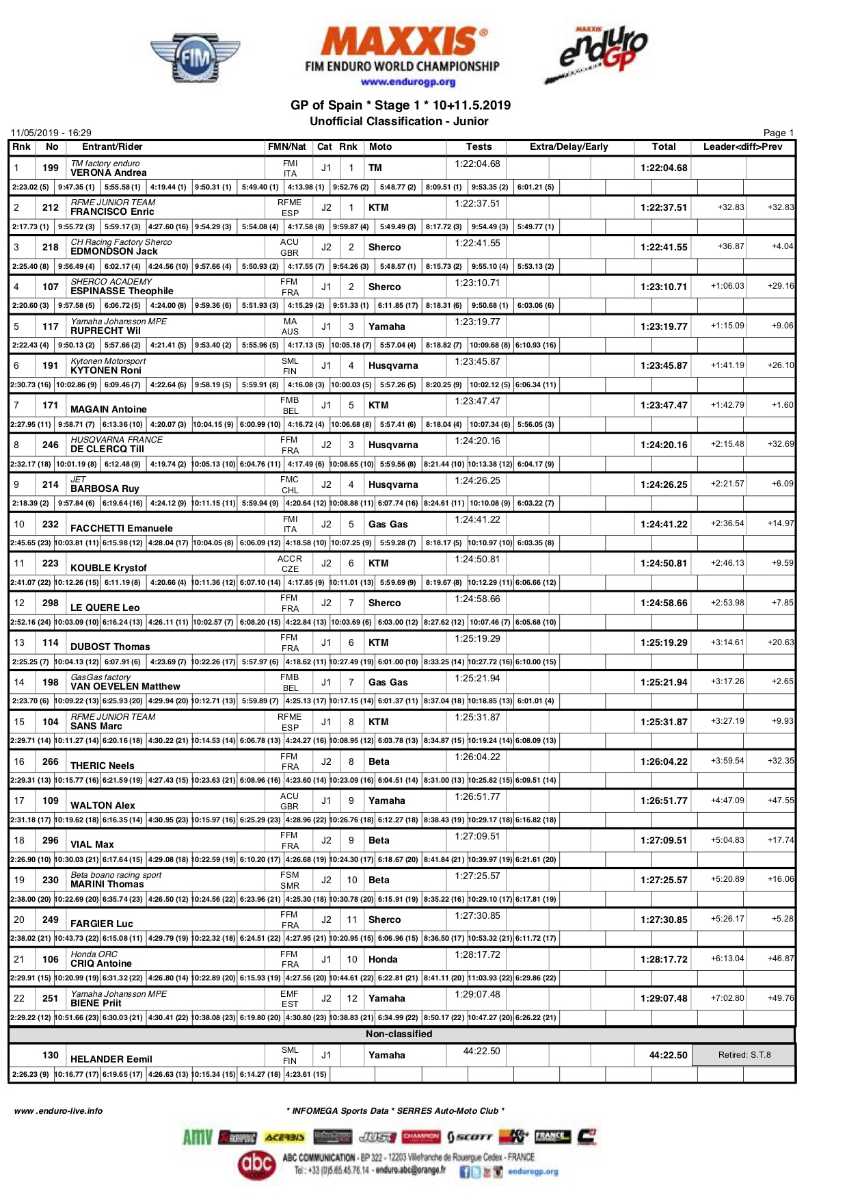 Open World Cup results, day one: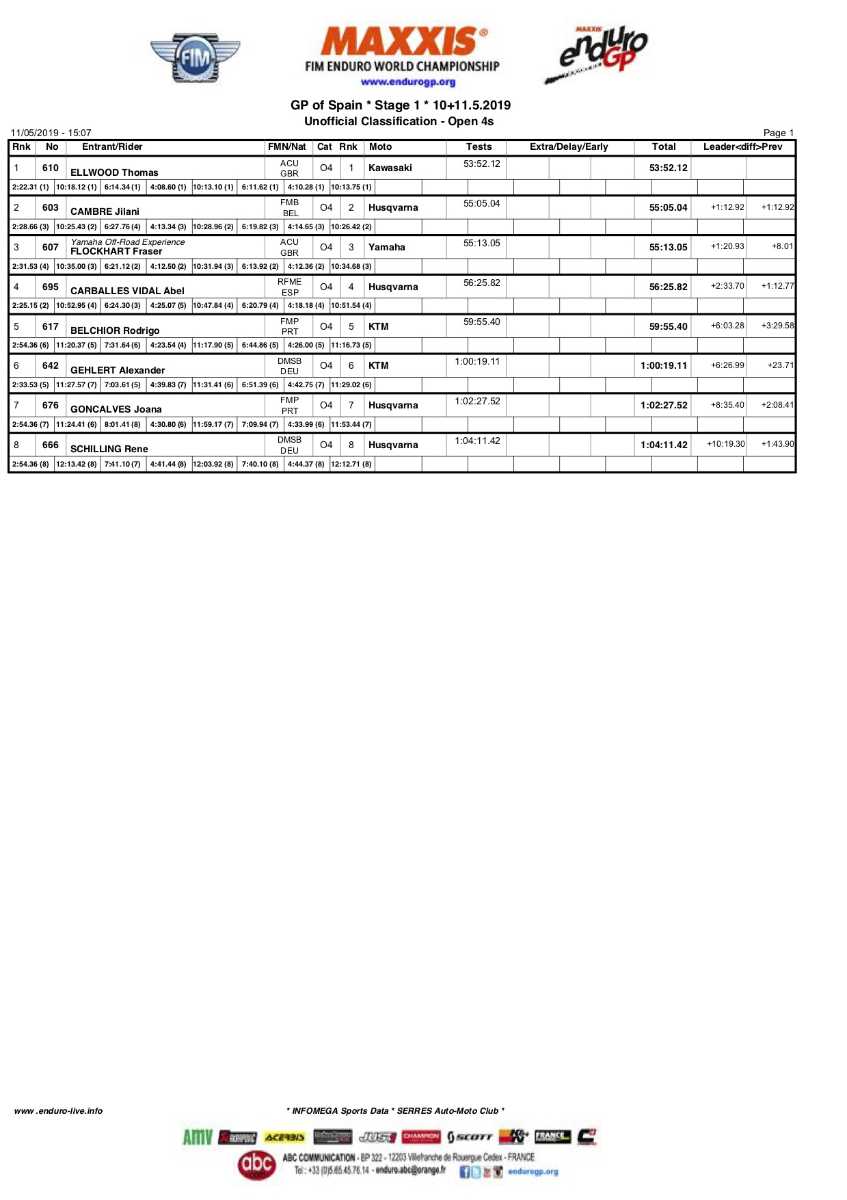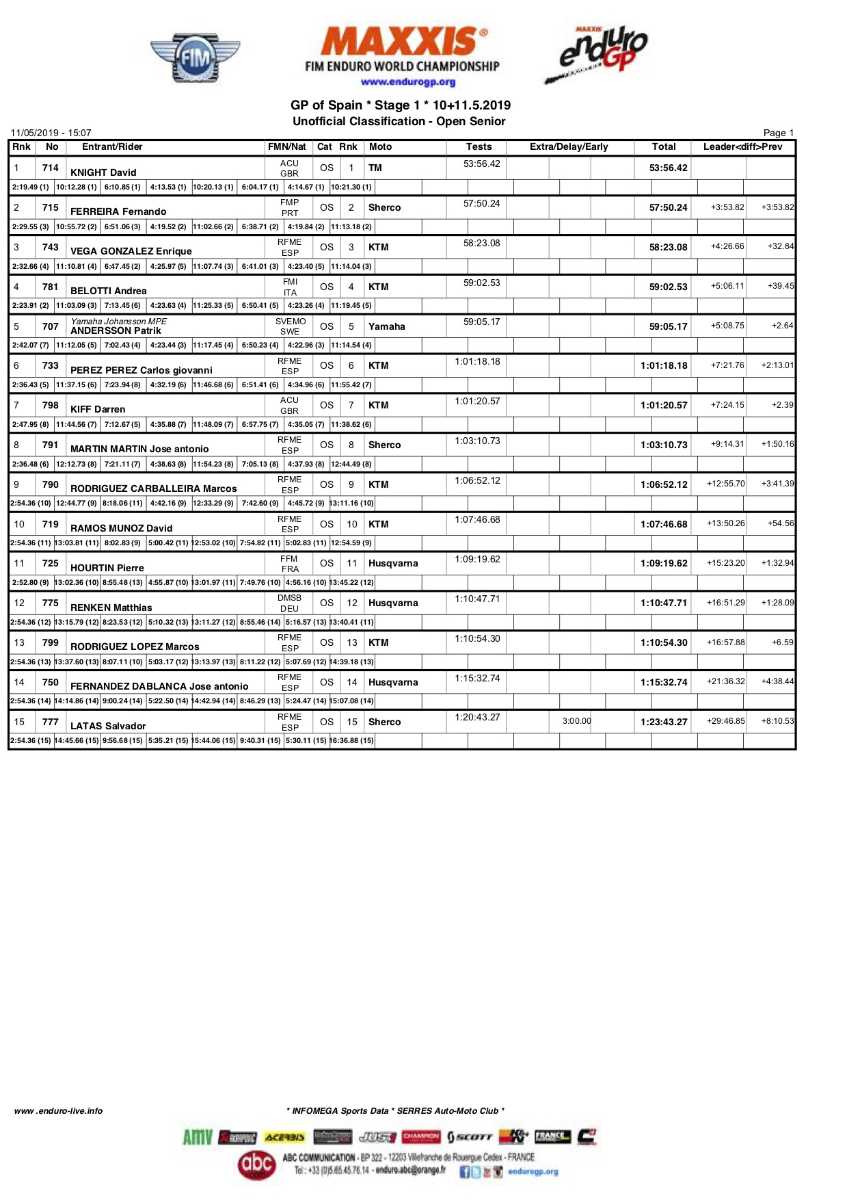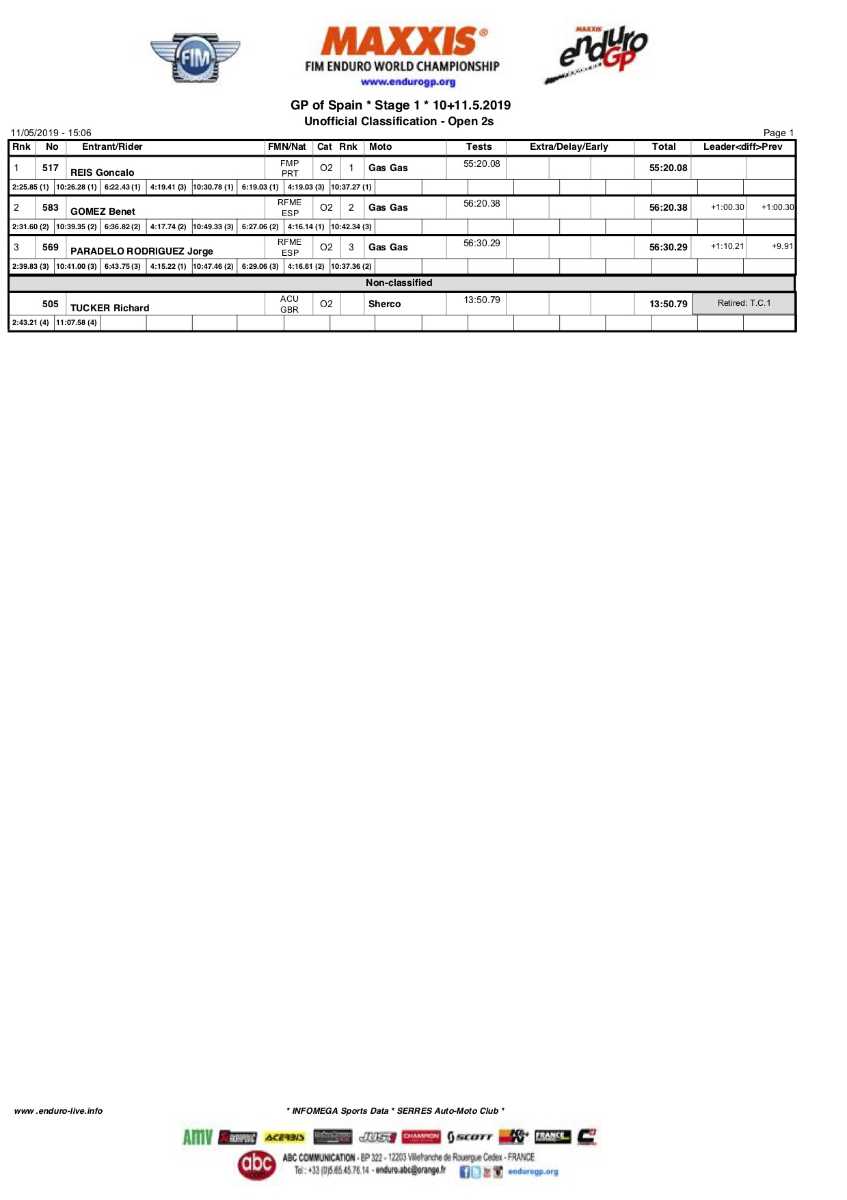 Photo Credit: Nicki Martinez