Results: EnduroGP of Spain day 2 – Freeman wins and takes the World Championship lead
Results from the EnduroGP of Spain, day two in Santiago de Compostela where Brad Freeman takes the win and with it the EnduroGP World Championship points lead.

Bradley Freeman has turned the EnduroGP World Championship table on its head this weekend at the GP of Spain with a double-victory, his third on the bounce which sees the Beta Boano rider take over the World Championship lead.
EnduroGP of Spain, day two in a nutshell:
Brad Freeman's consistency made the difference through the thick of the three laps if he didn't win the test, usually he was second. It was enough for Freeman to take on the leader's gold plate.
Test wins across the day were shared between Freeman, McCanney and a resurgent Giacomo Redondi.
McCanney bust out the box this morning with two test wins on the bounce. The Manxman backed that up with a string of P2s to consolidate P2 overall and his first E3 class win of 2019.
Redondi dismissed the battle for third with Alex Salvini during the second lap and sat comfortable in P3 overall top take the E2 class victory, his first career win.
Steve Holcombe had a disappointing day with no test wins, P6 overall, P2 in E3. The EGP World Champion claimed a lack of physical condition to push for the win.
In the Juniors…what can we say? Andrea Verona was the winner yet again in another dominant display.
Behind him it was again a furious battle for next best between Sherco team-mates Jack Edmondson and Theo Espinasse. In the end a very strong last enduro test time gave it to the Frenchman, Espinasse.
The Youth class battle continued in furious fashion with Claudio Spanu and Matteo Pavoni neck-and-neck all day. Pavoni it was in the finish who took the victory by 0.06s!
Hamish MacDonald did not start day two after a big crash while chasing the lead on day one which saw the Kiwi in hospital with a broken collarbone.
In the Open World Cup classes, Tom Ellwood again set the pace but with some distance over David Knight. Ellwood won the 4T class, Knight the Senior category and Goncalo Reis won 2T.
Enduro GP of Spain scratch overall results, day 2: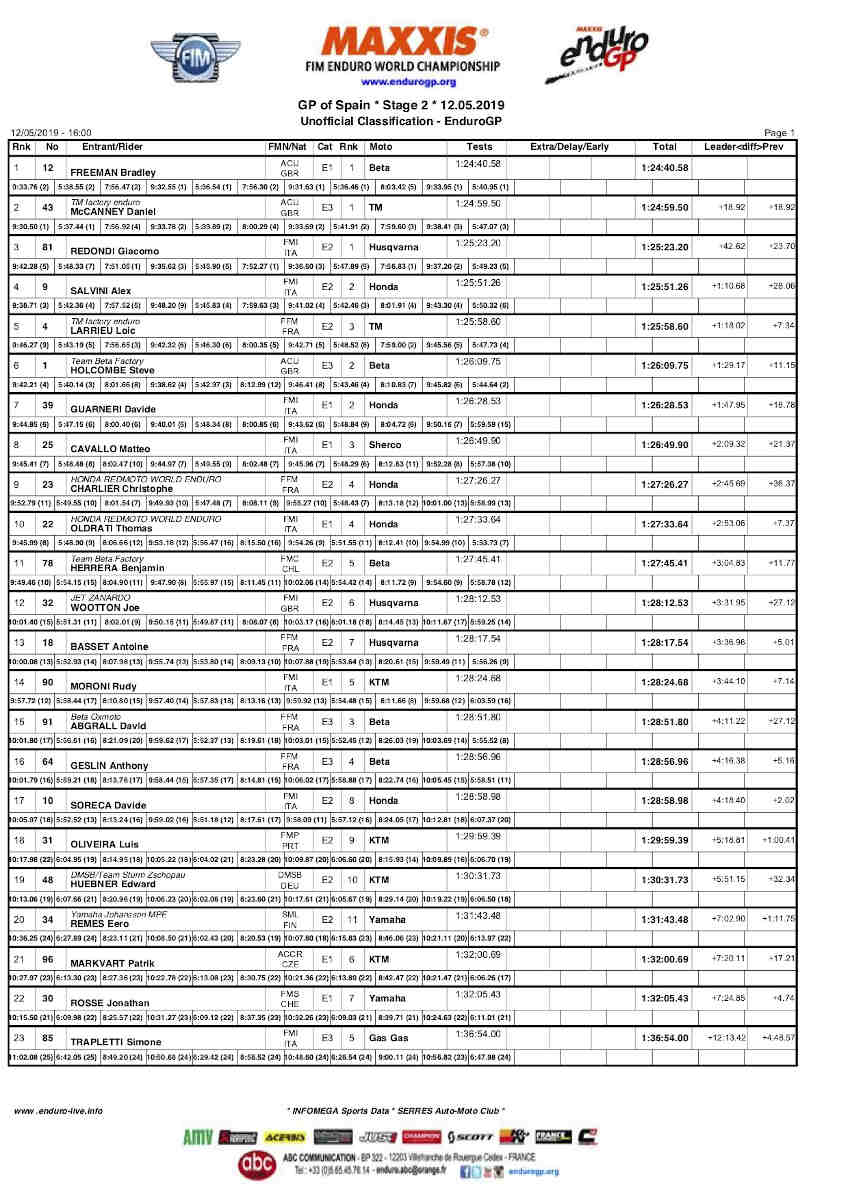 E1 class results, day 2: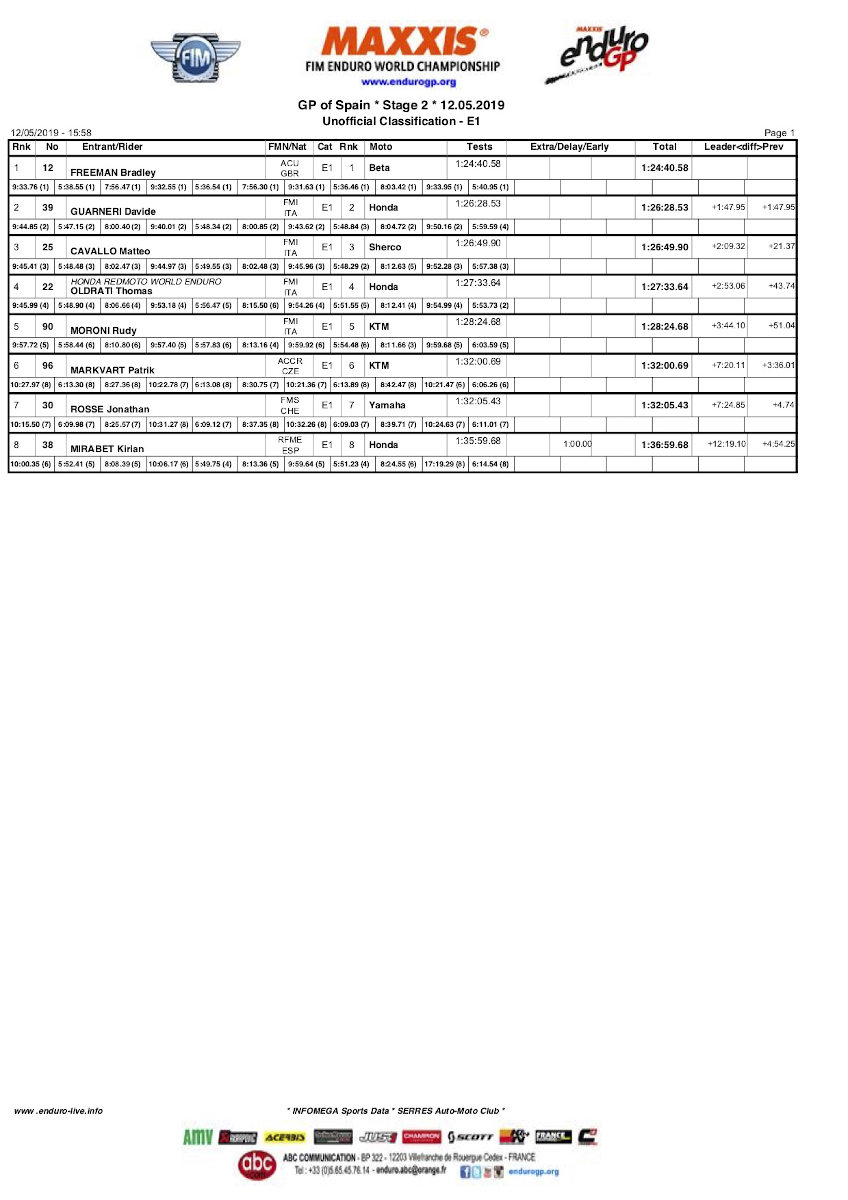 E2 class results, day 2: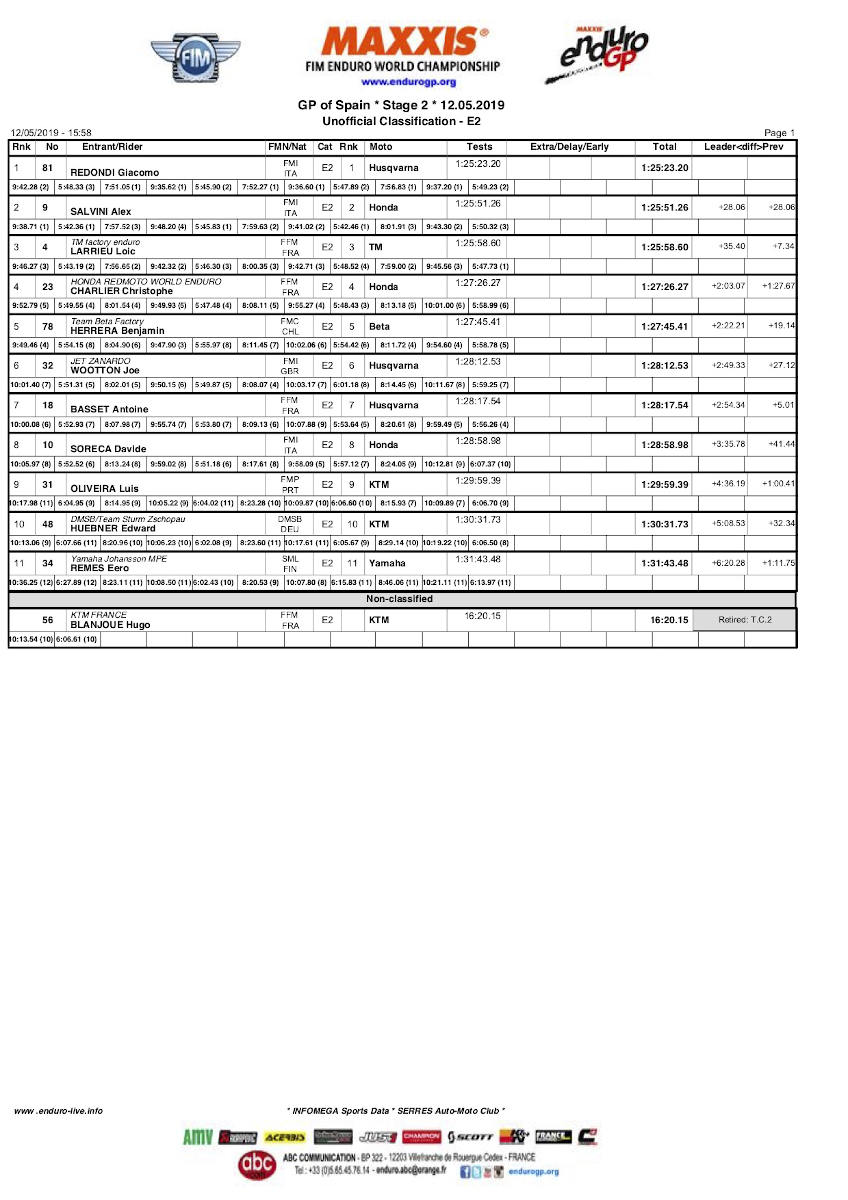 E3 class results, day 2: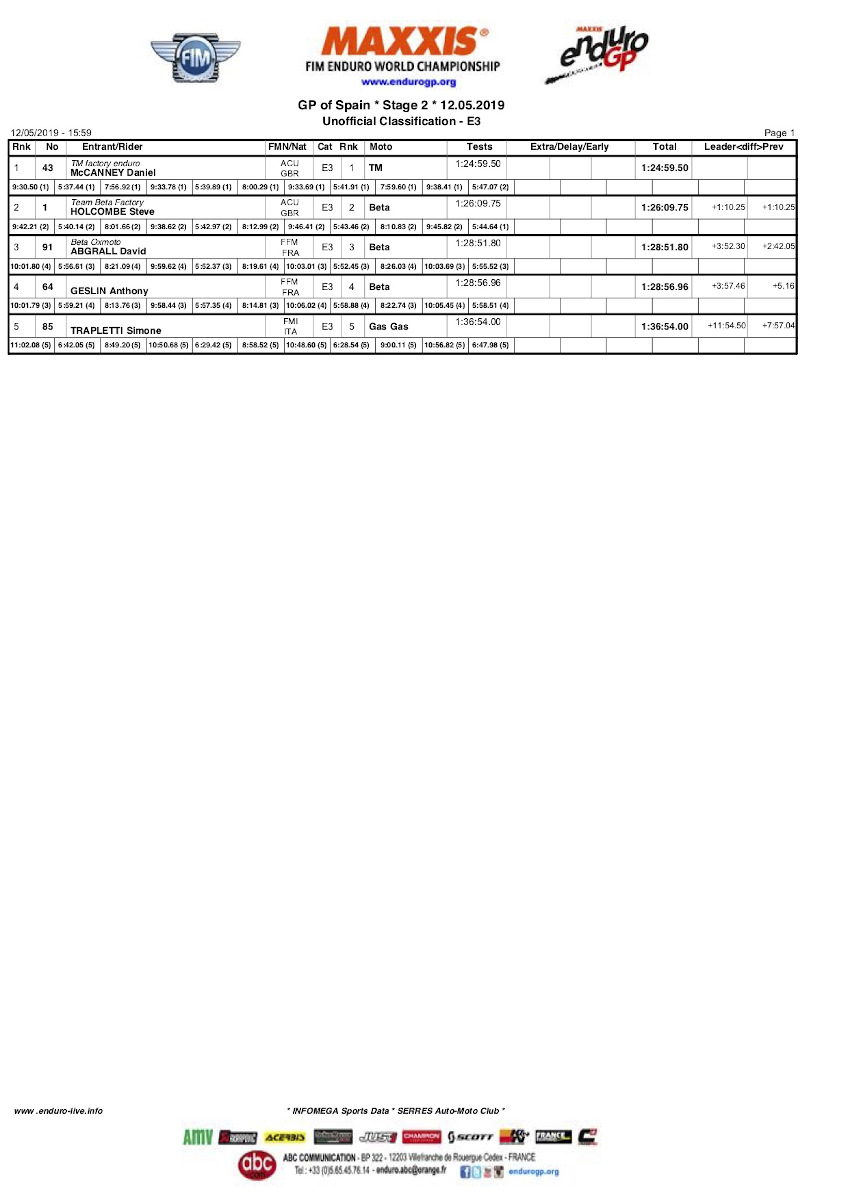 Junior class results, day 2: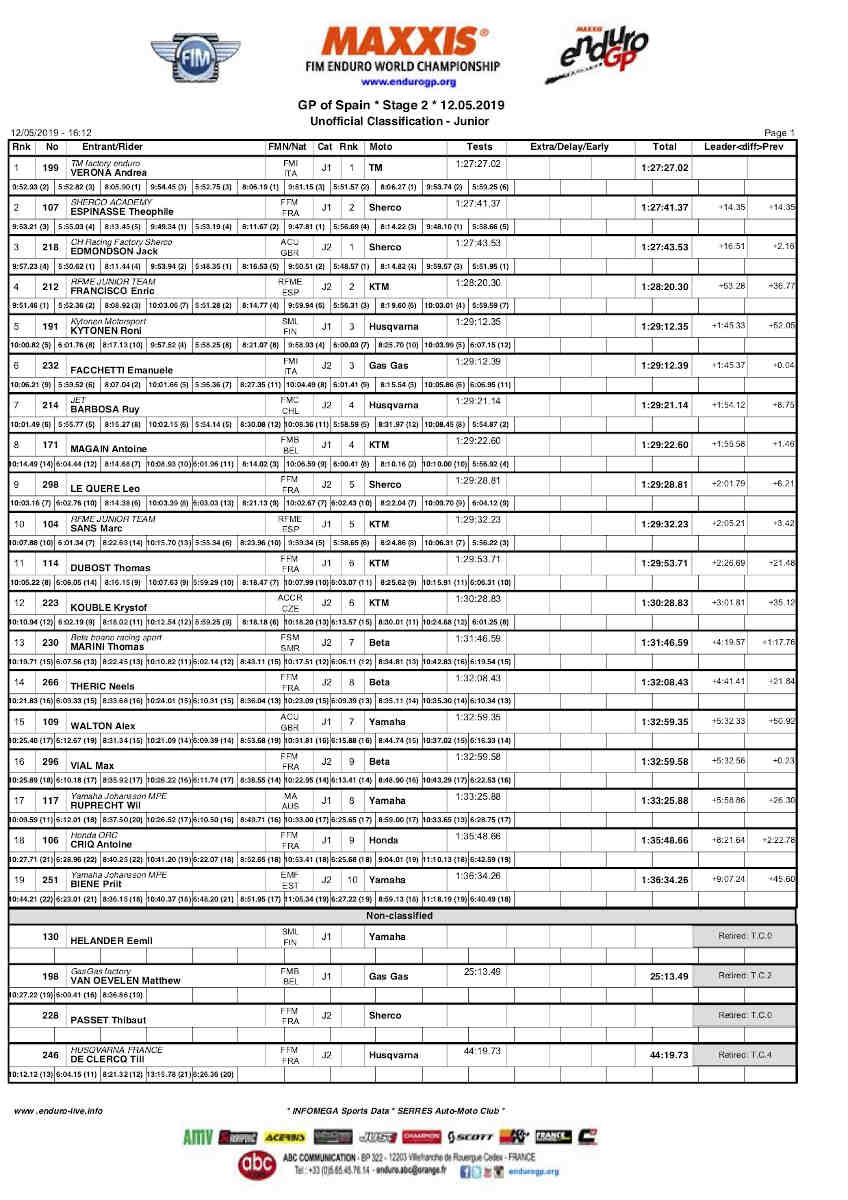 Youth class results, day 2: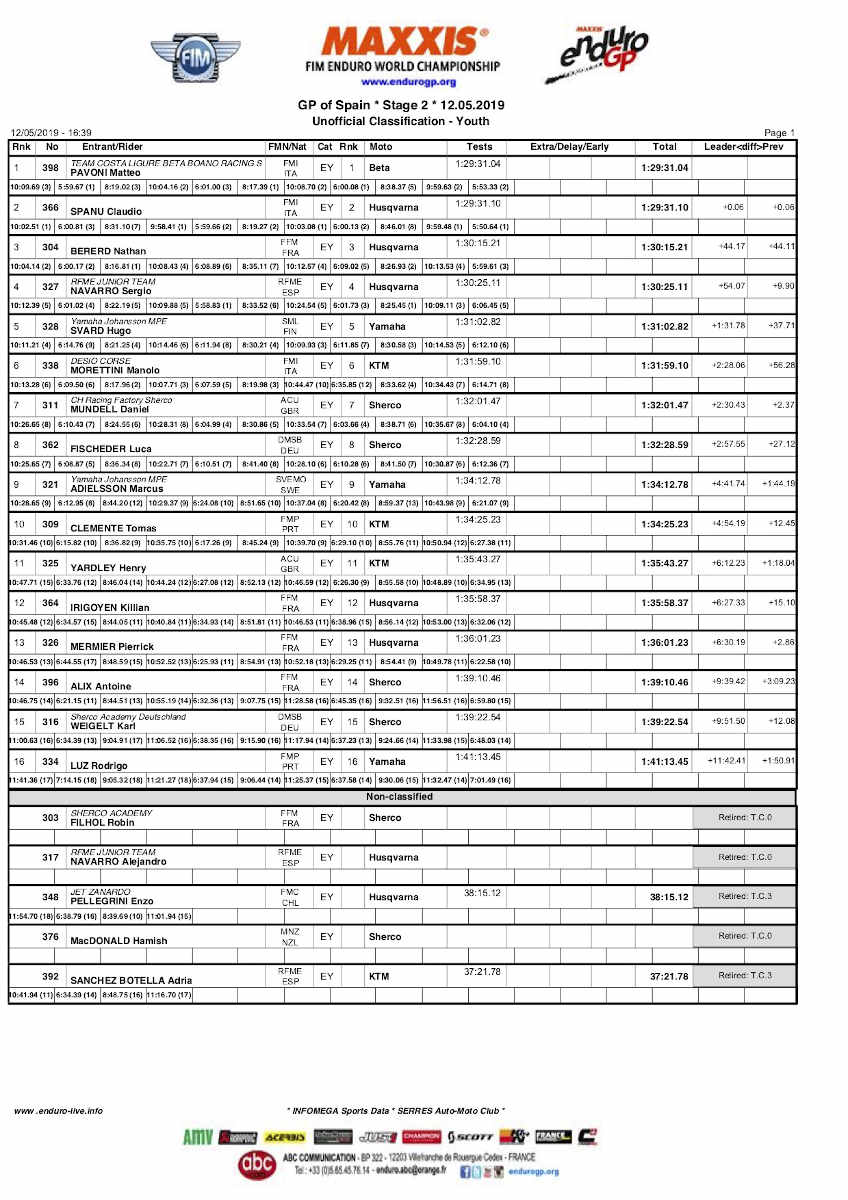 Open World Cup results, day 2: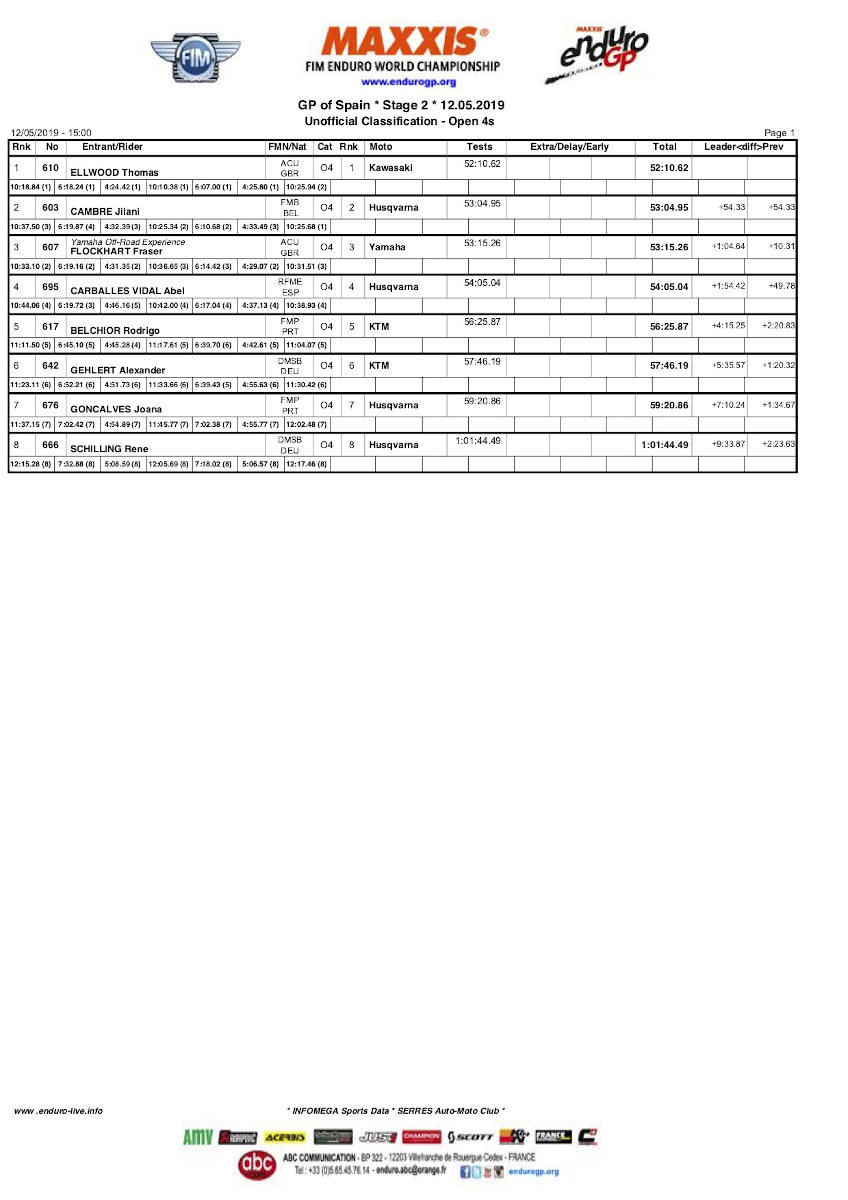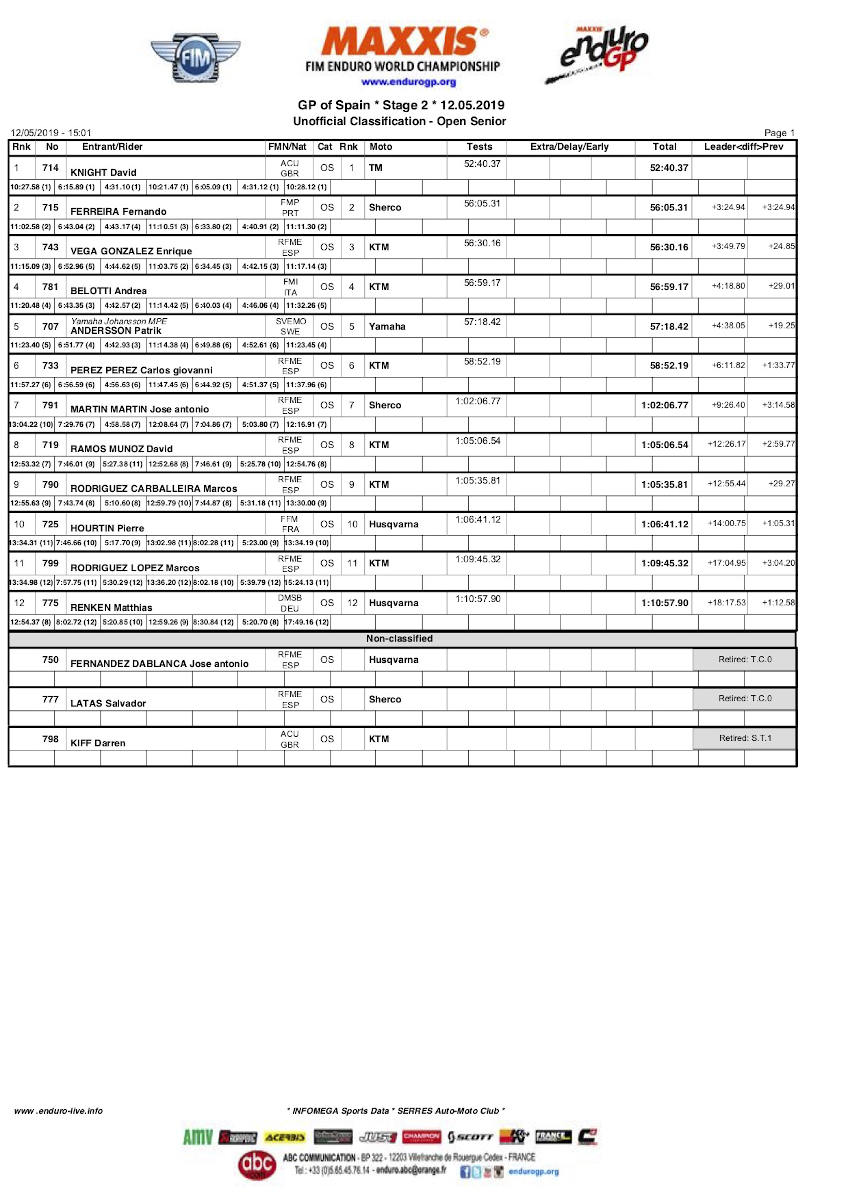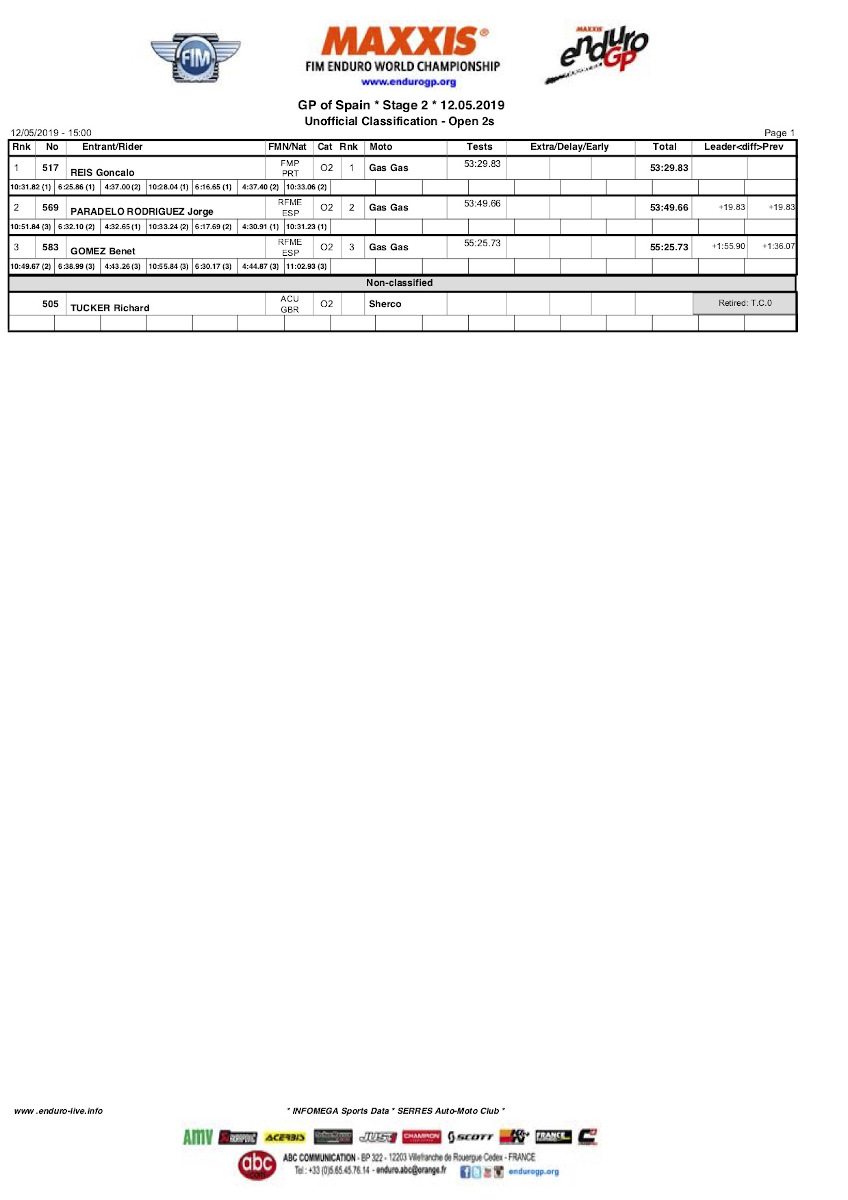 Photo Credit: Nicki Martinez