Unstoppable Freeman shows no mercy as Holcombe suffers at the Spanish EnduroGP
Spain hosted the third EnduroGP of 2019 bringing out the best from Bradley Freeman as an out-of-sorts Steve Holcombe suffered with mystery illness – here's what the leading riders had to say about their weekends.

Brad Freeman was riding in his prime this weekend at the 2019 EnduroGP of Spain in Santiago de Compostela. The Beta Boano rider topped the overall podium on both days while championship rival, Steve Holcombe struggled with a mystery illness and lost his championship lead.
Key rides through the classes proved important in the 2019 points tables as Alex Salvini took over E2 class, Giacomo Redondi took his first career senior victory and Danny McCanney became the first rider to beat Holcombe in E3 class since round three of the 2018 Championship, 15 racing days ago.
Freeman on a role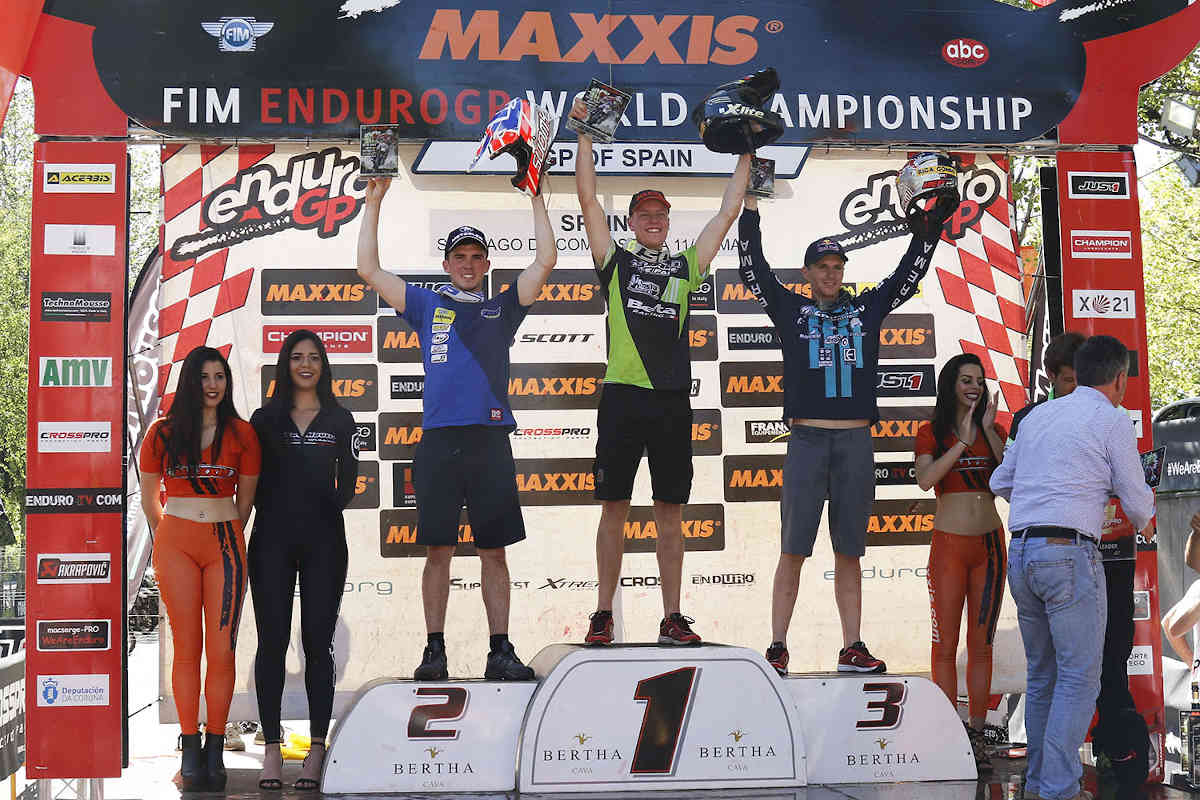 The Beta Boano rider found himself fighting for test wins on Saturday and was able to finish 20 seconds ahead of Holcombe. On Sunday, consistency was the key with first and second places at nearly every test sealing first place by 18 seconds over Daniel McCanney.
"A really incredible weekend, two wins in the class and two overall wins, I couldn't ask for better really. To have gone from eight points down in the championship to five up is incredible, it's perfect. I am just really happy with the bike, team and how I rode during the weekend."
Holcombe hanging in there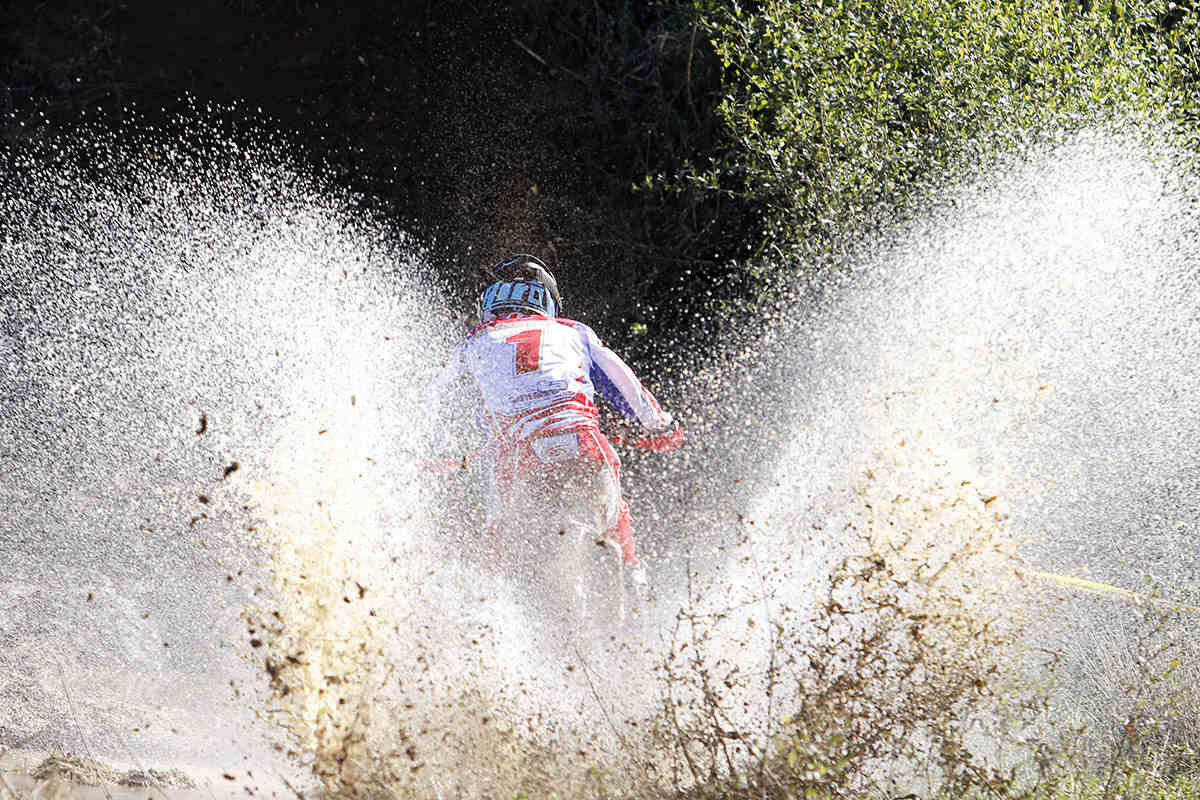 If Freeman had a dreamed weekend Steve Holcombe's must have been more like a nightmare. Holcombe was not feeling well and had to make the best out of the situation to concede the least amount of points to his rivals. "It might sound strange for me to say I'm pleased with finishing second and sixth here in Spain, but I truly am." Explained Holcombe.
"It's been one of the hardest GPs for me for a long time, especially today, day two. I knew coming into the race that things would be tough, but I also knew I just needed to do the best I could."
"In Portugal, last weekend, I wasn't able to ride like I can, and with only a few days to recover before this GP I knew I wouldn't be anywhere near my best. I was feeling unusually tired about a month ago and have been having some tests since then to figure out what's up. Like I said, second on day one was good all things considered. But today I was spent. I had to change the way I rode to save as much energy as possible, which was tough to do mentally. I have some time now to try and get things sorted out and rest before heading to Greece for the next round."
McCanney steps up a gear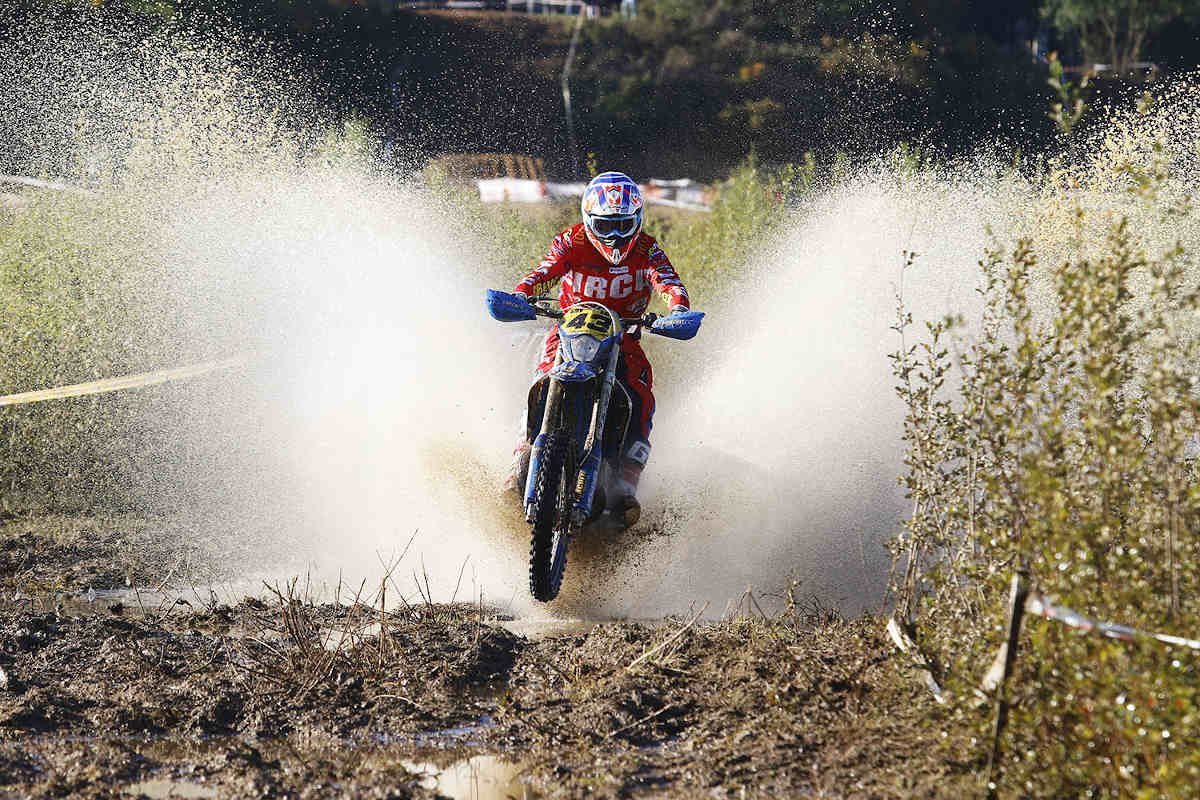 With third and second place finishes at the EnduroGP of Spain (and overall win in E3), Daniel McCanney class was at the top of his game. The TM rider continues to show his new machine suits him perfectly and is now only 12 points down on Holcombe's lead in the E3 class.
"I was too slow on the extreme test on Saturday but I felt good on the enduro test and I set the fastest time there for all the laps except the last one and ended up the day second." McCanney told us after the GP.
"For today [day two] I started stronger than yesterday, probably too strong because I tired myself quite a lot towards the end of the day. I felt great in every test and I am more than happy with the win in E3 and second overall. Hopefully I'll get a win in the overall soon."
Resurgent Redondi takes the win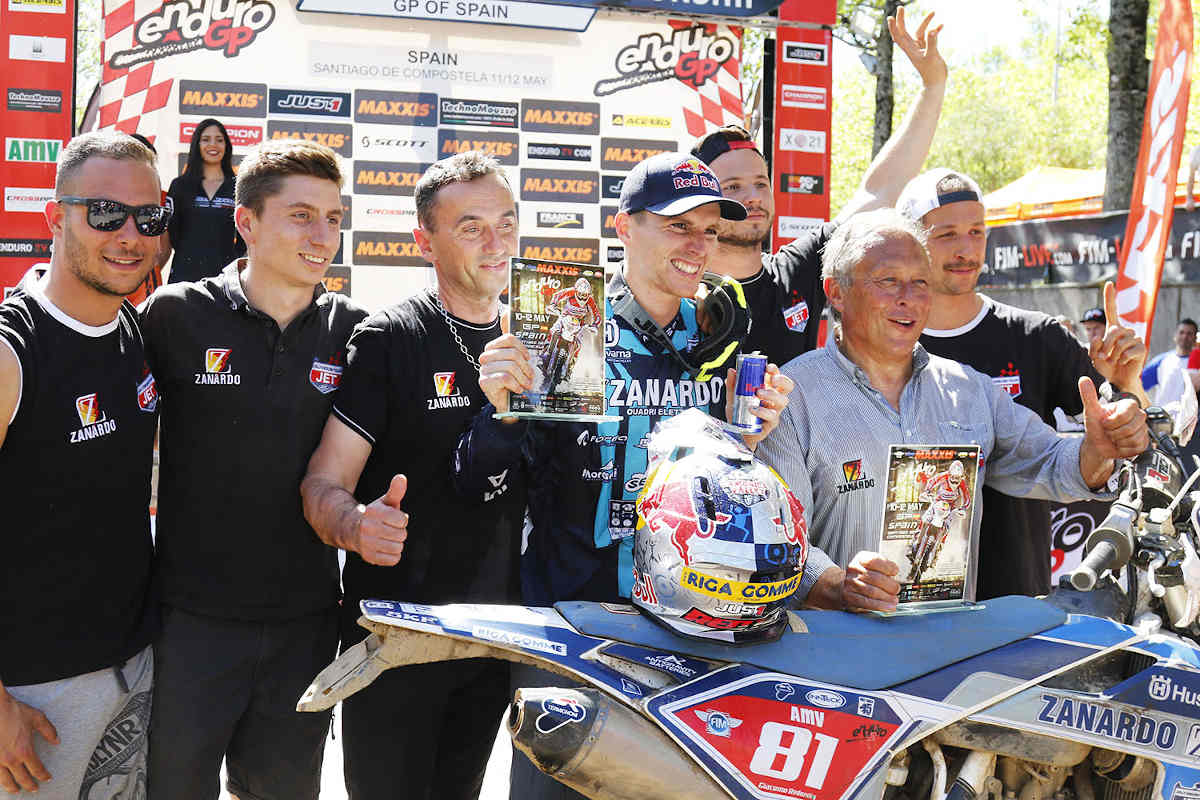 Returning to the EnduroGP paddock in 2019 after a one-year absence to win the WORCS championship, Giacomo Redondi, was back at his best for the Spanish GP. Redondi got his first career win in the senior classes this weekend taking the E2 win and also achieved third position in EnduroGP class on Sunday.
"After our bad luck in Germany we arrived at the previous round, Portugal, with more confidence and motivation and we took one podium. This weekend I had some crashes on the Extreme test on Saturday, but I was happy with my speed in the Cross and Enduro tests. Today I rode with no mistakes and I am really happy to get my first win in the senior class and also with third in the overall."
Salvini leads E2 championship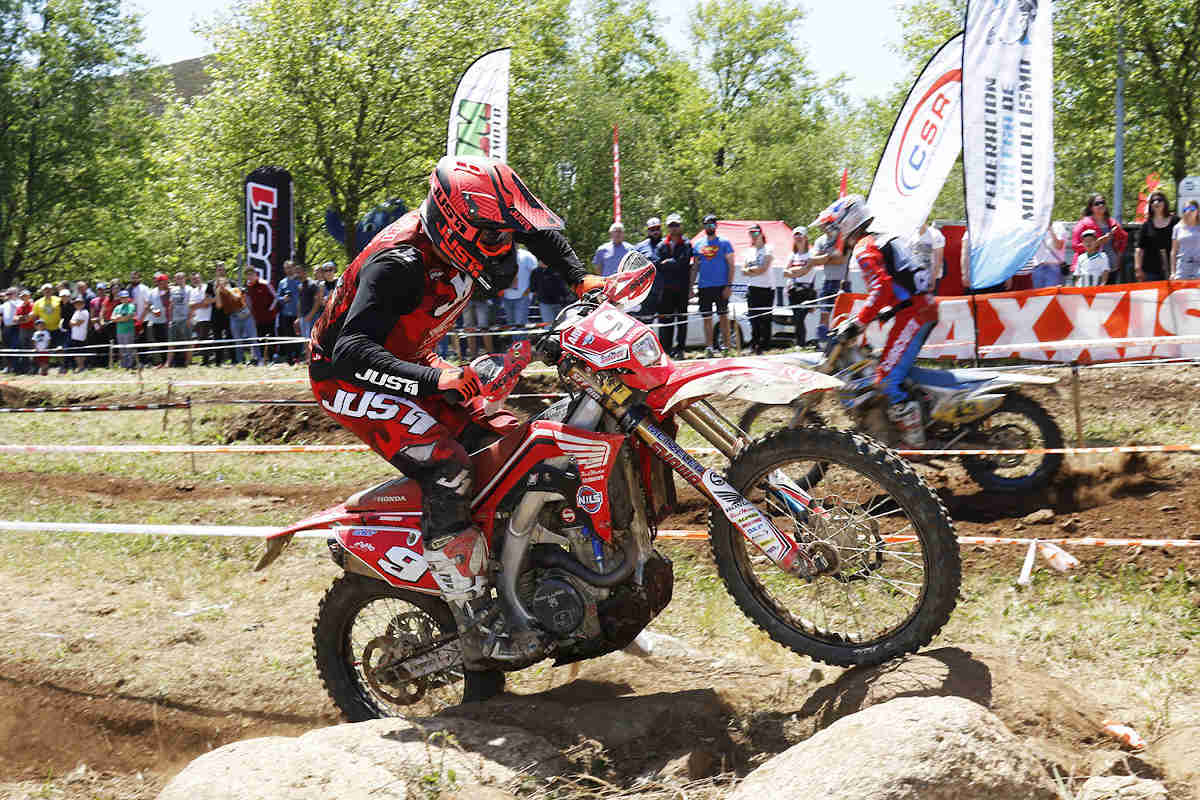 Despite not wining any day outright, Alex Salvini played the consistency card with two second place finishes and take the lead in the E2 standings. The Italian is confident on board his Honda and looking for those top spots week in, week out to cement the championship place.
"Overall it's been a great weekend. On Saturday I missed the win by nothing and today Giacomo was the fastest and I got second again.
"It's a good performance towards the championship, I arrived here eleven points down and leave at the top of the points so it's more than I could expect. Two wins in Portugal and two second places here in Spain it's a really good result for me."
"After the last year I don't think too much about the championship, I was leading it by more than a race with only three to go and at the end I lost the championship because of bike issues. My focus stays on my riding and in feeling good with the bike and team.
"Now we have some weeks off and we're back racing at the Italian Championship and the EnduroGP in Greece and Italy, I am really looking for it."
Larrieu makes up for Portugal disappointment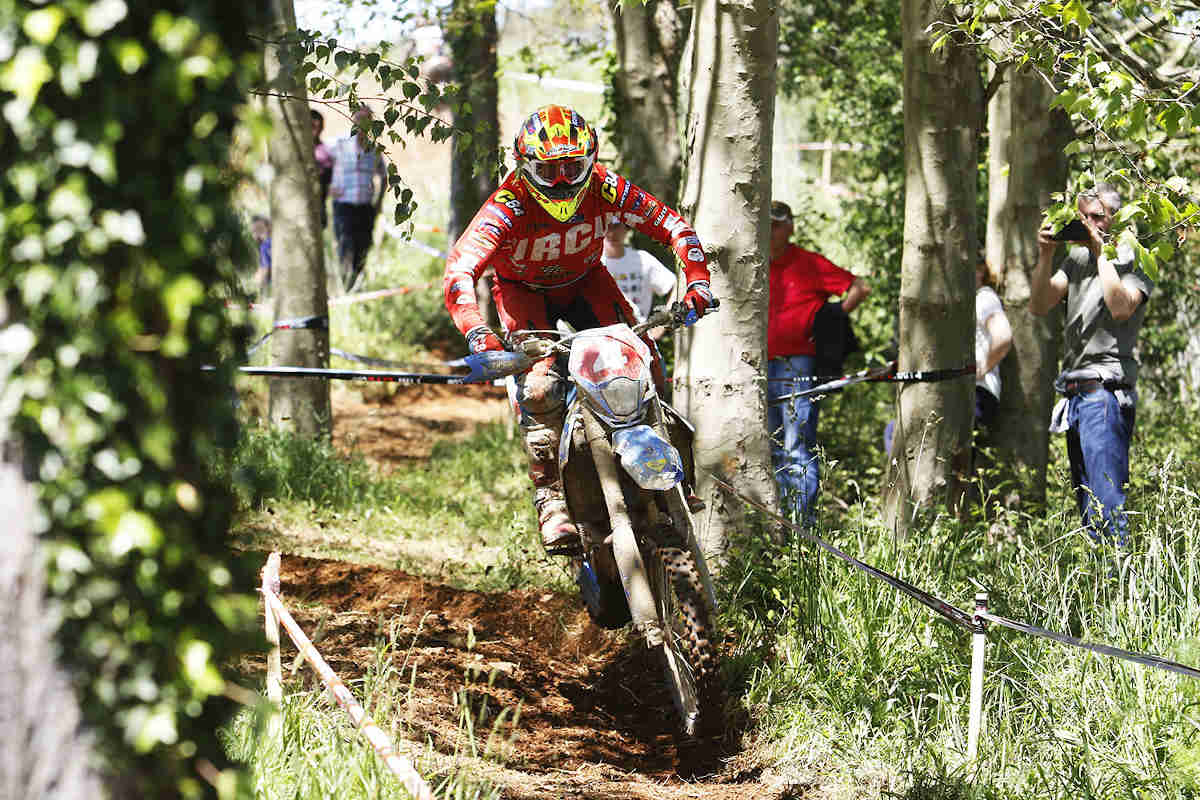 Loic Larrieu redeemed himself from getting no points in Portugal with a win and a third place in the E2 class and fourth and fifth places finishes in the EnduroGP class.
"I was a far better weekend than the last one where I had one DNF and one DNS. I wasn't happy with it because myself and the team had put a lot of work this year to try to win the championship.
"Here in Spain the weekend started good for me on Saturday with nearly no errors and getting the win. On Sunday anyway I was pushing for the win but I had two crashes and Giacomo Redondi ended faster than me. I am happy with the weekend, I showed that I have the speed needed to be at the top of the E2 class so I will continue to push to try to be World Champion."
For the full results list from the Spanish GP check our 'Result Feed' post.
Photo credit: Nicki Martinez