Results feed: Czech EnduroGP 2019 Day 2 – Brad Freeman takes victory and E1 world title
Full results from day two of the 2019 EnduroGP of Czech Republic where Brad Freeman made it two wins from two, clinching the E1 world title – Steve Holcombe and Daniel McCanney again completed the overall podium.

The second day of the penultimate round of the 2019 Enduro World Championship in the Czech Republic saw Brad Freeman continuing with his dominance winning the overall to become the 2019 E1 Enduro World Champion for a second year in a row. Theo Espinasse wins the Junior class and Hamish MacDonald tops the Youth class once more.
2019 Czech EnduroGP, day 2 in a nutshell:
Brad Freeman pulls another perfect day to top the Enduro GP and E1 classes, clinching the smaller size engine title with one round to go.
Freeman won six out of nine tests on day two but, as yesterday, he was especially dominant in the lngthy and demanding Enduro Test.
Despite stealing some test wins, Steve Holcombe wasn't able to match Freeman's pace and was again second in the overall and first in E3 class.
Giving continuity to the all British podium Daniel McCanney placed third once again today to complete a two-stroke scratch EGP podium.
Alex Salvini was first four stroke home, turning day one's P7 finish into fourth on day two and the win in the E2 class ahead of Loic Larrieu and Giacomo Redondi.
Theo Espinasse goes a gear up and tops the Junior overall and J1 class ahead of Antonine Magain. Enric Francisco makes it to third overall to win the J2 class.
Hamish MacDonald adds another win to his 2019 season after topping the Youth Class once more on the second day ahead of Sergio Navarro and Claudio Spanu.
Day two also saw Tom Ellwood topping the timing sheets once more in the Open World Cup Class and Open 4T class ahead of David Knight (Open Senior winner), Patrik Halgas finishes fourth overall and wins Open 2T class.
EnduroGP scratch overall results, day 2: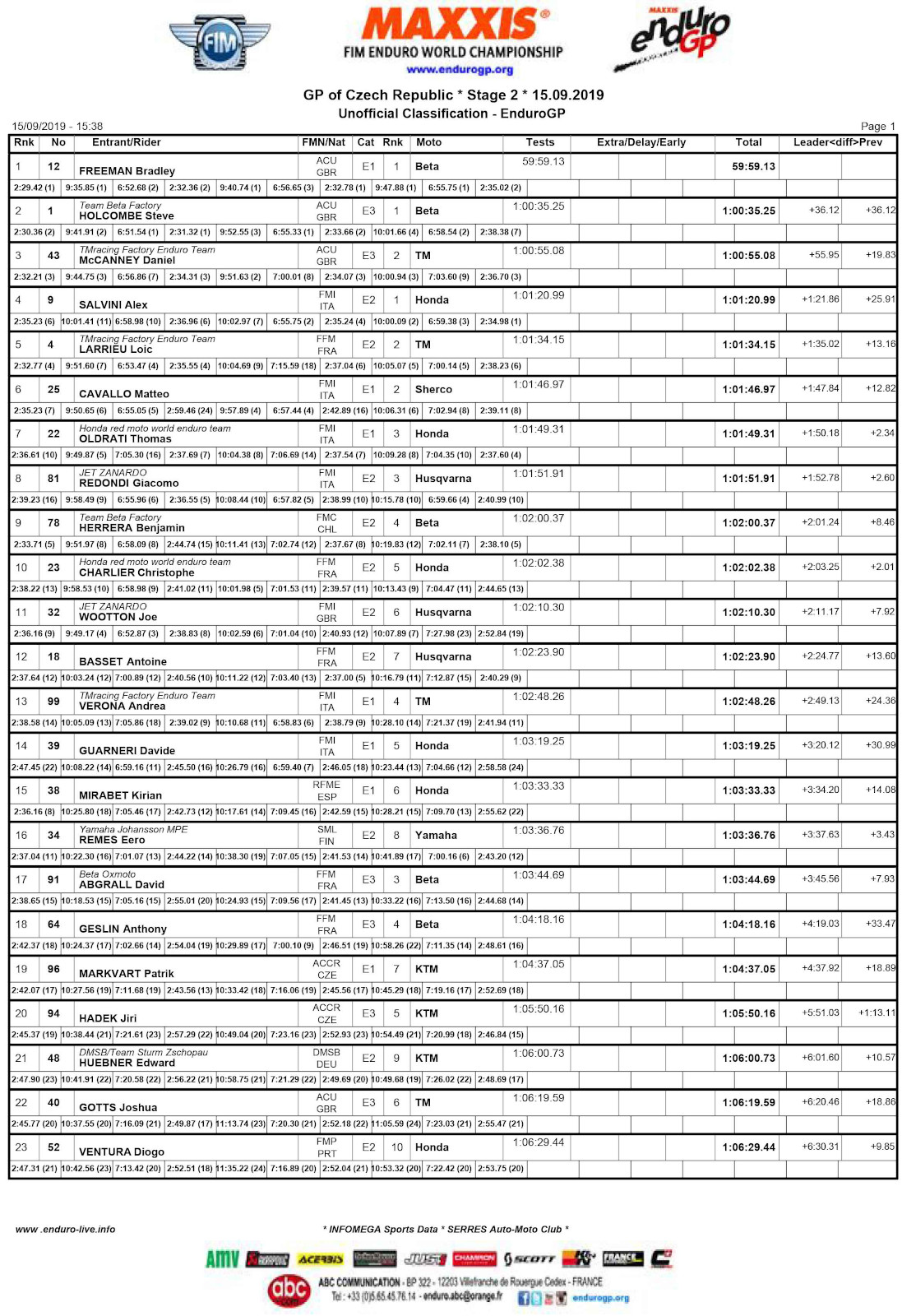 E1 results, day 2: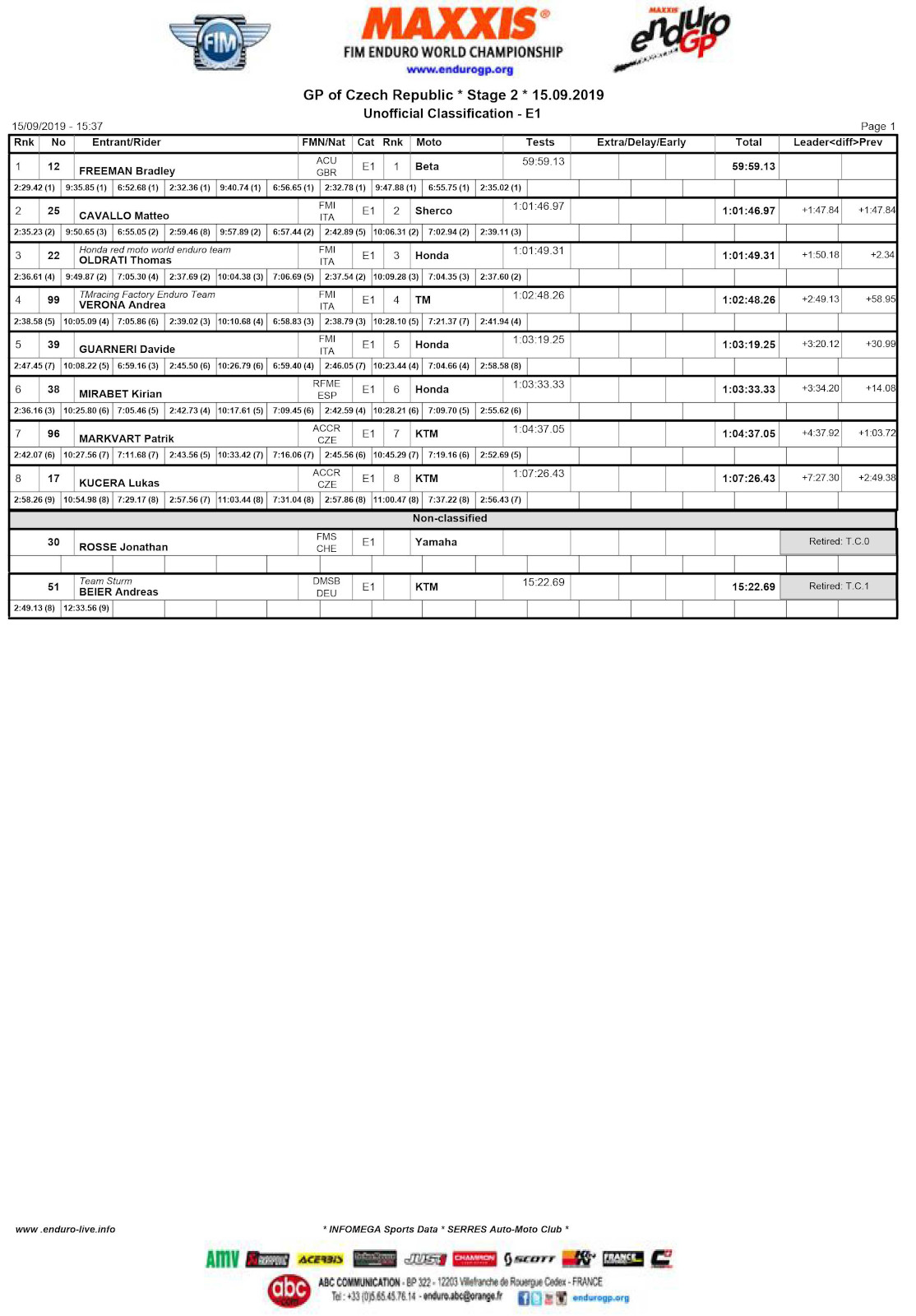 E2 results, day 2: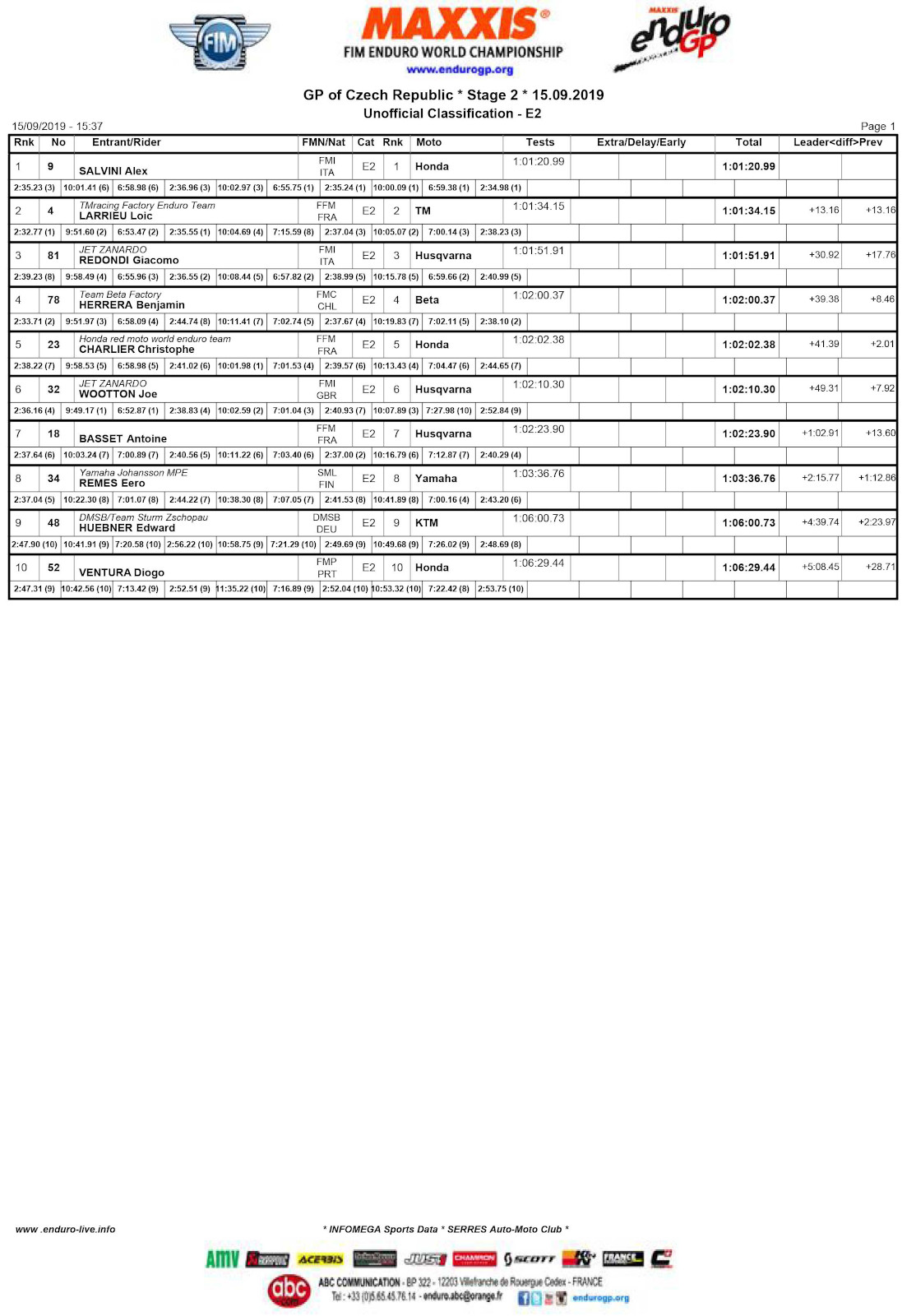 E3 results, day 2: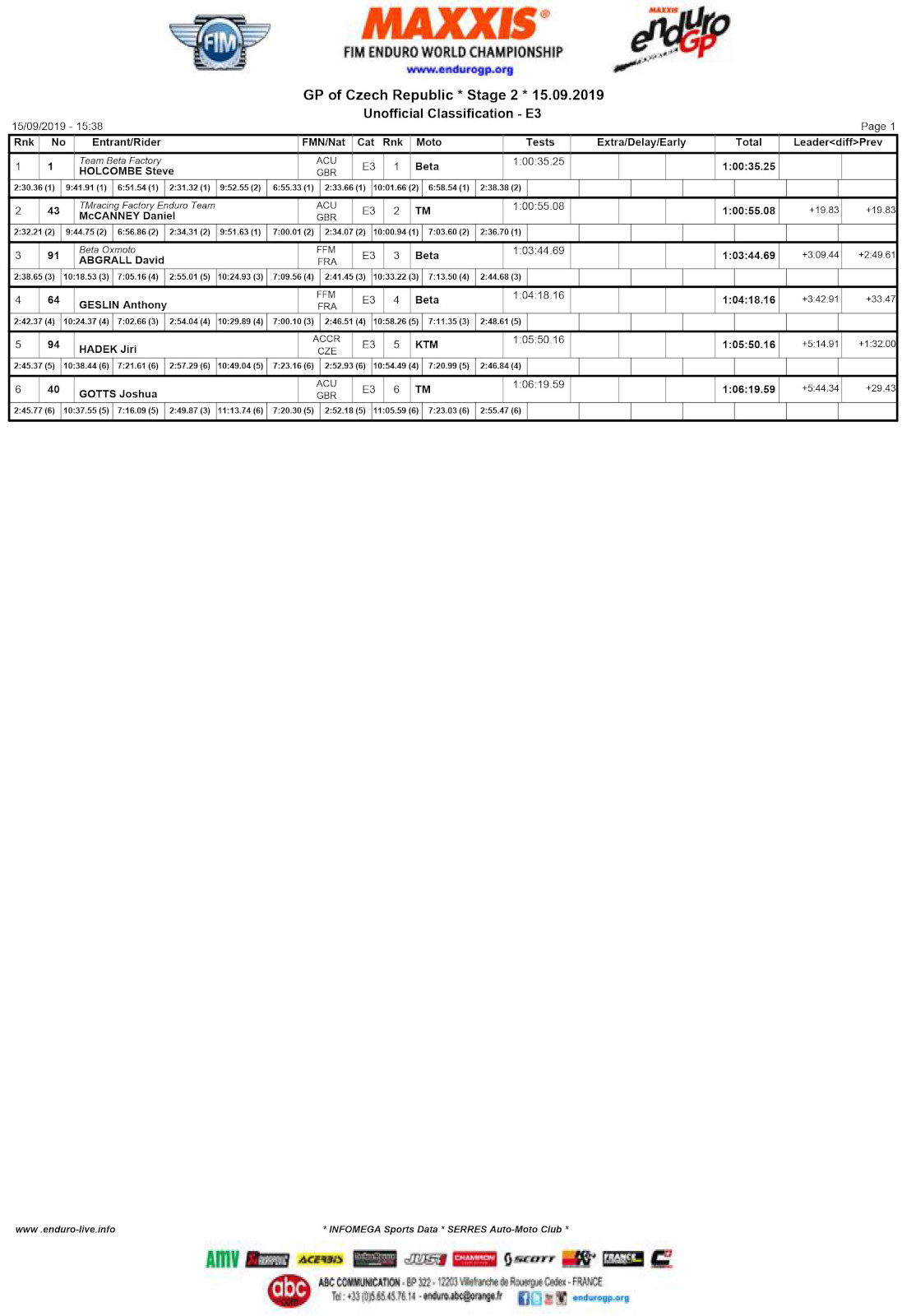 Junior overall results, day 2: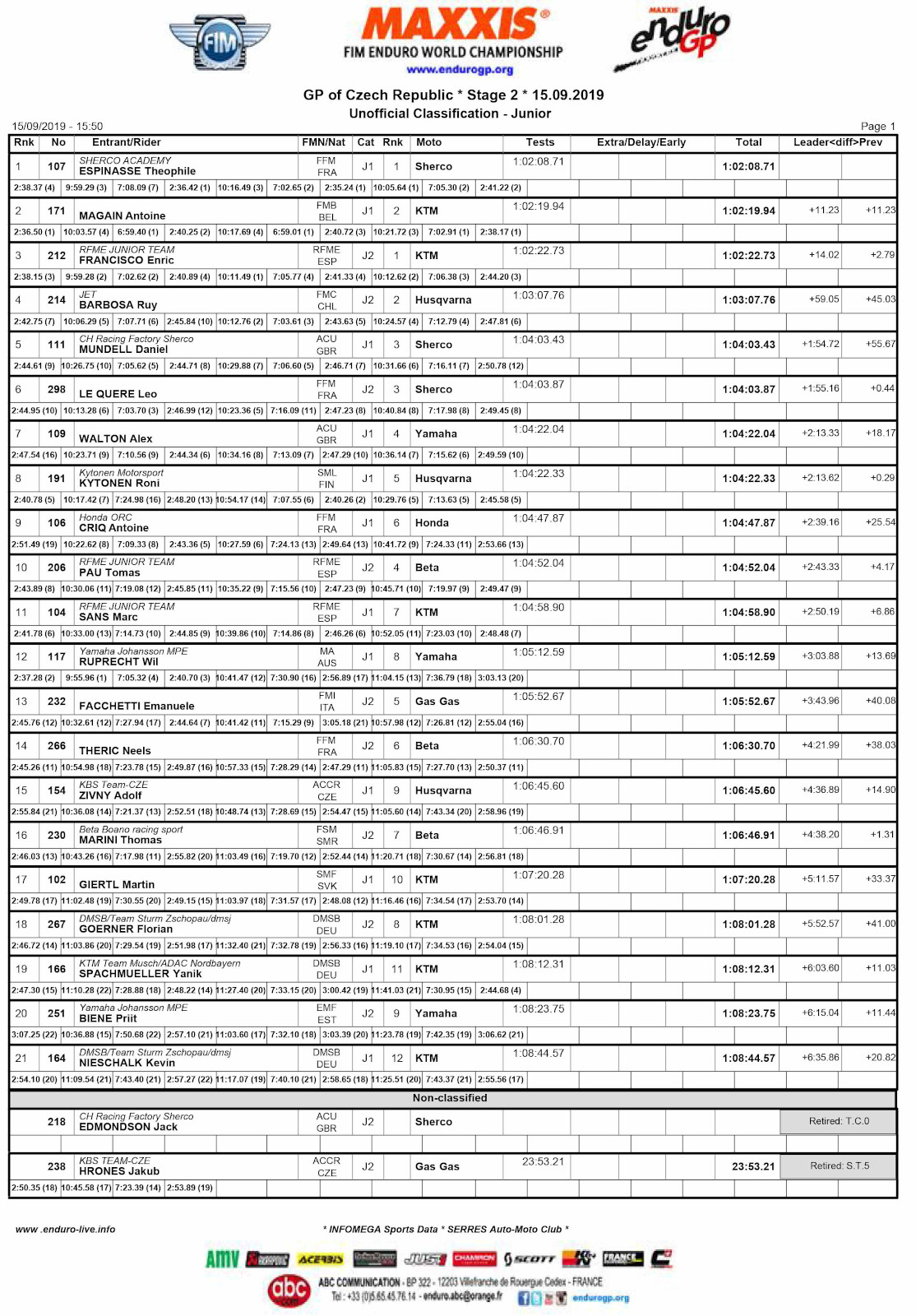 Youth 125cc results, day 2: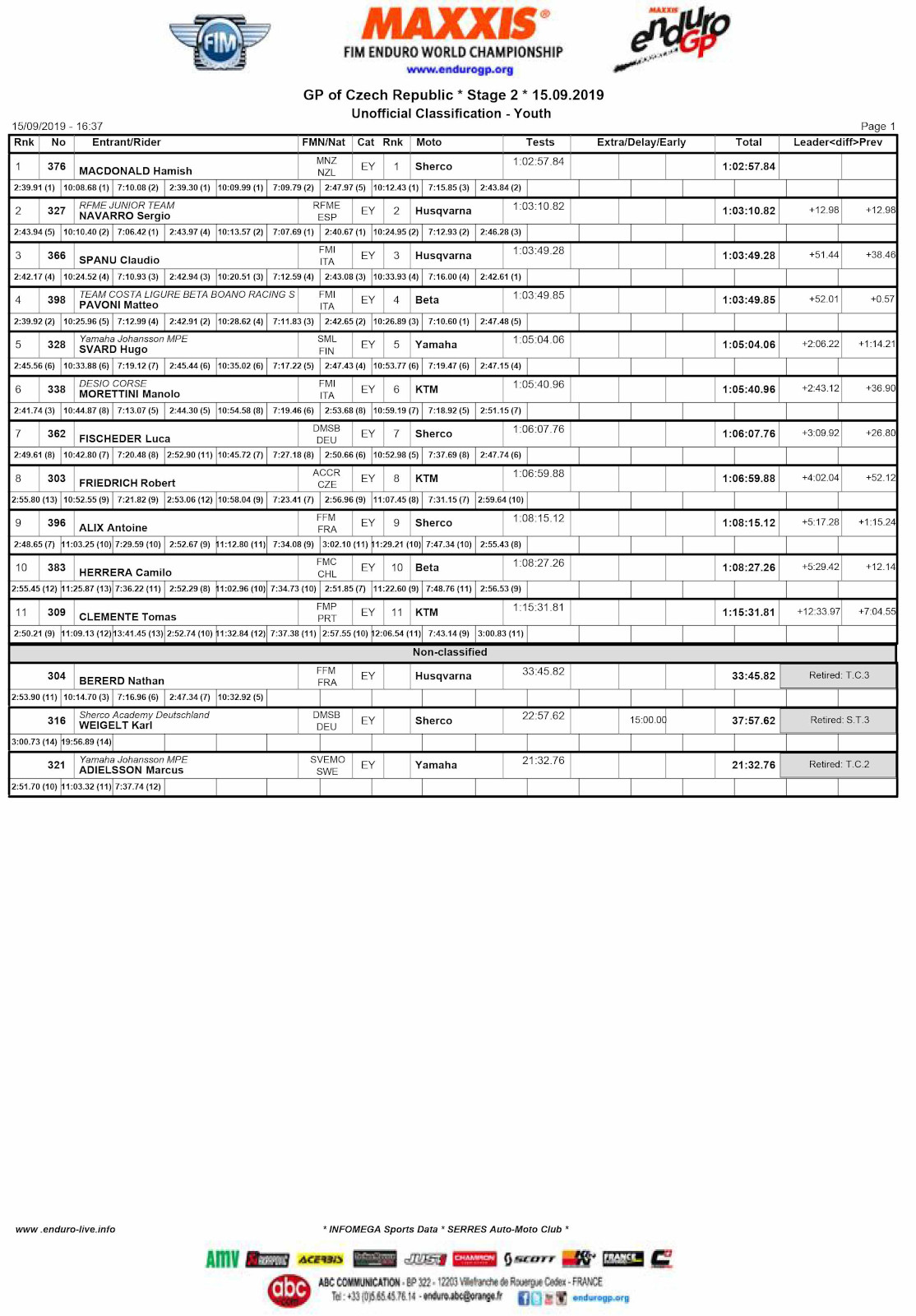 Open class four stroke results, day 2: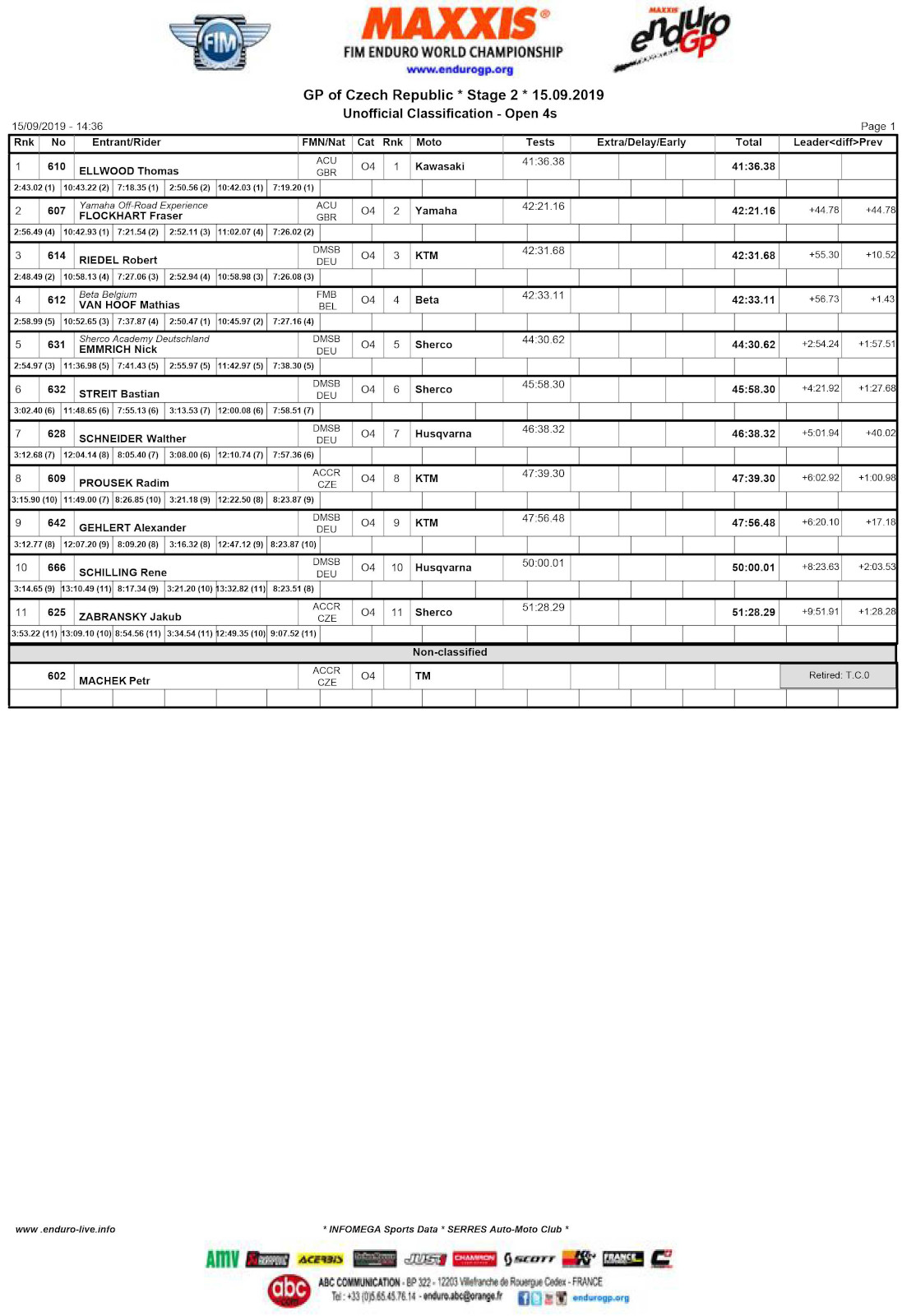 Open class two-stroke results, day 2: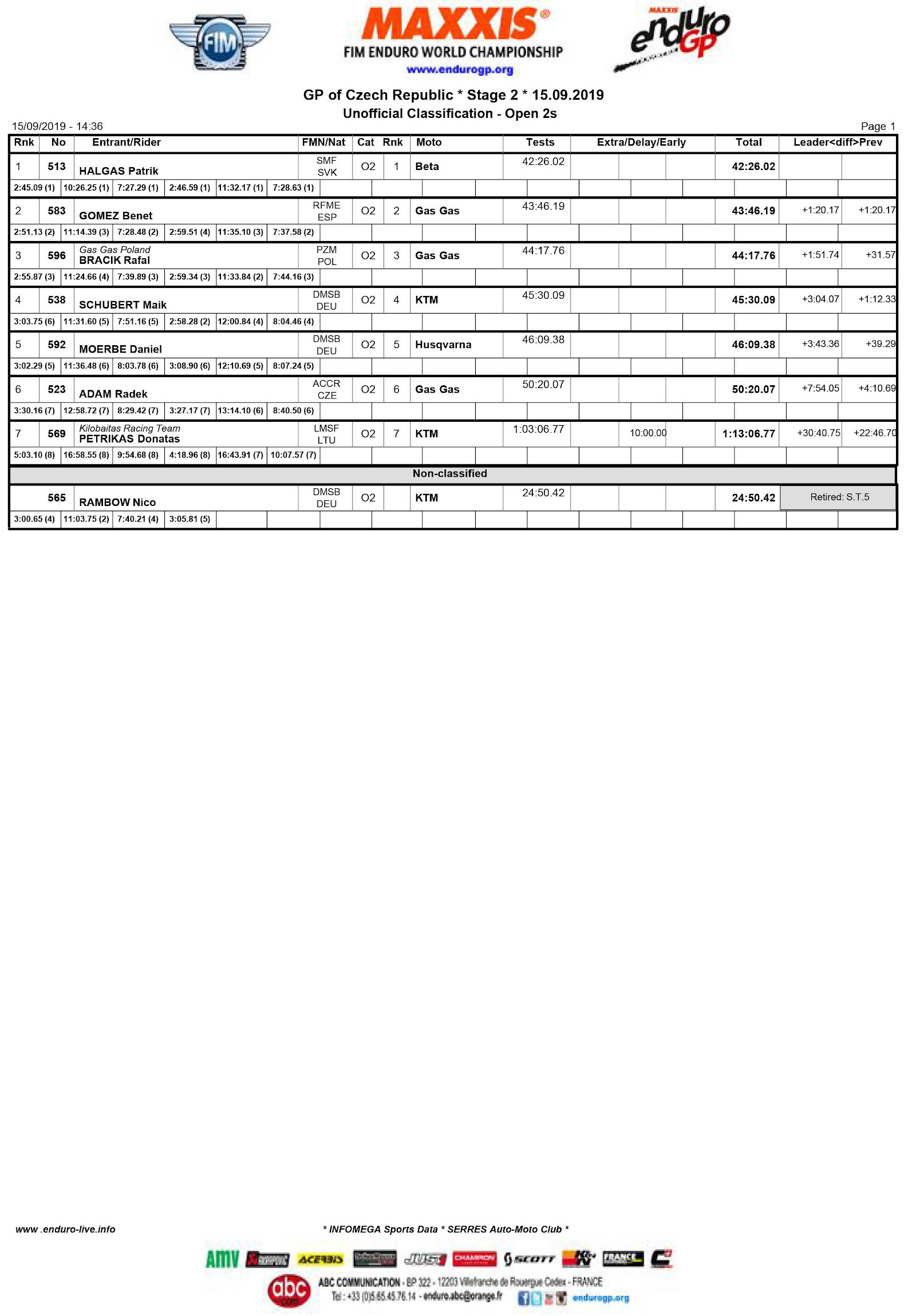 Open Senior class results, day 2: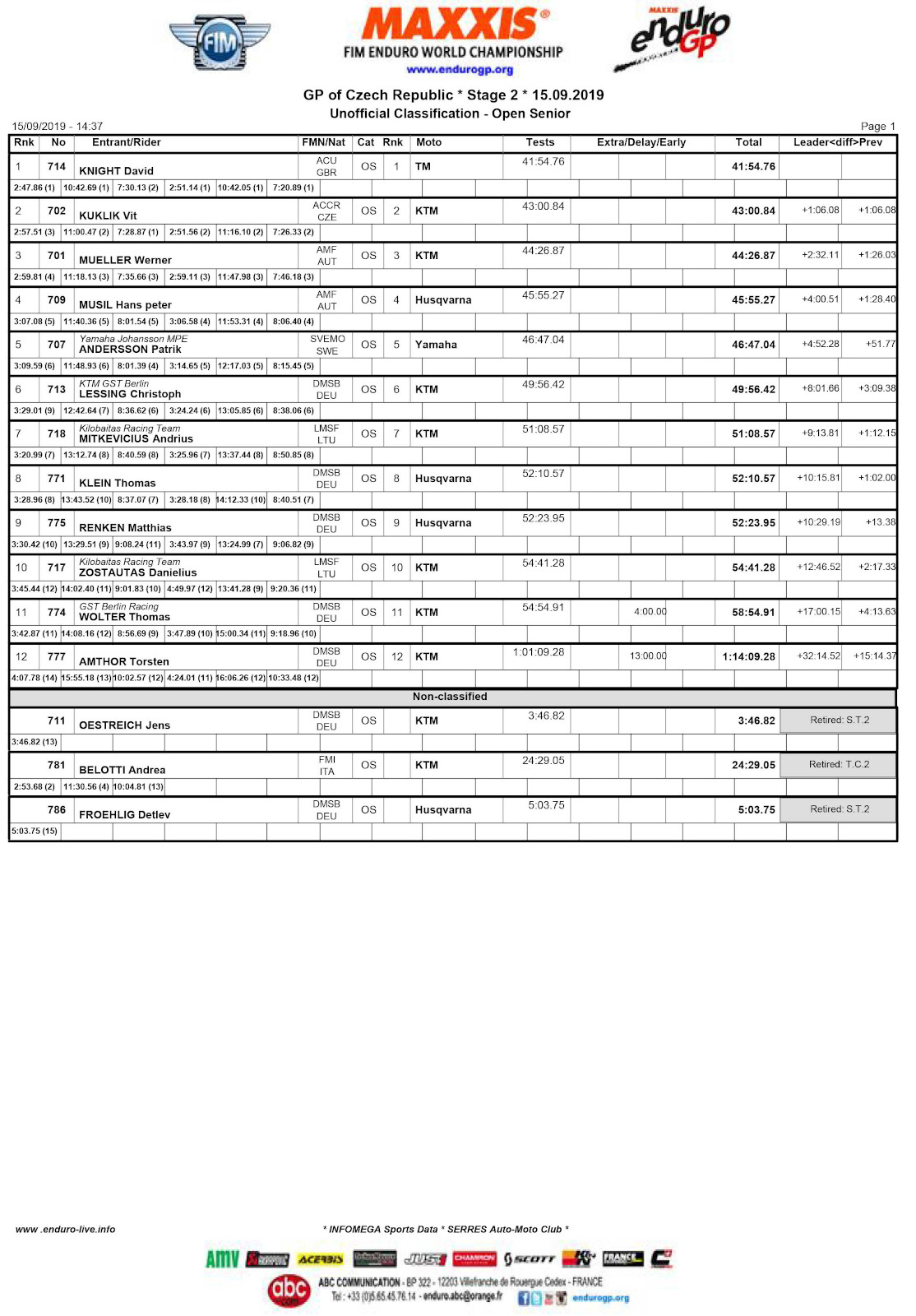 Photo Credit: Future7Media/Andrea Belluschi