US Hard Enduro: Trystan Hart in a class of his own at 2023 Endurofest Hawaii
Results and image gallery from "one of the toughest races in the USA", US Hard Enduro and AMA West Series round two, the IRC Endurofest in Hawaii, where three finishers reached the flag and FMF KTM's Trystan Hart finished 30 minutes clear.
The "unexpectedly tough" 2023 Endurofest Hawaii caught over 200 riders by surprise with only 29 riders completing two laps of the main Sunday race, while just 50 riders made it as far as the first checkpoint.
The Hawaii Motorsports Association hosted the new addition to the USHE series on the North Shore of Oahu island, having shipped some bikes in a container from mainland USA. This event ran in 2022 but stepped up to be part of the AMA series this year, giving the Hawaiian racers a chance at TKO qualification in their own backyard.
Months clearing the course in the fast-growing rainforests kept the course-cutting crew busy to reveal slick riverbeds, steep hills, slippery off-cambers, mud holes, and plenty of rocks and tree roots.
It was a spectacular event too, overlooking the Pacific Ocean and with a mix of pro and amateur riders competing over two days and three separate races which increased in difficulty, cutting down the runners and riders as it progressed.
Over 200 competitors lined up for the Saturday's two hard enduro races which meant nearly six hours of ride time on Saturday for the amateurs. The top 100 finishers qualified for Sunday's race three, which was a two lapper race on a much tougher, 14-mile course in hot and humid conditions.
Half the entry don't reach checkpoint one…
The main race developed with Trystan Hart, Colton Haaker, and Ryder LeBlond out front as the course tackled a long and slippery riverbed for the first time. With over half the field, 50 riders, not completing the course to checkpoint one at the end of the creek (some just turned around before getting out of it), when they said tough they meant tough!
By the halfway point Hart had a five minute lead and was pulling away with LeBlond doing the same ahead of Haaker and Riordan fighting for third.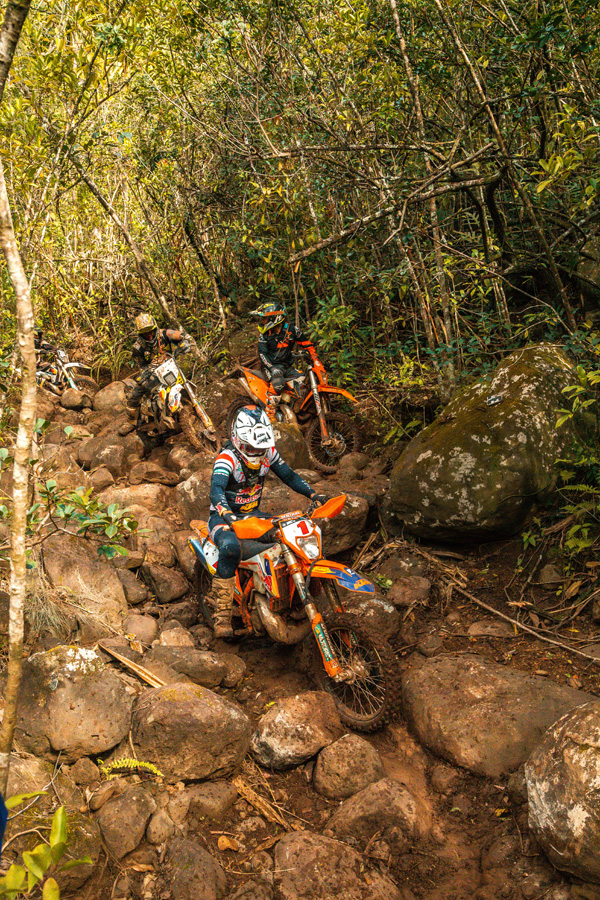 Commanding win for Hart
Under the hot conditions with the constant traction-loss depleting the energy from everyone, Hart claimed the win with a commanding 30 minutes lead from LeBlond and Will Riordan earning his first AMA USHE Pro podium, finishing just seconds before the timing closed after two laps in the four hours.
Next best on the day and perhaps the surprise result came from Josh Toth switching GNCC, Sprint and National Enduro for the hard stuff. Toth ran out of time one check before the flag but finished fourth ahead of Colton Haaker in fifth.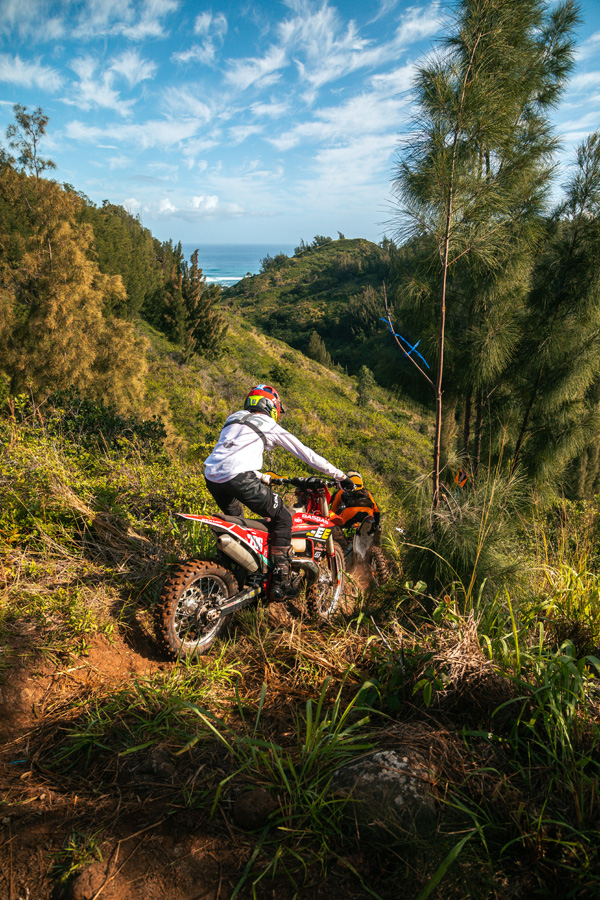 2023 Endurofest Hawaii results: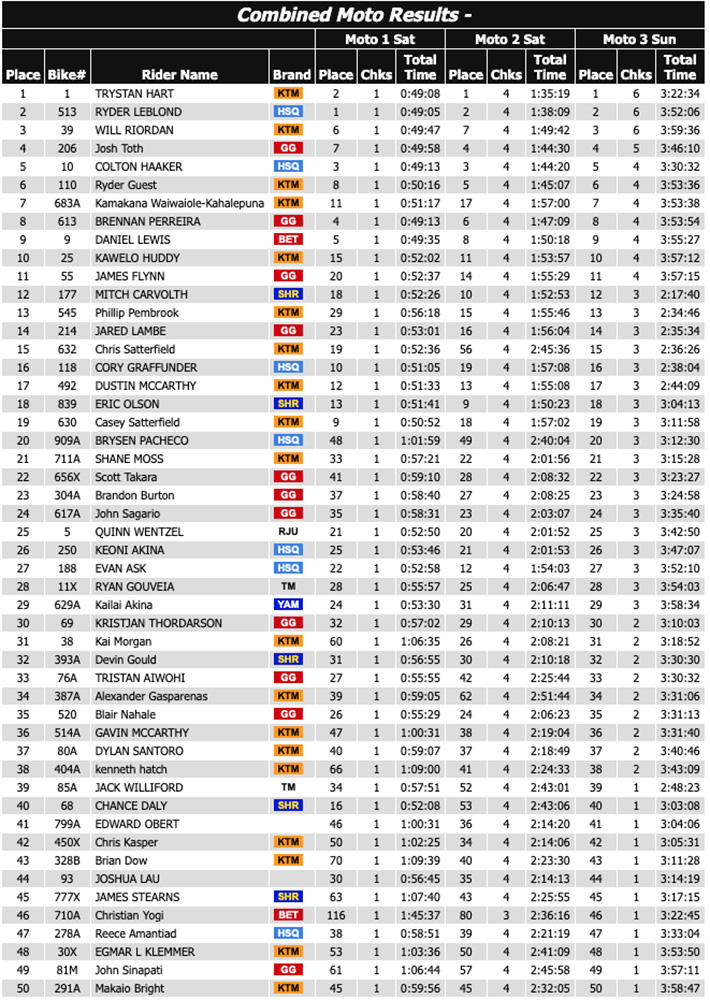 The AMA US Hard Enduro Series continues on March 25-26 at the Grinding Stone Hard Enduro in Page, Arizona.
More information: www.ushardenduro.com
Photo Credit: Emily Brown Photos