Cody Webb to race GNCC for Sherco
FactoryONE Sherco's Cody Webb is set to make (temporary) switch from Extreme Enduro to race in the XC2 class at GNCC round five on May 31...
After a successful return to racing for the Grand National Cross Country series last weekend at the Bulldog GNCC, the next round will have a surprise guest starting on row two in the shape of former EnduroCross and SuperEnduro World Champion, Cody Webb.
Looking at mixing up his own schedule, Webb will race round five, Camp Coker GNCC scheduled for May 31, as hardcore training ahead of his next AMA Extreme Enduro race, Tough Like RORR – July 4-5 in Tamaqua, Pennsylvania.
Webb has previously raced GNCC, back in 2011 at Loretta Lynn's where he finished 26th overall and eighth in XC1 Pro class. Incidentally that race also saw some guy called Toby Price finish fourth overall (behind Charlie Mullins, Kailub Russell and Paul Whibley), whatever happened to him?
A lot has changed since then for Cody, not least his switch to the FactoryONE Sherco team but he says he's ready to get his butt kicked once again at a brutal GNCC, "I am really excited for the opportunity to race another GNCC. The first one I raced was back in 2011 and it was a double header weekend at Loretta Lynn's. It completely kicked my butt and I am sure the same thing will happen again, but I'm looking forward to the challenge both physically and mentally."
Webb will switch from his usual 300cc, two-stroke Sherco to race the SEF 250 Factory, "With none of my usual races going on, I wanted to utilize my downtime and learn something new. I haven't raced a 250 four stroke since 2016. I am looking forward to having fun on the smaller bore, allowing me to control the 250 rather than a 450 taking me for a ride. It will be a great and humbling experience, but I can't turn down a chance to go racing and I can't wait."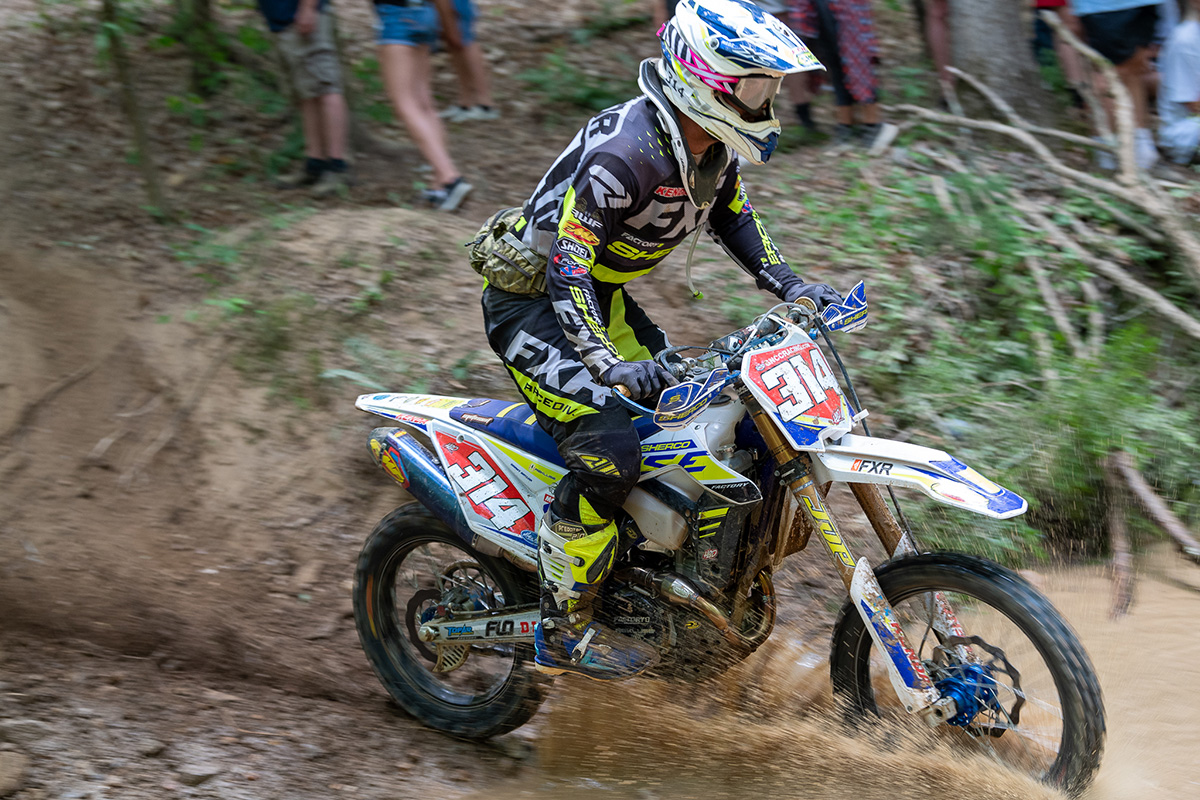 Cody Webb will join FactoryONE Sherco's Grant Baylor at GNCC round five of 2020.
Photo Credit: FactoryONE Sherco