GNCC Results: Steward Baylor takes Yamaha to victory at Mountaineer
Steward Baylor proved a point to himself and his rivals by taking a dominant victory at the 2020 Mountaineer, ending his and Yamaha Racing's winning drought in the GNCC Racing series.
This 2020 GNCC Racing season, not to mention Steward Baylor's season, continues to throw the form book out the window, and boy are we enjoying it. When AM Pro Yamaha Racing Team drafted in the Stew Baylor ahead of the Mountaineer who among us would have put money on him taking the victory and that Kailub Russell would finish in third place and over five minutes down?
The Summit Bechtel Reserve is known for its technical and rocky terrain and rain showers throughout the race made conditions even slicker, especially as the race unfolded. It was these conditions that series points leader Kailub Russell was struggling with and which allowed his FMF/KTM Factory Racing teammate Ben Kelley into the lead early on lap one...
https://www.instagram.com/p/CFF90CdgIRs/
Baylor relentless in the conditions
As the lead pack came through timing on lap one, Kelley was five seconds ahead of Baylor and the pair proceeded to battle during lap two with Stew taking over the top spot to lead by two seconds heading into lap three. Russell meanwhile was third and 53 second behind.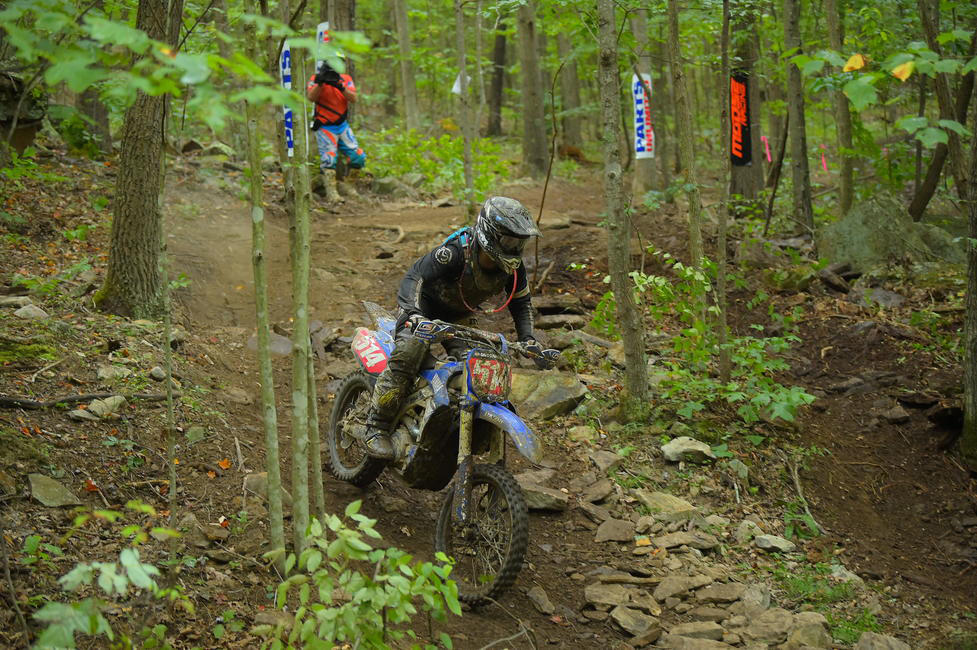 Steward was relentless in the conditions and put down a sizeable gap back to Kelley with only the fuel stops bringing them close together again on lap four. With the fans cheering him on, Baylor ended the six laps and three hours racing well-over one minute clear.
The 2020 Mountaineer GNCC Results: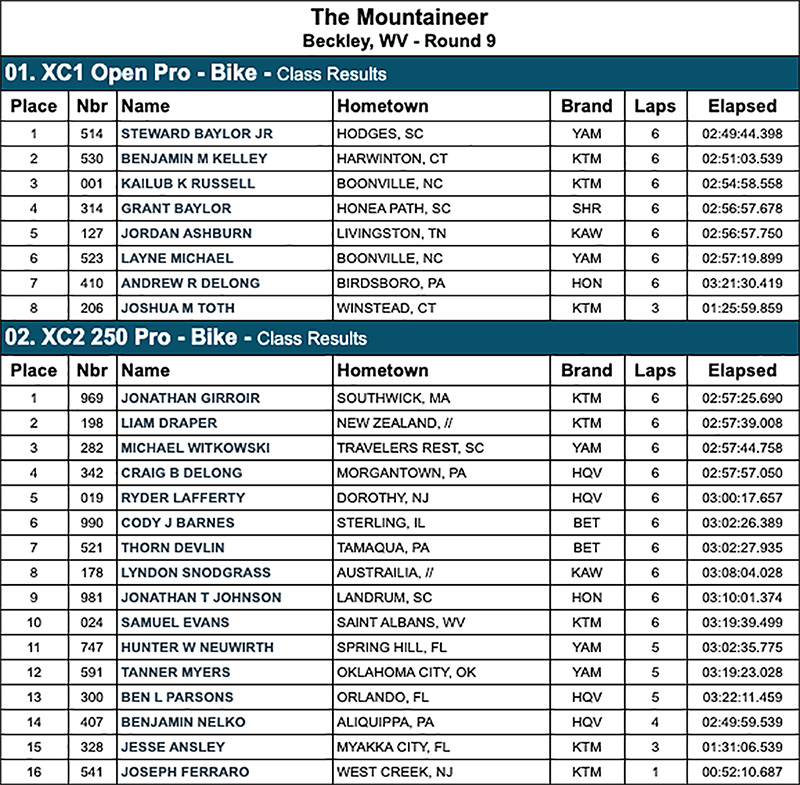 Kelley pips his teammate
Kelley, who complained about lappers holding him back and causing crashes, held onto second with Russell rounding out the top three overall on a day which saw the champ uncharacteristically struggling. "Not my best efforts on the track, but I did what I could." Russell explained honestly on his social media. "Plain and simple I got out ridden today by two very good riders and I can only be mad at myself for not being as prepared for this slick and rocky event as I should have been."
FactoryONE Sherco's Grant Baylor ran as high as third place position at the halfway point in the race, but was unable to hold off a charging Russell and came home fourth overall ahead of Jordan Ashburn who's Babbitt's Online/Monster Energy/Kawasaki teammate Josh Strang is out with injury.
Girroir takes XC250 win and joint points lead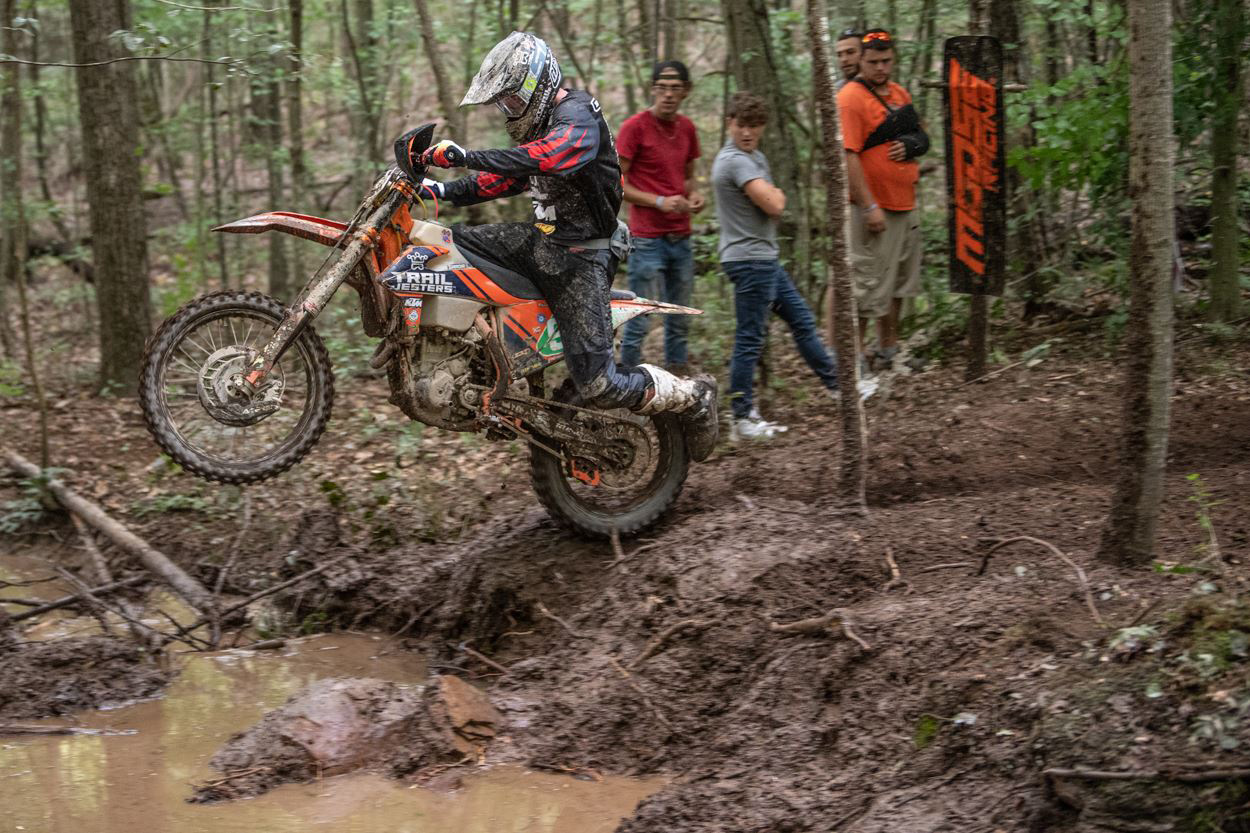 In the XC2 250 Pro class, Trail Jesters KTM's Jonathan Girroir took his fourth class win of the season with a healthy pace that saw him up to third overall position on adjusted time. As the race wore on Girroir wisely decided his XC2 class win was more important than keeping up the lightening pace and backed off to finished 13 seconds ahead of Tely Energy Racing/KTM's Liam Draper. AmPro Yamaha/St. Lawrence Radiology's Mike Witkowski was third ahead of points leader Craig Delong who struggled in the conditions much like Russell seemed to in the Pro Open class. Speaking after the race Delong said: "I'm disappointed and I know I'm capable of doing better, so we're going to work hard for the next two weeks to come out swinging in Ohio."
Archer to the double for Yamaha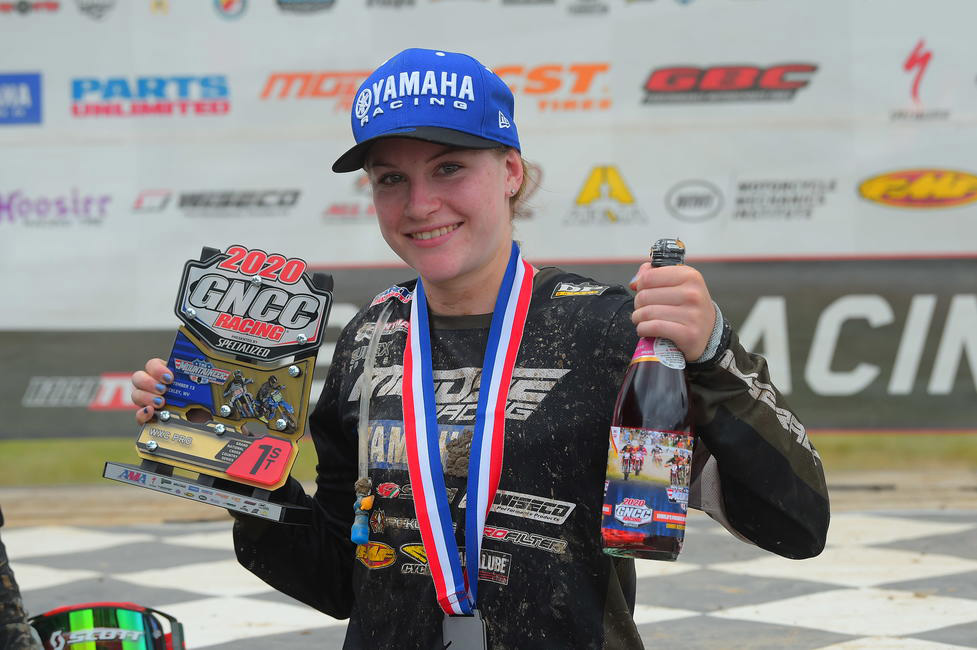 AmPro Yamaha's Rachael Archer made it a successful day for the blue crew with her second WXC class win of the season but not without a fight with Beta USA's Rachel Gutish. Gutish, grabbed the holeshot and set the early pace before Archer made the pass to take the lead as the white flag came out and go on to take the win.
BABS Racing Yamaha/Maxxis' Becca Sheets maintained third place position throughout the two-hour race and remains in the WXC points lead after nine rounds of racing, 47 points clear of Archer.
Overall XC1/Pro Open championship standings after round nine:
Kailub Russell (256)
Josh Strang (193)
Jordan Ashburn (143)
Craig DeLong (133)
Michael Witkowski (123)
Jonathan Girroir (121)
Grant Baylor (103)
Cody Barnes (91)
Liam Draper (83)
Benjamin Kelley (82)
XC2 250 Pro Series Standings:
Craig DeLong (224)
Jonathan Girroir (224)
Michael Witkowski (209)
Cody Barnes (154)
Liam Draper (143)
Thorn Devlin (121)
Ryder Lafferty (105)
Jonathan Johnson (101)
Benjamin Nelko (82)
Simon Johnson (79)
Next Race: Round 10 – Burr Oak GNCC – September 27, 2020
More information: GNCCRacing.com
Photo Credit: GNCC/Ken Hill + Shan Moore