2021 Red Bull Tennessee Knockout preview: North America vs Europe
The 11th edition of the Red Bull Tennessee Knockout kicks off this weekend, August 13-15, at the Trials Training Center in Sequatchie, Tennessee, with the North America's best riders ready to take on the world's elite hard enduro racers.
After just 12 days of rest time the FIM Hard Enduro World Championship returns for round five – and its first race outside of Europe – this weekend at the 11th edition of the Red Bull Tennessee Knockout.
It'll be a step into new territory for the series and quite a change of format after the five-day rally-style Red Bull Romaniacs. The TKO offers a multi-race knockout format which normally translates into some bar banging action rather than seeing competitors riding alone for hours on end.
"The pro riders compete four times on Sunday and race for over three hours, but the final results all come down to a final multi-lap race with the top 15 riders on a challenging course, so it is very intense racing for the riders and exciting for the fans." Says Eric Peronnard, co-producer of the TKO.
The action will kick off with over 400 amateur riders aiming for one of the 30 available spots to progress into Sunday's main event. For the Pro's it will all begin with a Straight Rhythm EnduroCross style prologue before taking on the knockout races on Sunday followed by the final 15 rider multi-lap winner takes all race.
North America vs Europe
With Europe's top hard enduro talent traveling to the USA, many for the first time, the North American guys are hungry to prove their abilities on home soil. 2020 TKO winner, Trystan Hart, and six-time winner Cody Webb have made the Trials Training Center theirs in recent years and will no doubt be bringing their a-game to Tennessee this weekend.
Add a couple of big names from the stars and stripes country into the mix and things start spicing up. Master of all trades Ryan Sipes will be there to prove that his extreme enduro game is getting stronger as well as 11-time AMA Trials Champion, Pat Smage, who knows the area like the back of his hand and can be a threat for the top spots.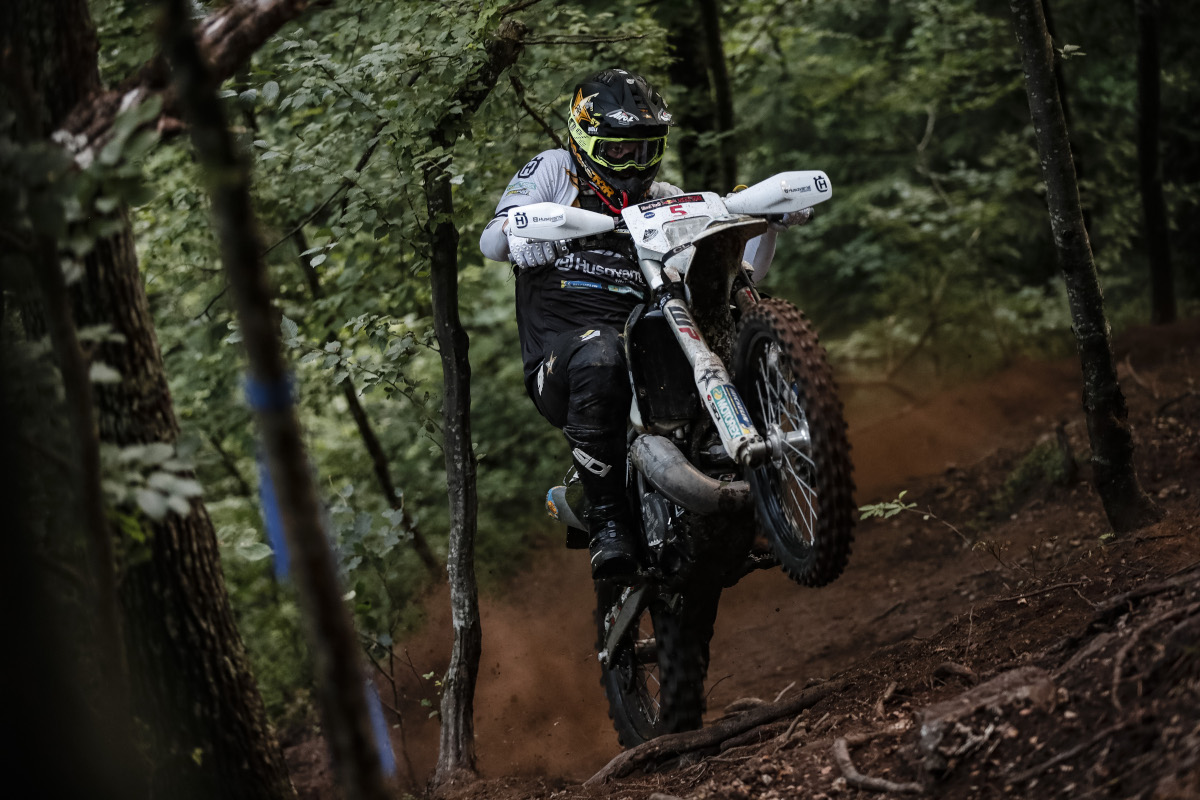 From the European side, the multiple race format and the highly technical super enduro style terrain looks like it will heavily favour Billy Bolt. Earlier this year at Abestone Hard Enduro he demonstrated his sheer speed where he was able to maintain a pace that only Mani Lettenbichler was able to match during the two-hour plus race. Billy starts as a heavy favourite for the win.
The other top gun is Mani. He's on a high lately after just adding another Romaniacs trophy to his cabinet and has proved that he can master the longer races as well as the shorter sprints. Additionally, he heads to America on top of the point standings so there's no pressure on him to claw back points and this may well play into his favour in Tennessee.
Sherco gang hungry for more
Second and third at the previous round, Wade Young and Mario Roman will be looking to keep those podium results coming. They are both familiar with the race with Mario having finished on the podium three times in the past with Wade claiming up a third-place finish in 2019. Add their previous race experience to their solid physical fitness they seem to have and this could well create a winning cocktail at TKO.
They're wasting no time and have already started training on American soil…
Don't rule out…
Vision Track Beta rider Jonny Walker is also a previous runner-up finisher at TKO and knows what he'll be facing this weekend. The fifth round of the championship may well see a Beta landing a podium result in the Hard Enduro World Championship for the first time ever.
Alfredo Gomez comes back from a rough week at the Romaniacs and needs to make amends if his wants to put himself back into title contention. Gomez claimed his first Trial World Championship career podium at the same venue where the TKO takes place, so it may well be time for a second rostrum visit this weekend for the Spaniard.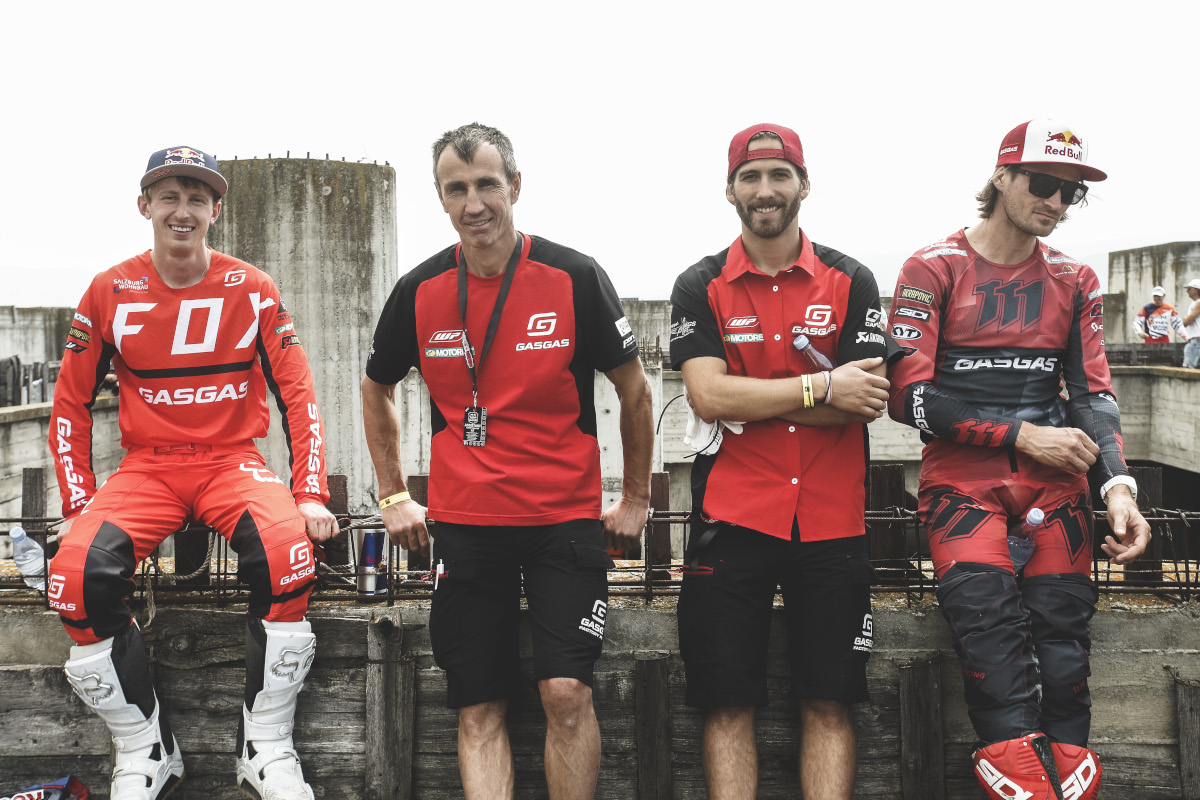 The GASGAS squad is also on the hunt for top results. Taddy Blazusiak currently sits sixth in the championship, just 17 points down from first, so he's in need of grabbing as many points as he can if he wants to be a threat for the title in 2021. Michael Walkner lines up alongside his Polish teammate with the aim of strong result in order to climb up the series standings.
Red Bull Tennessee Knockout takes place from August 13-15 and Enduro21 will bring you all the results plus daily insights and video highlights.
FIM Hard Enduro World Championship Standings (After round 4)
Manuel Lettenbichler (KTM) 37pts
Billy Bolt (Husqvarna) 33pts
Wade Young (Sherco) 25pts
Mario Roman (Sherco) 24pts
Jonny Walker (Beta) 24pts
Taddy Blazusiak (GASGAS) 20pts
Graham Jarvis (Husqvarna) 15pts
Michael Walkner (GASGAS) 14pts
Alfredo Gomez (Husqvarna) 13pts
Teodor Kabakchiev (Husqvarna) 11pts
Photo Credit: Future7Media + Red Bull Romaniacs