2022 Erzbergrodeo results: Kailub Russell fastest on day one prologue
Results from day one of the 2022 Red Bull Erzbergerodeo where FIM Hard Enduro World Championship 'rookie' Kailub Russell has set the fastest provisional time on the prologue run to the top of the mountain.
2022 Erzbergrodeo Iron Road Prologue day 1 in a nutshell:
GNCC Racing's most decorated son might never have competed the Erzbergrodeo before but that hasn't stopped Kailub Russell nailing the fastest prologue time on day one in Austria.
Riders get two attempts on the Iron Road Prologue course, the fast-as-you-dare blast along the ledges and quarry roads to the top of the Erzberg mountain. The aim is to set a time to place inside the top 500 to qualify for the main Sunday race.
With no HEWC points up for grabs in the prologue, the serious riders just aim to get inside the top 50 for a front row start in order to get ahead of the queues and log-jams on the main Hare Scramble race course.
But with 1500 riders bombing up the prologue today, the day two runs can be slower due to the beaten-up course. But not always, so tomorrow everyone gets a second chance to dodge the rocks, brake later into those hairpins and nail that throttle harder for longer.
Kailub set a time of 7:11.7. which was only just faster than SuperEnduro Junior World Champion Dominik Olszowy who was bravest of the HEWC regulars and all-but matched Russell with a time of 7:11.8.
Kyle Flanagan headed a strong South African showing inside the top 20 with third place today ahead of HEWC protagonists Manuel Lettenbichler and Billy Bolt – fourth and fifth respectively.
Two-time winner David Knight was well in the mix in P11 as was Taddy Blazusiak returning from injury in 14th – although Taddy says he is not sure if he will race the main event – and Graham Jarvis at 23rd.
Pol Tarres may have 700cc at his disposal but there is no getting away from the fact a nice, light two-stroke is a lot easier to brake and turn no matter how long the straights are. That said, he is inside the all-important top 50.
N.B. Hold your horse Kailub fans, this is just a prologue. Sunday will be a different story...
2022 Red Bull Erzbergrodeo prologue top 100 results: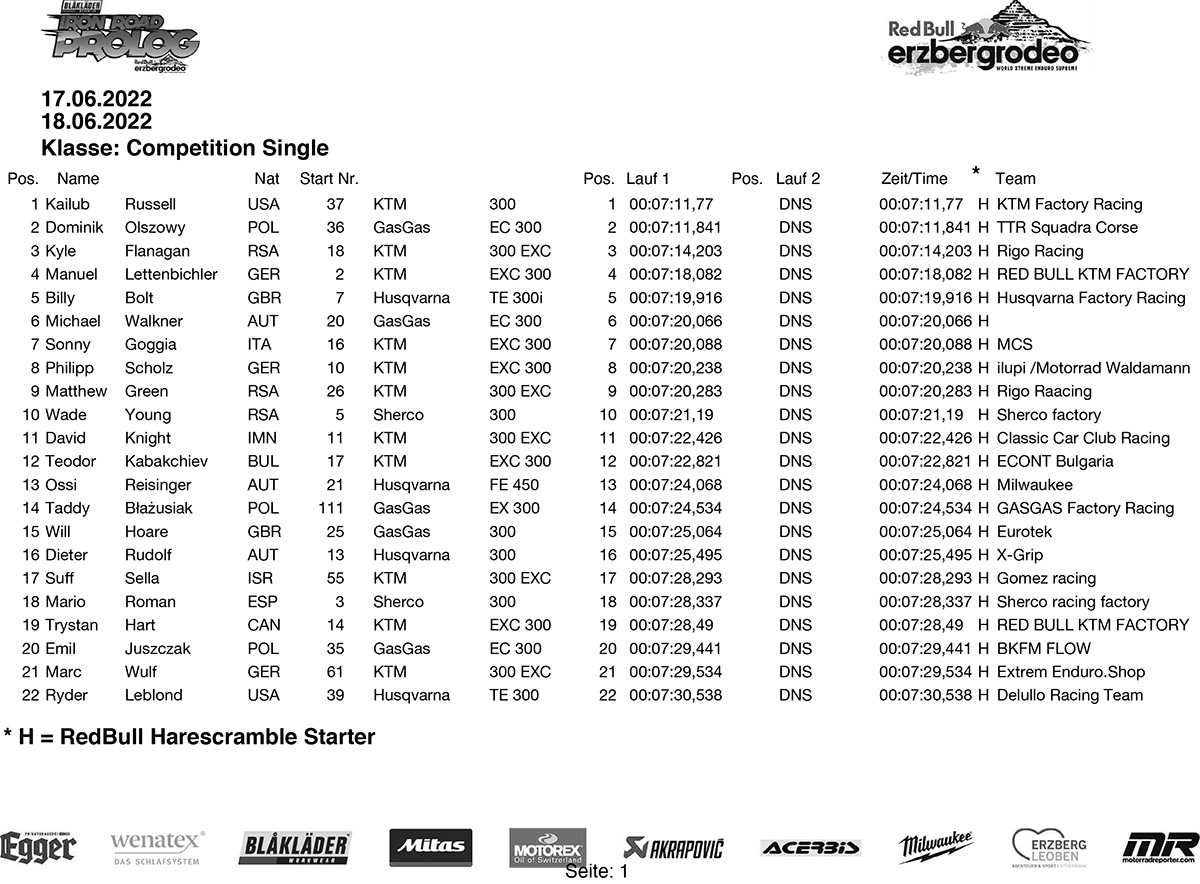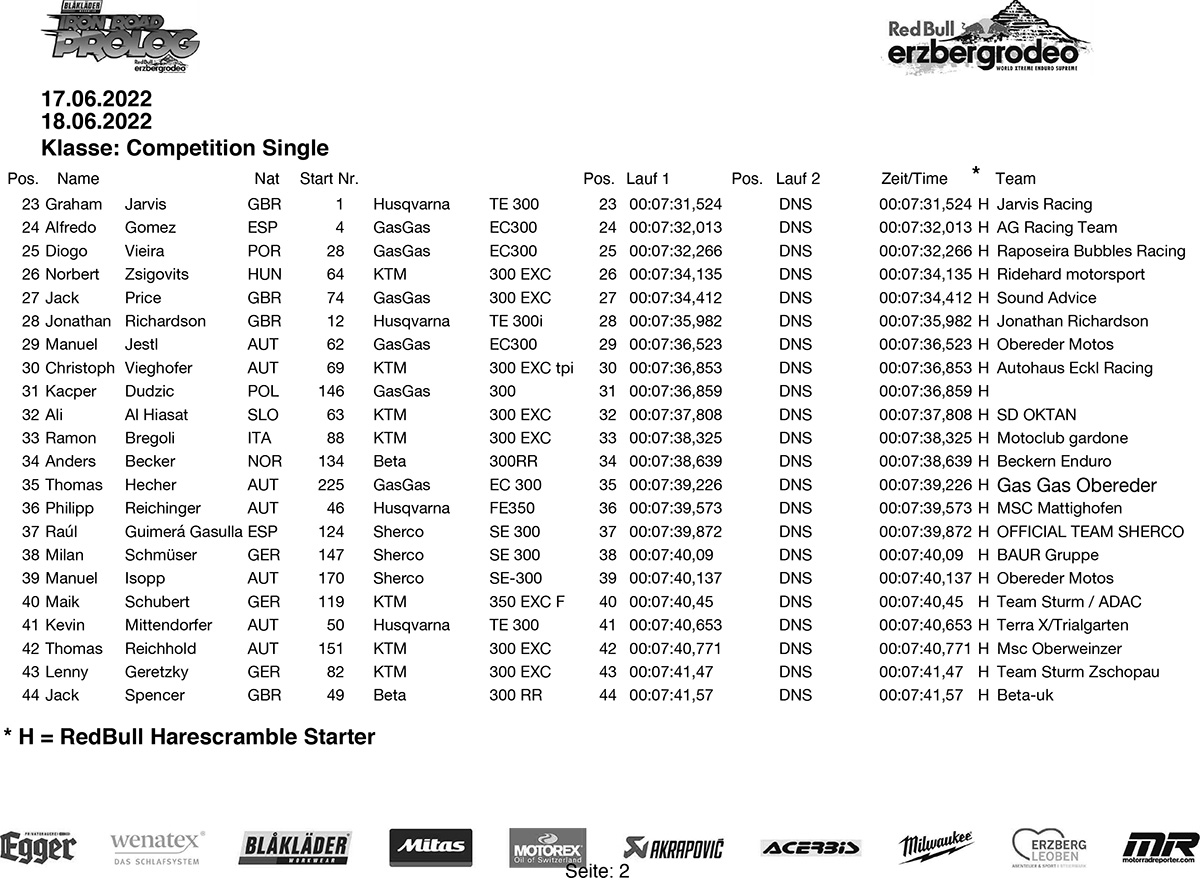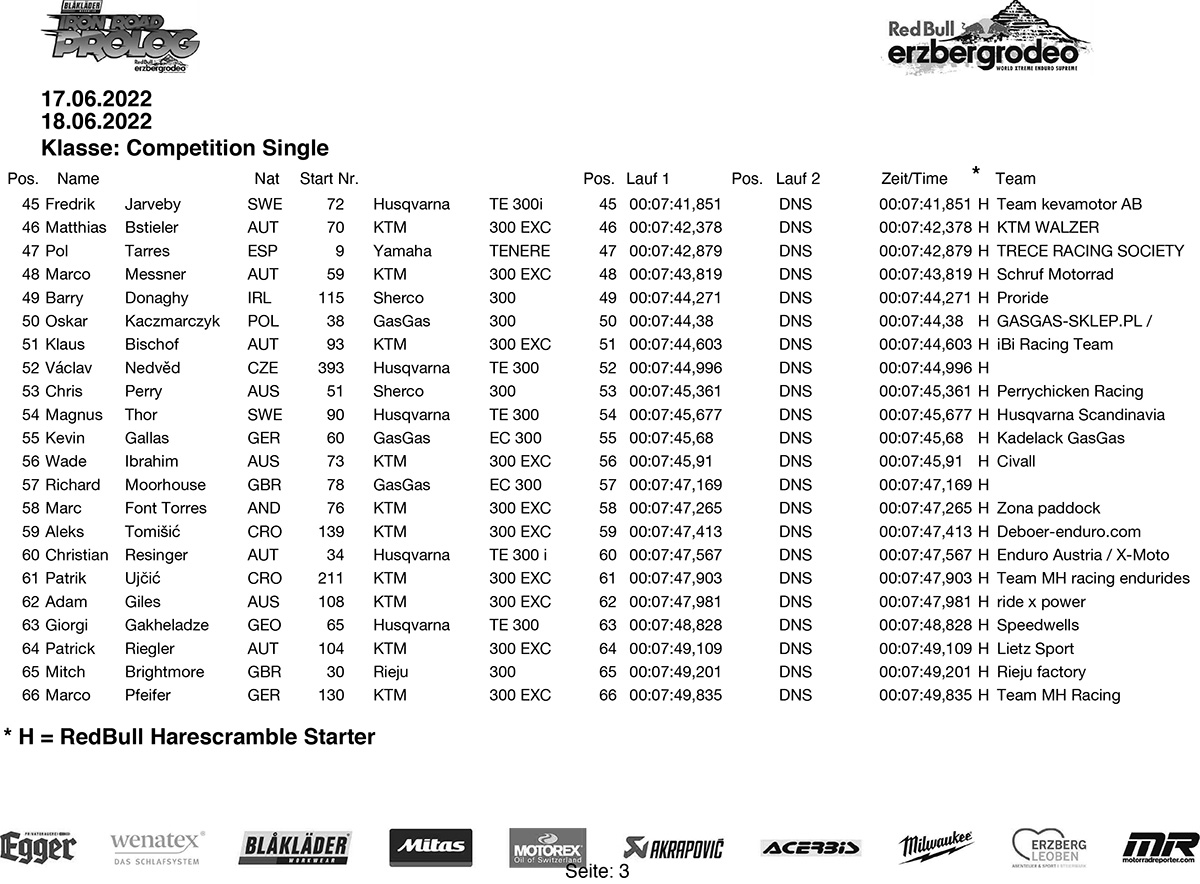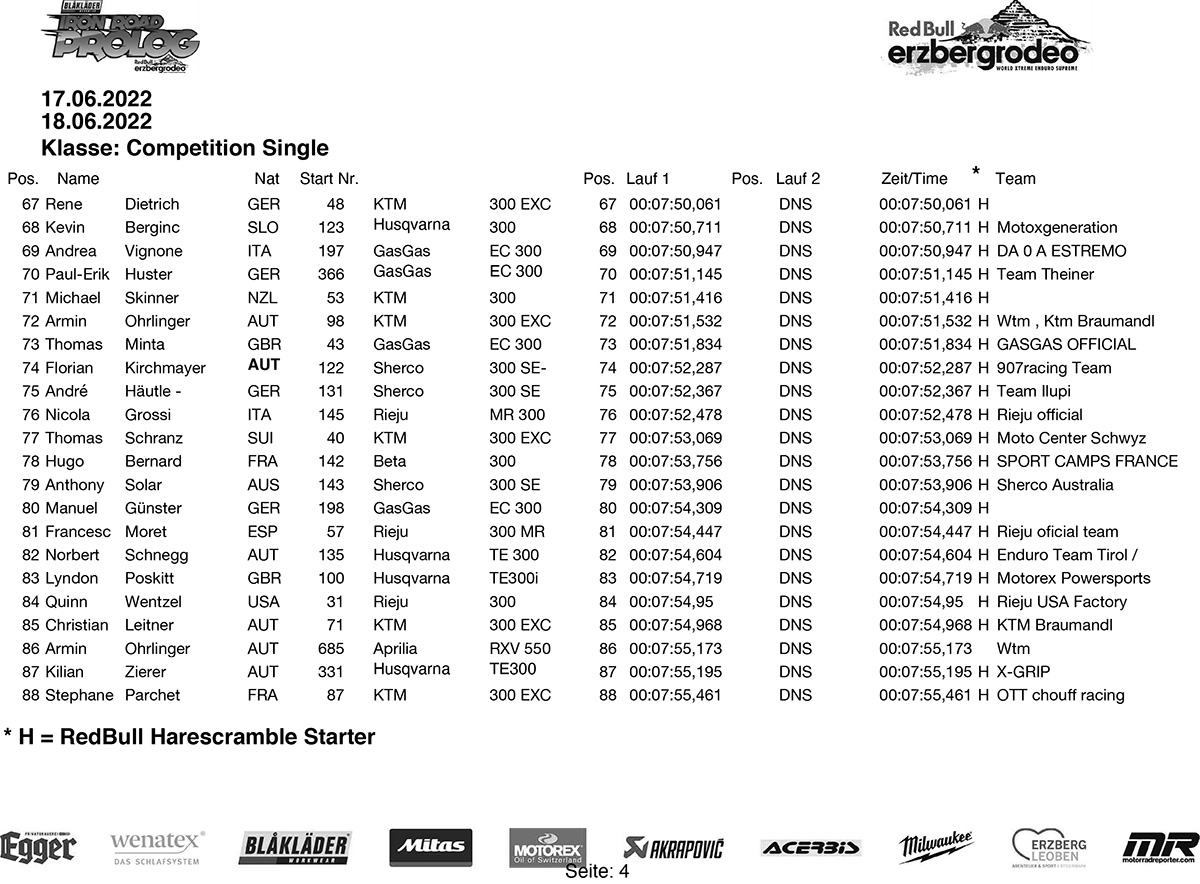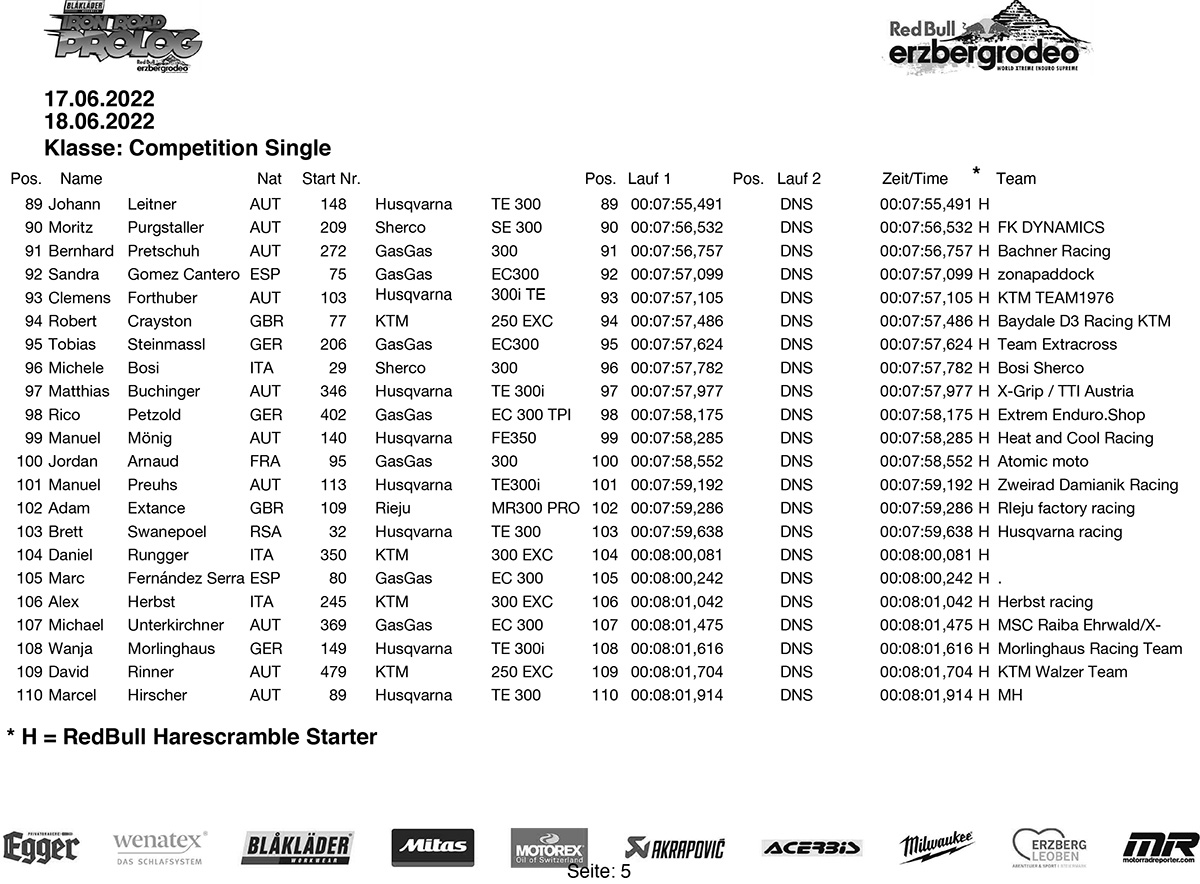 Photo Credit: Future7Media | Andrea Belluschi + Red Bull Content Pool | Philipp Reidl + Joerg Mitter